With so many changes and expansions on the horizon at Universal Orlando Resort, it gets one thinking a certain way. In this mindset, we start considering what rides aren't just the "best," but what are "untouchable," "hallowed," or "sacred." The difference being that when we talk about "the best" ride, there's somewhat of an innate timestamp within the term, as well as some wiggle room for it to be replaced; when we deem something "sacred," of course, there's a natural permanence within the word's tone.
While what makes something hallowed is a bit subjective, we're going to do our best within this article to be as objective as possible – if nothing else, we'll certainly get the conversation started on the matter. Before we jump in, though, I should state that there's no inherent hierarchy to this list; we're simply stating the sanctity of each attraction as it comes along.
Universal Studios Florida
E.T. Adventure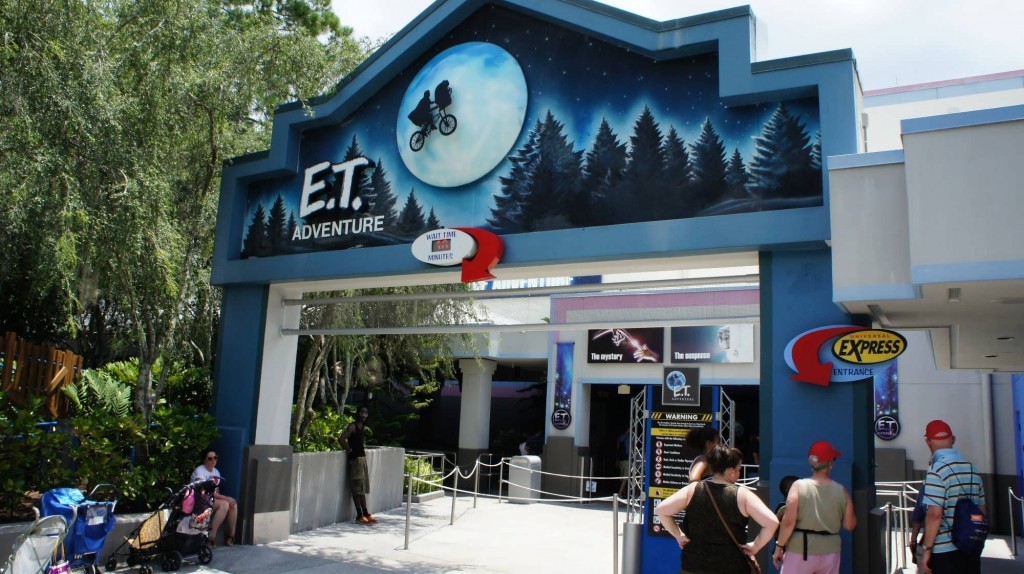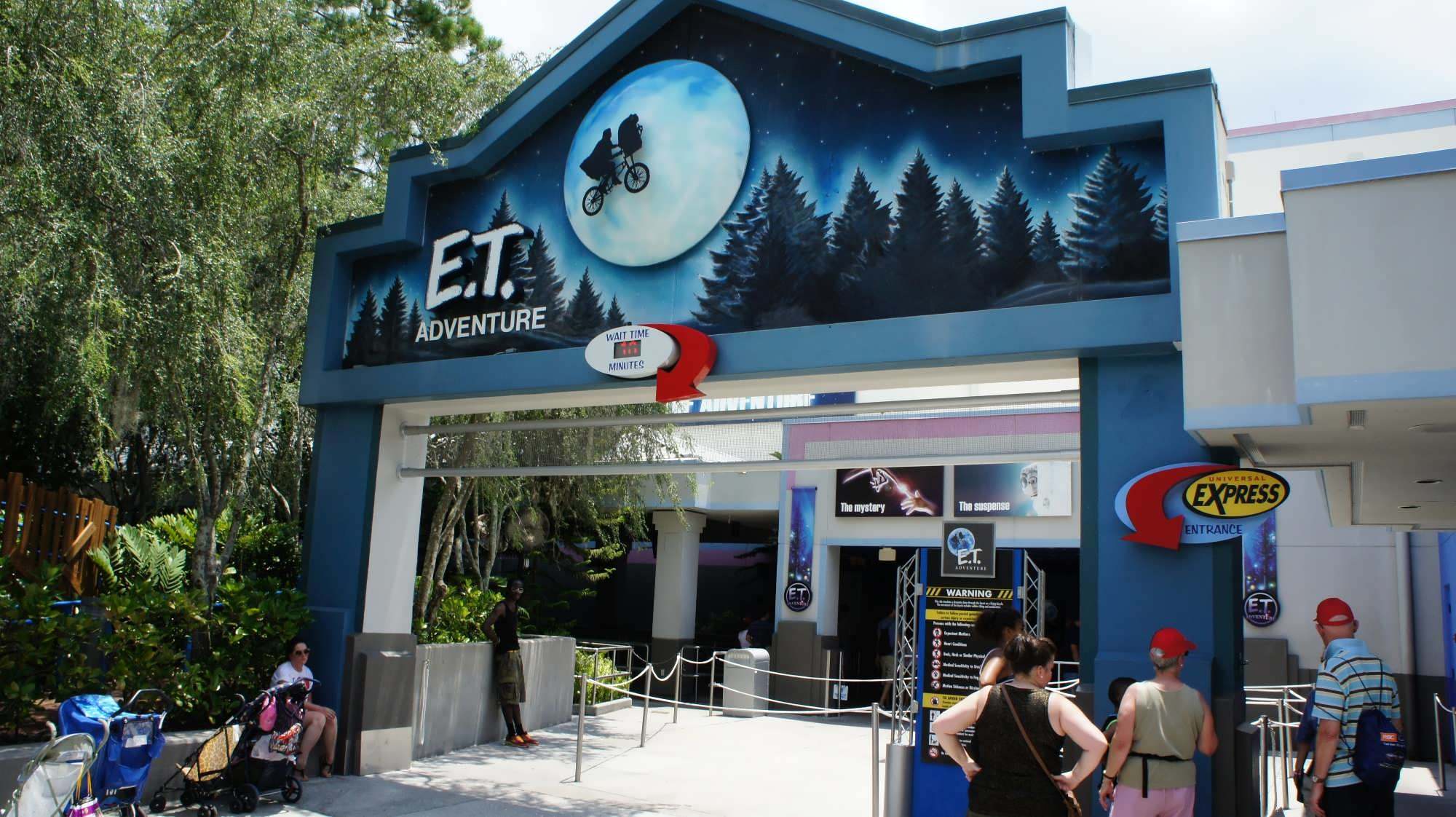 Location: Woody Woodpecker's KidZone
Opening year: 1990
While it's never won any awards, E.T. Adventure is an important attraction for a few reasons – such as its status, for example, as the only ride left from Universal Studios Florida's opening day. Given this, its presence maintains a certain level of theme-park traditionalism – the natural nostalgia of this ride imprints itself on the deepest crevices of your memory. If you've been on E.T. at least once and don't believe me, I'll simply allow my mentioning of the "pine fresh" smell of its forest queue to speak for itself. It's impacted the fandom so much that a scented candle company has even made various forms of it accessible for your home.
On a personal level, this was one of my two favorite attractions whenever I'd visit the park in my childhood. While I'll reiterate this article's objectivity and lack of hierarchy, one could go as far as saying that E.T. Adventure is possibly the most sacred ride in both Universal parks. This is due, in part, to the source's creator, Steven Spielberg, making its permanent presence a contractual clause.
Revenge of the Mummy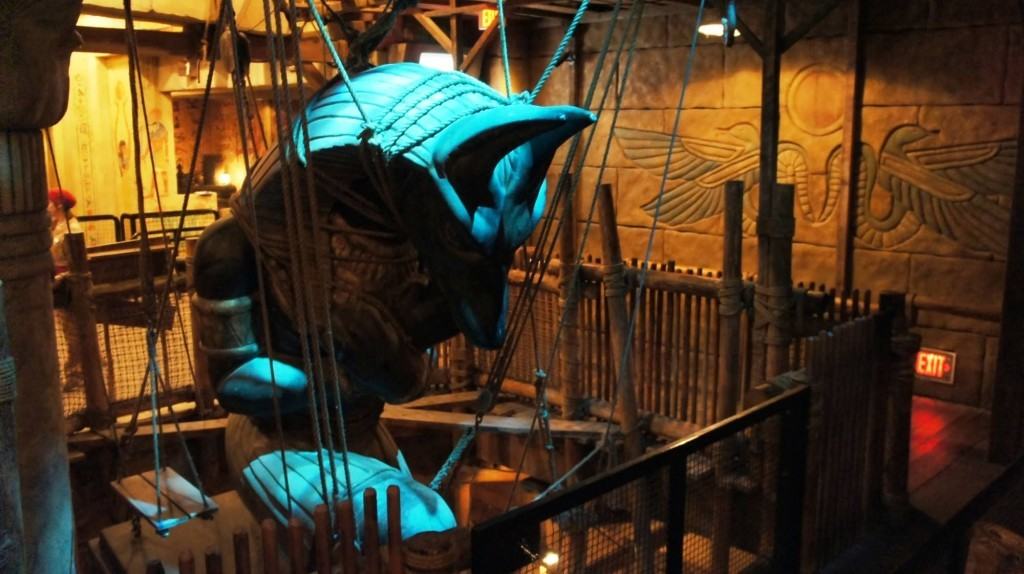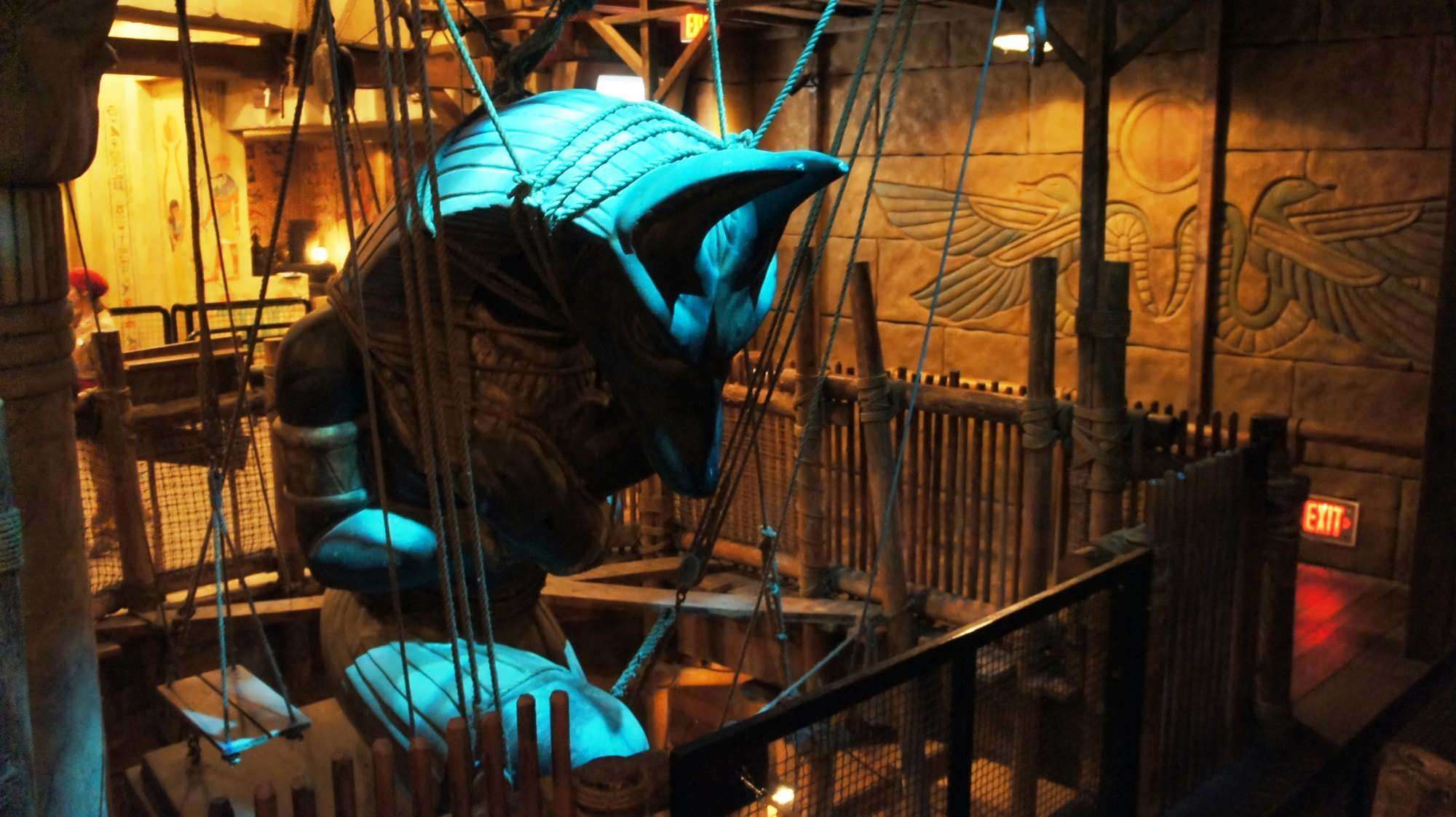 Location: New York
Opening year: 2004
Why is Revenge of the Mummy on our list? The short answer is that the indoor roller coaster's hallowed nature lies within its fandom, and, to that end, Mummy is unanimously untouchable. Rather than going to incredible lengths stating what sets this attraction apart in terms of concept and mechanics, I'll keep it simple here and just mention that it's won multiple awards and is a uniquely fun, intense, dark coaster that was innovative for its time and still sets an insanely high bar for its successors to follow.
I'd even argue that Revenge of the Mummy's writing makes it one of the most quotable attractions in all of Universal Orlando. Every time I go on, I find myself mouthing any of the script's lines, from Reggie exclaiming, "Are you insane? You gotta get outta here! The curse – it's REAL!" to Imhotep claiming our souls. I also never shy away from an excuse to angrily demand a cup of coffee in jest or mimic entering or leaving a scene in a "ghostly swoosh." Although Hollywood has made some attempts to reboot and move on from the story it's based on, the fans haven't and almost refuse to.
Universal Orlando's Horror Make-Up Show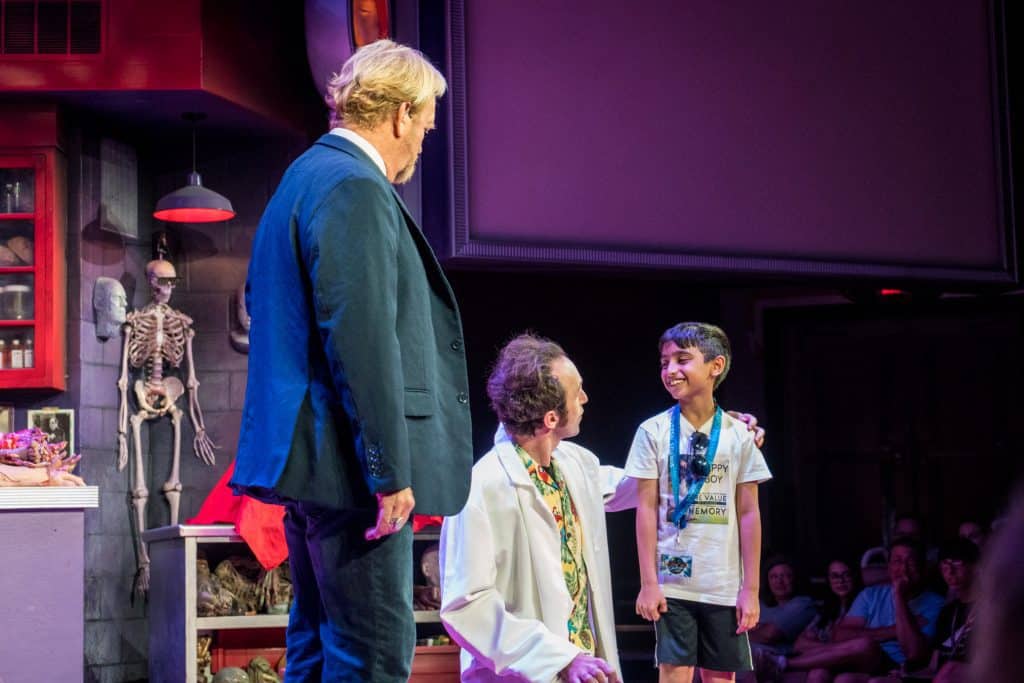 Location: Hollywood
Opening year: 1990
Similar to E.T Adventure, Universal Orlando's Horror Make-Up Show has been around since the park's first days. Its sanctity comes from a couple of reasons, starting with the fact that it's the only attraction keeping the "studios" portion of the park's namesake alive. This isn't to say that Universal Studios Florida's studios aren't active, but since there's no longer a production tour, something has to uphold that part of the brand. The Horror Make-Up Show does a great job of doing just that by breaking down the special effects of some of Hollywood's finest horror pictures while entertaining us along the way.
I'll also point out that nixing Horror Make-Up would remove the strongest supporting leg of the aforementioned "studio" theming and one of the few – and, frankly, best – shows the theme park has. Could it be updated in terms of the movies referenced and the special effects it showcases? Sure. But I'd still say that Universal's Horror Make-Up Show shouldn't go anywhere.
Islands of Adventure
The Incredible Hulk Coaster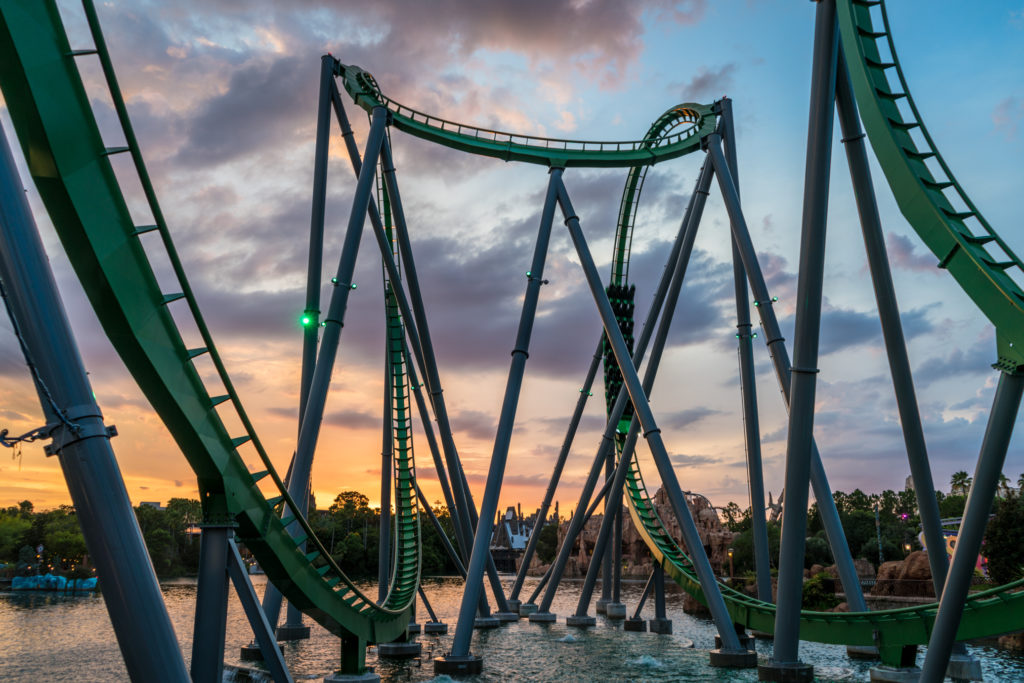 Location: Marvel Super Hero Island
Opening year: 1999
If you're a thrill-seeker going to Universal Orlando, you're either going for Revenge of the Mummy or for The Incredible Hulk Coaster. Since its debut, it's been positively received by the industry and theme park go-ers alike. When asked, I'll tell anyone that this ride is the only way to start your day and end your night at Islands of Adventure – especially given that it's almost two different experiences.
It's fair to acknowledge that the ride has been revamped since its opening. During that time, rumors about what was actually happening were abound and the fans panicked – then it returned. Admittedly, I'm a bigger fan of its original story, as I felt it was more cohesively and clearly told, but I'd also argue that this goes to show just how important this coaster is to the park.
The Amazing Adventures of Spider-Man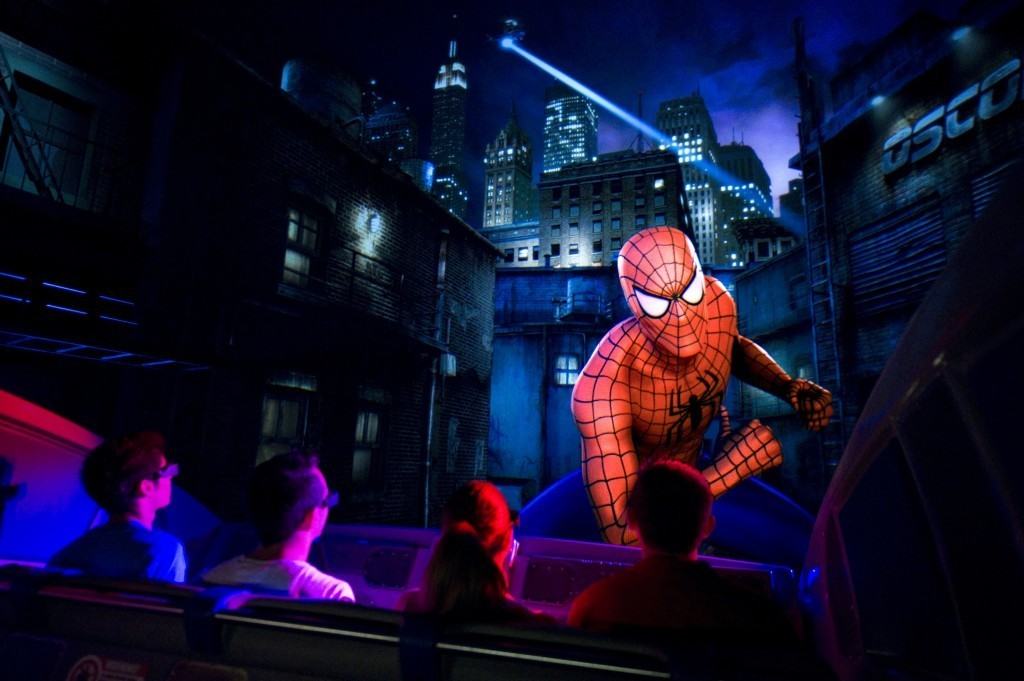 Location: Marvel Super Hero Island
Opening year: 1999
Since its debut, The Amazing Adventures of Spider-Man has held strong and set a high bar for dark rides in the industry. The technology was cutting-edge for its day and has stood the test of time, save for a few minor upgrades. On a personal level, this was originally my favorite attraction in both parks. And while that changed recently, you can bet that if Spidey were removed, Universal would find itself in the midst of a one-man riot and see this writer chained in protest to a SCOOP ride vehicle.
The laughs aside, I'll go on record to say that you cannot have Marvel Super Hero Island without this attraction – it's the only one to essentially transport you into a comic book. If you take away Adventures of Spider-Man, all you have on the island is a themed teacup ride and a roller coaster that, albeit awesome, aligns its design closer to the Marvel Cinematic Universe. This doesn't mean I regard one over the other; rather, you can't have anything Marvel without paying proper homage to the comics – it's in the name, after all!
Harry Potter and the Forbidden Journey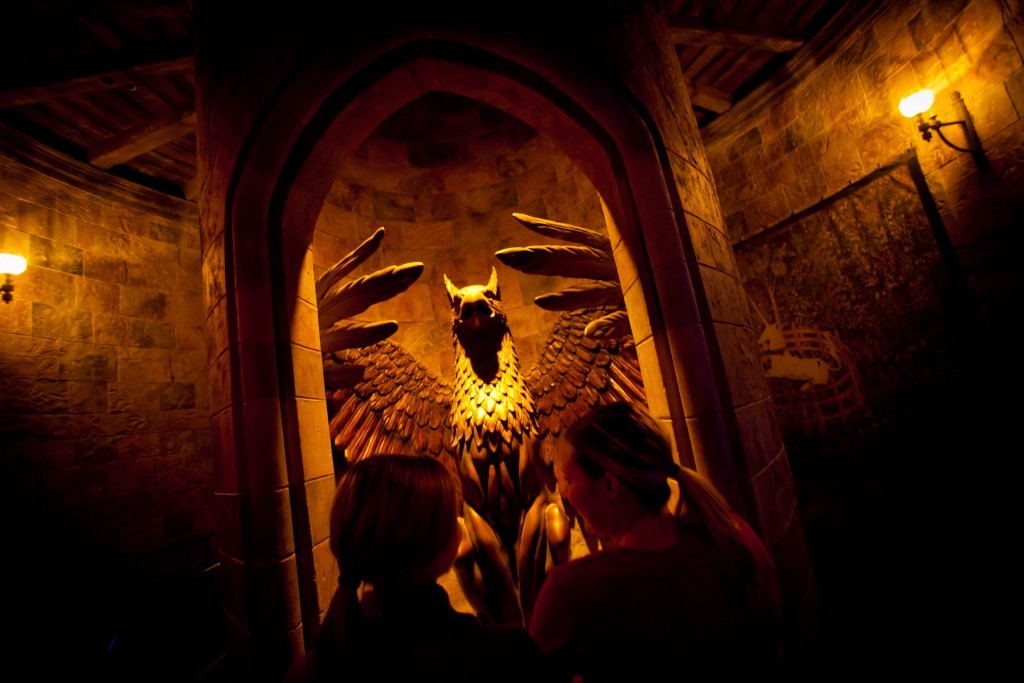 Location: The Wizarding World of Harry Potter – Hogsmeade
Opening year: 2010
Putting aside its awards and reputation within the industry, Harry Potter and the Forbidden Journey is sacred because it's what Harry Potter fans want from a ride – from the moment you enter Hogwarts Castle, there's magic happening within its walls. Every picture is alive and interacting with each other. Guests are greeted by Dumbledore. A miscast spell by Ron Weasley brings snow into the queue. And, for the first time, we get to see the founders of Hogwarts School of Witchcraft and Wizardry – something that's specific to this attraction!
The most important reason it's on this list is that Forbidden Journey is naturally irreplaceable. It was the original ride that gave us all the best parts of The Wizarding World of Harry Potter, not to mention the fact that guests still come to Universal Orlando Resort with this experience, specifically, at the top of their lists. While it's simply this writer's opinion, I can't say I blame them, and I'm honestly unsure that there would have been the Diagon Alley expansion without Harry Potter and the Forbidden Journey's success.
–
What are your can't-touch attractions at Universal Orlando? Compare them with 100,000+ other Harry Potter die-hards in our Orlando Informer Community on Facebook.
And be sure to follow Orlando Informer on Facebook, Twitter, and Instagram for the latest news and tips at Universal Orlando, Walt Disney World, and other Orlando destinations.