Whether you're a casual theme-park visitor or an engrossed super fan, it's common knowledge that the COVID-19 pandemic has had an unprecedented impact on the theming community, both in Orlando and across the globe. In particular, the Walt Disney World parks were closed from March 15 to July 15 – the longest period of time in the resort's 48-year history.
Unfortunately, this closure – along with numerous other expenses associated with responding to and operating during a global pandemic – has put a financial strain on Disney World that has manifested in the form of budget cuts and the cancellation or postponing of numerous projects. Here's a look at all the Disney experiences, both present and future, that have been at least temporarily cut as a result of COVID.
1. Rivers of Light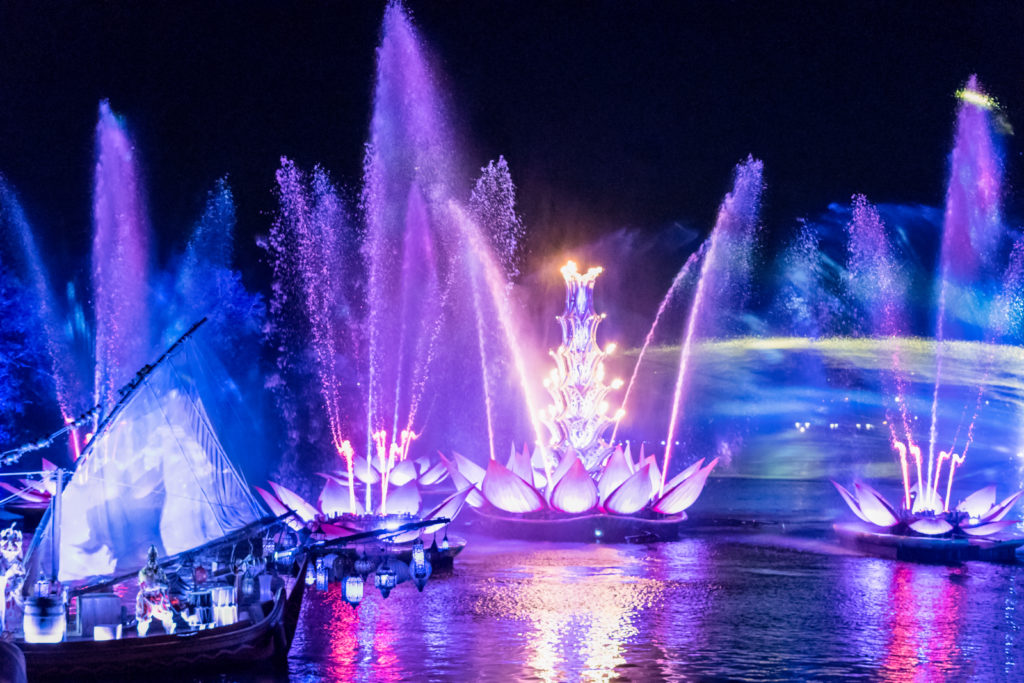 Location: Animal Kingdom
Status: not reopening
We'll start off with what seems to be the most surprising of the permanent closures at Walt Disney World. Rivers of Light has been Animal Kingdom's nighttime show since 2017, and despite the various delays and redesigns that have plagued it over the years, Disney hadn't hinted that it would be retiring the production anytime soon (although rumors of its upcoming demise have been swirling since 2019).
Since reopening in the wake of COVID-19, Disney has temporarily ceased stage shows, parades, fireworks, and other nighttime spectaculars to ensure guests can safely maintain social distancing while in the parks. Rivers of Light was, of course, included in this reopening procedure – but there had been no official indication that it wouldn't return down the road once deemed safe. Then, on July 16, Disney confirmed in an internal memo to cast members that the show would never reopen. It remains to be seen – and announced – whether a new nighttime spectacular is in development for the park.
2. Stitch's Great Escape!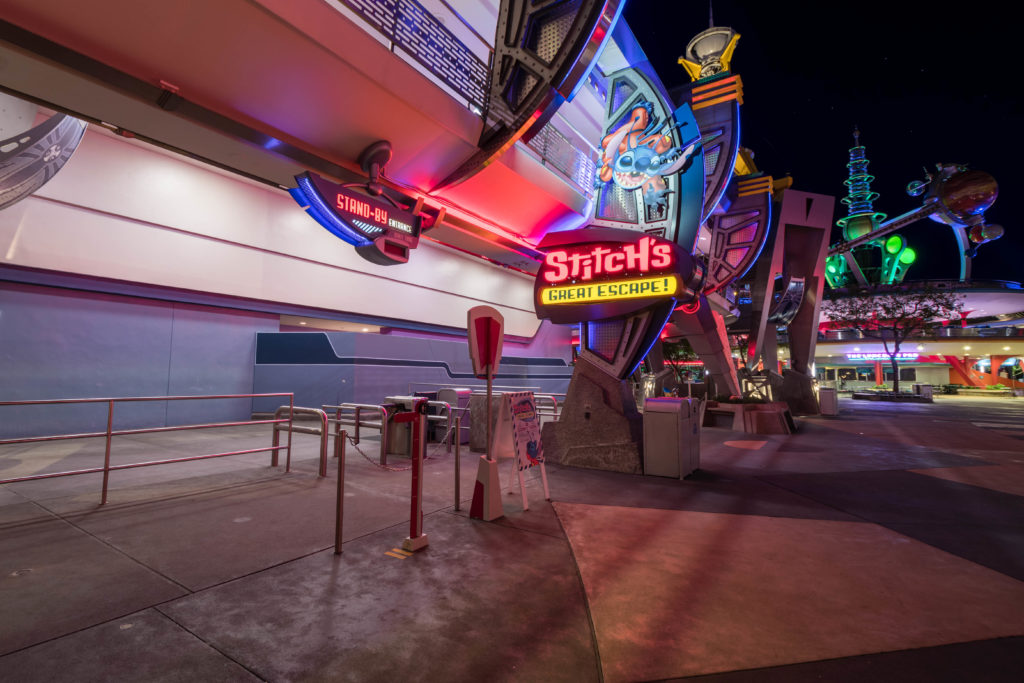 Location: Magic Kingdom
Status: permanently closed
On a much less shocking note, Disney's internal memo also confirmed that the long-derided Stitch's Great Escape! will not reopen at Magic Kingdom. The attraction, which debuted in 2004 as a replacement for ExtraTERRORestrial Alien Encounter, hasn't operated since early 2018, and many suspected that it would meet its demise sooner or later.
Back in March, Disney filed permits for the demolition of Great Escape's interior, and leaked photos from the inside of the experience supported the notion that Stitch's chili-dog breath would never plague our nostrils again. It's unknown whether Disney has plans to replace the attraction – or, if it did have plans, whether they were postponed or canceled due to the closure of the parks.
3. Primeval Whirl
Location: Animal Kingdom
Status: permanently closed
When Animal Kingdom reopened on July 11, some eagle-eyed guests noticed that Primeval Whirl was no longer listed as a ride on the park's map. Amidst speculation that the attraction would soon meet its end, Disney confirmed in the aforementioned internal memo that Whirl would remain closed permanently. Like Stitch's Great Escape and Rivers of Light, this DinoLand, U.S.A. staple has no confirmed replacement as of yet – and it remains to be seen if it'll receive one anytime soon, given the current climate.
4. Spaceship Earth overhaul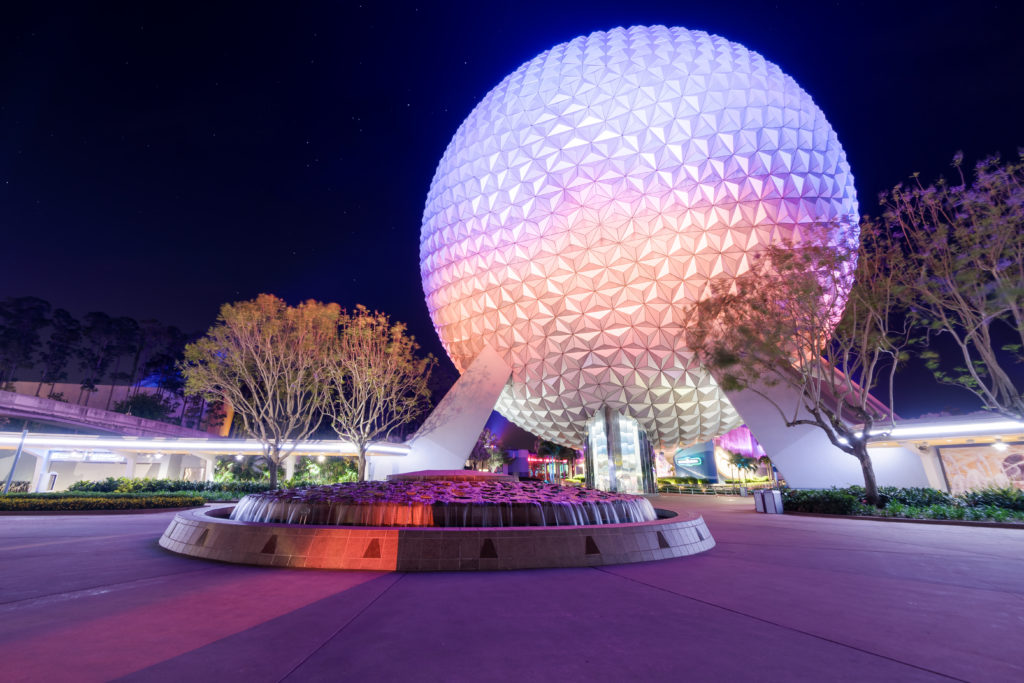 Location: EPCOT
Status: delayed indefinitely
Back in June, Disney announced that the planned overhaul and refurbishment of Spaceship Earth would be delayed. Given this, it was no surprise when EPCOT's flagship ride reopened with the rest of the park on July 15. The latest development on this front, however, has been the removal of the Spaceship Earth redesign from The EPCOT Experience, an interactive exhibit showcasing the planned reimagining of the park. As the omission gained traction on social media, Disney released a statement confirming that the project has been postponed, and there's no word on when – or if – it'll be picked back up.
For now, at least, guests can still thank the Phoenicians with the help of Dame Judy Dench.
5. Mary Poppins-inspired attraction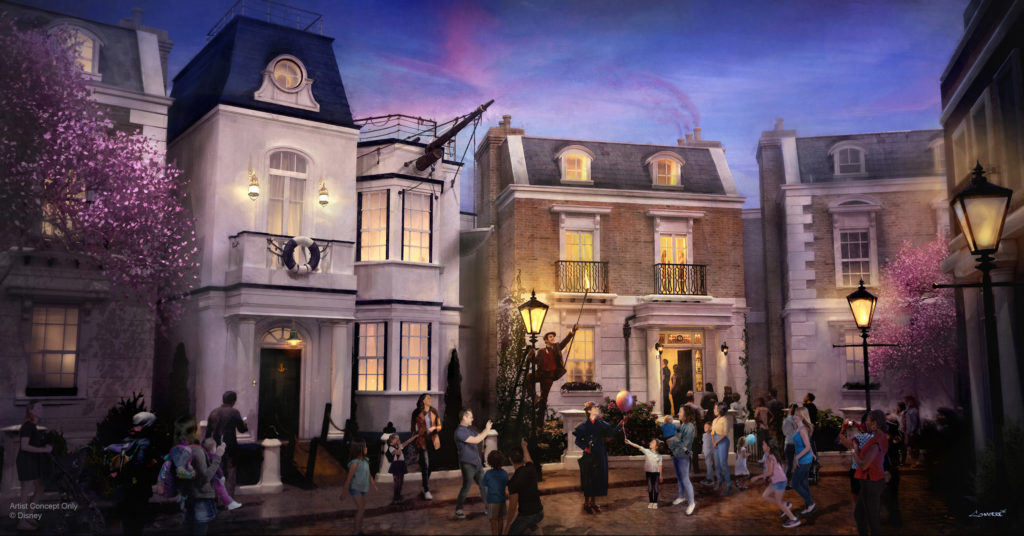 Location: EPCOT
Status: delayed indefinitely
Like the Spaceship Earth reimagining, the segment of The EPCOT Experience that showcased the addition of a Mary Poppins-inspired section to the United Kingdom pavilion was also removed, along with its corresponding poster. In the same statement that we referenced above, Disney confirmed that the expansion has been delayed, with no confirmed date for it to recommence.
The proposed project included the addition of a Cherry Tree Lane installation to the pavilion, as well as an attraction themed to the film. We're hopeful that these plans can be revived down the line, but we may just have to cancel our jolly holiday with Mary.
6. Mickey's Not-So-Scary Halloween Party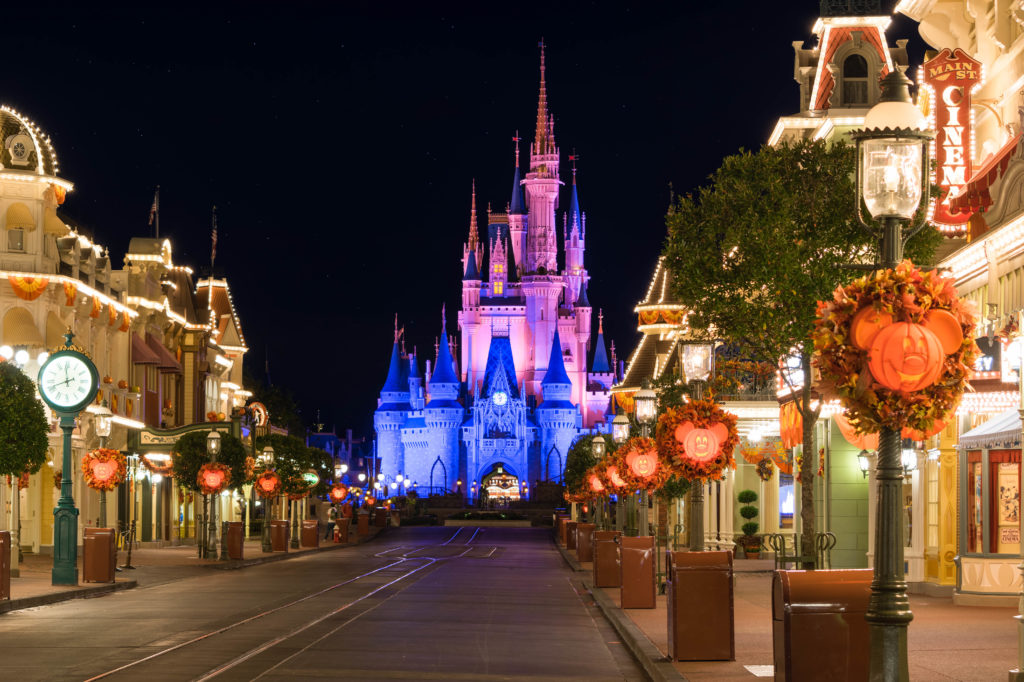 Location: Magic Kingdom
Status: canceled for 2020
Given the procedures that were put in place in the wake of the pandemic, it's no surprise that Disney chose to cancel this year's Mickey's Not-So-Scary Halloween Party – the specially ticketed event normally takes place from mid-August to early November, and its main draws are the seasonal parade, castle show, and fireworks. Disney likely assumed that these offerings would not be safe to occur as planned by the time the Halloween celebration was slated to begin and chose to cancel for 2020 rather than offer a significantly scaled-back version. (So far, Mickey's Very Merry Christmas Party has yet to meet the same grim fate.)
BONUS: EPCOT's Festival Center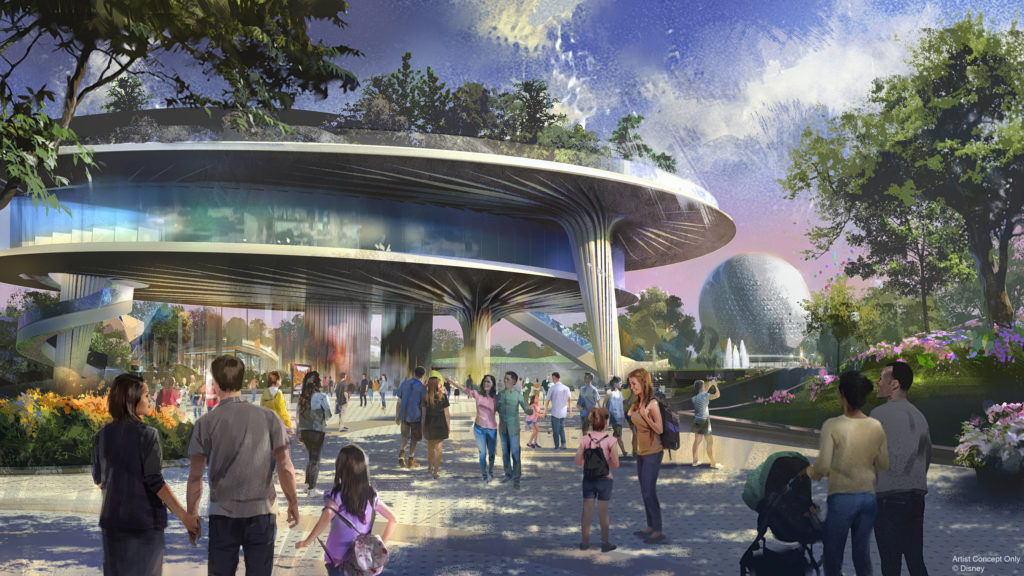 In addition to the above attractions, it's worth noting that the proposed Festival Center in the upcoming World Celebration neighborhood of EPCOT is also partially missing from The EPCOT Experience – while concept art of the unique three-tiered building still appears in the show, the physical model is no longer available for viewing. Disney has stated that it will be taking a "different approach" to the project, but whether this means it will be postponed or canceled is unknown.
---
How do you feel about the cancellation and postponing of these experiences? Discuss it with thousands of other Disney fans in our Orlando Informer Community on Facebook.
And be sure to follow Orlando Informer on Facebook, Twitter, and Instagram for the latest news, tips, and more at Universal Orlando, Walt Disney World, and other Orlando attractions.