The opening of NBC Sports Grill & Brew in CityWalk, some tinkering in The Wizarding World of Harry Potter – Diagon Alley, an expansion of Royal Pacific Resort's convention space, and, of course, a whole bevy of closures, from Disaster, Twister, and Beetlejuice's Graveyard Revue in Universal Studios Florida to The Incredible Hulk Coaster in Islands of Adventure to OI Community Manager Chuck Plagmann's beloved NBA City in CityWalk – normally, in the average course of events, such a collection of developments would make for a rather exciting year at a theme park resort, but at Universal Orlando, it represents a rather sleepy stretch of time.
Fear not – while 2015 might have been more of a rest-and-recharge year, 2016 looks to once again blow the theme park community's socks off. New attractions, new hotels, and new dining experiences (well, we think) are right around the corner, looking to significantly expand not only the amount of activities available at the resort, but also the amount of time that guests will be required to invest in order to soak it all in.
Since it's never too early to start planning your next vacation, let's dive right into the many glories that '16 looks set to bestow upon us.
1. Skull Island: Reign of Kong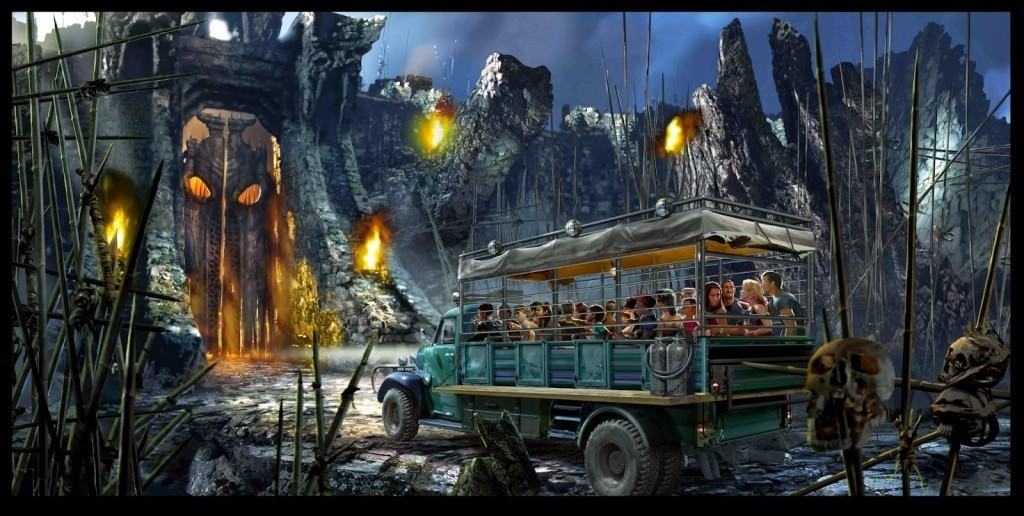 What about Skull Island: Reign of Kong isn't impressive?
Type: attraction (dark ride)
Location: Skull Island, Islands of Adventure
Expected opening: summer
It's hard to underscore just how exciting King Kong's grand arrival at Islands of Adventure is. First there's the little fact that Reign of Kong marks the beast's grand return to Universal Orlando; his original ride, the appropriately-named Kongfrontation – which was an opening-day attraction at next-door Universal Studios Florida – closed in 2002 to make room for Revenge of the Mummy, and the outcry of diehard fans for his return has been pretty consistent in the decade-and-a-half since. Then there's the tidbit that Skull Island represents an expansion at Islands of Adventure – only the park's second since its opening in 1999 – bringing its grand total of themed lands up to eight (and none too soon; with all the love that USF has been getting over the course of the past four years, it's nice to see its sister park receive some major upgrades, as well).
But, arguably, the biggest element is, of course, the attraction itself. Featuring impressively large ride vehicles, a queue that is said to rival the likes of Harry Potter and the Escape from Gringotts's in terms of detail and scope, an outdoor section that can be skipped over in inclement weather (how inventive!), and, supposedly, a larger-than-life audio-animatronic that may even have an impressively large range of motion, it's hard not to get all hot under the collar for Universal's newest E-ticket.
2. The Incredible Hulk Coaster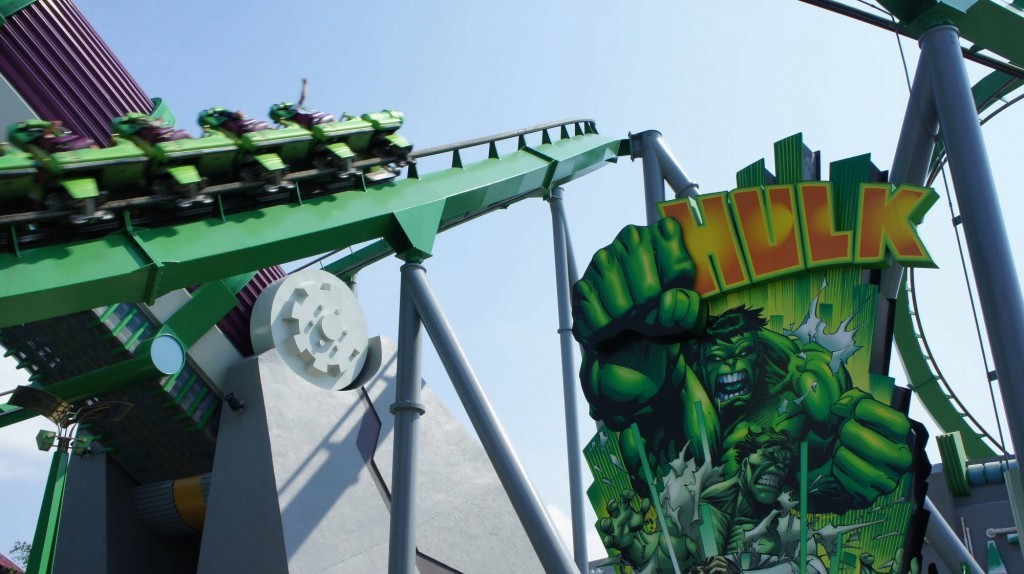 Hulk smash… soon!
Type: attraction (roller coaster)
Location: Marvel Super Hero Island, Islands of Adventure
Expected opening: summer
The Incredible Hulk Coaster is, by far, one of the – some even say the – best roller coasters in Orlando, thanks in no small part to its wildly exciting first hill and its subsequent seven inversions. Such a thrilling experience, however, was starting to get undermined by its increasingly rough performance; year-round operation in the harsh Florida weather isn't the most conducive to smooth operation, which is why the ride has been shut down and every inch of its 3,700-foot-long-track is being systematically replaced.
But here's where things get really exciting: since Hulk was going down anyway, it seems like Universal couldn't resist the temptation to do a little more fiddling with the iconic coaster. Rumor has it that brand-new train cars will be installed, along with a rebuilt-from-the-ground-up queue that should feature a way more lavish, in-depth intro to Dr. Bruce Banner's latest attempts to free himself from the Hulk's curse.
And since this is now the second attraction at Marvel Super Hero Island to get the grand makeover treatment – after The Amazing Adventures of Spider-Man back in 2012 – it seems more and more likely that the land's two other minor rides, Dr. Doom's Fearfall and Storm Force Accelatron, might also be in line for a substantial facelift… or, perhaps, a complete replacement.
3. Hello Kity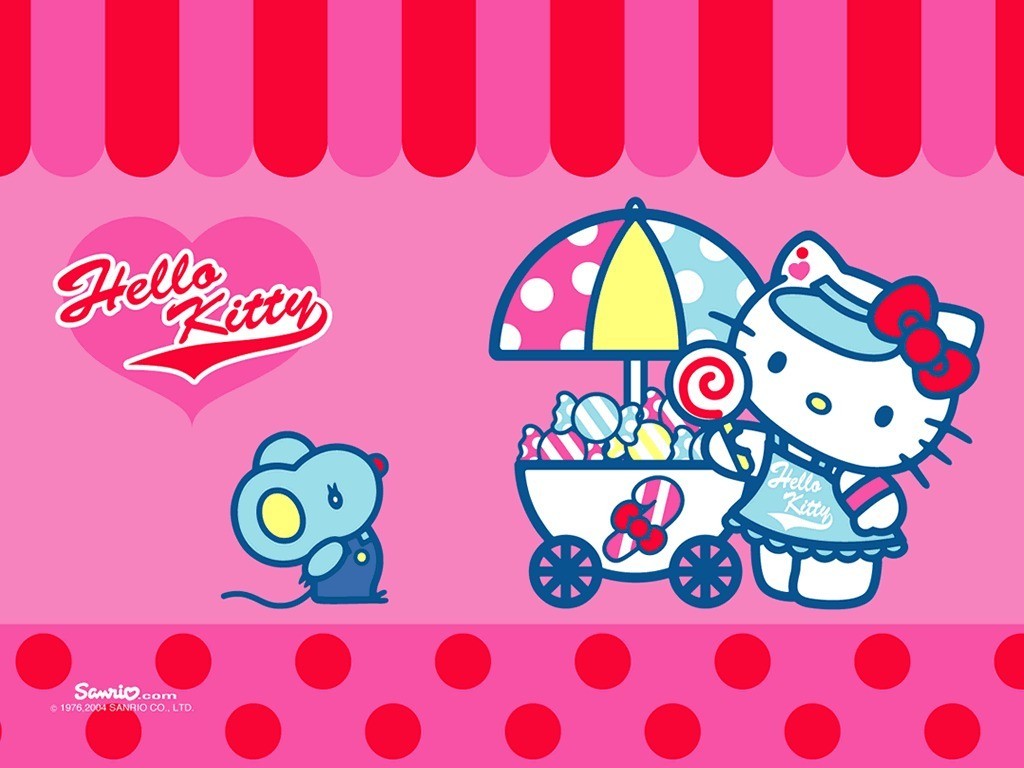 Ain't she cute?
Type: store/character meet-'n-greet
Location: Hollywood, Universal Studios Florida
Expected opening: spring
Originally announced as a 2015 project, the Hello Kitty experience – or whatever it's going to officially be called – has since become one of that rare, nearly-mythical breed: a delayed Universal attraction.
If "attraction" seems like too strong a word, it really isn't. Based on what we officially know – and a little of what we have gathered unofficially – the store will feature some interactive elements, character meet-'n-greet opportunities, and, of course, exclusive merchandise. Going in the space formerly inhabited by Lucy: A Tribute (one of the very last opening-day attractions in the park, though hardly a popular one as the years have gone on), Hello Kitty looks to do exactly what Universal has become a master of across the past four years: maximizing space, cramming as many details and experiences as possible into every square inch. There should be enough here to warrant at least one visit from nearly every swath of the visiting public.
And even if there weren't – even if Hello Kitty's sudden appearance in the park will have absolutely no impact upon your itinerary – the hallowed property's presence is nothing but good news for you. With yet another hugely recognizable brand at Universal Orlando, and with a more girl- or family-focused attraction to help make everything more well-rounded, the likelihood of increased attendance (and increased revenues!) is all the greater. This, in turn, means NBCUniversal's and parent company Comcast's interests in continuing to invest in new rides remain high.
See? Hello Kitty makes everyone's future all the brighter wherever she goes.
4. New dining venue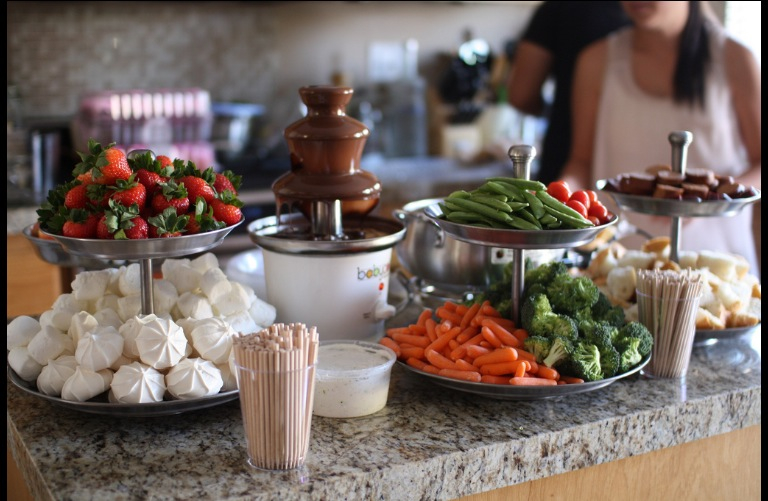 A whole restaurant like this? Yes, please!
Type: restaurant
Location: CityWalk
Expected opening: fall
This may be the only entry on our list to just be a rumor, but it's a really good one.
Here's what we know: NBA City was closed this past August and has since been getting completely gutted to prepare it for a brand-new dining venue that is expected to open at some point in 2016 (how do we know? Elementary, Watson – Universal has indicated that it's interested in renovating one new restaurant in CityWalk a year since the area's massive facelift in 2014, and there aren't any other tenants that have recently been kicked out).
And here's what we think we know: Universal is busy cooking up (pun certainly intended) a dessert bar of some sort, landing one of the very last types of culinary experiences left unrepresented at the resort. Rumors originally had this being a Cheesecake Factory location, but now it seems it's going to be an original creation, along the lines of Red Oven Pizza Bakery or Antojitos Authentic Mexican Food.
While Universal hasn't offered any official date (obviously, since it hasn't even acknowledged the new venue's existence yet), we currently expect it to follow the pattern established in the last few years at CityWalk: The Cowfish Sushi Burger Bar didn't open until December 2014, and NBC Sports Grill & Brew didn't bow until October 2015. Don't expect the dessert oasis, then, to open anytime before Halloween Horror Nights starts up next fall.
5. Sapphire Falls Resort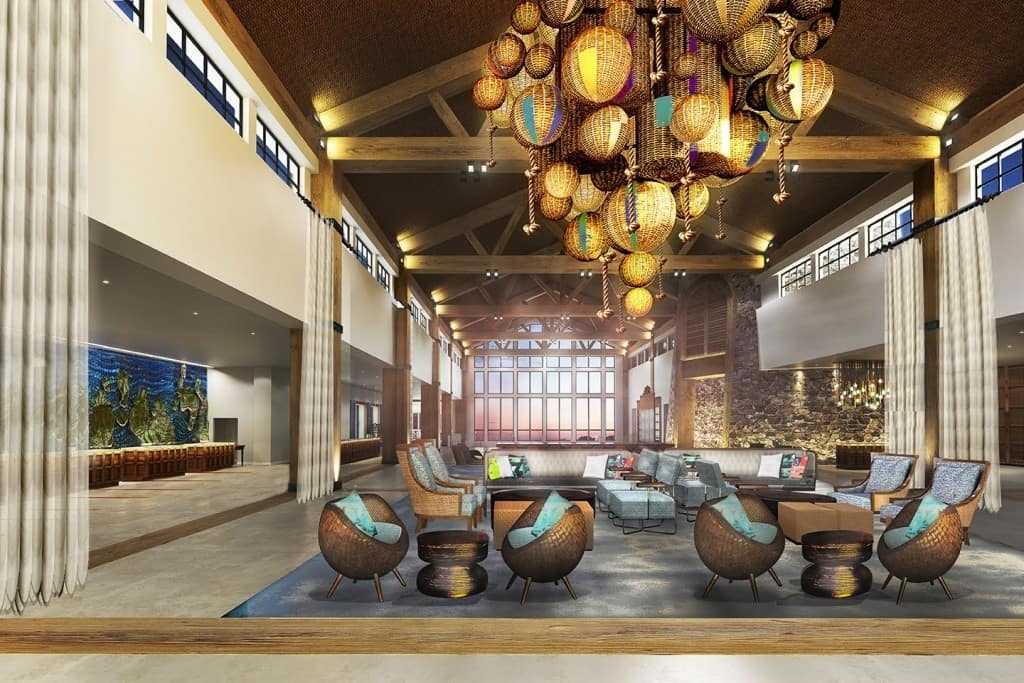 This is just the lobby…
Type: hotel
Location: in between Cabana Bay and Royal Pacific Resorts
Expected opening: summer
Universal Orlando Resort, according to Comcast, is woefully underserviced when it comes to hotel rooms. The only solution? Build more, of course – in this case, 1,000 more, revolving around a Caribbean "island jewel" theme.
And it's this theme that provides the bulk of our excitement for Sapphire Falls Resort, the newest on-site venue. Its main dining option, Amatista Cookhouse, overlooks the giant waterfall that cascades down into the property's majestic lagoon. The Strong Water Tavern features daily rum tastings, replete with a rum specialist overseeing your selections. And even the hotel rooms' bathrooms are decked out in tropical fun, featuring splendid little touches.
But there's actually quite a bit going on with Sapphire Falls beyond its meticulous theming. This will be Universal Orlando's second Preferred Resort, meaning mid-tier prices and water taxi access to CityWalk – but, unfortunately, no complimentary Express Passes (guests are still treated to Early Park Admission, of course). It's also being built specifically to target the conventioneer demographic; with Cabana Bay Beach Resort capturing the value market so incredibly well, Universal is keen to expand upon its hotel-staying audience. Not only does Sapphire have one of the biggest convention spaces available on-site, it also will connect to the next-door Royal Pacific, its sister property, in order to allow the maximum group/meeting experience.
And did we mention it's absolutely gorgeous?