One of the best things about a Universal Orlando vacation is looking back on the photographs you took while you were at the theme parks. They're always a great reminder of the wonderful time you had, and that little push to get you planning the next getaway. To make sure you have the very best photos of your visit to Islands of Adventure, here is a list of my favorite photo spots. (We'll cover Universal Studios Florida in another post.)
#1 – Sirius Black wanted poster
I'll be up front about this. Sirius Back is my favorite character in the Harry Potter books. I have never been so in love with a character as I was with Mr. Black (was? Am. Who am I kidding?). Therefore, the enchanted wanted poster is always something I remember to visit and take a photo with. It's special because one, it's Sirius, and two, it's similar to the Founders' portraits inside of Hogwarts but much easier to pose with. The pictures don't always come out well, but once I got lucky and managed to catch Sirius just as he appeared in real life. Try and try again, as they say, and I do every time I visit the Wizarding World of Harry Potter.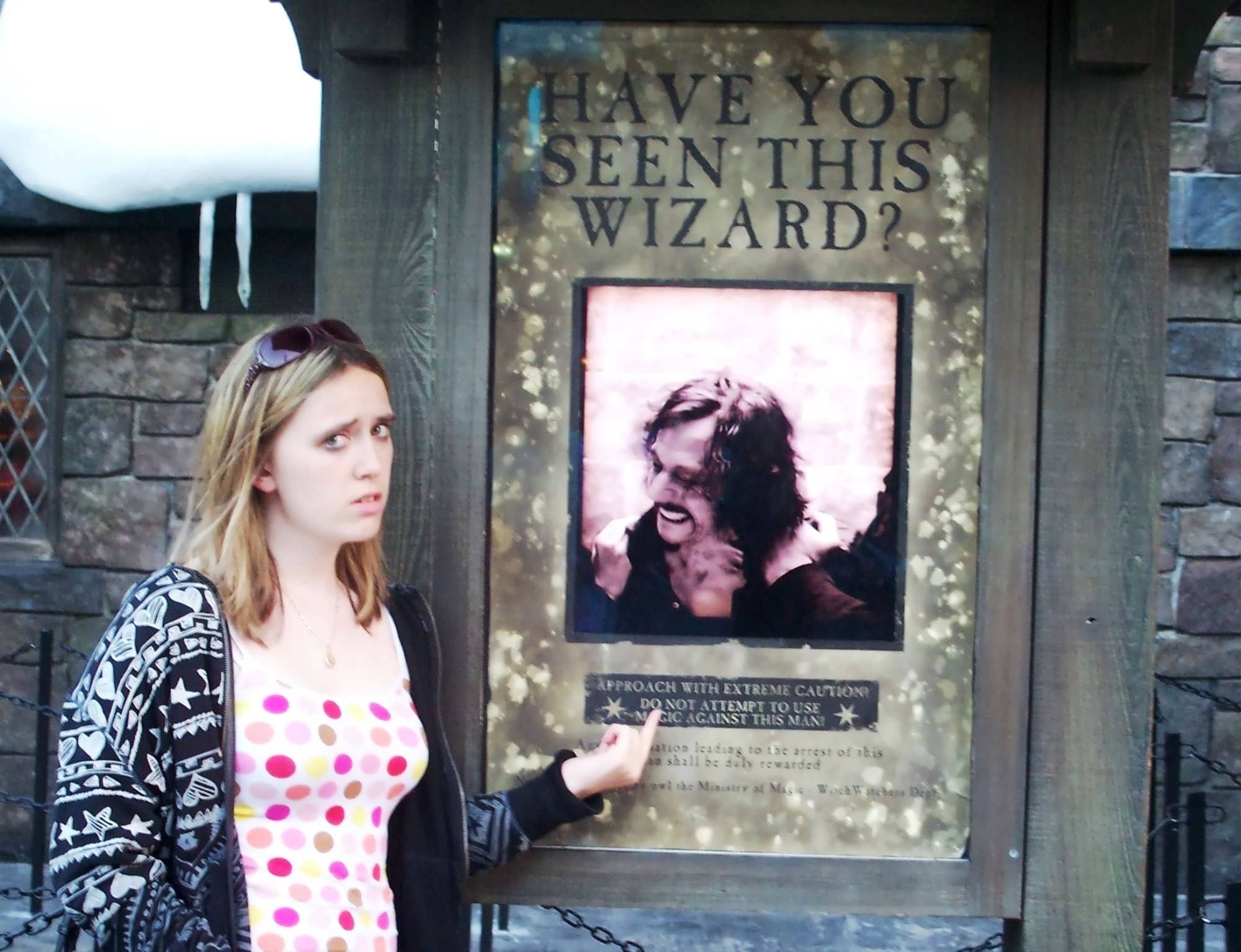 #2 – Port of Entry lagoon area
If there's one place in all of Islands of Adventure to take a group shot, this would be it. The area to the right of The Hulk, specifically right by the railings separating the park from the bay, is a spot where a lot of people like to take a break, maybe eat a churro or two, before they continue on with their theme park activities. This helps if you want all of your party in your photo; I've never had someone turn me down when I've asked them to take a picture for me, and the only consequence is usually taking a picture for them in return. This area is a great opportunity for a group photo because of what lies beyond the bay; Poseidon's Trident, the wonderful restaurant Mythos, Dragon Challenge, Hogsmeade and Hogwarts will all be your backdrop!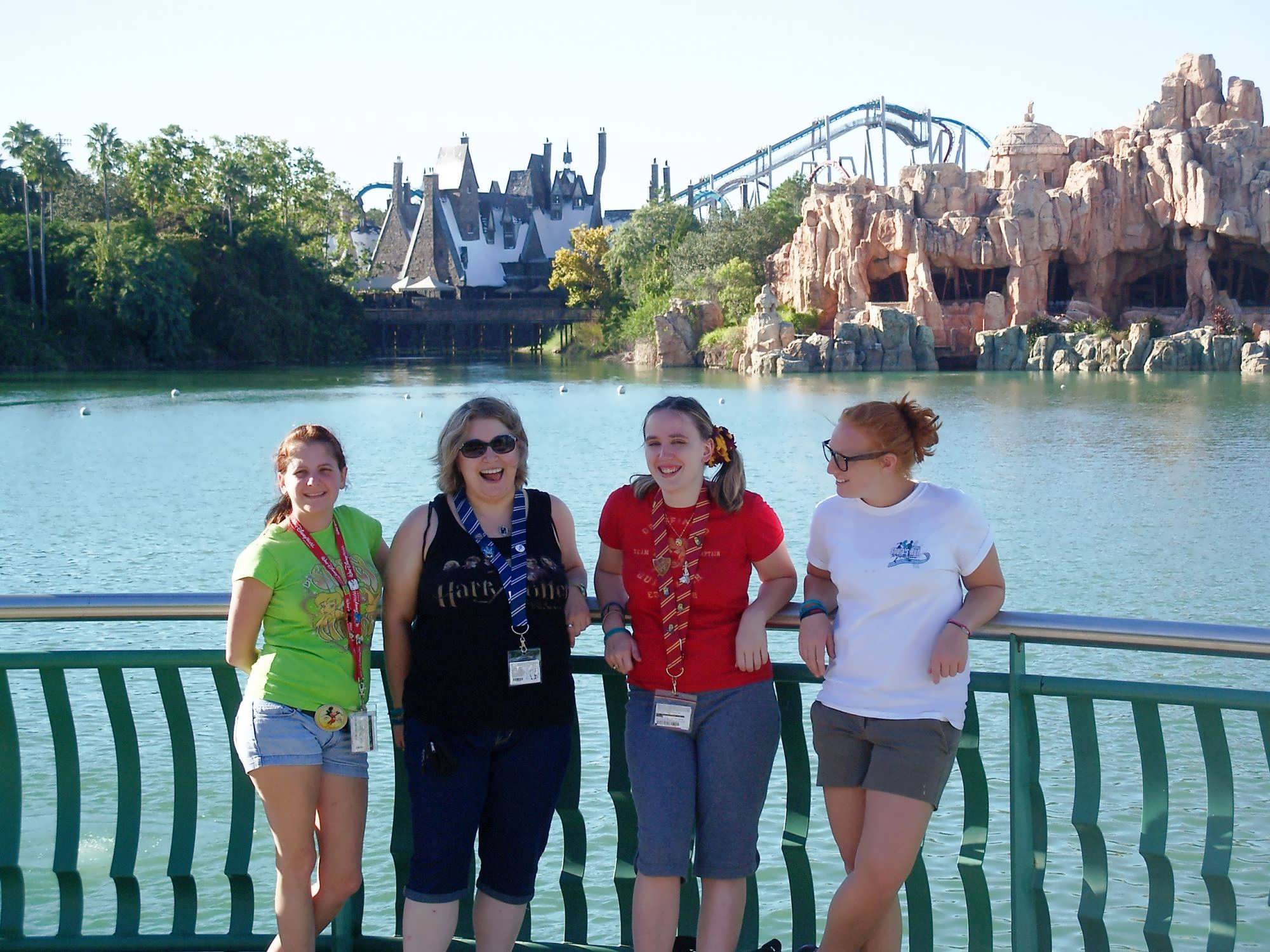 For photos of Hogwarts, this spot is especially good in the evening, as the silhouette of the castle is poised against the setting sun. I always try to get one of these photos per trip; the image is too lovely to pass up!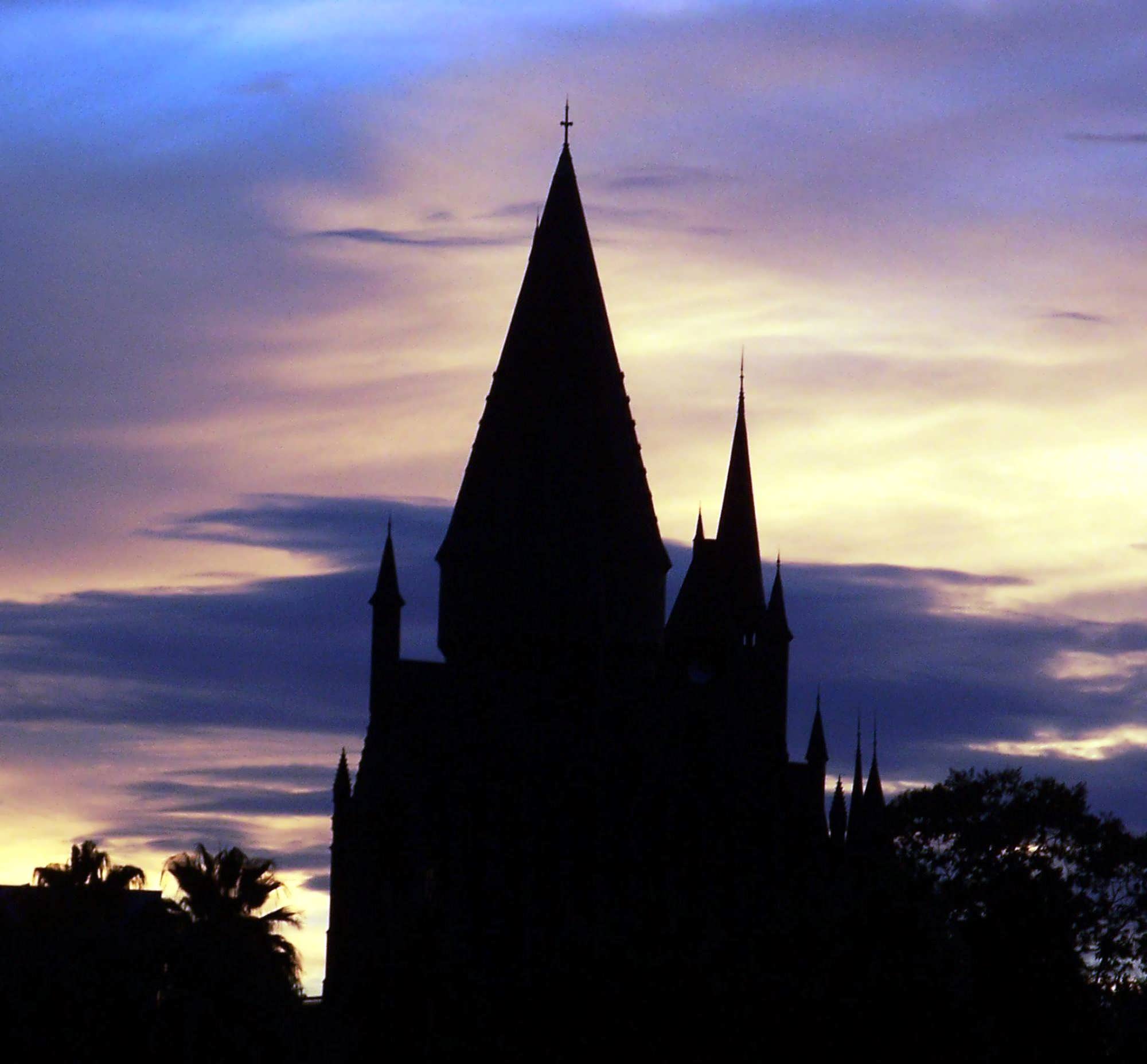 #3 – The High in the Sky Seuss Trolley Train Ride
Islands of Adventure is a big place, and it's really hard to get a photo that really demonstrates just how big it is. The High in the Sky Trolley in Seuss Landing really presents a good opportunity to showcase the span of the park, and from a great height, which makes it even better. You can capture some great images of Marvel Super Hero Island as well as Hogwarts castle (and capturing Hogwarts from every possible angle has become a hobby of mine, as you have seen). I never knew that Horton the elephant was on top of the Caro-Seuss-el until I was snapping away on the Trolley.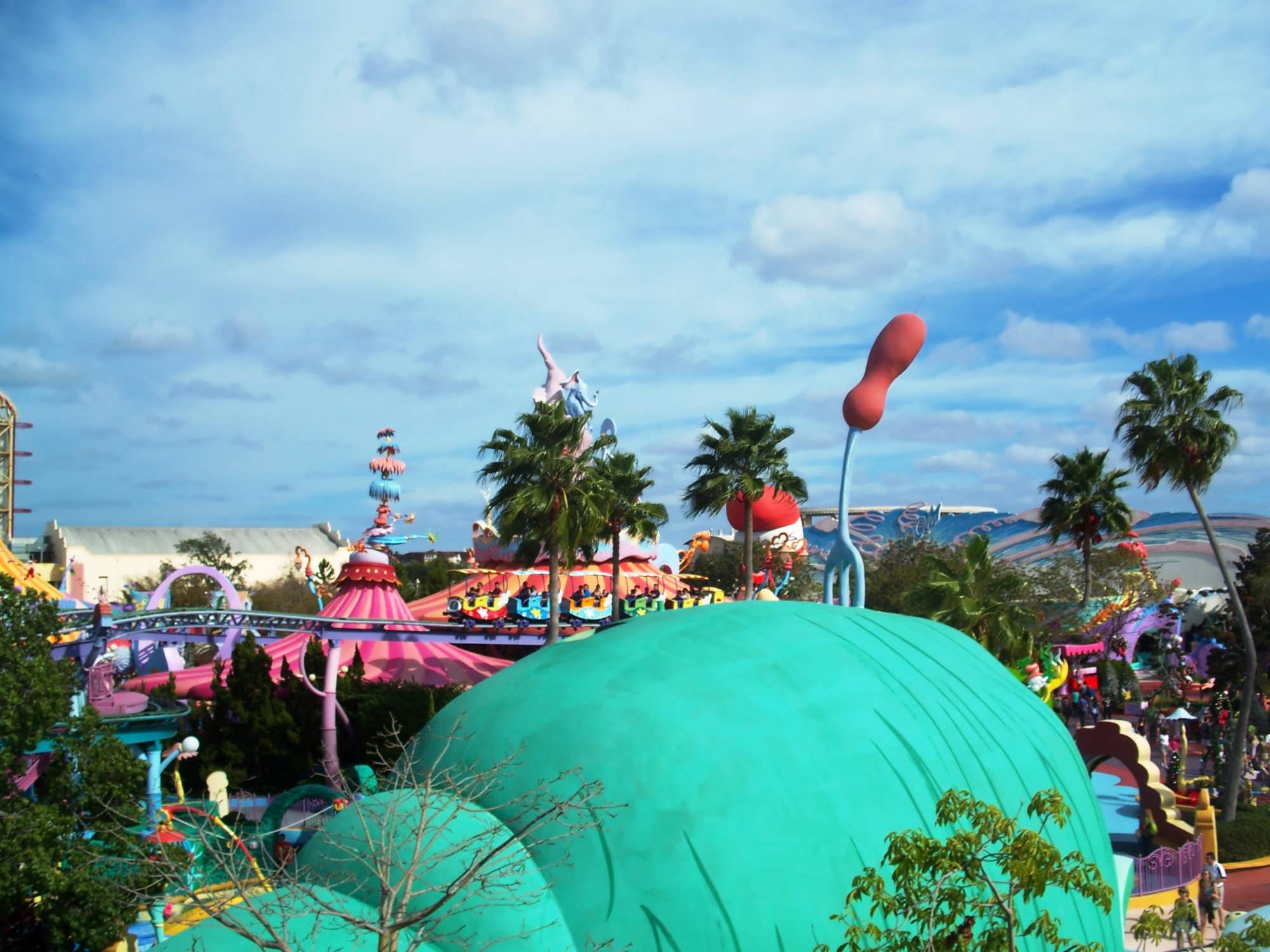 You can get some really great photos from the vantage point of this ride, most of which are unable to be captured from anywhere else in the park.
#4 – The outdoor queue area for Harry Potter and the Forbidden Journey
I'll be more specific: just as you are walking in between the warthogs at the gates to Hogwarts castle, home of the Harry Potter and the Forbidden Journey attraction. I won't lie, I love the typical photo of Hogwarts that you can get from further back, or on the bridge, or from behind Three Broomsticks. But there's just something really magical about those up-close photos that show the little details you don't notice unless you're really looking for them, like the Hogwarts crest just above the opening to the castle.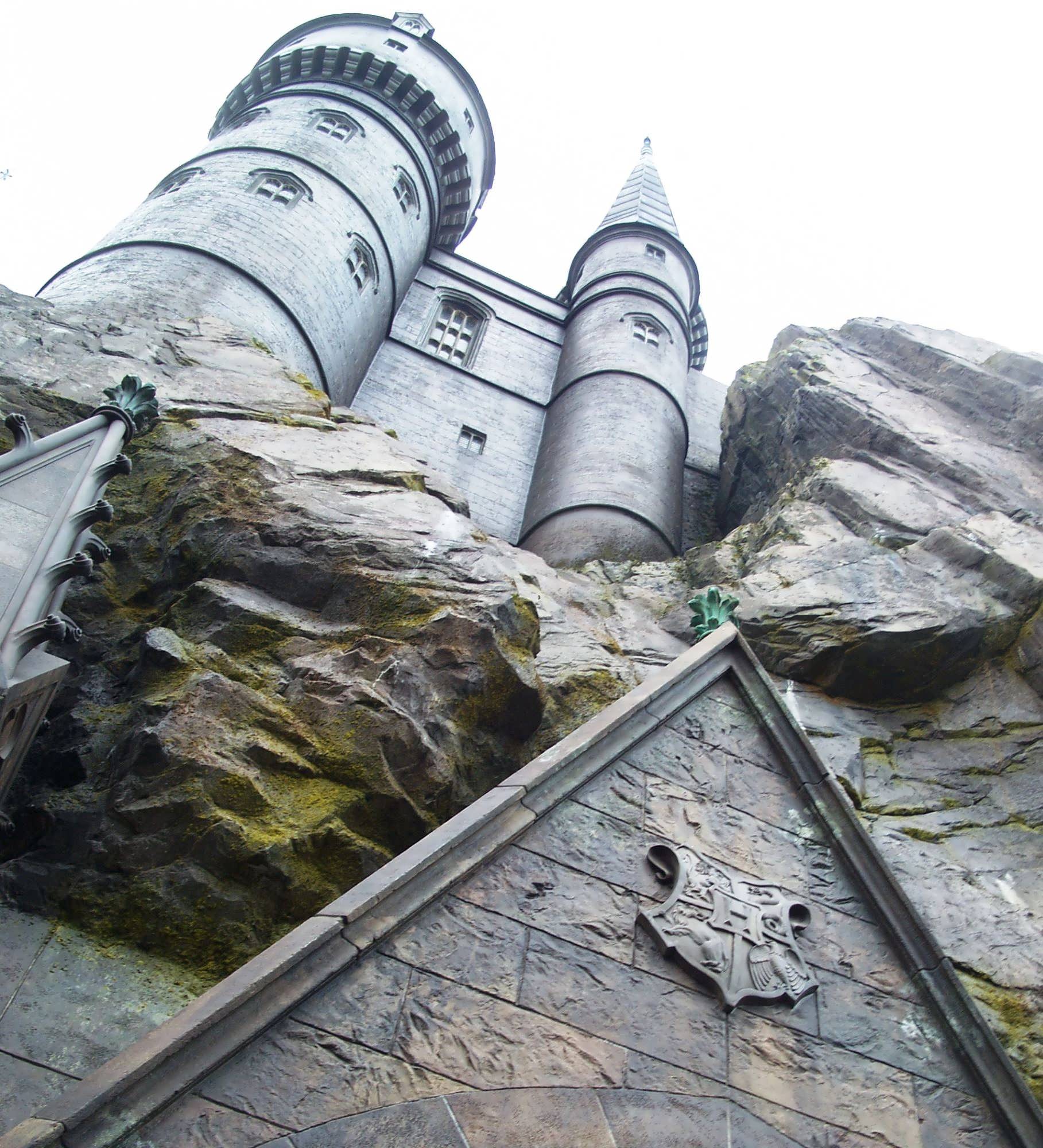 I've spent a good long time staring up at Hogwarts, in awe of its mere presence, and these close-up shots really capture the magic of it all. You don't see all the people, you just see a small piece of the grand castle, and it looks like it could go on forever.
#5 – Flight of the Hippogriff
This is, hands down, my favorite place to take pictures in Islands of Adventure, for two reasons: first, because you can get really great photos of the scenery of the park, and two, because you can get quite amazing shots of you and your friends riding the coaster. There is a general consensus between me and my friends that Flight of the Hippogriff is a very fast ride, considering that it's a kid's coaster, and that it only lasts about a minute. But in that minute I've never seen such facial expressions, and I'm always so glad that I made the choice to bring my camera onto the ride to capture the magic.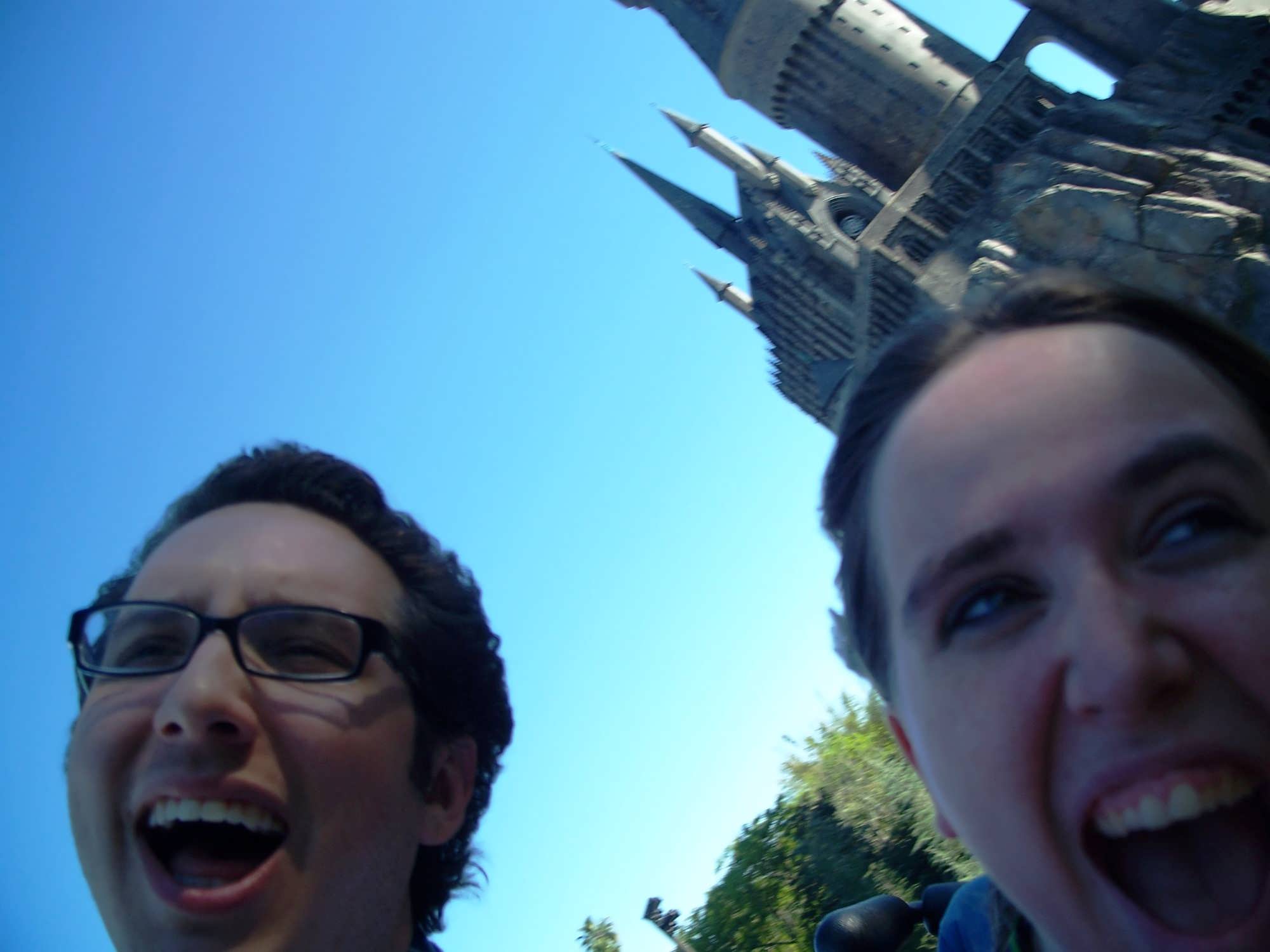 The slow climb at the beginning of this ride is also a great moment to capture some shots, especially since each individual cart does take a moment to stop at the top. I've gotten some photos that span the entire park, showcasing Dr. Doom's Fear Fall, Spider-Man, Hulk, Mythos, the Pharos Lighthouse, Hogsmeade, and even Rip Ride Rockit, one park over.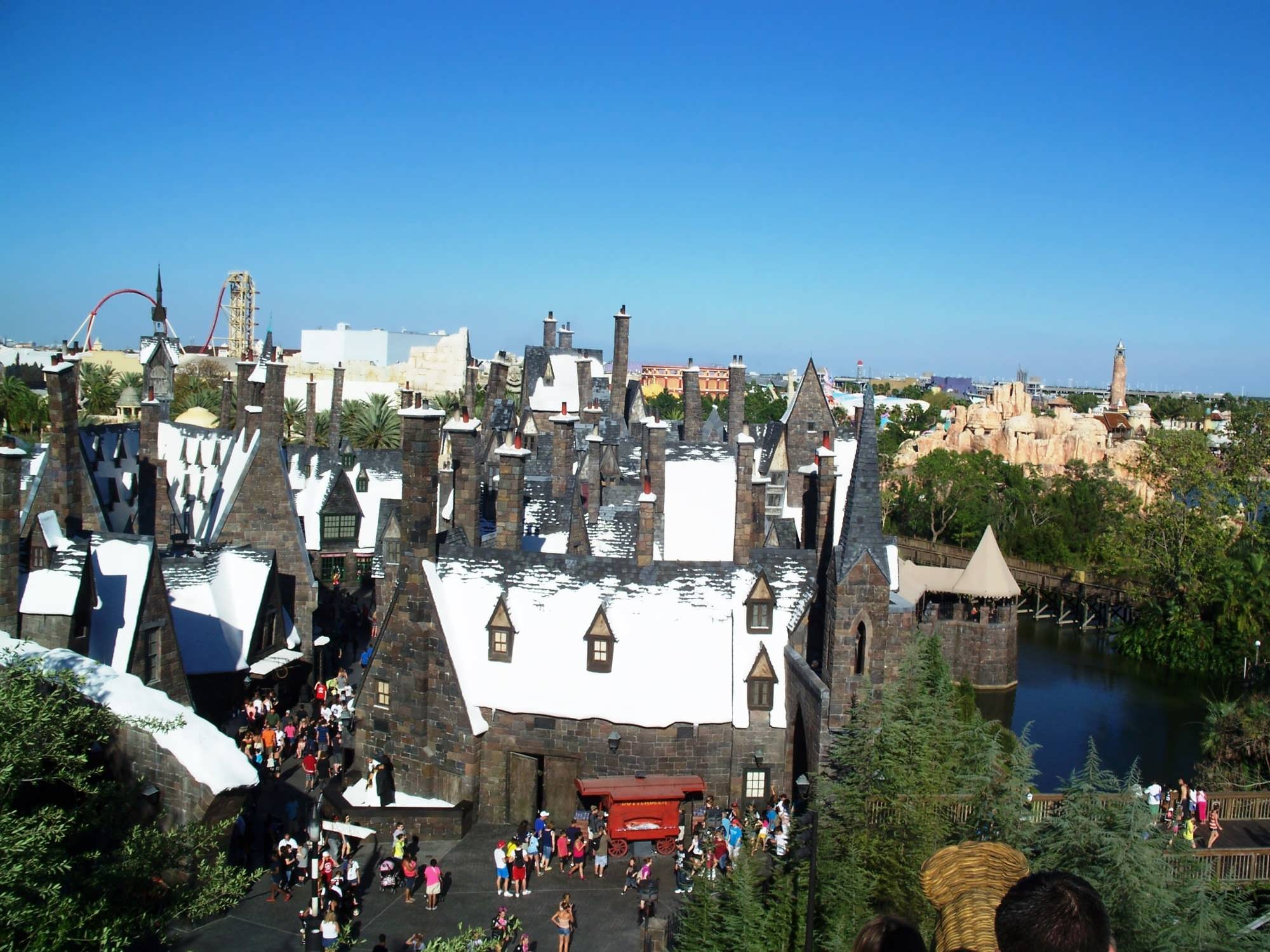 These are always breathtaking photos, and again, unable to be captured anywhere else in the park.
#6 – Marvel Super Hero Island lagoon area
I couldn't end this list without mentioning an often overlooked photo spot. To find this one, follow the railing to the lagoon's edge inside Marvel Super Hero Island (just behind the Spider-Man meet 'n greet). Here you will be able to capture amazing photos of all the attractions across the lagoon from this spot, including WWoHP, Lost Continent, and Seuss Landing. But more importantly, this is the single spot spot for capturing the beautiful and ferocious Incredible Hulk coaster
What are your favorite spots for photos at Universal Orlando? Share 'em below.
Planning a vacation to Orlando?
Want to skip all the work and just price out a vacation to Universal Orlando? We'll find the best deals for you – for free (seriously.) Learn more, or check out some of the current deals: