Universal Orlando Resort has been on a roll for the past five years, adding new rides, restaurants, and hotels at an unprecedentedly fast clip (that's what investing some $500 million a year does for you). And while previous summers have seen some rather major additions – 2014's The Wizarding World of Harry Potter – Diagon Alley and Cabana Bay Beach Resort are a pretty stunning combination – nothing can quite best a brand-new park.
Volcano Bay, which opens on Thursday, May 25, has been billed as a next-generation water park (or "water theme park," if you prefer Universal's marketing speak), and it's certainly easy to see how it can live up to the title: a healthy collection of attractions, personal amenities, and forward-thinking (such as having eateries and bars spread all throughout the park instead of being congested all at the front) will greet guests in just a few months' time.
But while Universal has been rather upfront with all this exciting information, it's been rather coy – too coy, for most vacation planners' likes – about all the more boring intel, the kind that is dry and more logistical in nature but which can make or break a family's getaway. So we here at OI HQ have gathered up all the biggest remaining questions that you have out there – we know because we receive them literally every week – and have done our best to answer them as thoroughly as is possible with the currently available information.
1. How much do tickets cost to Volcano Bay?

Oh, well – you had to start with a tricky question, didn't you?
Previously, Universal only had two types of tickets it sold: single-park (you choose whether it's Universal Studios Florida or Islands of Adventure) or park-to-park (meaning both theme parks can be visited on the same day), with the number of days being variable. Now, however, with Volcano Bay's grand introduction, those categories have been obliterated and replaced with one-park and two-park options, with the latter possessing the ability to be either single-park or park-to-park. So, for example, a two-park, four-day, park-to-park ticket will allow you to visit both Islands of Adventure and Universal Studios Florida on the same day for four days.
Let's add on the next layer of complexity: the brand-new three-park variation will allow you to visit all three locations at Universal Orlando, whether that be single-park or with park-to-park access. The important note to make here is this is the only way you can currently gain entry to Volcano Bay. (No, a two-park ticket isn't valid for Volcano – we tried asking. And asking.)
In addition, Universal has made the decision – again, for the time being – to not allow you to gain entry to the water park just for one day; if you want to swim around Mt. Krakatau, then you'll have to buy at least a two-day pass. (Right now, a three-park, two-day, park-to-park ticket will run you $274.99. Adding on a third day is only $20.00 more.)
(Want even more info on Volcano Bay tickets? Check out our complete guide.)
2. Does my annual pass grant me entry into Volcano Bay?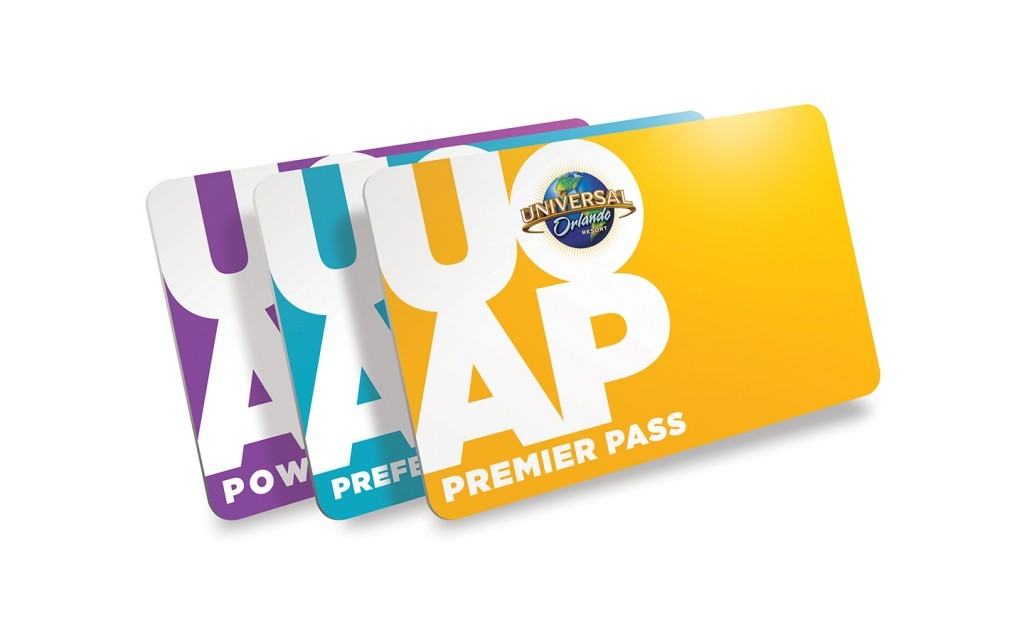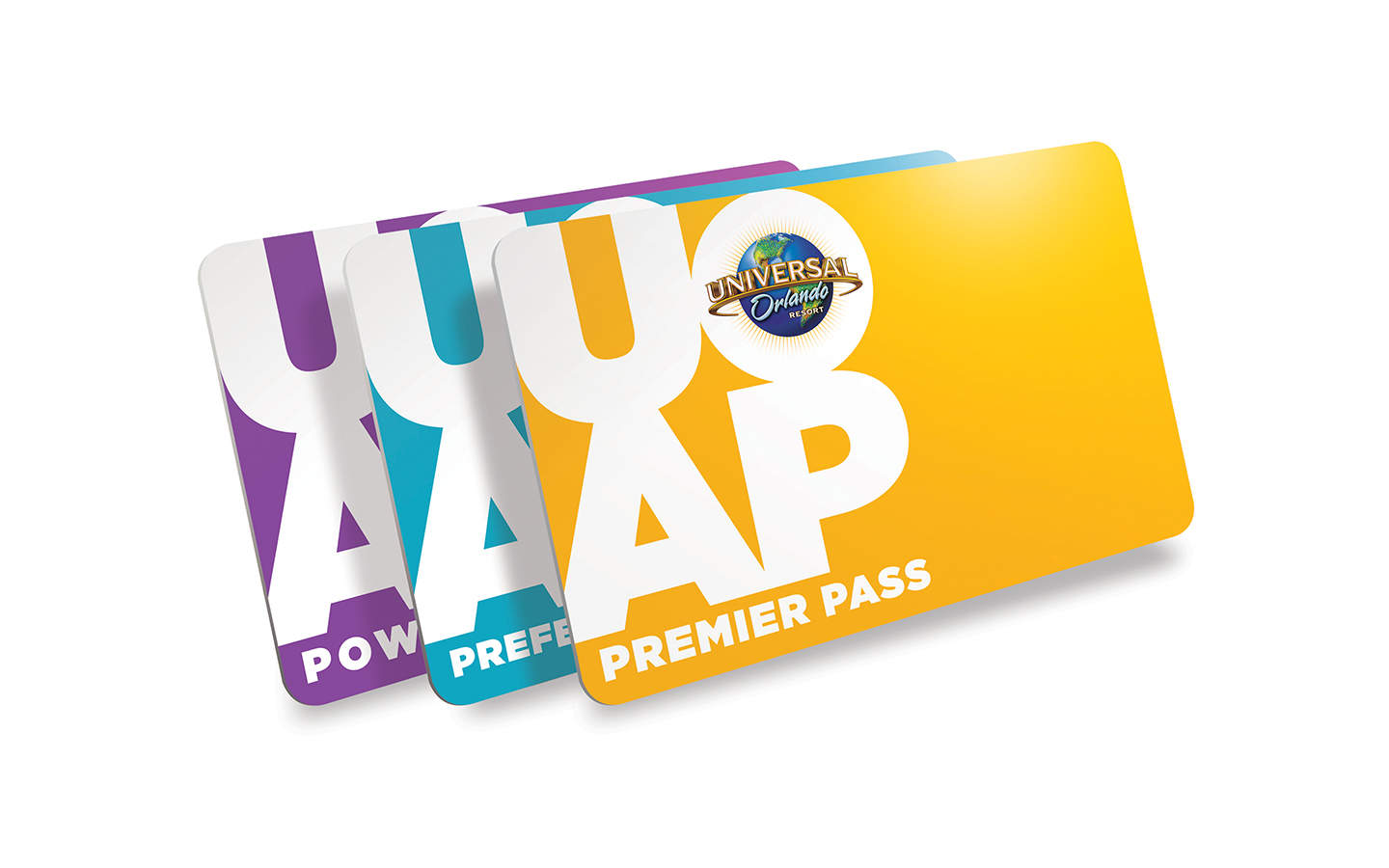 This one is far simpler to answer: we just don't know yet.
On Universal's main annual pass page, it's spelled out quite clearly that the four current tiers of annual passes are only valid for entry at the two pre-existent theme parks, and if you call in to Universal Orlando's customer service department, the answer you'll receive is a resolute "we don't know – call back in April." However, there has been some conflicting information on the main site as of late, with the blockout page making mention of Volcano Bay alongside Universal Studios Florida and Islands of Adventure, thereby implying that all current passholders would be eligible for admission. (Don't know what a blockout is? Put simply, the two lower annual pass levels contain certain dates throughout the year that won't allow you entry to the parks. A bummer, we know.) Don't worry – that page has since been amended to strike all mention of the water park.
Here's what we can definitively state at this moment: it is our educated guess that at least one or two of the annual pass varieties can be made to accommodate Volcano Bay admission – for an up-charge. And then, needless to say, all future pass sales will clearly state whether they're valid for volcanic fun or not.
3. Where do I park at Volcano Bay? How do I get there?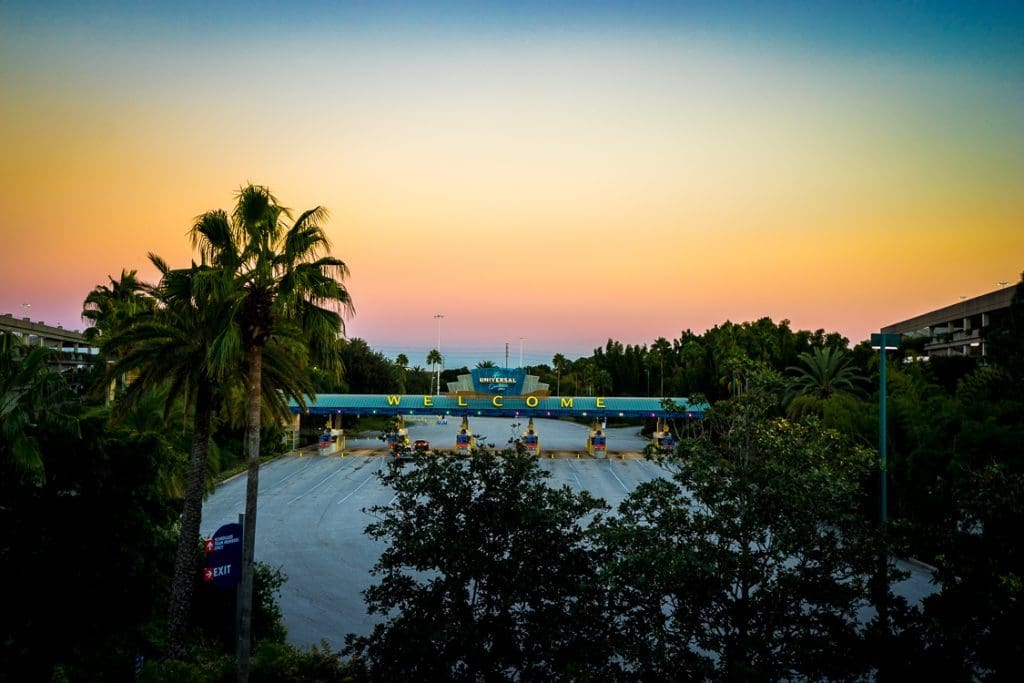 The main parking structure for Universal Orlando is attached to CityWalk, the resort's shopping/dinning/entertainment complex. We have no reason to believe this will change with Volcano Bay's addition.
If our hunch is accurate, then guests who want to take a plunge will need to head down to the bottom floor of one of the garages, where shuttles will be available to take patrons to the new water park.
Obviously, there are two resorts located next-door to the water theme park – Cabana Bay and the brand-new Sapphire Falls Resort – and, just as obviously, they have their own parking lots. Don't expect to pull a fast one and sneak in to either of these two hotels' garages, thereby sparing you the bus ride from CityWalk to Volcano Bay; it's our firm belief that Universal will be keeping an eagle eye out for such commuting offenders and will take all precautions necessary to prevent just such an occurrence from happening.
With that said, however, a big perk for staying at either of these venues – which are located farther from the two theme parks than most of the other hotels – will be on-foot access to Mt. Krakatau and all of its various aquatic lands (and, indeed, Cabana Bay's expansion will consist of two towers that overlook Volcano Bay, providing what will be some spectacular views – especially at night). You might want to consider taking advantage of these benefits, along with both of the resorts' many other amenities, as well.
4. What's going to be Volcano Bay's big attraction?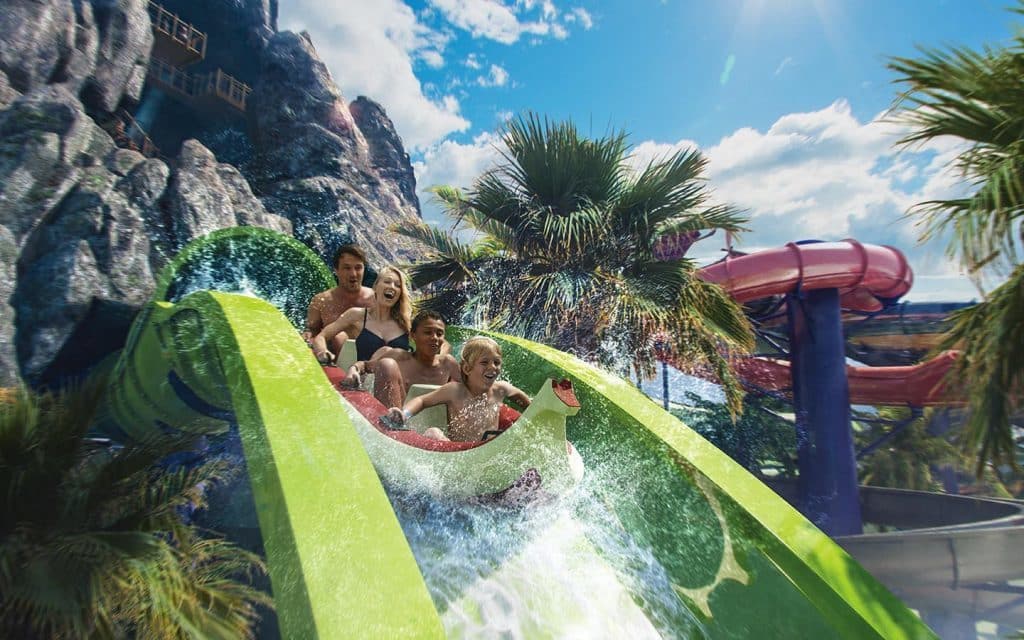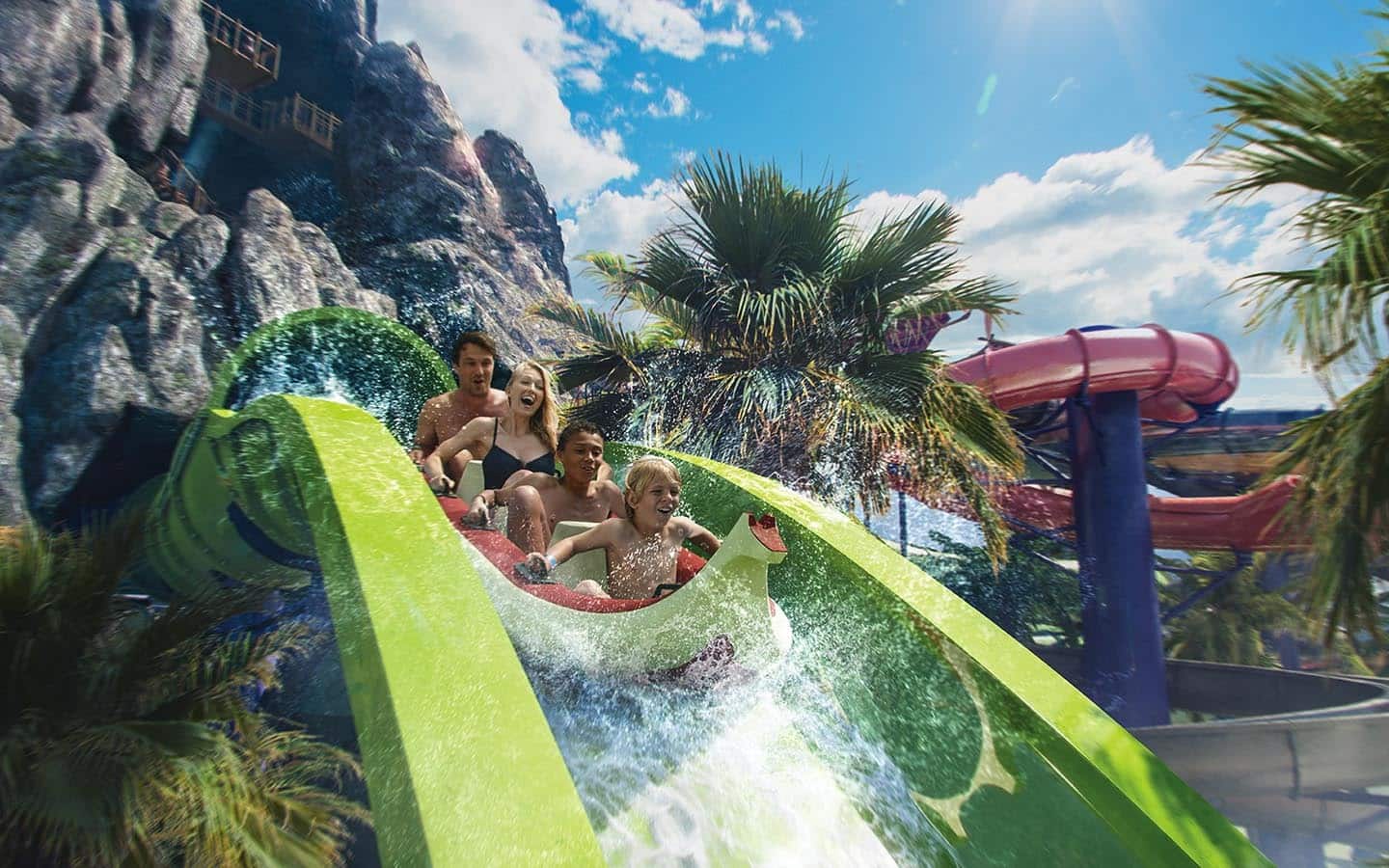 Volcano Bay, just like its theme-park brethren, will be divided up into different lands. Krakatau (the area around the volcano itself) will consist of "pulse-pounding" thrill attractions; Wave Village will be for relaxing on the beach or swimming in a pool; River Village is the kiddie area; and, finally, Rainforest Village will feature even more for thrill-seekers.
Each section will, of course, have its big-name or fan-favorite ride, but our early guess is that The Attraction to Rule Them All will have to be the Krakatau Aqua Coaster. Using the same technology as Revenge of the Mummy to propel the (water) ride vehicle to top speeds – even going up hills – the ride will also slow down for some parts inside of the titular volcano itself, which will house some traditional dark-ride elements. Expect the (virtual) wait for this one to be lengthy all throughout the day – and night.
5. What's the biggest thing I should know about Volcano Bay before I go?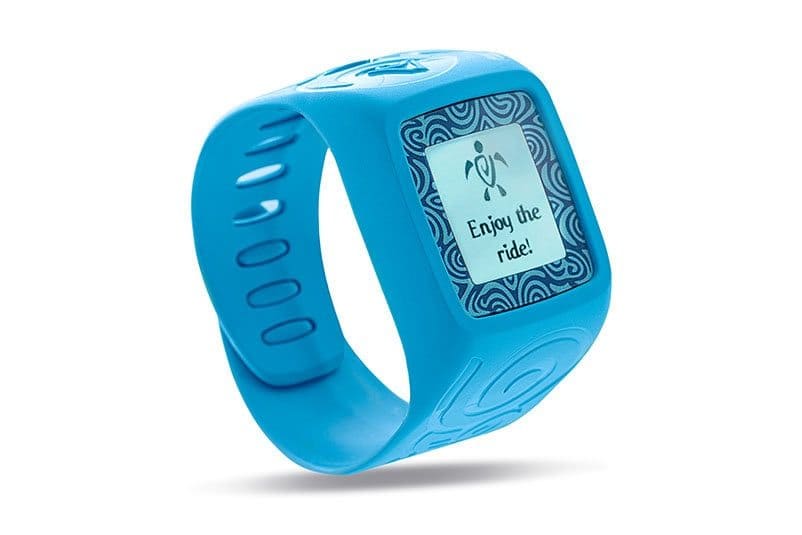 Well, there are two things you should actually be aware of.
Firstly, for all those visitors who have access to Early Park Admission – on-site hotel guests, certain annual passholders, vacation package holders, etc. – they will be able to head into Volcano Bay an hour before park opening along with The Wizarding Worlds of Harry Potter. Be sure to take advantage of this to get a ride (or two) in on the Krakatau Aqua Coaster – or to just enjoy the two lazy rivers before they get too congested. (We have a complete guide to EPA, as well, if you'd like even more, in-depth information.)
And then, secondly, it's vital to understand just how fundamentally the entire park will revolve around the TapuTapu bracelet, which guests will acquire once they walk in through the front gate. This magical little bracelet (not to be confused with Disney's MagicBands, of course) will allow you to access each attraction's Virtual Line – just tell it which ride you're interested in going on next, and then it'll give you a return time, which will enable you to enjoy all the rest of Volcano Bay instead of waiting in a hot, boring queue.
Being intimately familiar with TapuTapu will maximize your and your family's enjoyment of the newest addition to Universal Orlando.
Have any further questions? List them in the comments section, and we'll do our best to answer them for you. Even better, you can pick all your fellow vacation-planners' minds in our Facebook group.