It's easy to see that the Wizarding World of Harry Potter is the hottest thing at Universal right now. And during our recent family trip, we did indeed have a blast inside Harry's world, with unanimous family agreement — a rare thing for most of us — that Forbidden Journey is the coolest ride ever! But when it came time for souvenir shopping, my kiddos just weren't that interested in all the Potter stuff, even the wands! As my children were managing their own spending money, I think choosing non-HP souvenirs stretched their spending ability and allowed them to make choices more personal and suitable to each child's age and interests.
If you are planning your first trip to Universal, definitely check out OI's guide to Wizarding World of Harry Potter merchandise. But don't forget that there is a huge selection of fun items for kids throughout both Universal parks, not just in the Wizarding World. Here's a look at our family's favorite Universal souvenirs, without a single wand in the list!
Despicable Me Minions
For the younger crowd, the Minions were a must! We came home with a stuffed Minion, a "Mommy's Little Minion" t-shirt, and a Minion cup. The playfulness of the Minions certainly appealed to my five year old more than the Wizarding World (remember that there is only one WWoHP ride that youngsters can enjoy — Flight of the Hippogriff), so bringing home a Minion souvenir just made more sense to my little ones, who absolutely loved Despicable Me: Minion Mayhem.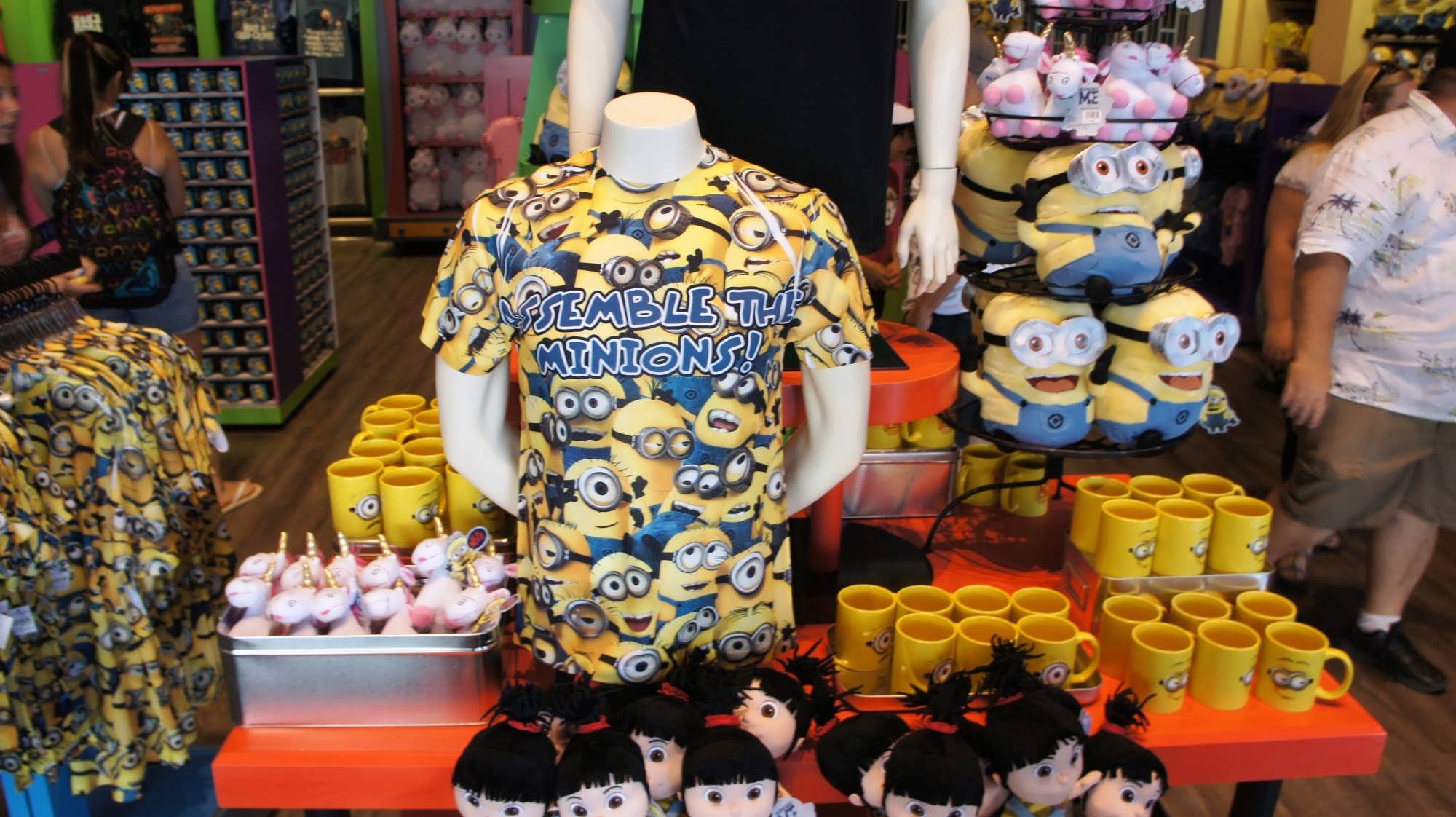 Princess Fiona
For the little princess in our family, none of the Universal merchandise was terribly interesting to her until she caught sight of Princess Fiona doll near Shrek 4D. It really is an adorable doll, and she is thrilled with her purchase.
Men in Black: Alien Attack
MIB: Alien Attack was an absolute favorite for my children, who loved the challenge to earn points shooting those aliens (to learn how to max out at 999,999 points, click here). So I wasn't too surprised that we came home with a stuffed Frank the Pug. Actually, I'm surprised we didn't come home with more MIB items. Don't worry if your kids haven't seen the MIB movies and don't know what it's all about. A few times through shooting those aliens, and they'll be ready to sign on as an agent.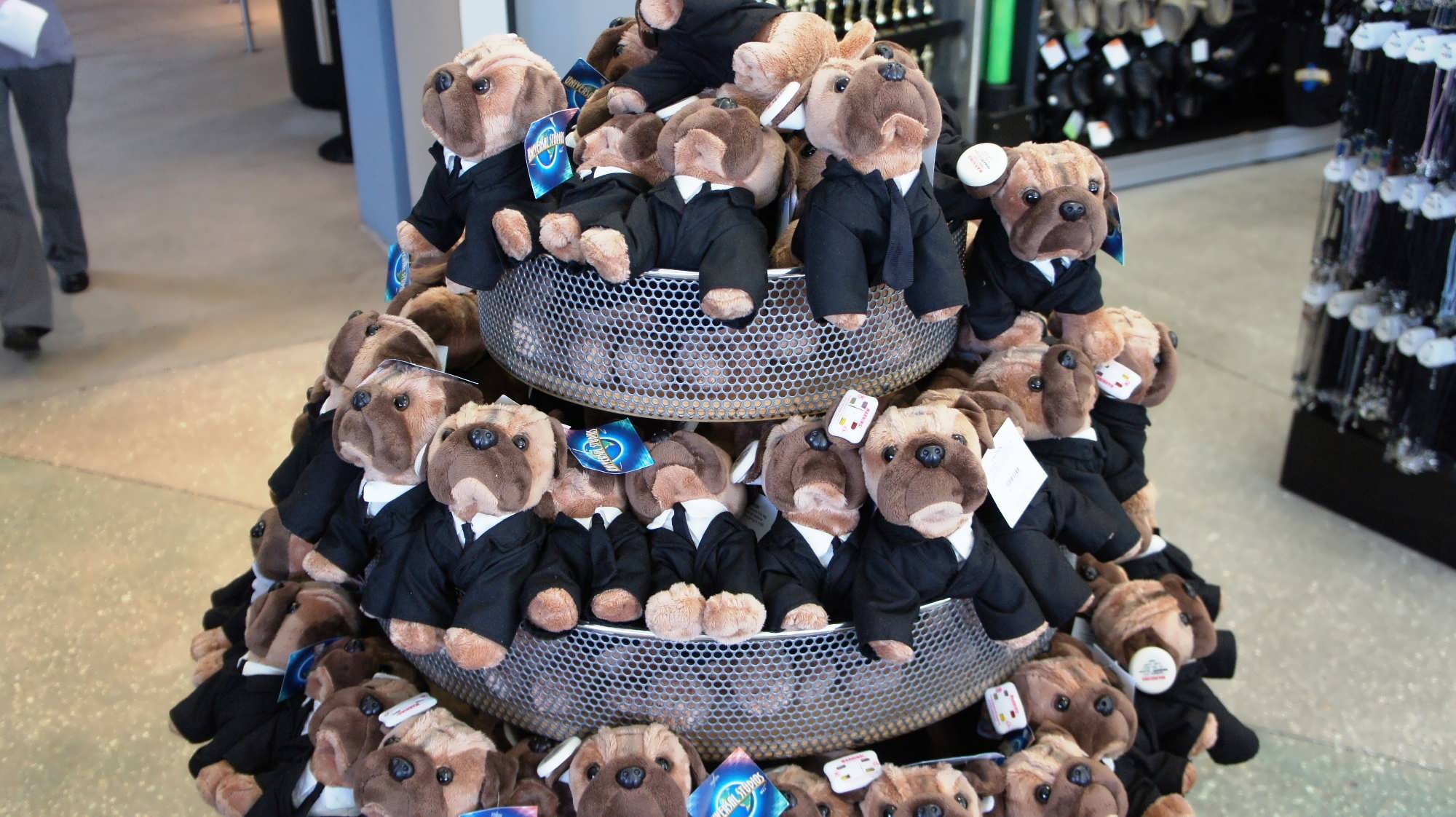 <script async src="//pagead2.googlesyndication.com/pagead/js/adsbygoogle.js"></script>
Jewel of the Mummy
My older teen daughter was convinced that there wouldn't really be anything she was interested in, but in the end, what girl doesn't like jewelry? So she left Universal with a pair of snake earrings from the Revenge of the Mummy gift shop. She also chose a mug, and her younger sister chose a Thing 2 cup.
Marvel Superheroes
The Marvel Superheroes merchandise was a big hit with my kids. My teenage son (teen boys have got to be one of the hardest groups to shop for!) had a lot of fun in the comic book shop, and came home with a comic book and a Spider-Man t-shirt. Keeping with the Super Hero fun, his younger brother chose a Thor watch and has worn it every day since. And not to be left out, brother number three chose a Marvel Super Heroes Tervis Tumbler, which has turned out to be a souvenir that is used almost every day.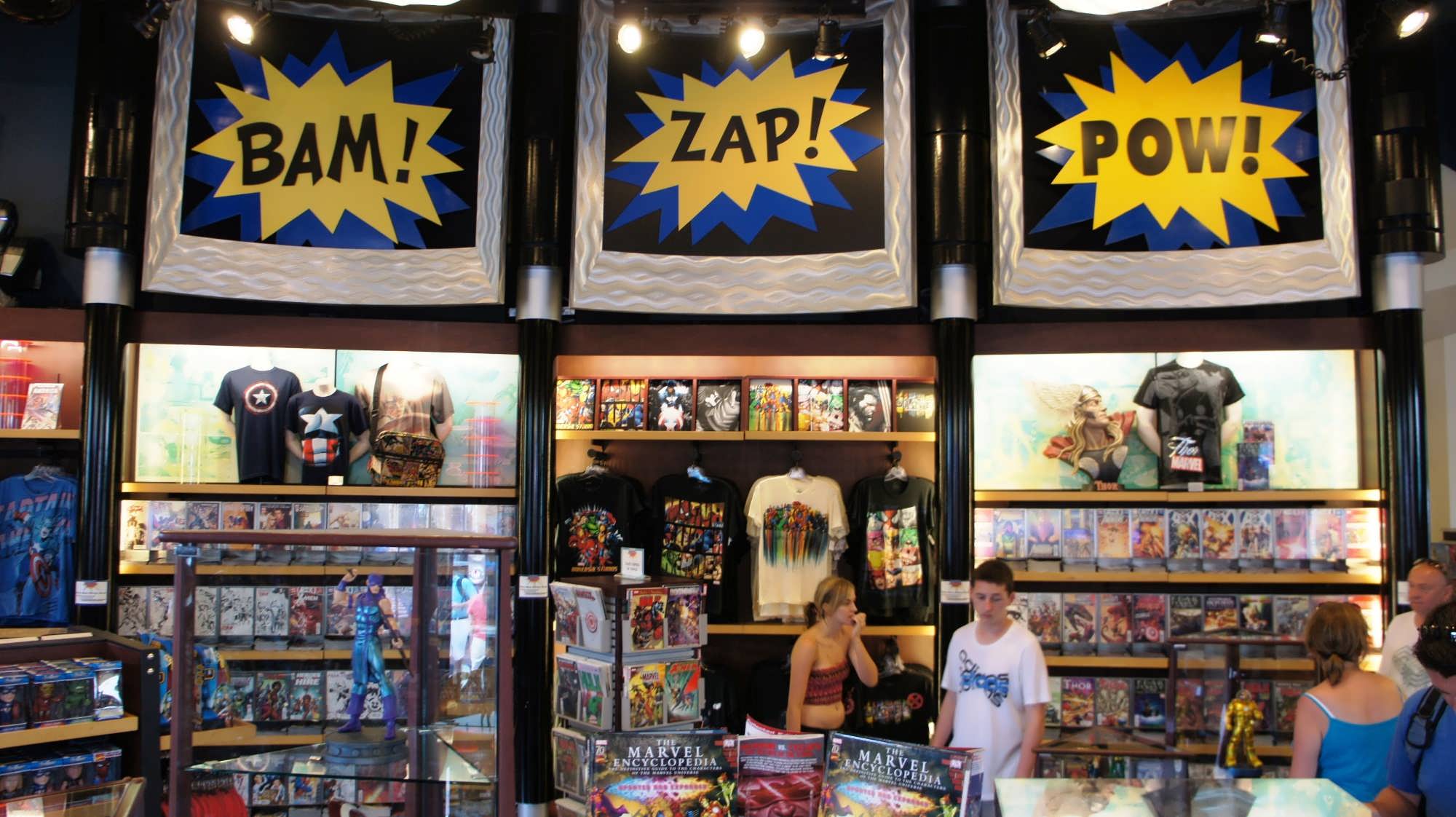 Even more
In addition to the choices my kids made, here are some additional items that I noticed might be fun kids' souvenirs beyond the Potter wands:
Plush toys: the Despicable Me unicorn is adorable for little girls, but even Spider-Man and the Shrek characters looked pretty darn cute as plush toys.
T-shirts: An adorable way to dress your little minions, in Minion t-shirts, or the fluffy unicorn shirts for girls. Of course, there's a t-shirt for everything in Universal, so you've got a lot of choices here.
Toys: Marvel Super Hero Island, Jurassic Park, and MIB Alien Attack offer lots of fun toy items. Despicable Me, Shrek, and Dr. Seuss items also provide lots of fun ideas for the kids.
For the older kids: Take a look at the items in IOA's Lost Continent. While I thought my teen daughter might be interested in the jewelry and handbags, she had just as much fun looking at the coats of arms and and the collection of swords and daggers! They even sell gold plated chain mail for $475.
Really, the souvenir choices at Universal are wide enough to appeal to a variety of kids and their interests. And if you forget to grab something while you're there, or if you want to make a fun "family vacation announcement" pack, remember that Universal's sells much of its merchandise online.
Have your own favorite souvenir that's not Harry Potter-related? Share it below.
Planning a vacation to Orlando?
Want to skip all the work and just price out a vacation to Universal Orlando? We'll find the best deals for you – for free (seriously.) Learn more, or check out some of the current deals: