Are you a "Theme Park Person"? Since you're reading this article on the Orlando Informer website I am going to assume that you probably are. But what is the definition of a theme park person, really?
Well, that's what we're going to explore today…  Why do some people love theme parks and maintain annual passes to every property in Orlando with at least one ride on premises, while other folks detest theme parks and wouldn't vacation there even if they won an all-inclusive stay?
These people don't seem to quite "get it" and if you actually see them in a park it's probably due mostly in part to the repeated urging of a theme park loving family member, friend, or loved one.  You can identify these folks fairly easily as they often look bored, annoyed, confused, or any combination thereof.
In fact, on our last trip to Islands of Adventure while crossing over from Toon Lagoon into Marvel Super Hero Island, we actually overheard a gentleman loudly exclaim to his family, "this is the most superficial and lame vacation we've ever been on!"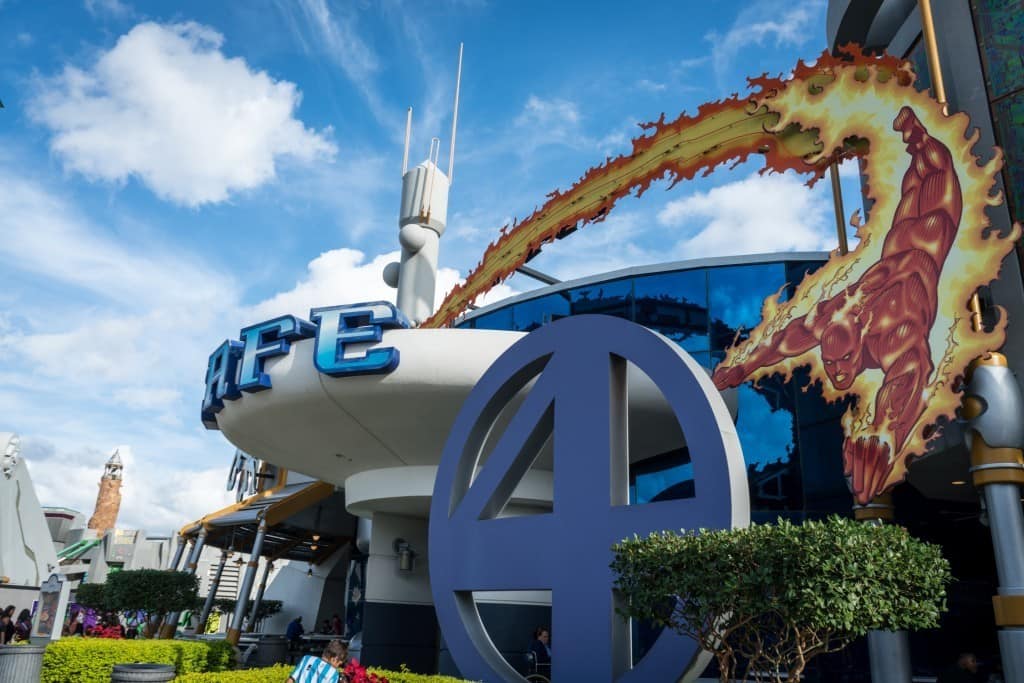 So superficial…
That, ladies and gentlemen, is not a theme park person.  And his comment actually made me laugh out loud as I looked up at the giant 20 foot tall characters of Magneto and Iceman, and had just moments prior taken a picture of what will soon to be home to the world's largest ape.
Sir, that's exactly the point of a theme park vacation.  What you see as superficial, many of us see as make-believe, wonder, and imagination.  A chance to stroll through the halls of Hogwarts Castle, to awkwardly dance with a Minion, to dine in a cave, to wave a wand at a window and watch magic happen…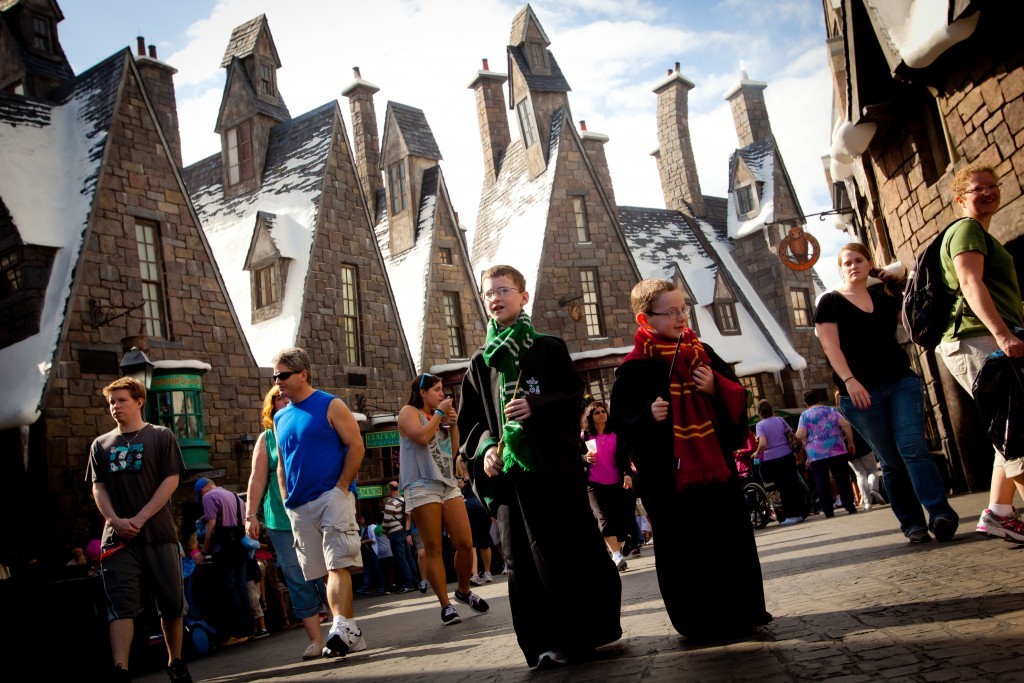 Real Magic
Feeling the freedom to act like a kid again is always worth the price of admission.  As my wife loves to point out, I often act like I'm 4 years old.  I take that as a compliment.  Now, while I don't particularly care where exactly I am while acting immature, some people do (at least when they're sober).
Subsequently, I believe that the greatest appeal of a theme park vacation is that it offers the great majority of folks out there a "safe place" to be a kid again and escape the pressure of conforming to society's expectations of "adult behavior."
So go ahead and take a selfie swigging a Butterbeer for breakfast while you pretend Bruce the giant Great White Shark is biting you even harder than you're biting the turkey leg in your hand. I won't judge.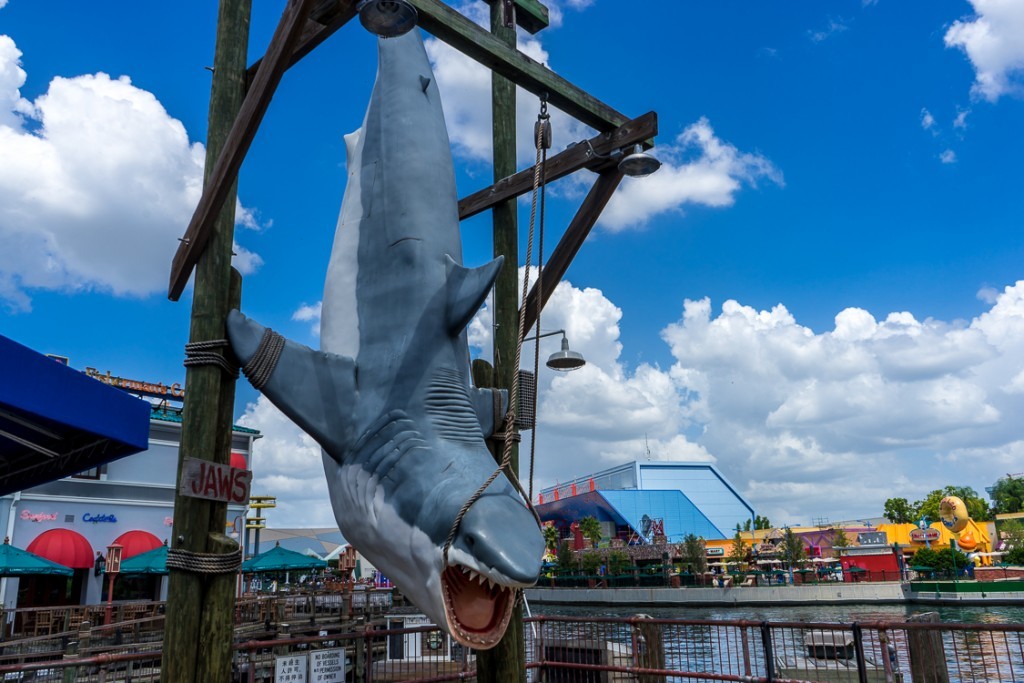 Insert You Here
Okay, without further ado here are the Top 5 Signs that You're a Theme Park Person. Welcome to the club. Now go forth and convert others to our cause. (Hint: Use your words. Do not put them under the Imperius Curse, unless of course you are a Death Eater. In which case, carry on with your bad self.)
1.  You get excited when you see the Universal billboards helpfully posted on I-4, 192, and Osceola Parkway, such as Courage is Universal.
Of course, if you are foolish enough to drive on I-4 (which you may or may not know was the original "Fury Road" upon which George Miller based the latest Mad Max film) you will get a good, long look at each of these signs as you drive along at roughly the same speed as an injured Triceratops.
Keep your eyes peeled as you crawl along this highway as you may also witness unadvertised, free attractions such as (and I could not make this up if I tried) a pickup truck in the next lane over that for the most part resembled a perfectly normal pickup truck except for the fact that it was completely missing both driver and passenger doors.
And I'm fairly certain neither of the occupants were wearing any extra foolish safety equipment such as, you know, seatbelts…
2. You have a unique walking speed, what I like to refer to as the "theme park hustle," when you approach the front gate, spot a character interaction, and most especially while headed in the direction of your favorite ride.
This speed will often elicit shouts of "slow down" from your better half due to weaker-willed walkers being unable to keep up, such as small children and the elderly. Seriously? That's why they invented strollers, electric wheelchairs, and my wife's shoulders. Let's get a move on, already!
3. At all times while inside the parks, you are wearing some article of clothing, hat, backpack, or other accouterments displaying your theme park pride.
These could consist of items you purchased as souvenirs while in the parks on this particular visit, but bonus points for any of you (who, like me) bring specific clothing to wear while in the parks.  Theme park people swag it up for all the world to see!  Keep rocking those Prefect Badge Pins, Hogwarts House Color attire, super-hero jerseys, Minion hats and glasses, and Jurassic Park shirts.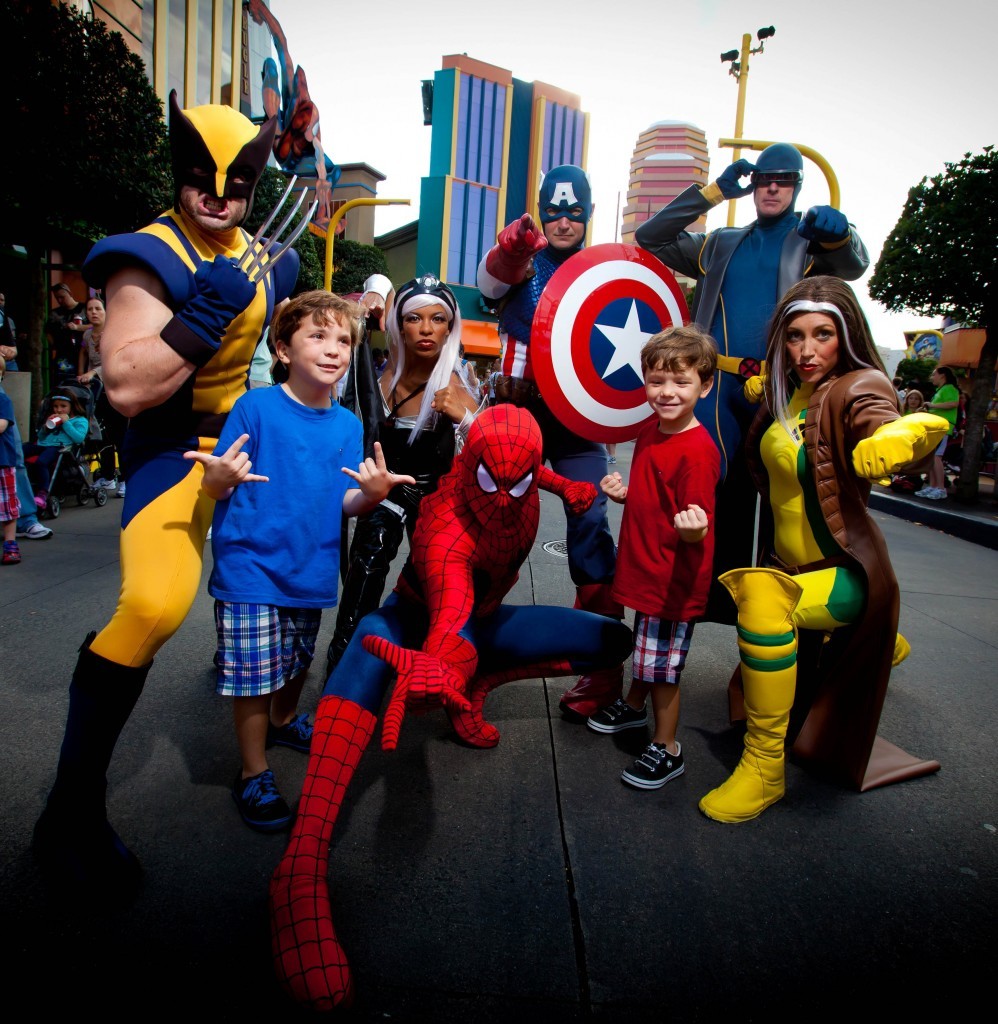 Theme Park People!
You can often recognize non-theme park persons by the fact they are often wearing the competition's merchandise.  Please do not mix your parks.  Wearing a Mickey Mouse T-shirt to Universal Studios Florida, or a Universal Studios Poncho at EPCOT is a fashion faux pas equal to wearing white after Labor Day, black shoes with a brown belt, and something called "pants" in Florida.
4. You have a favorite theme park restaurant, favorite food stand, or specific snack that you must enjoy on every visit.
I love my home but there is no counter within its walls that will serve me Butterbeer ice cream (and even if it did I would somehow always be in line behind my wife), my local coffee shop does not serve pink iced donuts the size of manhole covers like Lard Lad, and while we have plenty of chocolate and frogs in South Florida but they don't exactly go together like they do in the Wizarding World.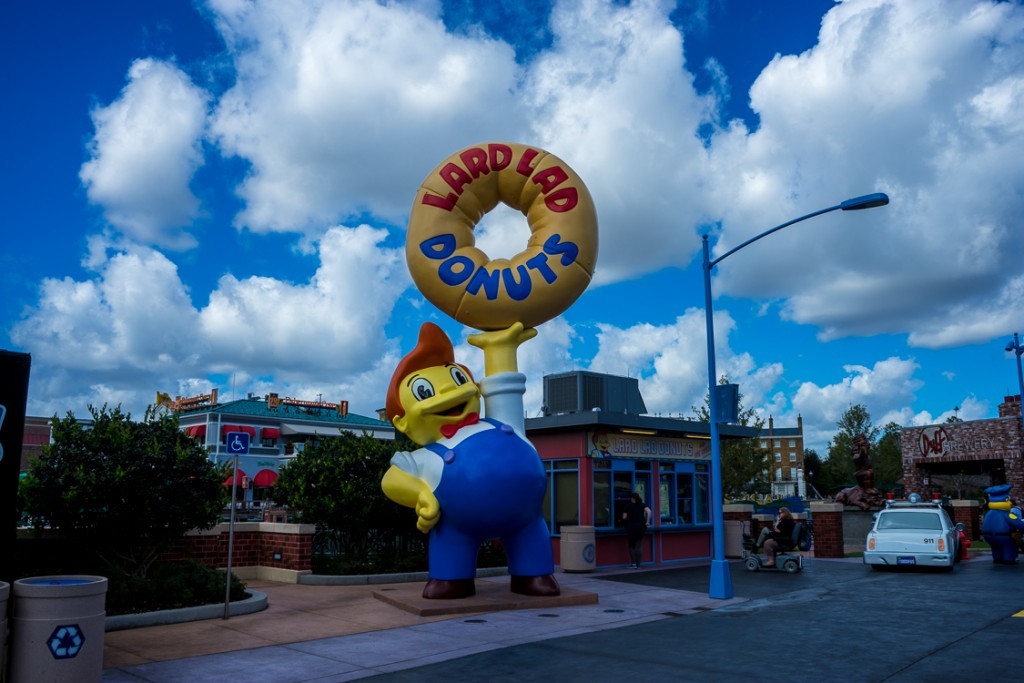 Mmmm.. donuts.
You can always identify a fellow them park person because when you start describing how good that restaurant, stand, or snack is they get that same look in their eye.  It's like our secret handshake.
5. The only map you carry around a theme park tells the world you solemnly swear you are up to no good.
Map?  Paper guide book?  Amateurs!  Real theme park people sniff at such foolishness.  We have been to our beloved theme parks hundreds of times and know every nook and cranny, every shortcut between lands, every secret photo spot, Easter eggs aplenty, and the location of every ride and shop and show thanks to Orlando Informer.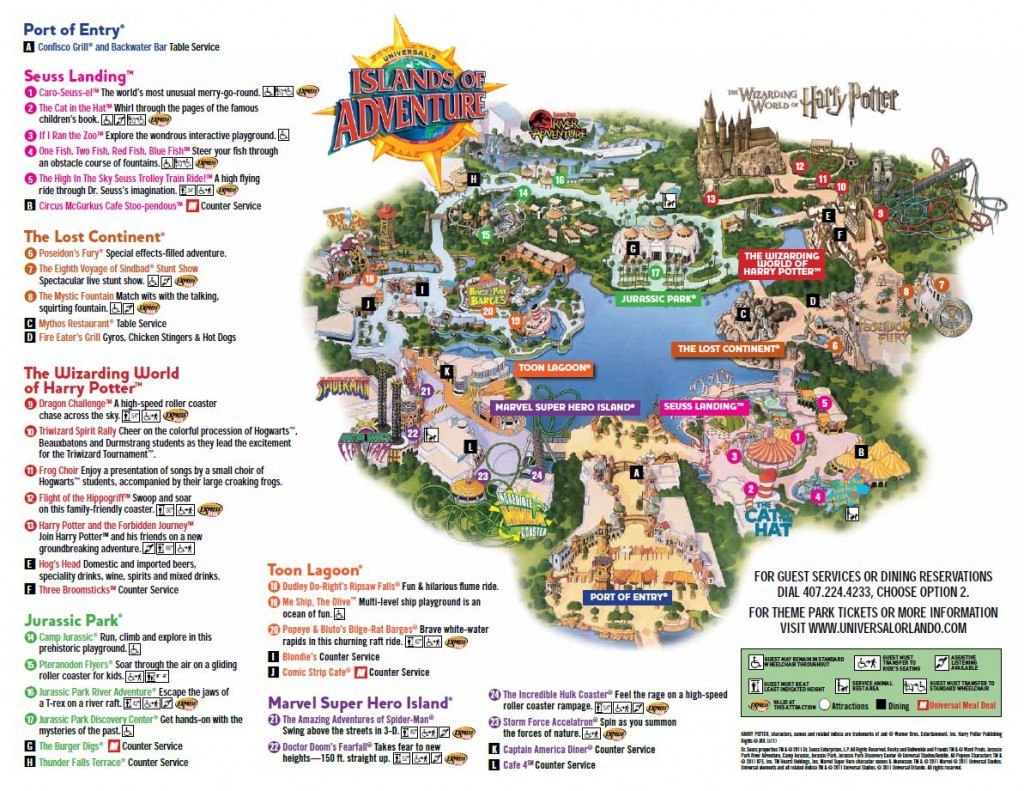 Overrated
Me: "What?  No, honey… (condescending tone) This bridge is the shortcut from Jurassic Park to Toon Lagoon…  Uh.  Wait, why are we back in The Lost Continent?"
Wife: Gives me the same look she would a 4-year old child.
Me: "Crap."
Feel free to add some more signs in the comments below, or tell us what exactly makes YOU a theme park person (or not!)
And even if you're not a "theme park person" just yet, the experts at Orlando Informer Travel are always ready to help convert you. They'll help you book and plan your Universal vacation at no additional cost to you. (Seriously!) We also have over 200 free pages of training to help you continue your theme park training.