One of the most memorable experiences from visiting The Wizarding World of Harry Potter is the soundtrack that acts as your backdrop as you venture into these mystical lands. Whether walking through the alleyways of Diagon Alley at Universal Studios Florida or the streets of Hogsmeade at Islands of Adventure, the soundtrack from the Harry Potter films surely bring the Wizarding World to life. Because let's face it – when people talk about Harry Potter, one thing that never seems to come up is the music, even though they should; these tracks provide for a truly immersive experience when you're walking around The Wizarding World.
Every corner at Hogsmeade and Diagon Alley is filled with the wondrous score from all of the Harry Potter films, but which ones really stand out? Let's break down some of the most "ear-catching" tunes found within the Wizarding World. The next time you're in one of these incredible areas, be sure to take a few seconds to just listen to the music, because it truly does make the experience that much more memorable.
5. Potter Waltz – Harry Potter and the Goblet of Fire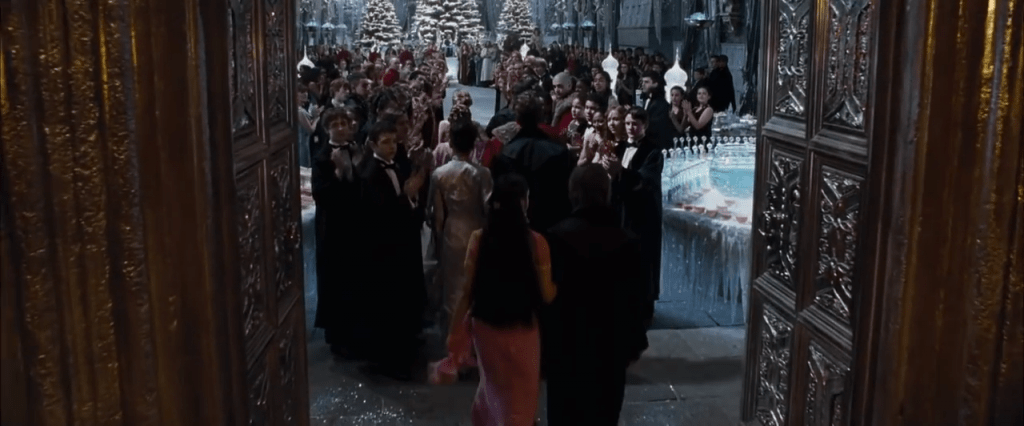 This tune surely makes you want to break out your dancing footwear. This iconic song is featured on the Harry Potter and the Goblet of Fire soundtrack and is scored by composer Patrick Doyle. The tune is featured in the scene where the Triwizard Champions dance with their partners in a lavish Yule Ball. It can be heard in various locations in Hogsmeade at Islands of Adventure, including the Dragon Challenge queue (an attraction which takes its very premise from the same movie). The Yule Ball is also probably the most memorable of the winter-themed scenes in the Harry Potter film series, including the scene where Filch is dancing with his cat, Mrs. Norris. Another notable duo dancing is of course, Albus Dumbledore & Minerva McGonagall.
4. Fireworks – Harry Potter and the Order of the Phoenix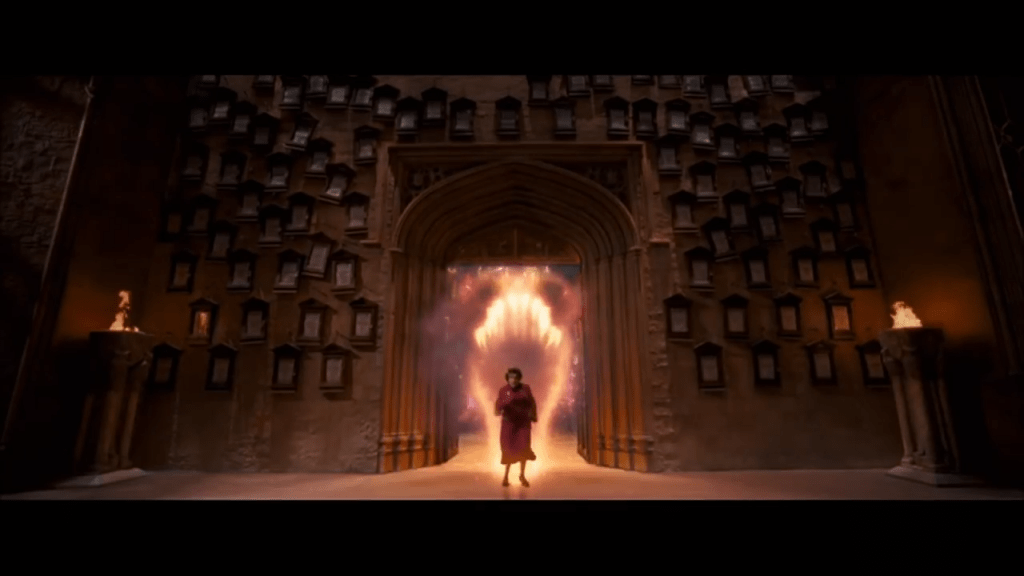 If Fred and George Weasley had a theme song, this would be it. Composed by Nicholas Hooper, this catchy and upbeat tune is featured in the Harry Potter and the Order of the Phoenix scene where they surprise the Great Hall with a festive show of fireworks and typical Weasley craziness, teaching a lesson to Professor Umbridge in the process.
This song can be found in a variety of areas within Diagon Alley, including The Leaky Cauldron, which has a little bit of a guitar flare to it. It can also be heard on the Hogwarts Express when you are traveling from Hogsmeade to London, when the Weasley twins make their appearance on their brooms in front of Hogwarts Castle.
3. Rita Skeeter – Harry Potter and the Goblet of Fire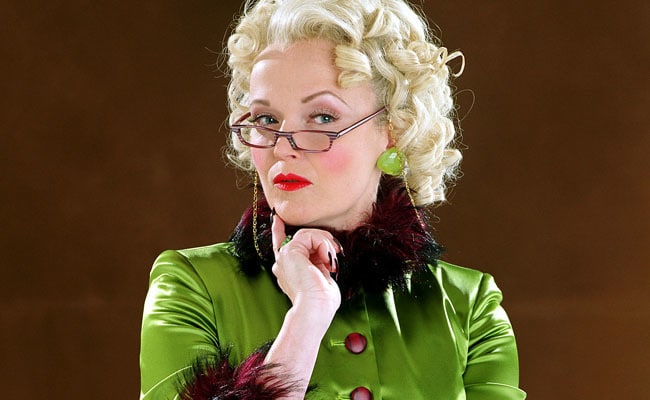 Ah, Rita Skeeter – everyone's favorite Daily Prophet reporter. The scene that probably jumps immediately to mind when hearing the infamous character's theme is when, in Harry Potter and the Goblet of Fire, Rita pulls Harry into a broom cupboard for an interview that turns out disastrously. This whimsical song fits in perfectly with the surrounding areas, almost creating an atmosphere of curiosity as you venture into the world of Diagon Alley.
You can hear this catchy tune walking around the London waterfront as well.
2. Professor Umbridge – Harry Potter and The Order of The Phoenix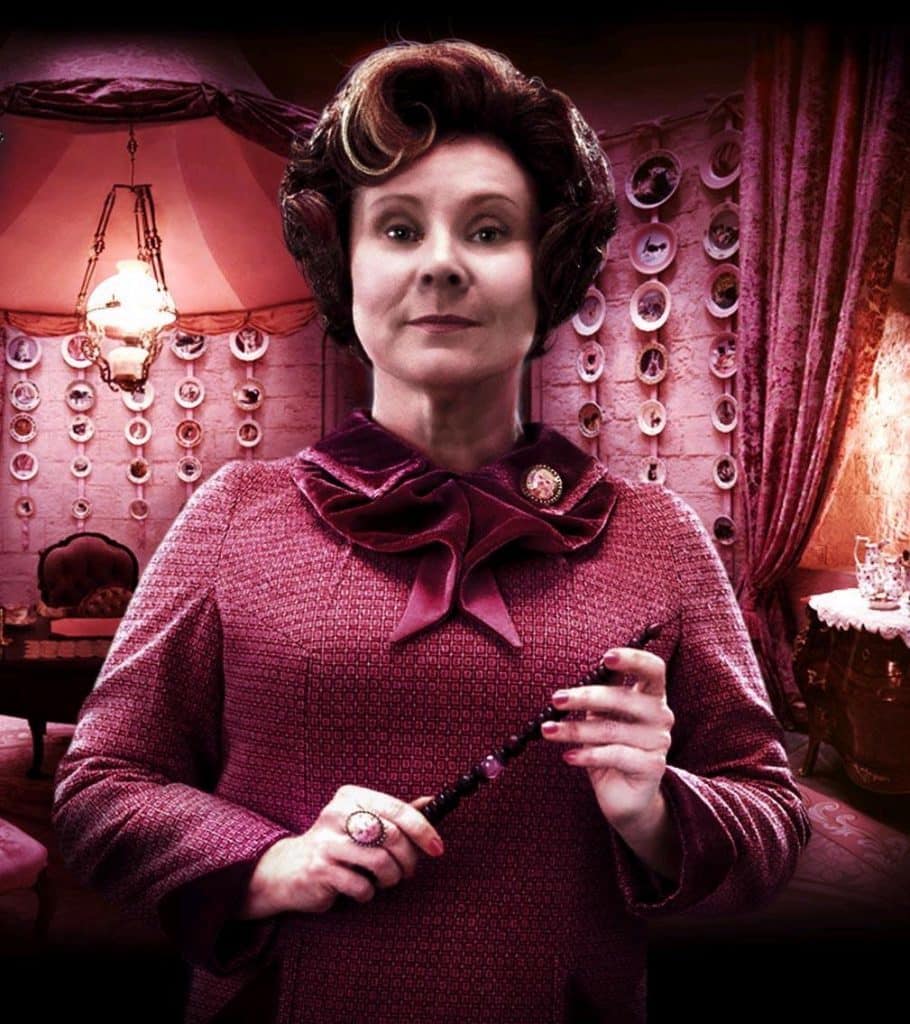 Professor Umbridge, everyone's favorite least-favorite character (next to He Who Shall Not Be Named, of course) had her own catchy theme in Harry Potter and the Order of the Phoenix. This song would surely spell trouble if it were played throughout Hogwarts Castle, just like it is in the movie when she makes her way around Hogwarts Castle enforcing her new rules and policies on the student body. It is a catchy piece of music that will most likely catch your ears before any other track played inside The Wizarding World. It can be found playing within Diagon Alley and The Leaky Cauldron. This song is played much more than any of the other song's within The Wizarding World, but not quite as much as our number one pick.
1. Hedwig's Theme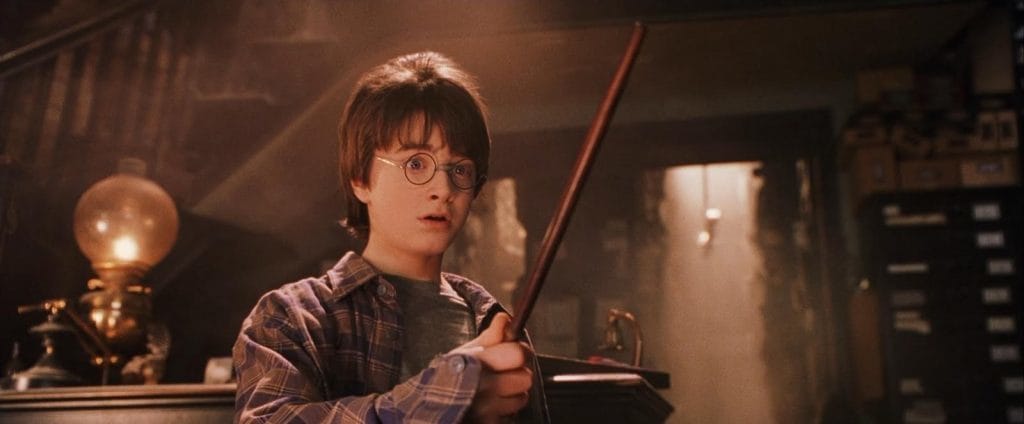 Talk about saving the best for last. You cannot walk into a Wizarding World section without this song from Harry Potter and the Sorcerer's Stone. This is the music that, when you hear it, you know you're in the land of the Boy Wizard. The minute you hear those first few notes by world-famous composer John Williams, it gives you instant goosebumps. There are literally too many sections to list where you can hear this iconic theme song being played within the Wizarding World, but know that you cannot miss it.
However, don't get this song mixed up with the "Epilogue – 19 Years Later" track from the Harry Potter and the Deathly Hallows, Part 2 soundtrack. That song has bits and pieces of "Hedwig's theme" in it, even though it was written by Alexandre Desplat instead of Williams. That track can be heard before boarding the Hogwarts Express in both Hogsmeade and London.
Another rendition of the "Hedwig's theme" is "Harry's Wondrous World," which is also from Sorcerer's Stone and also is composed by John Williams. This tune has a similar beginning to it as "Hedwig's Theme" but changes its mood about a minute or so into it. This is another song that can also be found within a variety of areas in the Wizarding World, including Diagon Alley, Hogsmeade, and London.
–
For the latest news, tips, and more at Universal Orlando, Disney World, and other Orlando attractions, be sure to follow Orlando Informer on Facebook, Twitter, and Instagram.