In a typical day working at Men in Black: Alien Attack, it was never out of reach for me to assume that I would come in contact with hundreds – if not thousands – of people at any given, random time. This is, also, where my love affair with hand sanitizer began… but that's a completely different article. Most of the time, interacting with guests was pleasant. Most of the time, it actually went far beyond pleasant and absolutely made my day to know that something small and simple and genuine that I had done had made a family's entire trip.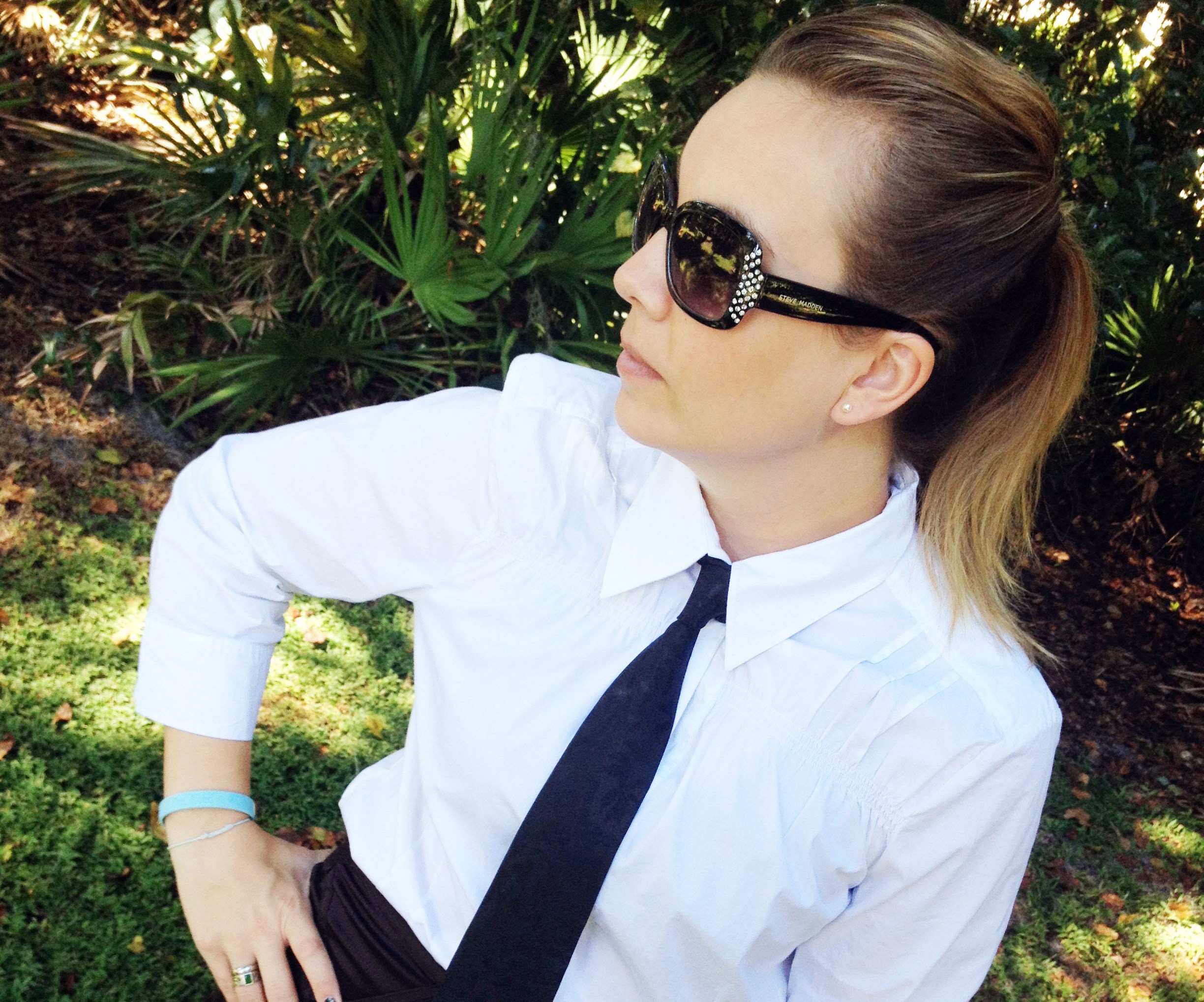 But there were, of course, the times that I could see a problem guest coming from halfway to Twister. They'd roll in quickly, like an afternoon Floridian thunderstorm: one second, it was sunny, and music was playing and birds were chirping; then the next second, it could only be described as a Dementor-like scenario. I'd try to pretend that I didn't see them coming – I would've hidden behind a vending machine, if I could've – but there was simply no stopping the Terrifying Tourist.
I'd like to tell you that I've seen it all, from smokers taking their cigarettes into dangerous territories, to adults attempting to deceive height restrictions for their children by any means possible, to those who think "single riders" means "no, we're a single family… so we'll all ride together!"
I've heard some crazy things, been asked unbelievable questions, been yelled and screamed at as if it's my fault that everyone decided to come to the park on Christmas Day. But even with all my own stories, I decided to ask my retired theme park buddies: what's the worst thing a tourist can do?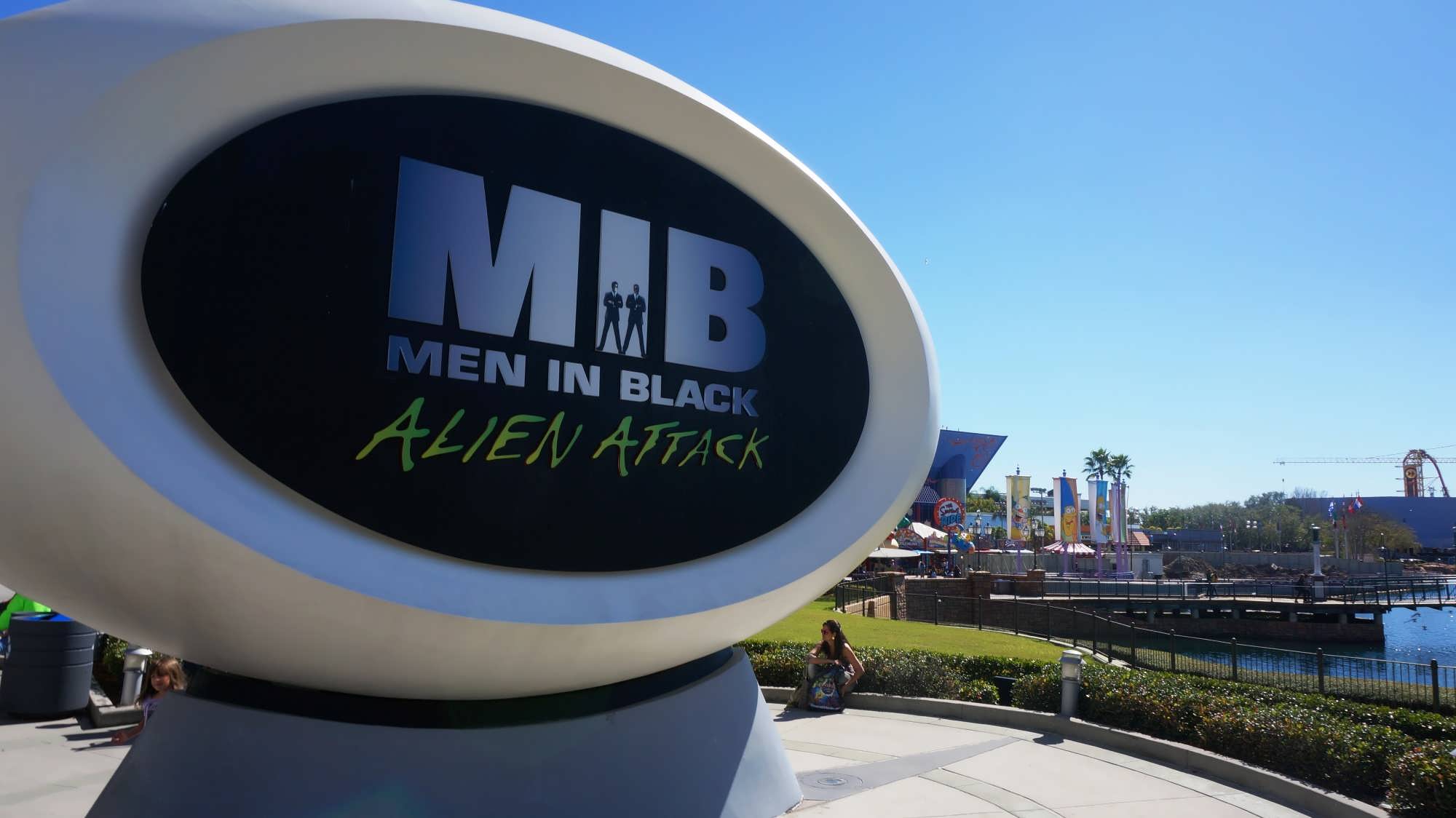 And here for you now, in no particular order, I narrowed down the most terrifying characteristics of our tourists – and how you can counteract these traits to make your vacation even better (okay, and to make our jobs a little easier, too!).
The tourist who yells
Guests may raise their voices sometimes for a valid reason, sometimes for reasons far beyond our control, sometimes for no reason at all other than you're tired and hungry and spending so much money, the kids are fighting, the lines are long, and it's hot here. It is so hot here! We get why your volume might need to be amplified – trust me, we do. Sometimes we all just need to be heard.
But, with front-line team members, yelling never works better than speaking to us like we're on the same side (and we are on the same side).
If you find yourself tempted to yell, take a giant, deep breath. Chances are we're within earshot of where you're standing and can hear you just fine. I assure you: those of us working in the theme parks really do want to assist you with whatever you need. Yelling might get you acknowledged faster, but just simply talking to us and being nice will get you a solution to your problem a heck of a lot faster.
The tourist who ruins the magic
Inevitably, there seems to always be a parent, older sibling, or grandmother who is delirious due to that whole heat thing, and after they take a photo of their adorable children with Mickey Mouse or SpongeBob, they'll proclaim, quite loudly, "Hey! Is it really hot in that costume?"
Congratulations. You've effectively become a Terrifying Tourist – ruiner of all magic, destroyer of all dreams.
To many of us, the "magic" goes far beyond dress-up and Halloween. We don't just work in theme parks for the paychecks – we work there because we actually believe in this magic. We've experienced it firsthand, and many of us have actually dreamed of working here – some have even traveled worldwide to do so.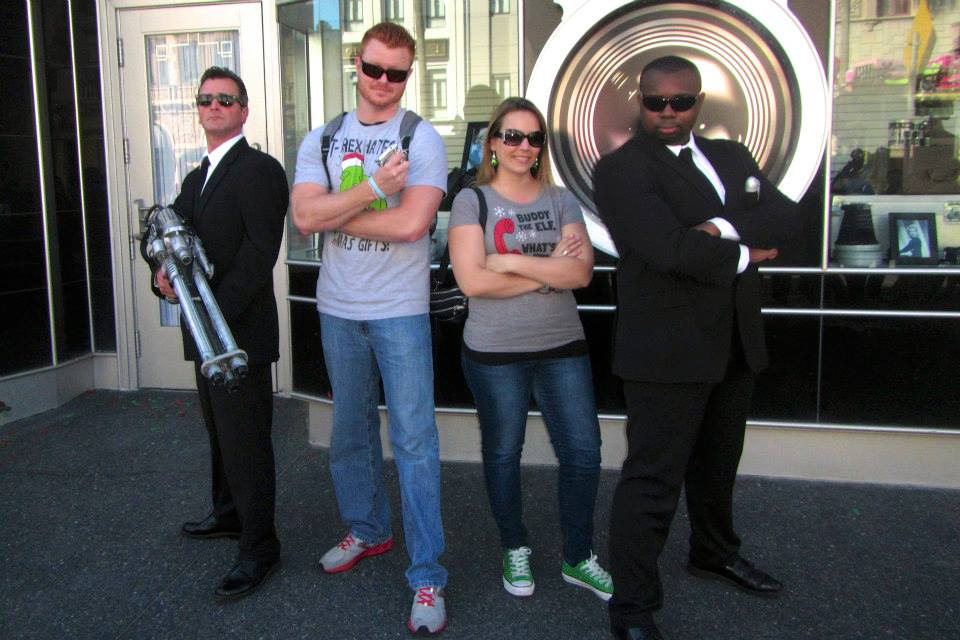 They're not costumes, it's not just a show or a spiel; it's a part of the experience, and, to us, that's very real. Please don't take that away from us and your fellow guests, and – really – don't take that away from your children or the children around you who still believe. Just go with it – believing in the magic never hurt anyone.
The tourist who cheats, cuts in line, and thinks he is above the rules
This one is a biggie! Smoking sections exist for a reason. Height restrictions exist for a reason. Lines, wait times, lockers for bags, lap bars/seat belts, "no, sir, you can't stand up on the in-motion ride" or swim while lightning dances all around us or "please don't feed the wildlife – the alligators are totally real" all also exist for a reason.
The rules weren't put into place to make your experience here in Orlando any less enjoyable, I promise you. They're essentially in place to make everyone happy, keep your family safe, and also protect the staff and equipment you're enjoying throughout your time here.
If you think a rule is being enforced that really is unjustified, please visit Guest Services. For the sanity of your family and those around you, don't take it upon yourself to rewrite the rule book all by yourself.
The unprepared tourist (or the inflexible tourist)
Things change, and Orlando is no different. Wait times fluctuate minute-to-minute, day-to-day, and season-to-season. Attractions and rides that go down for refurbs or just due to technical issues can happen at any time. Weather can roll in with no notice and change everything you thought you knew was true.
I also truly hate to break it to you, but you will never find a minion outside Cinderella's Castle, and SpongeBob will never, ever be seen anywhere close to Splash Mountain – no matter how hard you look, no matter who you ask. There's a way to prevent these disappointments, and it's called planning your trip.
Be prepared for everything and anything while on vacation. Have a plan, but know that that plan can – and probably will – change. Know where you're staying. Know the parks – and the main attractions at each park. Know what rides your children might not be able to ride due to height restrictions. Have a list of "must-dos" and bring some fun activities to keep the little ones occupied in the event of long lines and some personal downtime throughout the day.
The disrespectful tourist
These are some of the worst tourists, because no matter how hard you try to make something "right" or awesome, it's just never good enough.
I've been yelled at, cursed at, called all the names in the book, and I've seen situations that are, even, far worse. It's sad, really, because it never has to get to that point. Most theme park team members really do just want to help make things better, hear you out, and fix whatever they can to ensure that you have the best experience possible. It's tough to do that when you're attacking us, though. We're humans, too, and, more often than not, we're just the messenger, trying to do our jobs and provide for our families.
This goes back to the first type of Terrible Tourist – just be nice! We know that vacations can be stressful and challenging and pose a ton of unknowns, but being rude and essentially biting the hand that's trying to assist you isn't going to help you very much, either. Chances are we're not going to get the opportunity to show up at your office and make your day a living nightmare, so… just try not to do that to us. Then we'll get along famously, and it'll all be outta this world.
More terrifying tourists we need to mention
Keep an eye out for these bad habits: refusing to acknowledge the epic need for sunscreen and hydration in the form of H20 in the state of Florida, neglecting certain customs and traditions in this part of the world, and those who randomly stop in an extremely crowded park to just… stop (or stopping in a doorway, or in front of an important sign). Why are you just stopping? Theme parks are like real-world traffic scenarios, so put that blinker on and pull safely off to the side.
Looking back on my time at MIB, there were a lot of fond memories created. Our group of MIB agents certainly had it good, and it all started with the incredible guests we came across day in and day out. And though there were definitely days that challenged us, they only went to ultimately make us stronger.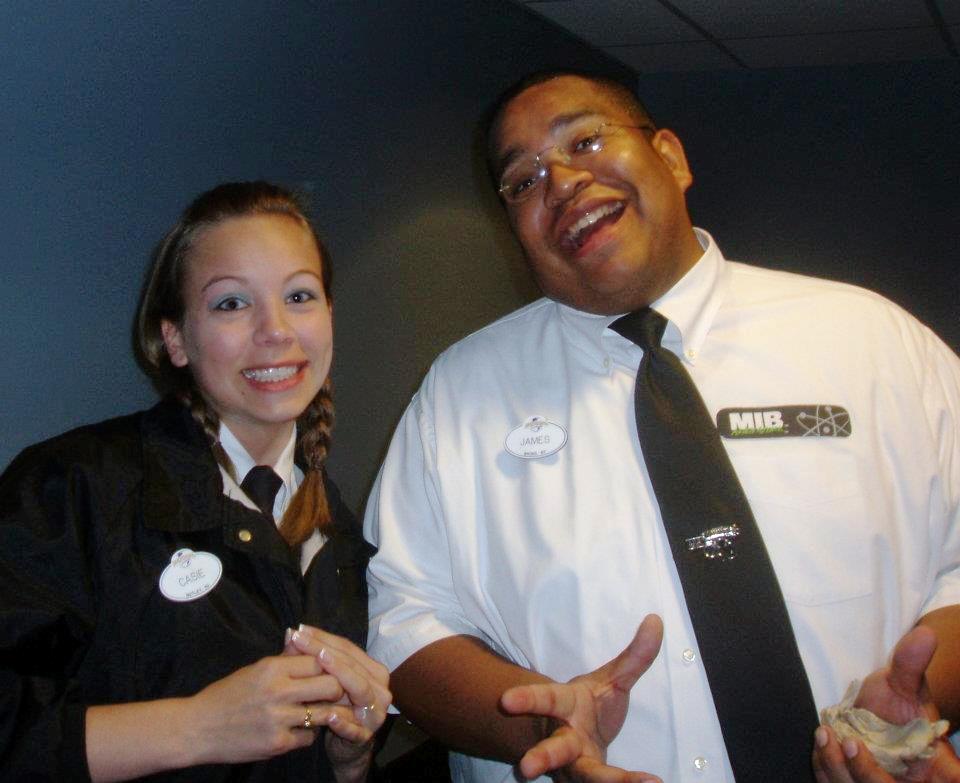 We certainly get the difficulties and obstacles that might stem from being on vacation. (Hey, we go on those, too!) But that's no reason to Jekyl-and-Hyde your own vacation persona. This is, after all, your chance to act like a kid, laugh with The Simpsons, survive a T-Rex, battle some aliens, and have the time of your life with your family and friends. You can experience a world of magic here in Orlando and be anyone you want to be – so why not be the greatest guest and coolest example for your family that you can be?
What kind of terrifying tourists have you seen – or been – at the parks? Tell us all about it in the comments below.
Planning a vacation to Orlando?
Want to skip all the work and just price out a vacation to Universal Orlando? We'll find the best deals for you – for free (seriously.) Learn more, or check out some of the current deals: