NOTE: we would like to point out that, in response to COVID-19, 4 Rivers Smokehouse has altered its service to pop-up drive-through stations. This applies to everywhere but the Downtown Orlando location. They've also switched to a limited menu, but not to worry – there's still something for everyone.
Now, back to the regular article:
Throughout Orlando, you're likely to pass by the alluring "4R" bumper stickers at some point. If you're not at least a little familiar with the city, you may not know where these come from. As a native, allow me to solve that mystery for you!
Those are some of the official merchandise of what I consider to be the best choice in barbecue: 4 Rivers Smokehouse. If you don't know what that is, well, I'd say it's time you found out.
4 Rivers – a local legacy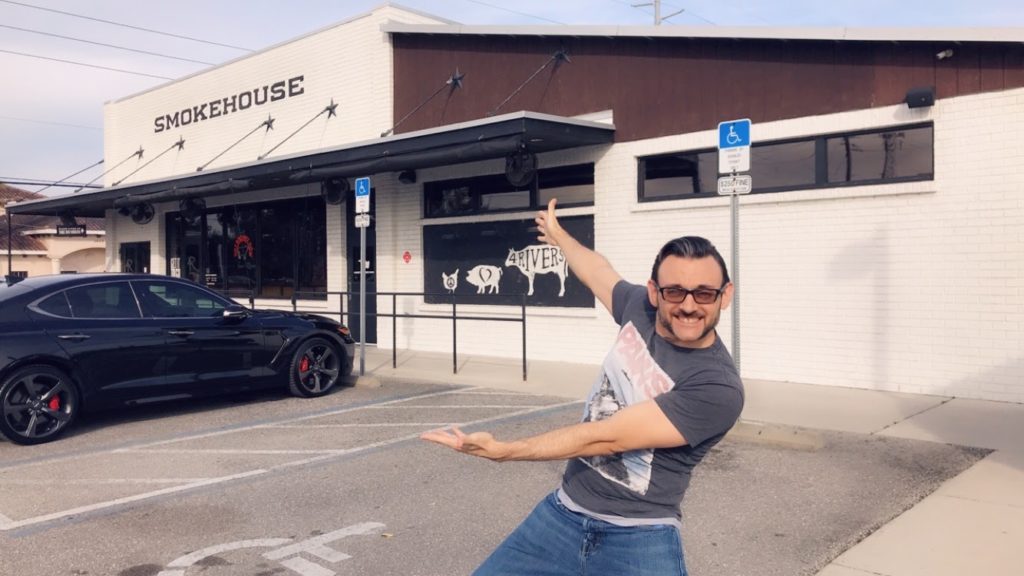 In his previous career as the president of a billion-dollar pharmaceutical company, 4 Rivers's founder, John Rivers, accepted a friendly challenge to impress his wife's family in Texas with the best brisket they'd ever had. During the travels of his profession, he'd make sure to stop at barbecue joints for the academic purpose of experiencing the food, comparing notes with the head chefs and owners and expanding off what he learned. Along the way, of course, he found he had a love for it.
Then, in 2004, John accepted a call-to-action and launched a fundraiser for a young girl with cancer. This began his "barbecue ministry," which would eventually leave the humble beginnings of his garage and grow into a community culinary legend; today, 4 Rivers Smokehouse consists of 14 different locations throughout the state of Florida.
Focusing on the restaurants, my wife and I have been fans since they first opened their doors in Winter Park back in 2009. We frequent the Winter Garden location on Dillard Street and even went to their flagship restaurant for the rehearsal dinner of our wedding. 4 Rivers makes it a point to hire staff that provides a warm and accommodating experience, and they ensure that the food is even better – meaning that you can't go wrong, no matter which location you find yourself in.
When it comes to their menu, 4 Rivers has a ton to choose from. While John made it his mission to make some of the best brisket around, this may not be your speed – so let me give you some further direction.
4 Rivers – St. Louis-style ribs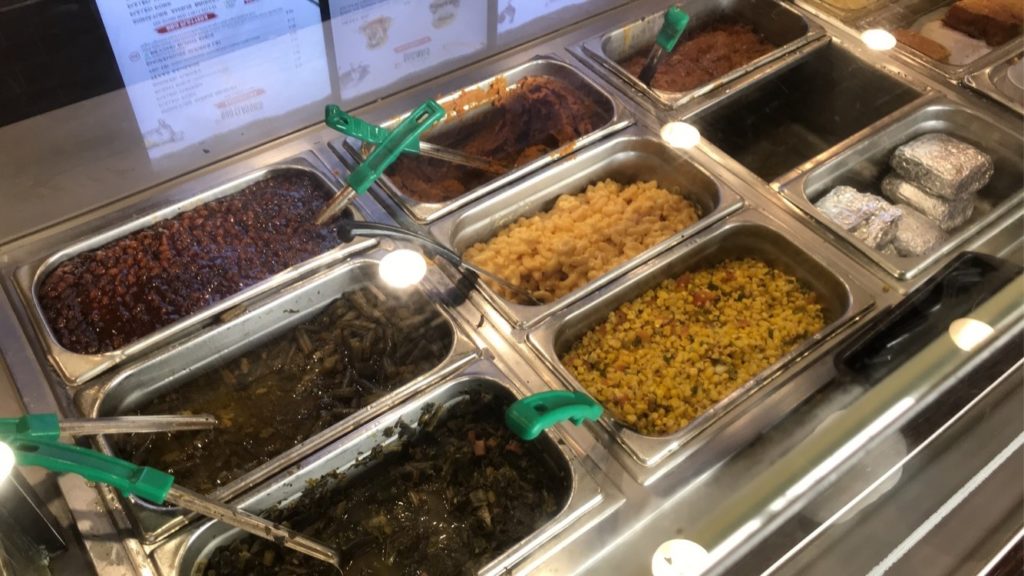 4 Rivers Smokehouse's ribs are a great option for anyone and come in either half or full rack. Each one is smoked to fall-off-the-bone perfection and generously dressed in 4 Rivers's signature sauce. Being from the South, you get some experience in this department, and I can tell you that few come close to this dish in terms of flavor and overall quality. (I'd add in a forewarning of how messy they are, but, honestly, that's part of the fun of the experience!)
While the ribs are excellent on their own, I'd be remiss if I didn't tell you that 4 Rivers's sides make the meal. Patrons can order a la cart, add two sides to their meal, or add three sides and a biscuit, with the prices varying depending on what you may be ordering. All are laid out prep-station-style in diners' view, which allows for easier selection and adds just a bit of temptation, as well.
Those searching for the perfect partners for their rib dinner should look no further than the smokehouse's collard greens and bread pudding. These not only complete a traditional Southern meal via the collard greens, but they also bring a rounded sweetness to the savory dish by means of the bread pudding.
4 Rivers – vegetarian quesadilla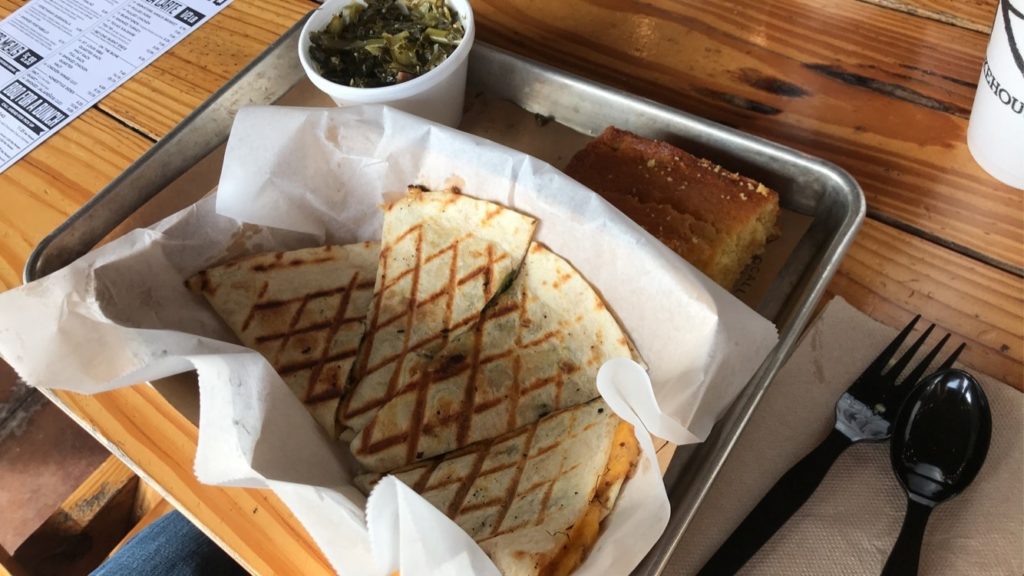 Given the nature of smokehouses, I'm impressed at how 4 Rivers's menu has evolved with the nation's dietary trends. To that end, I love the vegetarian quesadilla. This spin on the classic Tex-Mex entree typically involves broccoli, asparagus, and other seasonal vegetables that are generously smothered with cheddar cheese and drizzled with chipotle aioli dressing. The cook then grills the ingredients between two warm, crispy tortillas that is cut into four slices.
While similar dishes skimp on the vegetables and lean more into the cheese for a more easily favorable dish, 4 Rivers simply doesn't, ensuring you get an equal helping of both. I'd suggest pairing this with the Texas Cornbread, which is your traditional cornbread mixed with jalapenos and cheddar cheese. This delicious dish also goes great with their regular and hot signature sauces, as the sharpness of the cheddar cheese and the tanginess of the chipotle aioli dressing meld nicely with them.
I should probably add a bit of a warning here – I like a little heat in my flavor, but I've noticed that the hot sauce can sometimes be a little too much for some. I recommend mixing the hot and regular sauces as a way of regulating the spiciness. Adding in that small kick allows a wonderful playfulness to any meal, but I wouldn't fault anyone for keeping the spice out.
4 Rivers – the Sweet Shop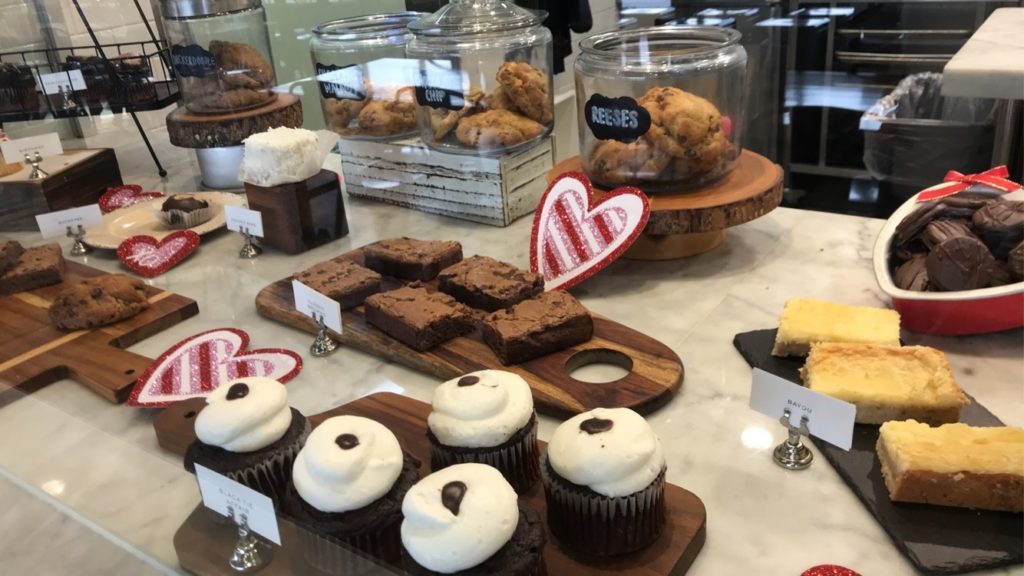 If you're hankering for something sweet, 4 Rivers Smokehouse has you taken care of on that end, too – their Sweet Shop has a seemingly endless array of treats that are great on their own or give you that satisfying finale to your meal. Typically, it's a selection of cupcakes, milkshakes, cake (full or by the slice), and, even, pop tarts and cookies. In any case, take my advice and save room, since you'll love whatever each may offer.
If you'd like some guidance, you could go with a sizable slice of double chocolate cake or my personal favorite, the Hello Dolly cookie bar. Those wanting some more adventurous options could do well with the restaurant's soda-flavored cupcakes – you'll have some interesting choices here, such as Mountain Dew and Dorito, Coca-cola and potato chips, or, even, Cheerwine.
The charity – 4Roots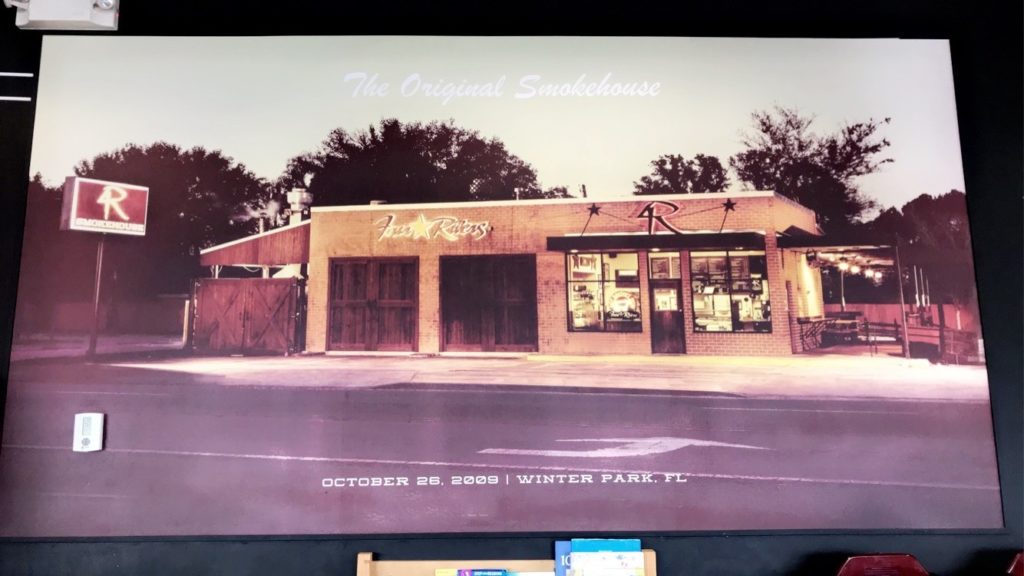 On top of being a successful entrepreneur, John Rivers doubles as a philanthropist. His charitable nature for giving back has shown not only through the chain's origins, but also through numerous donations towards hurricane-relief efforts and creating his own charity, 4Roots, to help benefit the community.
But that's not all. With the COVID-19 crisis impacting the nation, 4 Rivers Smokehouse was one of the first establishments to quickly offer curbside pick-up as well as the ability for patrons to purchase grocery essentials via their Groceries 4R You. While supplies last, the various locations are providing hygiene and food products during a time when certain items, such as toilet paper and sanitizer, are difficult to find.
One of the most impressive things John Rivers has done, however, is establishing the 4R Foundation. This charitable organization is the embodiment of this man's true nature, believing that a community's success and vibrancy are enhanced by the health of its residents. This is shown directly through their main effort, the 4Roots farm, which takes its name from the "4 roots" of their beliefs: education, health, economic development, and sustainability.
The commercial-sized farm campus will be located in the heart of Orlando and will act as a crossroads where individuals can work with organizations to build solutions for a "better food future." To make this happen, the foundation partnered with the city of Orlando, schools, and other charities and organizations. If you're interested, you can view the partnerships' specifics via the 4R Foundation site, but, suffice it to say, what they're already doing is pretty amazing.
So what does a "better food future" mean? Essentially, it means teaching local farms how to use cutting-edge techniques and technology and creating an opportunity for the community to make more conscious choices. In turn, they will learn how to be aware of where their food is coming from and the importance of choosing local sources. The farm will also instruct the community on how to source and prepare wholesome meals, why all of this matters, and how they can get involved.
Personally, I look forward to seeing what effects, both short- and long-term, it will have for us. Until then, I'll keep supporting this local legend's endeavors by dining at his restaurants, and anyone  – be you a local or traveler – should, too.
–
Have a favorite dish at 4 Rivers Smokehouse? Or is there another iconic local spot that commands your loyalty – and vacation dollars? Be sure to tell 100,000+ other Orlando fans over in our OI Community Facebook group.
And don't forget to follow Orlando Informer on Facebook, Twitter, and Instagram for the latest news and tips at Universal Orlando, Walt Disney World, and other Orlando experiences.