Orlando is famous for its theme parks and tourist destinations. When friends and family hear you're heading for the City Beautiful, they often assume you're Disney-bound or hitting up The Wizarding World of Harry Potter. They picture character dining and roller coasters and white, sandy beaches.
But there is another type of park many visitors don't know about: Wild Florida. This incredible place celebrates a different type of magic – not castles and fireworks, but Everglades and exotic wildlife. With over 200 animals in their natural habitat, an incredible restaurant, and multiple venues to host your next special event, Wild Florida truly has it all.
So, then, let's start exploring! Find out why you should add this incredible wildlife park to your next vacation itinerary.
1. Airboat tours
There is nothing quite like sailing along a marshland waterway, experiencing the natural Florida ecosystem right from within. On these Coast Guard-approved airboat tours, you can see native wildlife and foliage up close, with the wind in your hair and the river beneath your feet. The captains are trained to spot everything from gators to eagles, all to help you have the best airboat experience you can!
All airboat tour tickets include admission to the Gator Park and the hands-on alligator demonstration. Whether you choose to join a tour with strangers, book your own private boat ride (four-person minimum), or, even, hit the water at night for a whole new view of the swamp, you're sure to have the adventure of a lifetime.
2. The Gator Park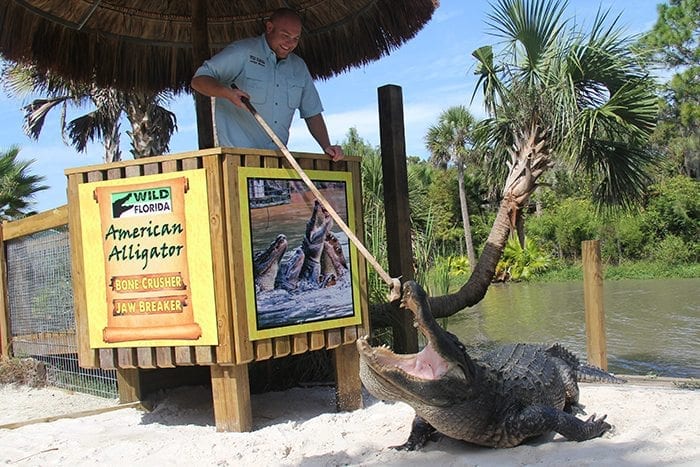 It's not just gators that thrive in the warm, sub-tropical climate of Central Florida – over 200 species of local and exotic wildlife make their home in this incredible park, and this is your chance to get up close and personal with all of them! You can explore the habitats of lemurs and zebras and talk to the animal care team about what it's really like to work with such amazing creatures.
You can visit the petting zoo, perfect for the younger children in your family, or you can take a peaceful stroll through the Hawk Swamp and look for roosting owls in the shade of the cypress trees. There is no better place to make a connection with these creatures we share our planet with – or to become a part of the conservation efforts to keep them thriving.
3. Animal encounters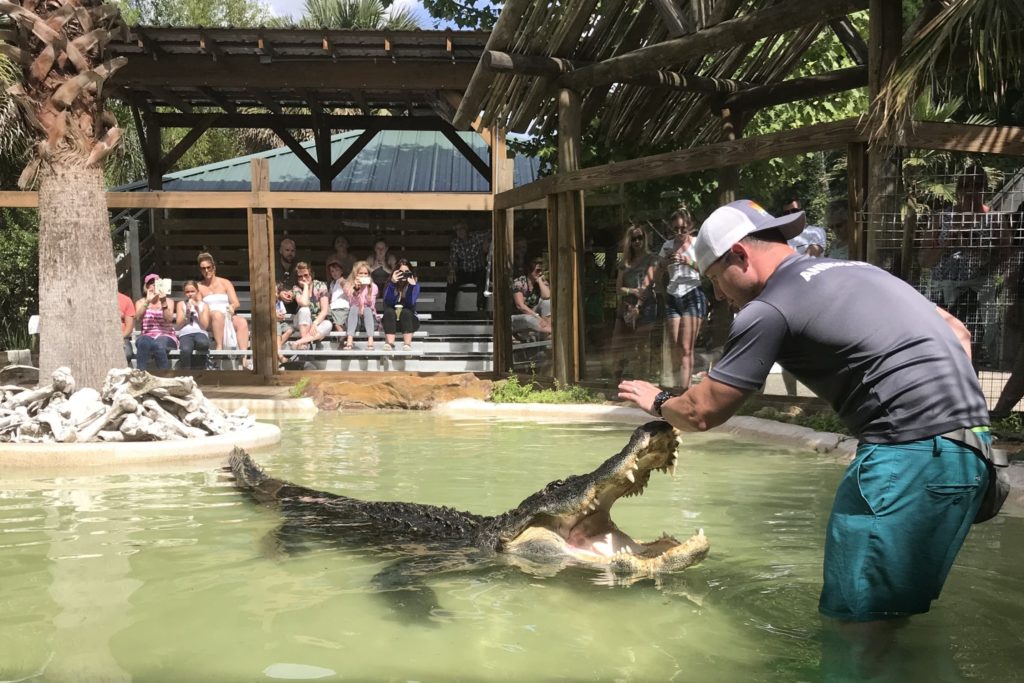 If you're not local to Orlando, there's a chance you've lived in fear of the gators that theoretically run wild here in Central Florida. And while they are definitely deserving of their space, gaining a better understanding of these local beasts is a great experience for anyone. Not only can you go behind-the-scenes with these gators in an amazing, educational demonstration, but you can do yoga or paint alongside adorable sloths! You can even become an animal keeper for a day, if you'd prefer.
From tours to feeding and training, your day is never boring when you're hanging around with lemurs and porcupines. Whether you choose to watch from afar or dine with a gator as your companion, these animals are sure to bring you a vacation you'll never forget.
4. The Chomp House Grill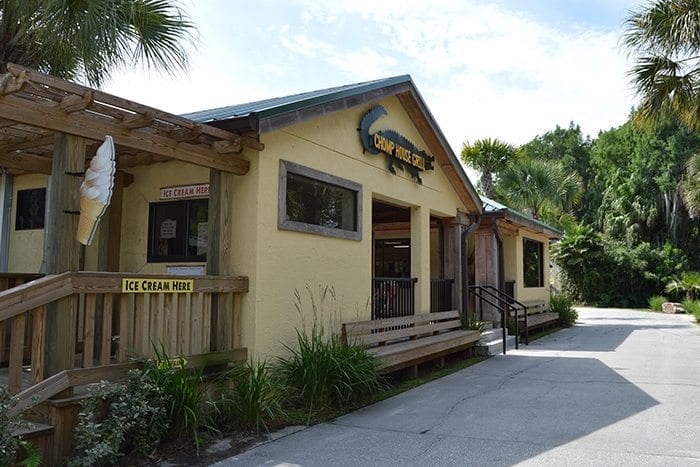 An all-day adventure wouldn't be complete without an incredible meal. Be sure to cool off in this on-site restaurant with its taste of the swamp. Dig into a plate of smoked barbecue or mouth-watering pulled pork. Try some local catfish or, even, gator, if you're feeling brave. With beautiful indoor or outdoor dining options, feel free to kick back and relax for as long as you like, and be sure to make room for dessert!
–
Theme parks can be a glorious way to spend your vacation, but there are other riches to be found here in Orlando. Wild Florida promises a lifetime of excitement and keeps its visitors coming back for more. Consider hosting your next birthday party, corporate event, or your outdoor wedding at this slice of natural paradise.
And if you're visiting later this year, you're in luck – opening in fall of 2019 is Wild Florida's brand-new drive-through safari park! We don't know much yet, but we can't wait to experience it for ourselves. We hope to see you there, adventurers!
In the meantime, discuss this and all the other exciting Orlando experiences you have in addition to the theme parks in our OI Community Facebook group. And also be sure to follow Orlando Informer on Facebook, Twitter, and Instagram for the latest news and tips at Universal Orlando, Walt Disney World, and other Orlando destinations.