Aprils are typically sleepier months at Universal Orlando Resort (don't believe us? You can view the crowd calendar right here), and while this year was no exception, it still managed to provide its fair share of new developments and happenings – thanks, in large part, due to this being the last moment of calm before the summer frenzy starts to descend.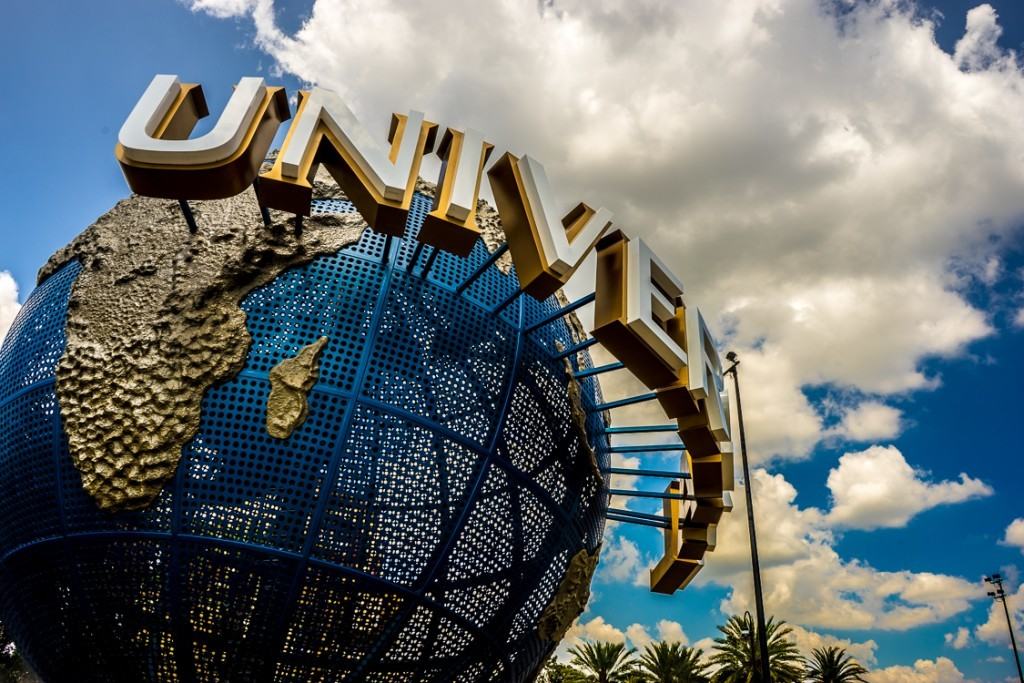 But it's not just the hot, overcrowded months of summer that we can now officially start looking forward to – Universal has begun to roll the curtain back on two of its most popular annual events at the parks, and it's already got us looking forward to the cooler months of the fall.
Let's see what they are, eh?
1. The first Halloween Horror Nights 26 announcements
It is most certainly that time of year – haunt season. Er, rather, the announcement of haunt season, which has become something of a tradition over the past several years. With Halloween Horror Nights easily being Universal Orlando's biggest annual event – and with it attracting some top-notch intellectual properties – the anticipation of what awaits just five months(!) from now is already too much to bear.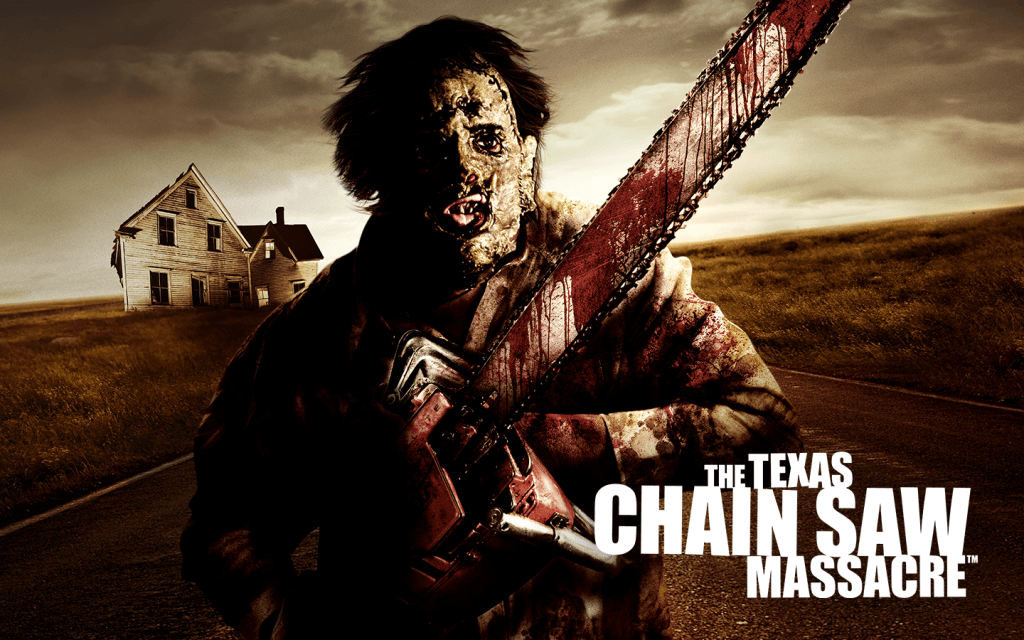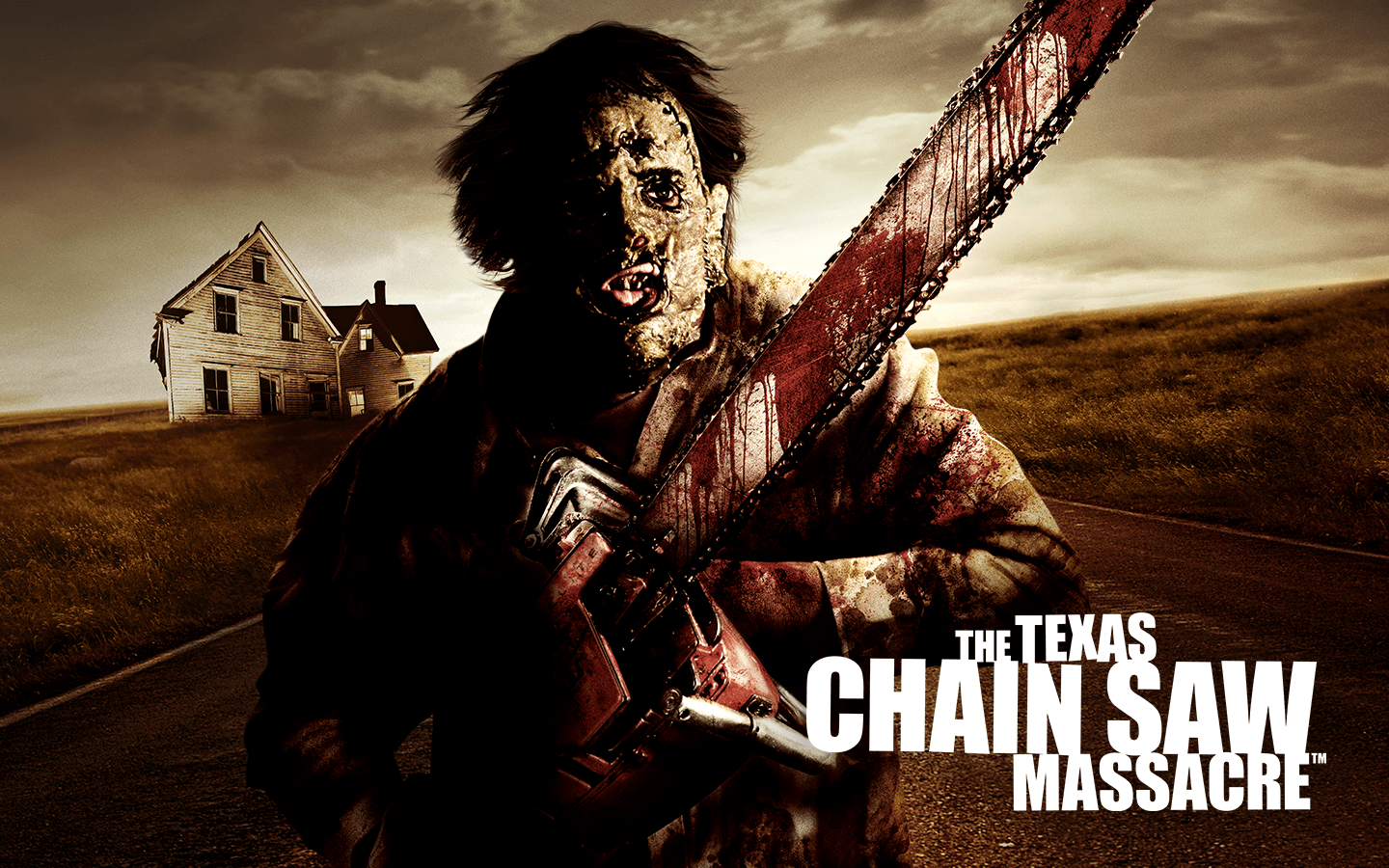 The very first haunt announced for this year's HHN 26 is none other than The Texas Chainsaw Massacre, which is based off of the 1974 original (and not that Jessica Biel 2003 remake, thank you very much) and which looks to check the box of being the event's obligatory classic or throwback house (it also manages to help cross-promote the upcoming Leatherface prequel, which explores the background of the franchise's iconic chainsaw-wielding baddie). Although not too many specifics have been announced, Mike Aiello, Universal's Director of Creative Development for Entertainment, has stated that at least part of the haunt will be set in the film's now-legendary depilated Texas farmhouse, and that the maze will be located in one of the sprung tents that is erected between Men in Black: Alien Attack and The Simpsons Ride.
Just this week, Universal followed up that initial reveal with another, far more interesting one: The Exorcist, based off of the original 1973 picture (which is, unsurprisingly, currently being developed into a brand-new television series for Fox, continuing the latest – though, perhaps, not the most successful – trend in Hollywood [Hannibal, anyone?]). What makes this choice so intriguing – and, just possibly, the most revolutionary – is that, well, most of Exorcist takes place in just one location: Regan MacNeil's bedroom as she's increasingly possessed by Satan.
BREAKING: Exorcise your demons at #HHN26 with The Exorcist. Details: https://t.co/q4cfBdqWAJ pic.twitter.com/8hYUnWuOKX

— Halloween Horror Nights (@HorrorNightsORL) April 26, 2016
Aiello has stated that his team's answer was to take a more metaphorical or figurative approach to the haunt, reconstructing the movie's textures in a different and "incredibly abstract" way. Using the infamous vomiting scene as an example, Aiello suggested they could take layers of mattress padding, soak them in pea soup "puke," and have them envelope guests as they go through the haunt. It sounds absolutely amazing, and it could very well pave the way for even more surreal experiences going forward.
(Hey, wait – does this mark Halloween Horror Nights's first year of doing two retro homages?)
Read more: the Texas Chainsaw and Exorcist announcements and our ultimate HHN guide
2. Don't waste your time in line
Okay, okay – this one didn't originate from Universal, no, but bear with us: we're pretty sure this will vastly improve your vacation at the resort.
Back in February, we here at Orlando Informer HQ rolled out the first major technology initiative of 2016: upgrading the crowd calendar to "smart" status (increasing its accuracy, adding in weather predictions, suggesting relevant articles, etc.). While that was a great first step, that's all it ever was intended to be: a first step into a much bigger, better, and more helpful vacation-planning world.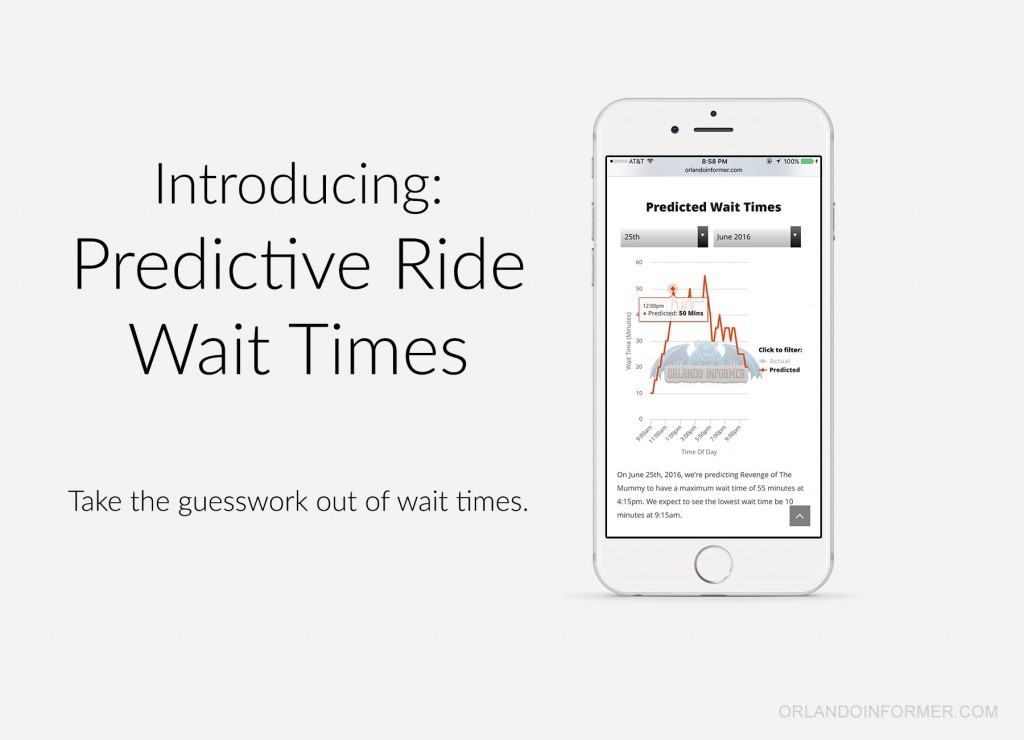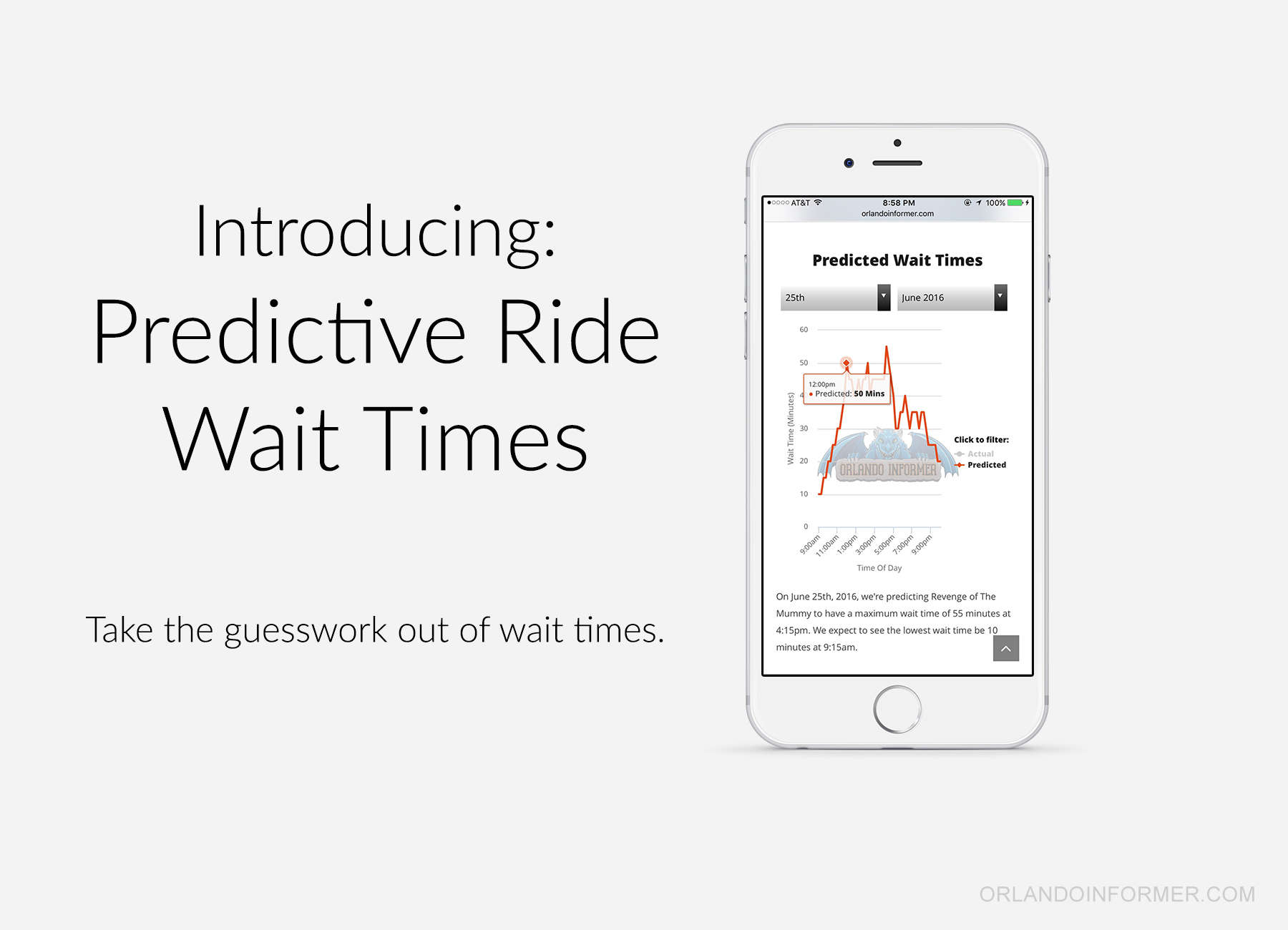 Now it's time for the other shoe to drop. If you head on over to any of our dedicated ride pages – like, say, for Harry Potter and the Escape from Gringotts – you'll see a fancy new graph predicting today's wait times in 15-minute intervals, with the option to look at predicted or actual data. (Not interested in today's results? Don't worry – you can select any date from within the next 12 months. Pretty cool, we know.)
Even better, these newly updated ride pages will tell you when the line is expected to be the shortest (and the longest), and they'll even let you know what the weather is expected to be like for that date – meaning it be might be a good idea to save that Gringotts ride for later that afternoon, when the thunderstorm is going to arrive. And, yes, if an attraction is temporarily shuttered due to Mother Nature, we'll tell you when we think it'll be back up and running.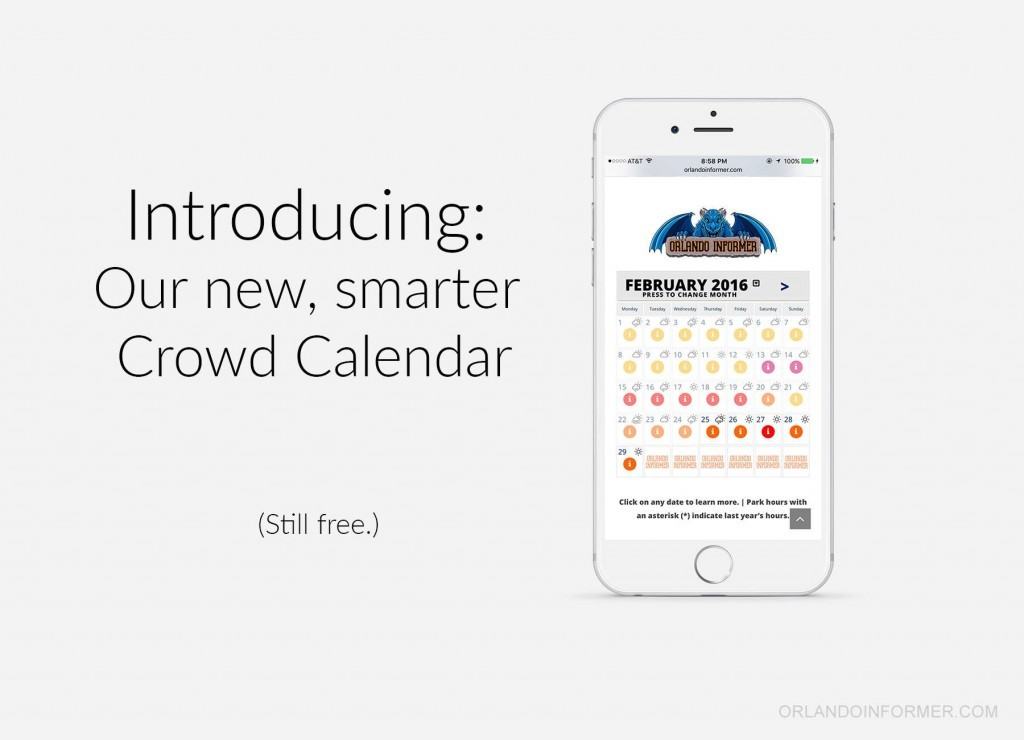 This is the single most powerful tool we've yet unleashed here at OI, and when taken in conjunction with that new crowd calendar, our podcast, and our 200+ Universal Orlando pages detailing everything from Early Park Admission to the on-site hotels, you've got everything you could possibly need to execute that perfect vacation you've always dreamed of.
Now go fight Voldemort and that vile temptress, Bellatrix Lestrange, already.
Read more: the original announcement
3. Hulk SMASH soon!
It seems like we've been talking about The Incredible Hulk Coaster almost nonstop since last July, when we first reported that the indelible roller coaster might be closed for a lengthy refurbishment and drastic overhaul. Since then, Universal has been hard at work replacing each and every section of the track with brand-new – though still identical – parts, along with completely tearing down and building anew the ride's fun-but-extremely-dated queue.
Although we still don't know what new experiences the redesigned queue will have for us, we can, at least, say that the reconstructive surgery on the coaster track is now complete: earlier this month, Universal triumphantly shared pics and video of the final, autograph-laden piece being put into place.
While this is an exciting development in and of itself, it pales in comparison to what is sure to follow next month: soft-openings, followed shortly (we hope!) by Hulk's grand re-opening. When combined with the absolutely stellar-looking Skull Island: Reign of Kong, this looks to be a summer that is not to be missed at Universal Orlando.
Read more: Universal Orlando's official blog post
4. Rocking this year's Universe
Every September for the past 18 years, Universal opens its doors after park closing to throngs of adoring, Christian rock-addicted fans. The main draw, of course, is the number of musical groups that play all throughout Universal Studios Florida (mostly at Universal Music Plaza's absolutely huge stage), but there's also Coca Cola-sponsored karaoke, autograph sessions with the bands, a candelighting ceremony, a "memorable" non-denominational worship service, and various motivational speakers all throughout the weekend.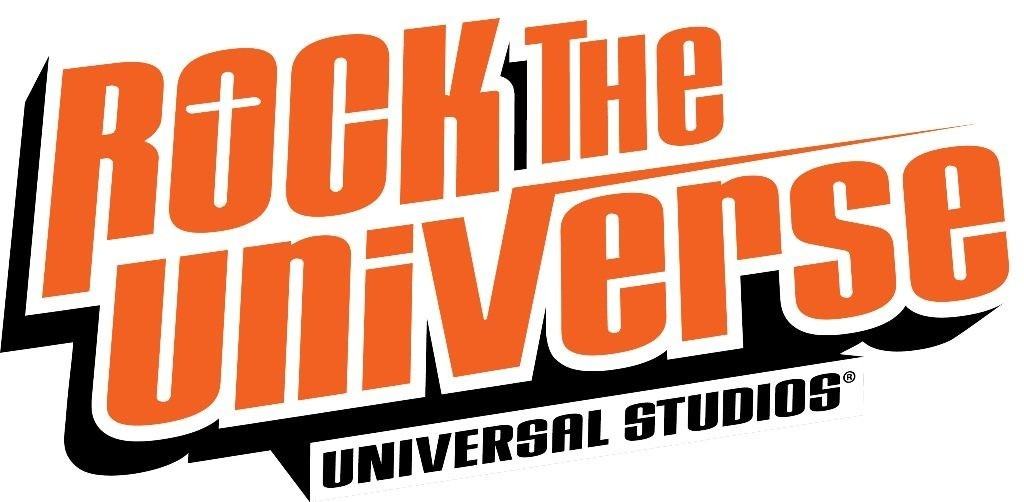 But you, being a Universal Orlando die-hard fan, knew all that already. What you didn't know was who is on tap for this year's Rock the Universe event.
Well, let us enlighten you, as Universal just lifted the musical veil two weeks ago. Here's who you're going to be rocking out to:
Friday, September 9
DJ Promote
Finding Favor
Jeremy Camp
KB
Lauren Daigle
Matt Maher
Rend Collective
Skillet
Saturday, September 10
Andy Mineo
Colton Dixon
Family Force 5
DJ Promote
I Am They
Lecrae
NF
TobyMac
And in case you're wondering how DJ Promote got on the list twice, it's because he'll be headlining a brand-new event at Rock the Universe: Electronic Dance Music with DJ Promote, which will be located in the New York section's Coca Cola FanZone.
Read more: Universal Orlando's official blog post