In case this point were in doubt previously, the record-breaking performance of Halloween Horror Nights 25 has made it beyond official: Universal's insanely popular annual event has become even more popular, to the point where practically every single night of its 30-day run has felt like what has traditionally been called a "peak night," where lines are long, crowds are heavy, and patience tends to run thin.
This has, of course, led to much gnashing of teeth and many wails of woe on forums and social media outlets all across the theme park web. Why doesn't Universal do something about all those crowds? Why doesn't it add even more haunted houses or nights of operation to the mix? Why doesn't it streamline the various ticketing tiers?
While all of these concerns are certainly legitimate, only some of them are actually feasible (and, in fact, have already been addressed by the company; HHN 25 had several extra nights tacked on during its run, and it started off the season by featuring an unprecedented nine haunts). The rest, it turns out, are pie-in-the-sky dreams that will, sadly, never come to fruition.
Care to see why you'll never get the Horror Nights you really want?
1. Expand Horror Nights season passes
As has become customary for Halloween Horror Nights, there is a wide – some would say confusing – array of ticketing options, including several different permutations on what would normally be called a season pass. Rush of Fear is good for only the first three weeks of the event, while Frequent Fear covers all date ranges, minus both Fridays and Saturdays; both come in basic and Express Pass-enhanced varieties.
The real catch comes into play with the Frequent Fear pass: it doesn't cover any Fridays or Saturdays during the entire run of Horror Nights. And while Frequent Fear Plus throws in Fridays for an additional charge, that still leaves the first day of the weekend null-in-void. Our own Community Manger, Chuck Plagmann, has daydreamed an extra ticketing level that he calls Frequent Fear Ultimate, which would cover every night and which would also come with a corresponding Express Pass option.
The idea is a good one, and it certainly would have a lot of purchase (no pun intended) amongst the throngs of locals who flock to HHN every week of its operation. The problem here comes from the sheer unpredictability that Florida residents present to the event's planners; as more and more nights fall into the sold-out category (a phenomenon which only used to happen to the two weekends prior to Halloween), how many people, exactly, come through the gates on any given night is extremely important to note. When should Universal stop selling tickets for that day – or, conversely, when should it start turning locals away?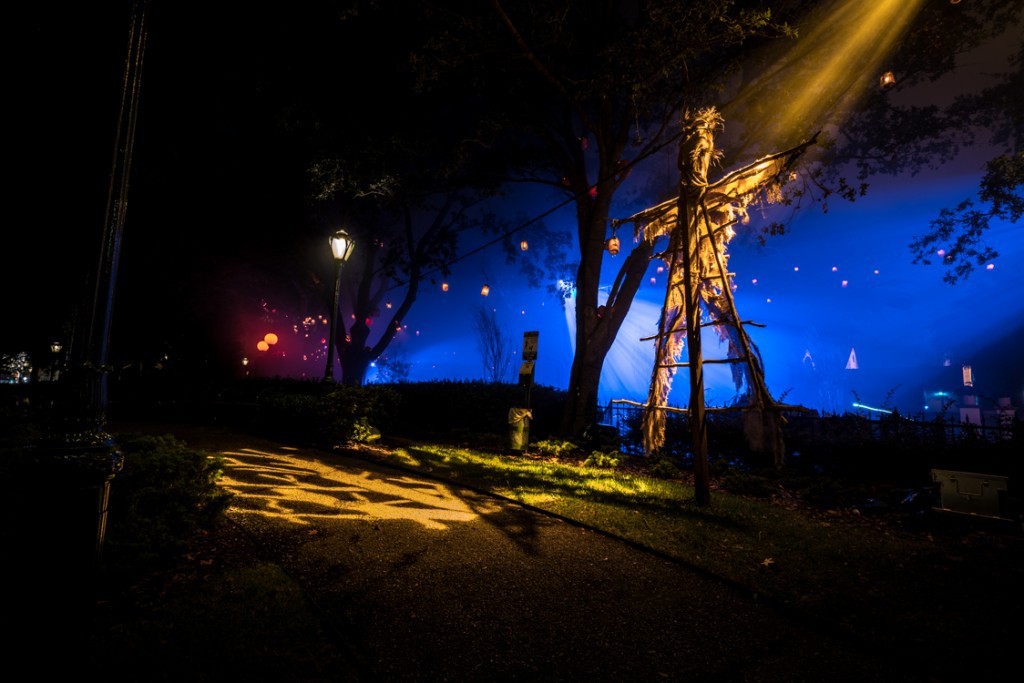 Atmosphere inside Evil's Roots at Halloween Horror Nights 25.
This is precisely why talk inside of Universal has been building the past year or two in regards to either limiting the amount of Frequent Fear passes sold or removing them entirely from the ticketing lineup (it's unknown whether Rush of Fear would also be cut, but should the crowds continue to exponentially build, don't be surprised to likewise see it go). If true, the silver lining here would be that the company might still offer at least one night for all residents to descend en masse upon Universal Studios Florida.
Speaking of which…
2. Simplify the ticketing
There is such a dizzying amount of different ticket options and prices to Halloween Horror Nights, it's almost as if guests are being asked to plan out a ten-day vacation to Walt Disney World. Do you get the full-day ticket ($101.99) or the add-on ($49.99 to $76.99, plus day admission)? Is Rush of Fear or Frequent Fear, with all of their various restrictions, the bigger value for you? We have a full guide walking prospective buyers through all the myriad steps – it's located here, in case you're curious to see one of our most popular pages – but, even still, it can be an overwhelming experience.
The bad news is that Universal has absolutely no incentive to alter its cornucopia of options; with record-breaking attendance and merchandise sales, something is obviously working well enough for the vast majority of consumers (which isn't to mention that making tickets date-specific provides at least a small way for the company to control the crowds, drawing a lot more people than normal to some of the quieter nights). The good news is that, should the season passes be retired out of service, consumers will have at least a few less options to scroll through – although, admittedly, this would only end up affecting a relatively small section of the user base.
Unfortunately, it looks as if guests will have to continue to utilize both a how-to guide and liberal amounts of patience when looking into what is the best option for them and their families.
3. Announce "early entry" houses
When you stay at Universal Orlando as an on-site hotel guest, you are entitled to Early Park Admission to either Islands of Adventure's or Universal Studios Florida's Wizarding World of Harry Potter (that's either Hogsmeade or Diagon Alley, for all those playing along at home). Which location gets the early treatment changes on a regular schedule, but the resorts are very upfront in telling you which is what and when.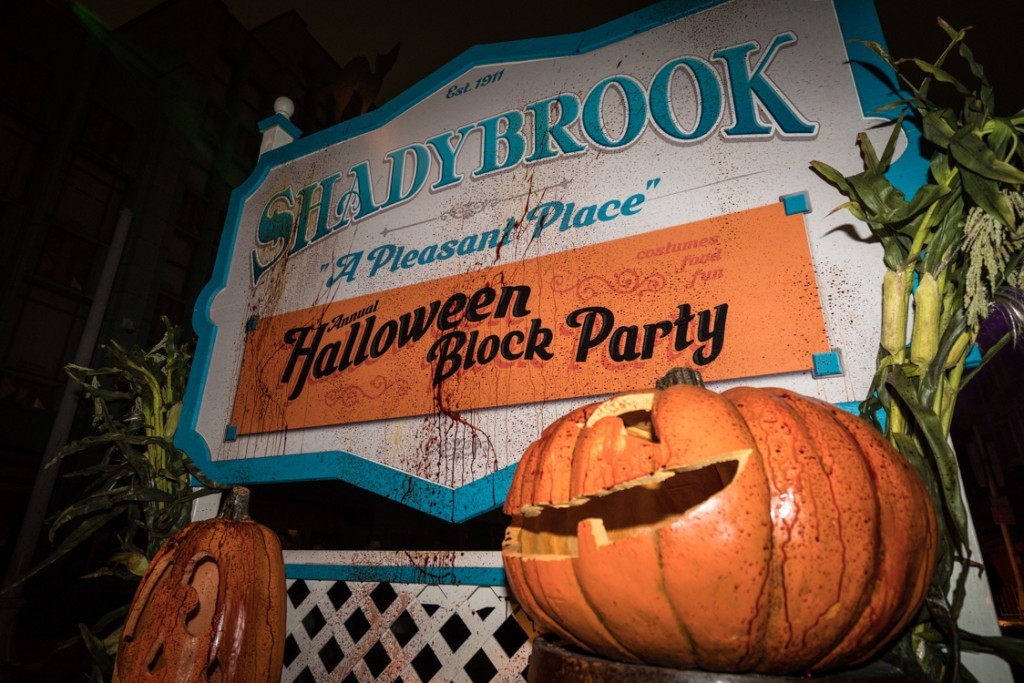 A sign welcomes guests to the Psychoscareapy zone at Halloween Horror Nights 25.
Unfortunately, when "day guests" at USF stay at one of the several holding areas scattered all across the park during its transformation into Halloween Horror Nights, there is no such advance knowledge. One area may be close to two or even three haunted houses, but attendees don't know which one will open first, causing a lose of time as they run from one haunt to the next – the exact opposite of saving time by remaining in the park in the first place.
The sad, simple truth behind this seeming inconsideration by Universal is that, well, it, also, doesn't have any idea what will be ready and when. The different houses have wildly different requirements in order to get ready and throw open its doors; some have a bigger cast of scare actors, while others demand more time in wardrobe or makeup. And those are just the elements that Universal can more or less control – there's still the wild cards of technical glitches or putting the final touchups on prop repairs (such as An American Werewolf in London's [in]famous werewolf puppets). It's just as much of a crapshoot for the company as it is for its visitors.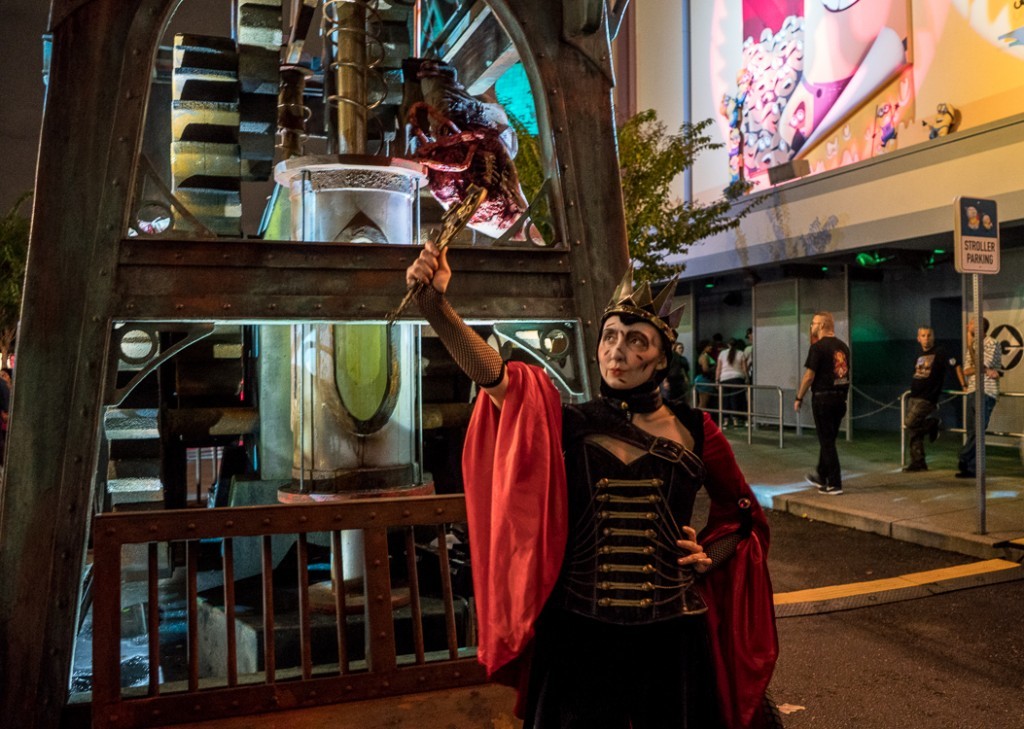 A scareactor poses inside Scary Tales: Screampunk at Halloween Horror Nights 25.
(It should be noted that we at Orlando Informer do end up publishing which haunts are scheduled to open for each holding area, but we glean this information from sources; Universal refuses to comment on the matter one way or the other.)
4. Crowds!
This, understandably, is the end-all, be-all item on enthusiasts' litany of demands – and it is, understandably, the biggest pipe dream of them all.
It works a little something like this. The more crowds that flock to Horror Nights, the more money Universal makes and the more resources it has to invest in the detail of the houses and overall scope of the event. It also has more clout to sign even bigger-name intellectual properties (such as this year's breakout success, Insidious), which, in turn, attracts more attendees, creating a rather potent feedback loop – one that Universal is only too happy to have.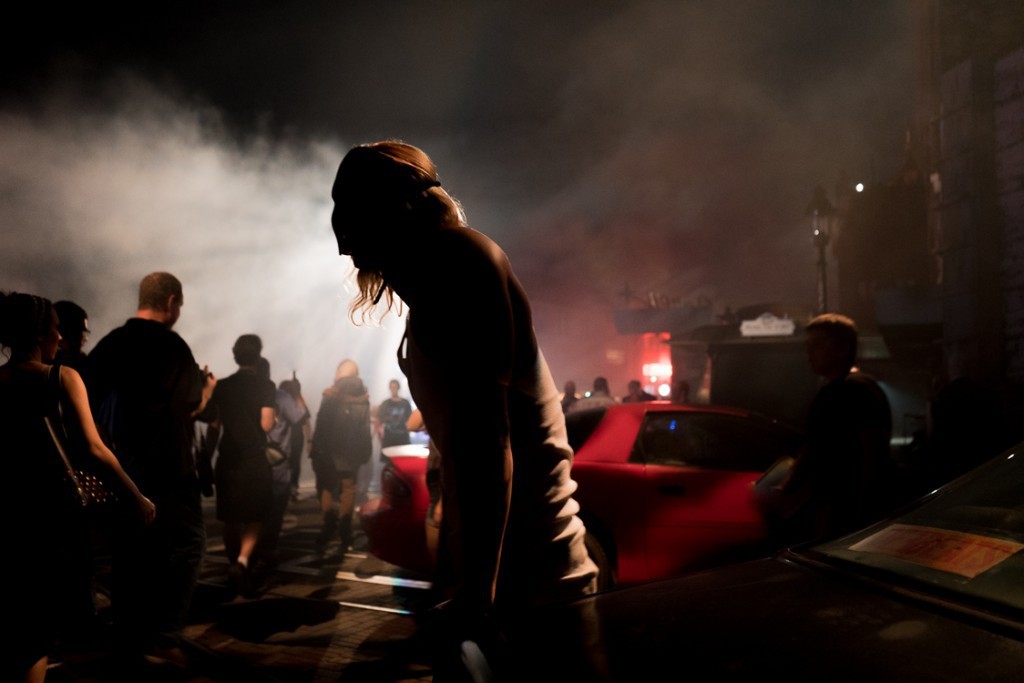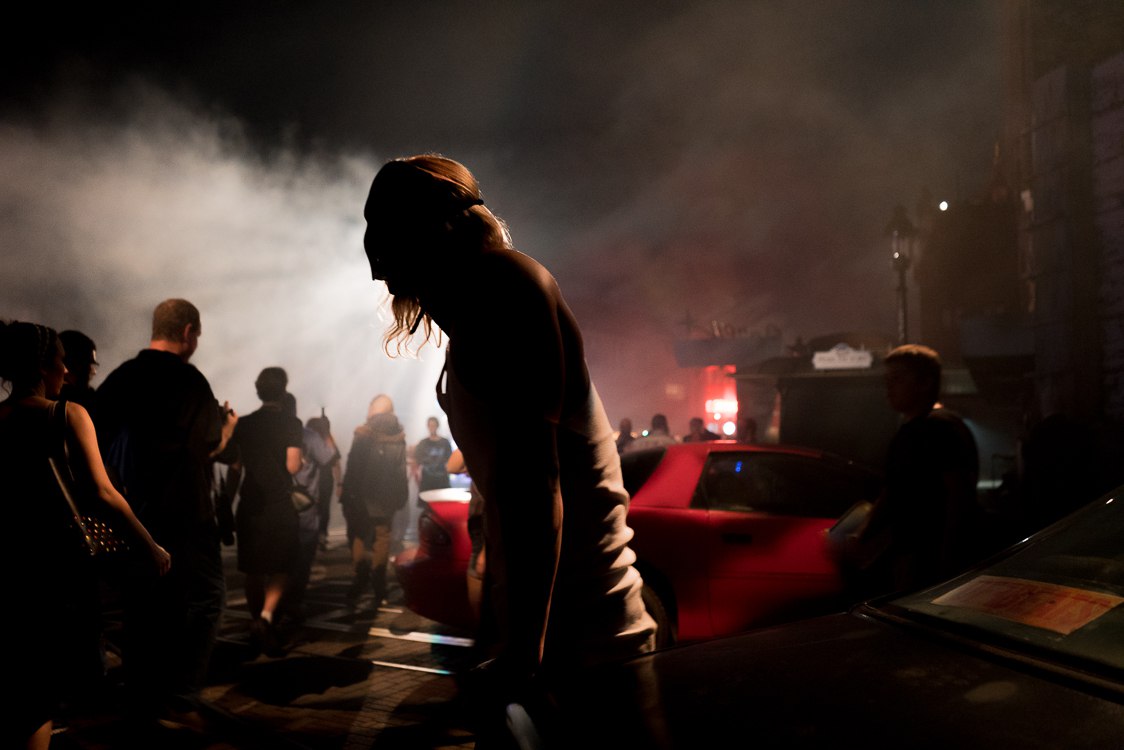 A scareactor looks for their next victim at Halloween Horror Nights 25.
As you end up waiting two (or more!) hours to get into a haunt on a Thursday night, however, look at the upside: the more money that HHN has rolling into it, the more leverage Art and Design, the department that oversees the event, can use to pursue its wish list of properties, concepts, and scares. The fact that HHN 25 featured a record-setting nine haunts, five scare zones (plus roaming hordes), and two shows stands testament to this increase in abilities.
The rub comes in the form of spatial limitations. There are only so many venues left for Art and Design to squeeze its ever-more-expansive lineup into, and these are getting resolutely picked off as Universal continues to erect more and more attractions in formerly deserted areas (such as Transformers: The Ride – 3D or Disaster: A Major Motion Picture Ride Starring You). This means it'll become increasingly difficult to accommodate the standard number of haunts, let alone trying to find new places to add in even more. And with such venues as Beetlejuice's Graveyard Revue and, just possibly, Fear Factor Live scheduled to go the way of the dodo, the possibility of adding more shows to eat up the crowds is similarly limited.
That just leaves incorporating Islands of Adventure into the mix, even though it's been 11 years since Universal last attempted a two-park strategy… and with large swaths of Islands, such as Hogsmeade and Seuss Landing, unavailable for either building haunted houses or installing scare zones, this also becomes a rather limited option.
What is an eager Horror Nights devotee to do? Why, arrive early, stay late, use Express Passes, and enjoy the experience for what it is, of course.
Halloween Horror Nights 26 returns on Friday, September 16 and will run until Monday, October 31.