You are reading an article tagged as a rumor. Read our note from the editor to learn about rumors shared on Orlando Informer.
You may already know all about Skull Island: Reign of Kong, Hello Kitty, and all the other big developments for this year, and, yes, you may already have a pretty good idea of what 2017 has in store, too (Volcano Bay! Fast & Furious! Jimmy Fallon!), but what about 2018 and beyond?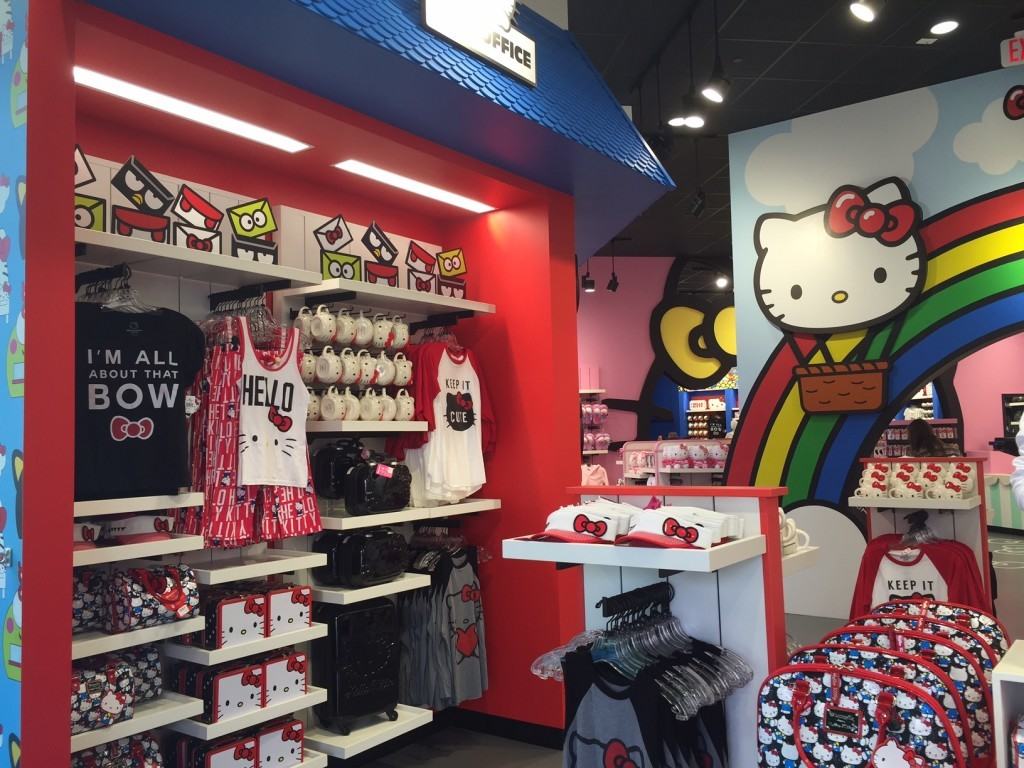 Hello, Hello Kitty!
For a company that can literally open several new attractions a year and which has just purchased an additional 474 acres of land, the future is bright and expansive, promising untold treasures. We just need to know what, exactly, those riches are.
We've heard stories about the recently-delayed Nintendo Land, the seemingly-disappeared Wizarding World of Harry Potter – Ministry of Magic, and several hotels that may or may not end up in the plot of land currently occupied by Wet 'n Wild Orlando. Well, now Screamscape has done its thing and stepped forward with a few new tantalizing tidbits between this year and 2020, helping to fill in a few of those mysterious holes – for now, at least; just as quickly as Universal can erect these new rides, it can change its mind (even at the last minute!) even more quickly.
Let's make like Doc Brown and jump into the (possible) future, shall we?
2016/2017: Expanded holiday offerings
Screamscape states it's been hearing that the Macy's Day Parade, which takes the various balloons from that year's parade in New York down to Orlando for an encore appearance and which has been running at Universal Studios Florida for well over a decade now, might finally be on the chopping block.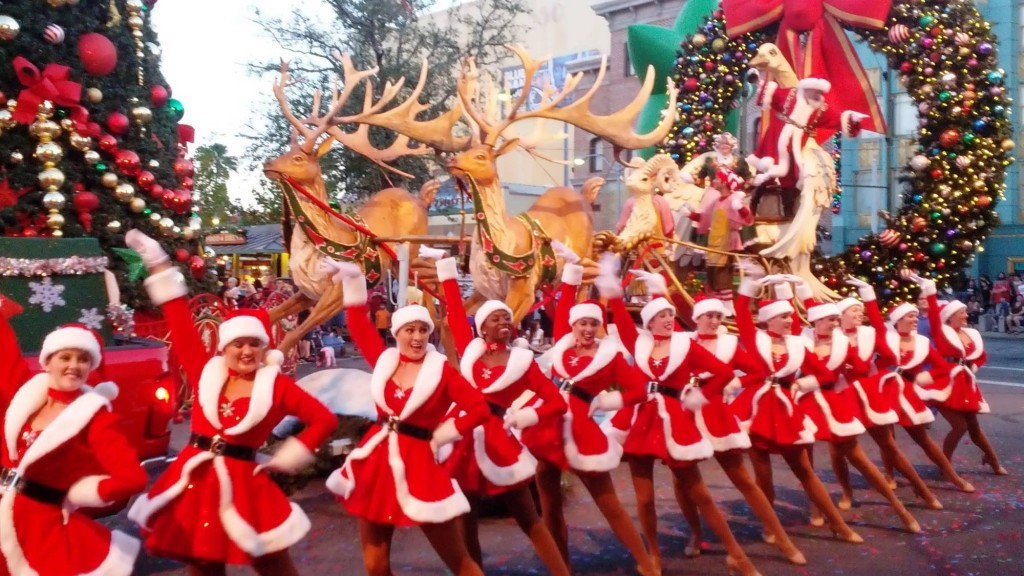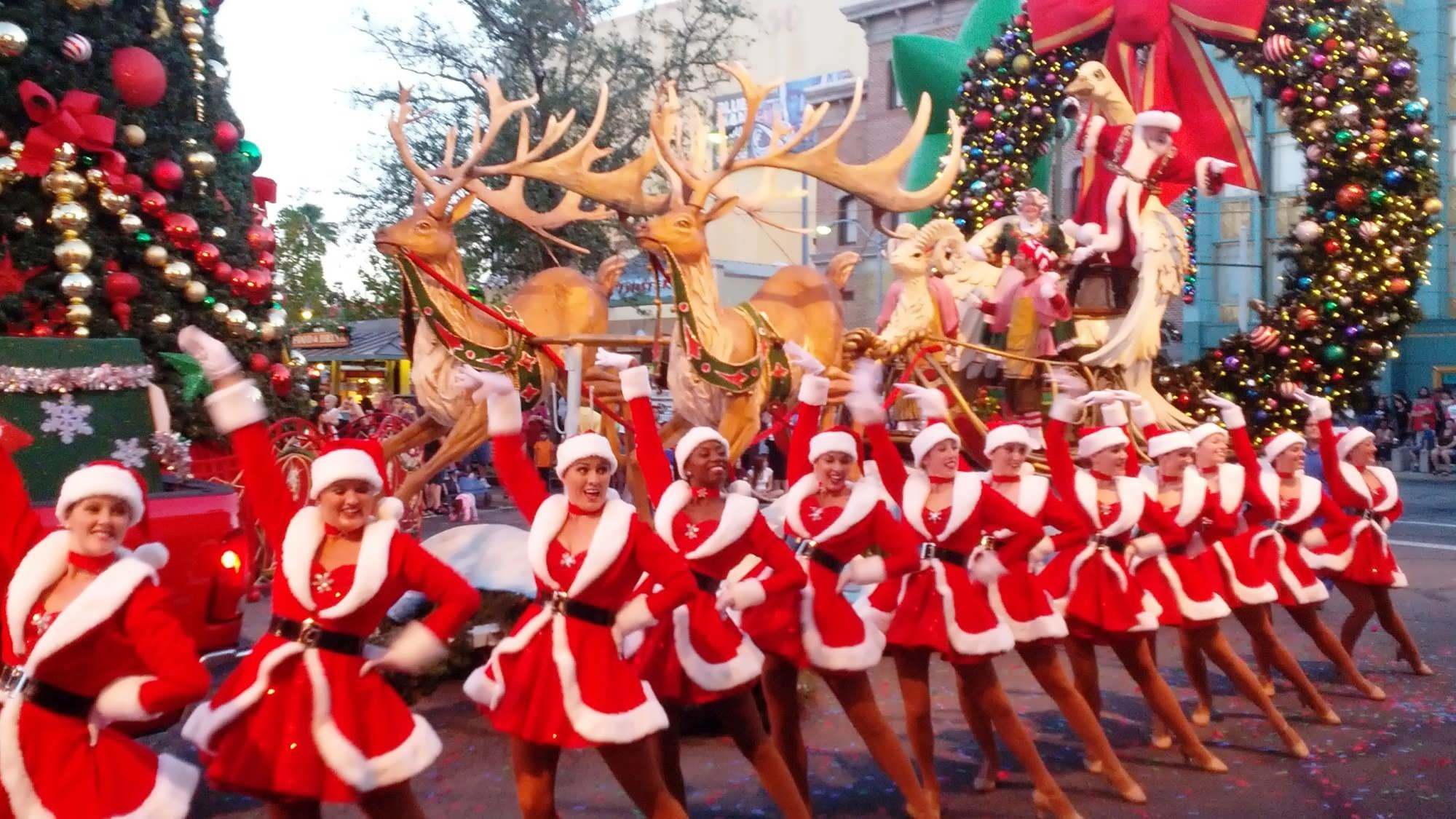 Is Universal sure it wants to give up this?
While that is literally the entirety of the site's report, it is one backed up by Universal's recent holiday surveys it's sent to select guests, listing a huge number of possible improvements or replacements for the various seasonal offerings it has on hand for both parks. Although these surveys don't specifically mention replacing Macy's, they do float (no pun intended) the possibility of a different holiday parade, along with a special "glowing nighttime" processional, which could very well end up being the new centerpiece of USF's festivities.
It's also important to note that this new nightly proceeding, whether the successor to Macy's or not, isn't the only new holiday offering that Universal has on its mind. A special Christmas-themed edition of the Cinematic Spectacular is specifically mentioned, but so is – much more excitingly – a whole raft of Wizarding World of Harry Potter possibilities: a nighttime show using 3D projections on Hogwarts Castle, special holiday performances by the Frog Choir and London Street Buskers, a hard-ticketed holiday party in both Hogsmeade and Diagon Alley that would include "delicious holiday treats and beverages," and, finally, the famous Yule Ball from Harry Potter and the Goblet of Fire.
2017/2018: Jurassic Park World
Jurassic Park getting an expansion is something that has literally been talked about since day one, when Islands of Adventure opened in 1999 (in fact, the plot of land where Reign of Kong is being inserted was originally earmarked as, first, a jeep ride from the original Jurassic Park and, later, a themed hyper coaster). And while the only new developments to come to fruition are the land's recent infusion of carnival games and the Raptor Encounter, it appears as if Universal Creative continues to blue-sky new concept ideas.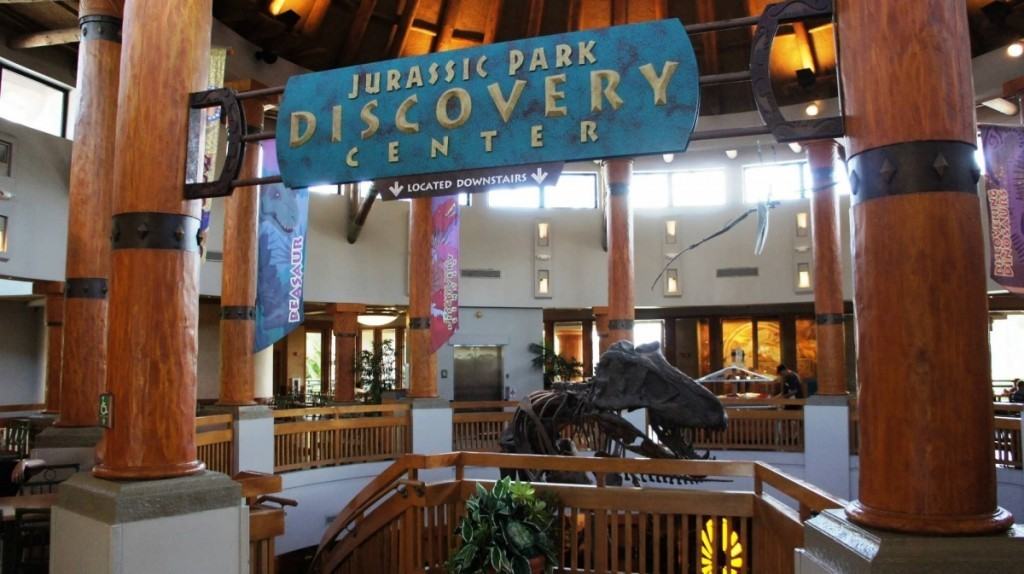 So long, old friend
So, what might be on the drawing board now? Smaller projects that "enhance" the area instead of major new arrivals – although Screamscape points out that it believes Camp Jurassic and the Discovery Center could potentially be razed in order to make room for several of these new experiences. Here's what's purportedly on the docket:
Roller coasters – a long-rumored addition, this current iteration would be two smaller-sized coasters, possibly wooden or steel, in order to appeal to the kiddie market (much like the pre-existent Pterandon Flyers, though possibly skewing older).
Flat ride – a family-friendly attraction, along the lines of Kang and Kodos's Twirl 'n Hurl.
"Dinosaur Vet Paddock" – essentially an upgraded cross between Raptor Encounter and the Triceratops Encounter that it replaced, this would allow meet-'n-greets with several different types of dinosaurs.
Gryrosphere ride – lifted directly from last year's Jurassic World, this would allow guests to roll past and observe different dinos. Presumably, Indominus Rex wouldn't be involved.
It's important to keep in mind, however, given Jurassic Park's long and sordid history with cancelled projects, that the likelihood of even just one of these new attractions arriving is infinitesimally small. We'll be sure to keep our T-rex forearms crossed, however.
2019: The Secret Life of Pets
The news story that we originally broke, a throw-back dark ride imbued with audio-animatronic figures instead of 3D screens based off of this summer's Secret Life of Pets film has been caught between two different locations at Universal Orlando: Toon Lagoon's long-unused amphitheater, which would be bigger but provide some thematic inconsistency with the rest of the land, and Shrek 4D, located in Production Central, which would be more cramped but offer a complimentary experience to next-door Despicable Me: Minion Mayhem (Illumination Entertainment has created both SLOP and Despicable Me). Screamscape says the current thinking over at the upper echelons of Universal Parks and Resorts favors Islands of Adventure over Universal Studios Florida, though it stresses this is still very much up in the air.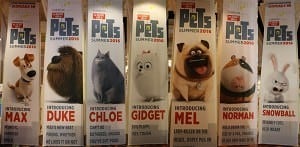 Secrets exposed!
Here's the skinny on the attraction: The Secret Life of Pets will be a family-friendly ride that relies on a pretty impressive amount of animatronics to recreate the story of the film – which is about, well, what secret lives pets lead once their owners vamanos – something which marks a huge departure from Universal's recent theme park offerings, from Harry Potter and the Forbidden Journey to Transformers: The Ride – 3D. It is expected to be a port from Universal Studios Hollywood's attraction, which is currently scheduled to drop a year early, in '18; here's to hoping that Universal will expand or otherwise enhance the experience on its way across the country, just as it did with Hollywood's spruced-up versions of Despicable Me, Springfield, USA, and Forbidden Journey.
2020: Nintendo Land
Ah, poor Nintendo Land. What was originally a shoe-in for 2018, to replace nearly the entirety of the woefully-outdated Woody Woodpecker's KidZone, has since become the victim of Universal's own success; as The Wizarding World of Harry Potter has opened (or is about to) in both Japan and California, bringing in hordes of new ticket and merchandise sales, the company has opted to try and round out its two formerly second-citizen parks as much as possible. This means that Nintendo Land will open first in Osaka (Nintendo's home office is just down the shinkansen in Kyoto, after all) in 2018 and then hop on over to Hollywood in '19 before finally arriving in Orlando in '20.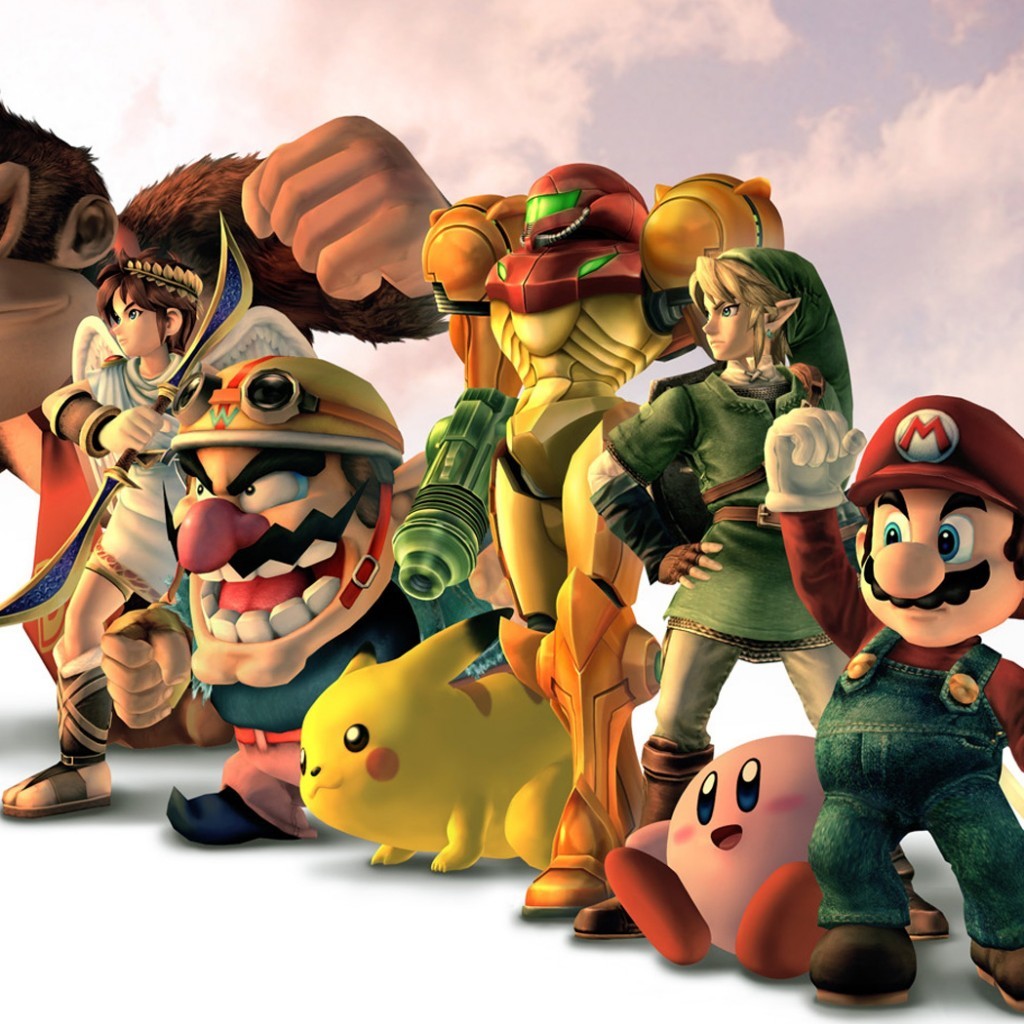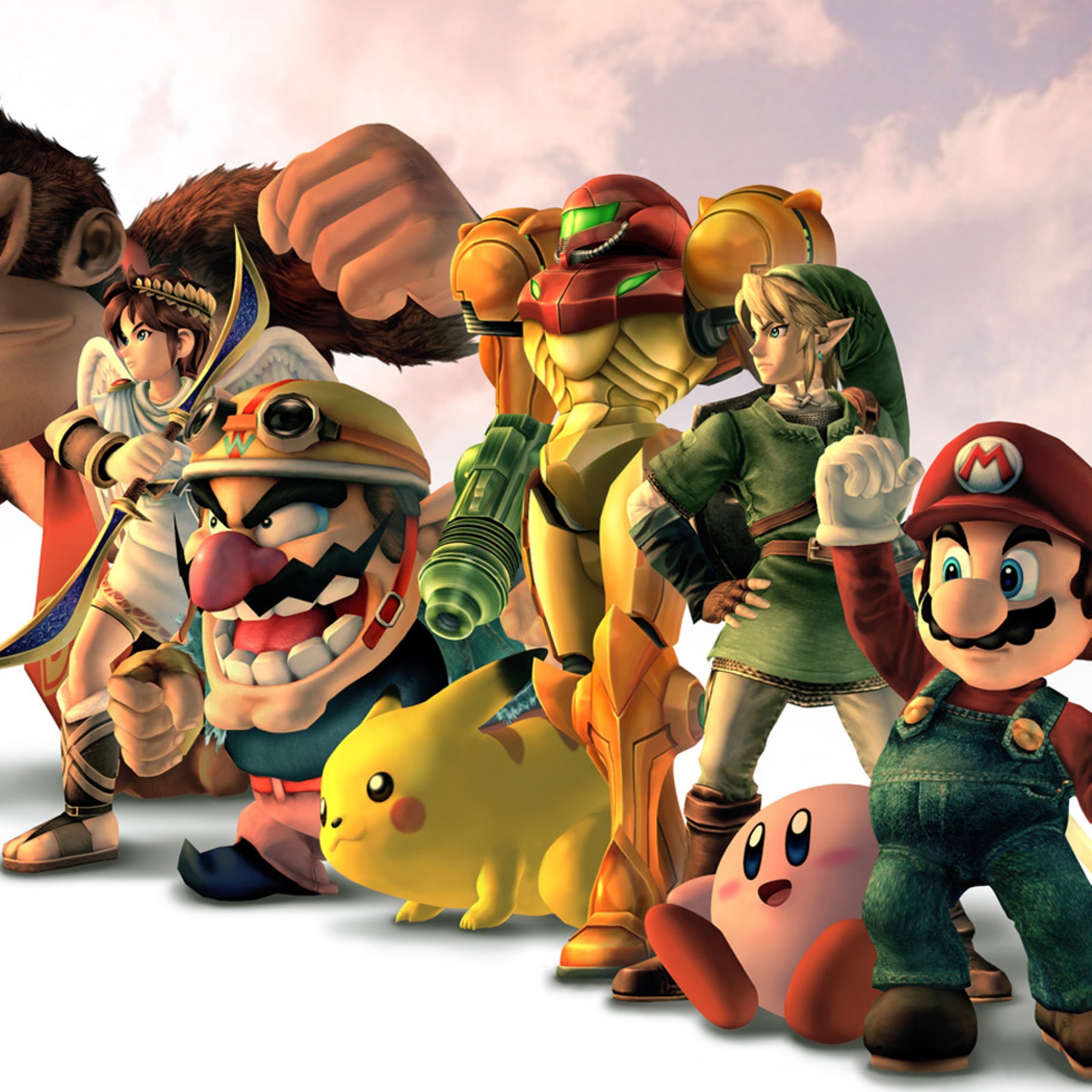 The gang's all here… in Osaka-shi
While this is a bigger delay than what was originally expected – for a little while there, we thought that maybe the new area would still show up by the summer of '19 – Screamscape also has a pinch of good news to counterbalance the bad. Universal Studios Florida will, of course, have the biggest of all three versions, consisting of at least two major attractions along with several smaller kiddie ones (the site thinks one of these might be a retheming of Woody Woodpecker's Nuthouse Coaster); compared with USJ's small handful of rides and USH's singular one, that's not too shabby. (Rumor has it that the Japanese will receive a large number of character meet-'n-greets and photo ops, which may or may not make the transition over.)
Even better, though, is word that this third iteration of the land will take all of the lessons learned from its predecessors and bring them to bear in what will be the most superlative version of them all. We suppose we can wait an extra two years for that.
Sound plausible to you? Think Universal should be concentrating on something else post-Volcano Bay? Chime in below with your thoughts… and maybe we'll mention them on the next Orlando Informer Podcast.