One of the most notable facts about yours truly is that I have a few vices, the most dominant being my love – nay, my need – for a good cup of coffee. While I prefer to craft mine in my "mad barista's brewing lab" at home, I'll concede that Starbucks is acceptable when I'm on-the-go. Still, there are times when the corporate brands of java don't cut it for me. Sure, expediency is preferred, but you just can't beat the local artisans who put their heart and soul into each finely brewed mug.
Orlando is an unsung culinary hub, and I know I'm not alone in the constant search for decent coffee shops at wherever I may be. To that end, I've provided a few of my local favorites conveniently located in the Universal Orlando Resort area that I thought I'd share with you – for the sake of the community, of course!
1. CFS Coffee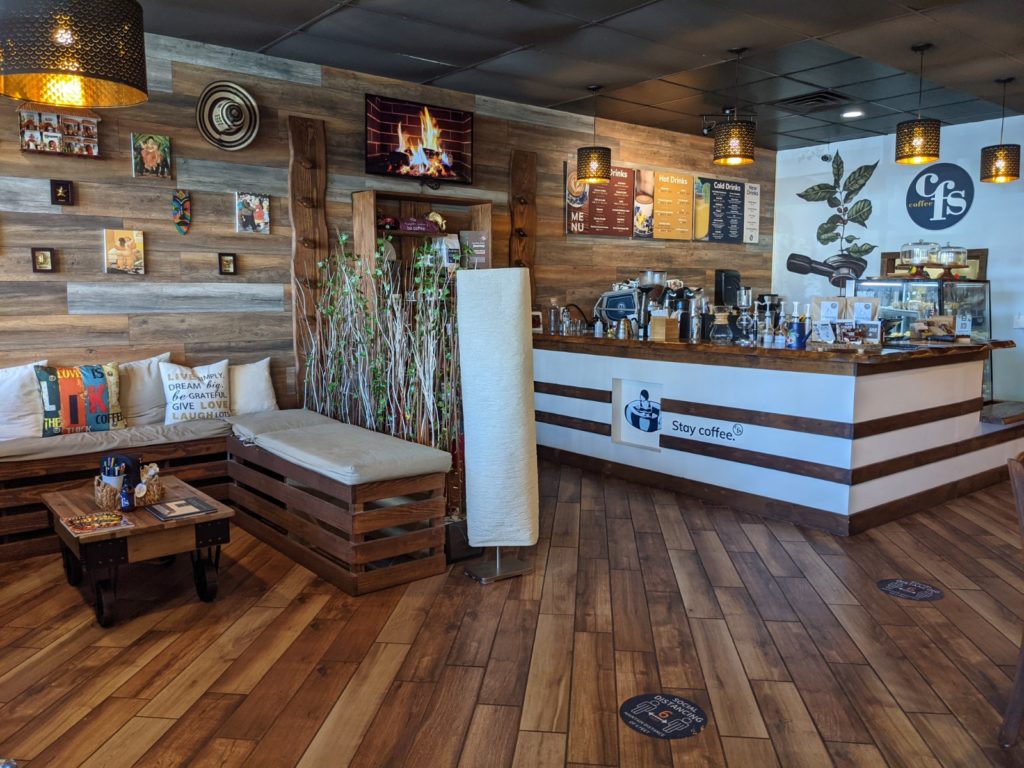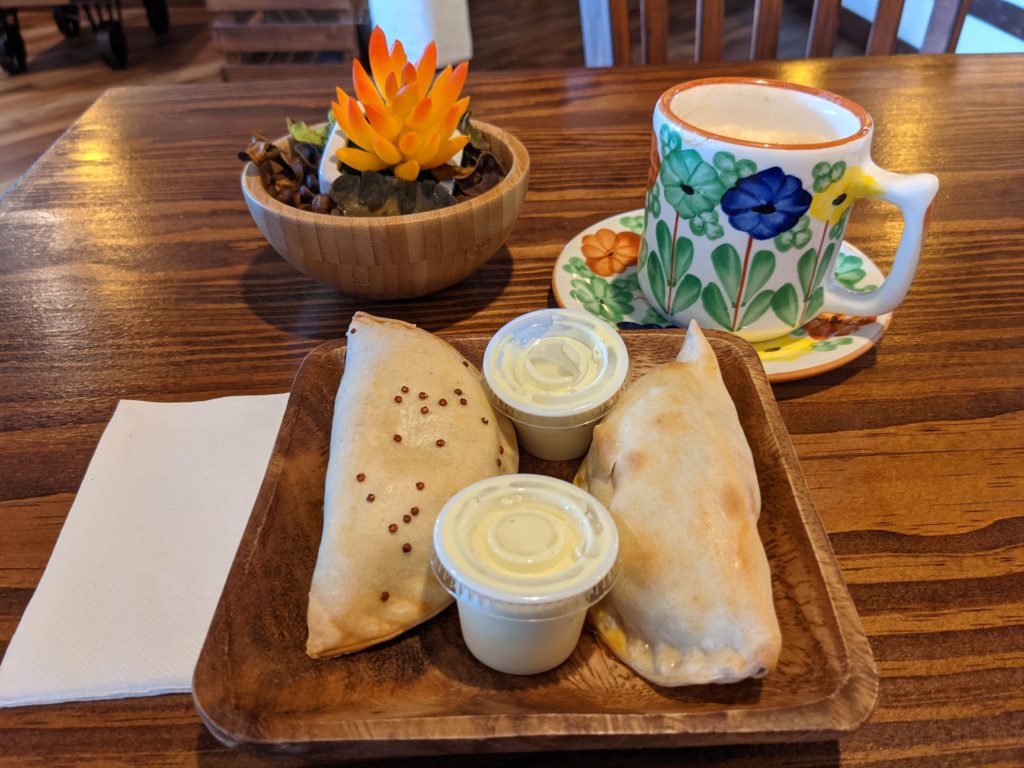 4774 S Kirkman Rd, Orlando, FL 32811
CFS Coffee was started in Colombia in 2010 and made its way here to Orlando not long ago. They specialize in premium Colombian coffee – unsurprisingly – and are located a short distance away from Universal Orlando. (Although this is their flagship location, there are five other cafes throughout Orlando, which includes a secondary spot in the Doctor Phillips area, at the intersection of Sand Lake Road and Turkey Lake Road.) The shop itself is very quaint and cozy, and its welcoming nature is reflected by the staff's exceptional service. The average cup will run you about $5 (not including tax), which – although their servings lean more towards being "properly portioned" – is about what you'll pay at just about any run-of-the-mill bean brewer.
CFS's drink menu has a variety of traditional coffee and tea brews, as well as a few signature recipes, but they're able to put something together if you can't find anything you like on the menu. According to the clerk I spoke with, their most popular coffee is the Dulce de Leche Cappuccino. This blend of condensed milk and Colombian coffee has a wonderfully smooth, roasted flavor that warmed me on the cold afternoon of my visit and provided a great perk of energy. Along with their hot and cold beverages, they also have a decent food menu that includes all-day breakfast, various patacones and arepas, and, even, healthier offerings of sandwiches and smoothies. Surely, there's enough that can meet just about any appetite.
2. Holy Grain Coffee Shop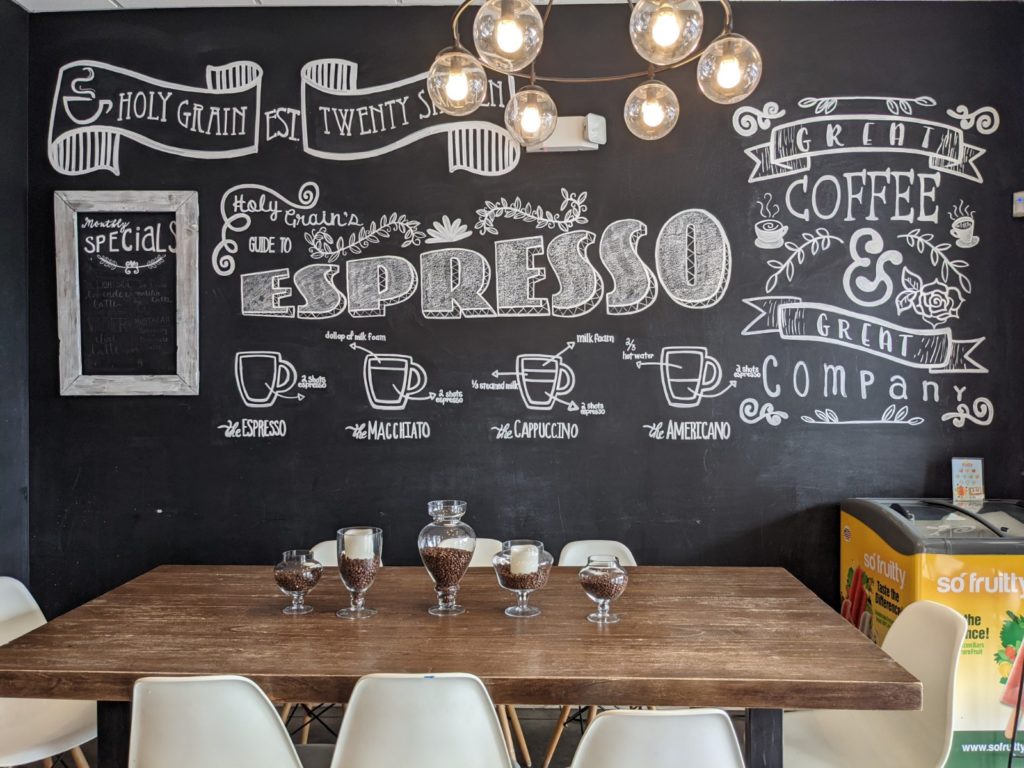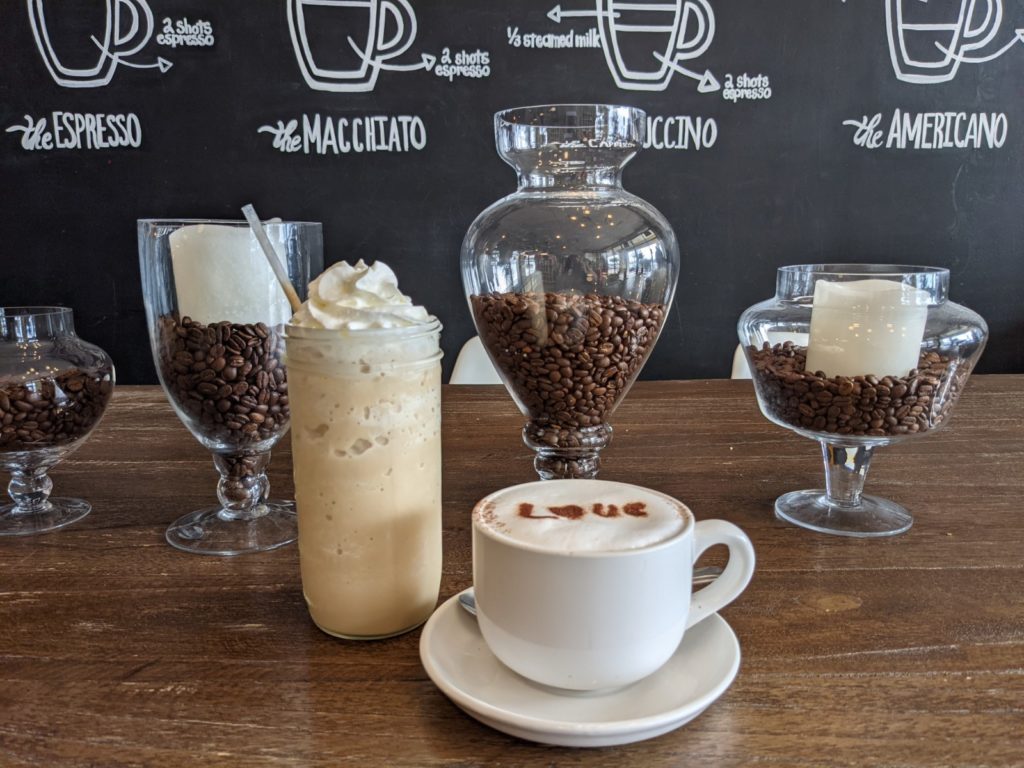 6735 Conroy Rd STE 109, Orlando, FL 32835
Holy Grain Coffee Shop is a Brazilian-owned joint just near CFS. The cafe itself is small, but if you're looking for a quiet spot to sip a cappuccino while studying or perusing the internet, I'd put them on your radar. Their aesthetic is trendy and quaint, and on top of their excellently brewed coffee, the service here is always exceptional, with affordable prices. The house favorite is the Brazilian Capuccino, which uses a bold, notably earthy coffee, but the powdered chocolate they top it with rounds the flavor out nicely. If you're in the mood for something a little more adventurous, the Lavender Vanilla Frappe is the one I'd tune you into – it's a safe journey of vanilla familiarity teamed with a distinctive floral flare that's sure to be a hit.
Back in 2016, Holy Grain was actually one of those locations converted to a Luke's Diner pop-up during Netflix's promotion of their revival of Gilmore Girls. I've never been a big fan of the show, but this is my favorite fact about the shop, as it shows one of the many ways they engage their clientele while also joining in on celebrating fandom. If you're like me and missed out, don't fret! Their event page allows you to relive some of the fun of the event, along with other past activities that were held at their establishment.
3. Achilles Art Cafe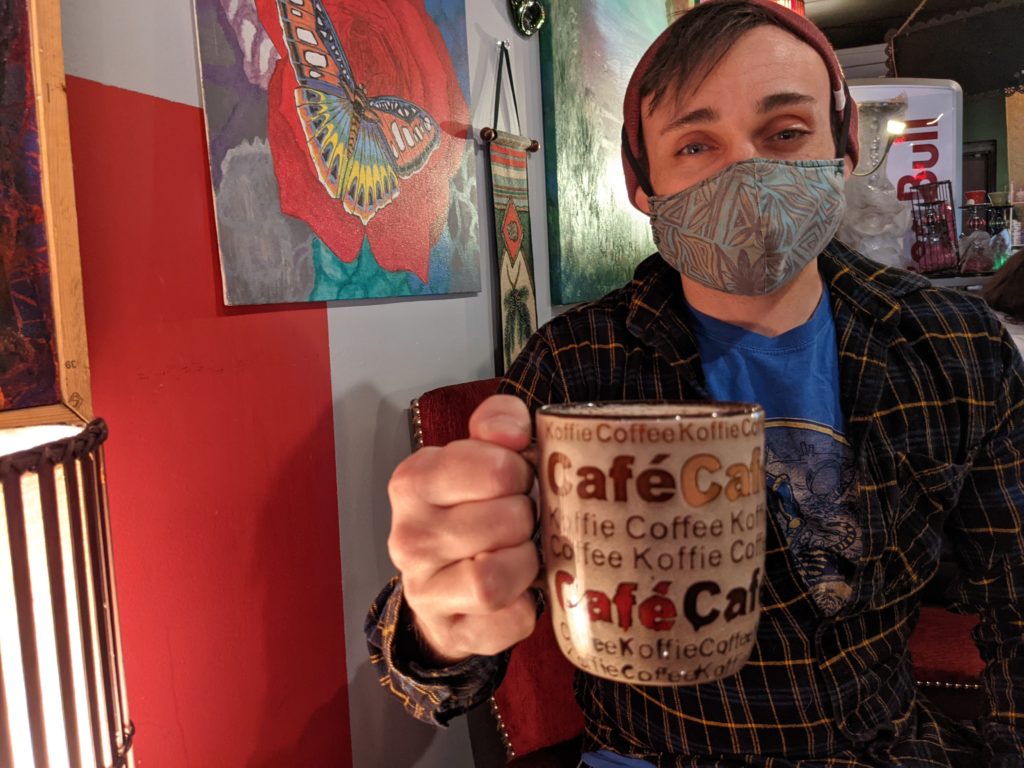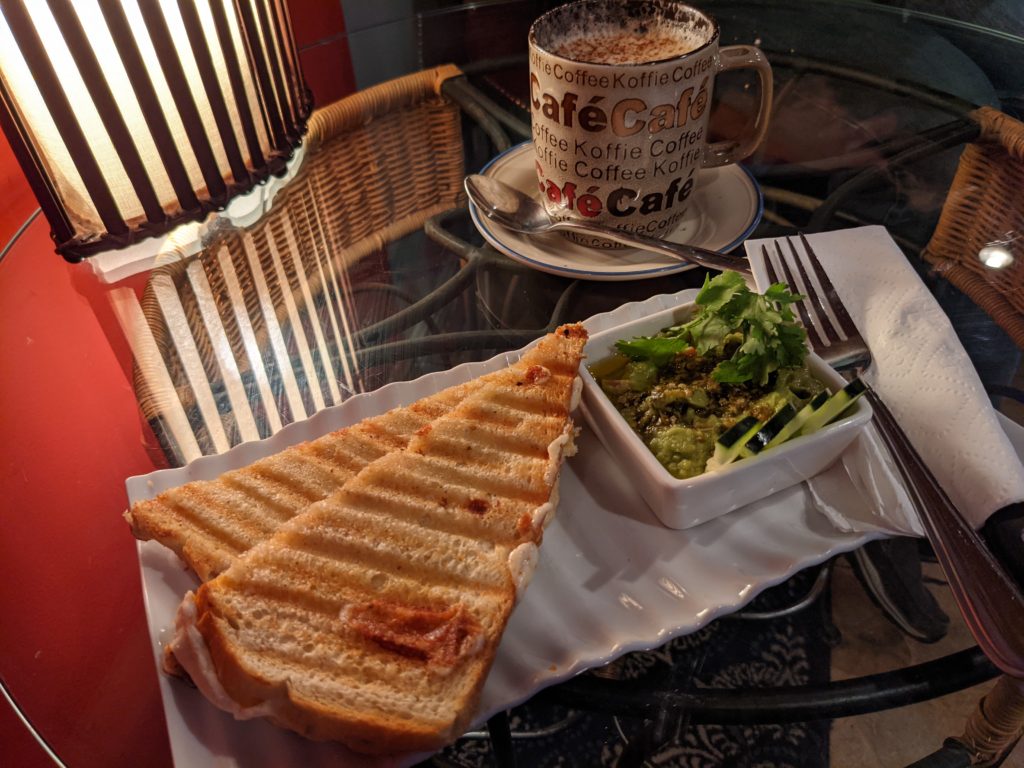 2869 Wilshire Dr #103, Orlando, FL 32835
Nestled in a small plaza that's tucked away in the Metro West area, Achilles Art Cafe is signaled only by two signs that simply state "Coffee Shop." As most people know, this curious preface is how some of the best stories start, so if you're wondering whether you should enter – enter you shall! Upon crossing its threshold, you'll find that this place is anything but ordinary. This shop balances the aesthetics of the modern coffee cafe with a strong, Euro-Bohemian flare, as evidenced by the store's furniture, dishware, and walls, which are lined with contributions from local artists.
If you're browsing through the menu and are unsure of what you want, my top suggestions would be the Coconut Macaroon Latte or the Cookies and Cream Frappe. If you want something more akin to your Starbucks fare, I'd go for their take on the White Mocha Latte. It's comparable to its corporate-brand counterpart and, I dare say, better, as it leans more towards a great latte rather than dessert in a cup. Their coffee, meanwhile, is spot-on and absolutely warrants a visit, but it's not just about your caffeine needs at Achilles – they have a full array of amazing-yet-reasonably-priced sandwiches, appetizers, and other food offerings that make this a great spot for lunch or a date with that special someone.
4. Coffee Shop of Horrors
17415 7th St Ste A, Montverde, FL 34756
I'll just get this out of the way – Coffee Shop of Horrors is located in Montverde, Florida, which is about 30 minutes from Orlando. Having said that, however, they come with my highest recommendation. I've been a fan of theirs long before their current brick-and-mortar status, as they have an excellent array of coffee, tea, and candy that is all themed to the horror movie genre. The shop's ever-growing bean inventory spans four regions, including some flavored options as well as specialty roasts that were created by teaming with local celebrities and artisans. My favorite is the Reanimator morning blend – a smooth, light roast that offers plenty of caffeine to keep me perked for a few hours. I'd also suggest their Beetlejuice-themed Banana-Nut Blend, which is a collaborated concoction with local entertainment and fabrication experts, CosFX Studios. During the fall and holiday season, I've also been known to go for The Quickening – a warming blend of whiskey and butterscotch-flavored Colombian beans that'll put you right in the spirit.
The cafe does their best to post their daily to-go menu on social media, but I'd suggest purchasing a bag to take with you, as it can be selective otherwise. I've done this in the past, and Coffee Shop of Horrors was more than happy to not only brew me a cup to enjoy on my drive, but also custom-grind my bag of beans to my exact coffee maker type. Your average price is about $5 for a cup to go, depending on size, and the typical eight-ounce bag of whole beans will run you about $9.99. If the commute seems too far, fear not – you can choose from the entire catalogue online, which they can ship to you. That way, you can enjoy a cup of local Orlando coffee while planning your next trip back!
---
What are your favorite coffee shops in the City Beautiful? Share your thoughts (and mugs) with 100,000+ other theme-park fans in our Orlando Informer Community on Facebook.
And be sure to follow Orlando Informer on Facebook, Twitter, and Instagram for the latest news and tips at Universal Orlando, Walt Disney World, and other Orlando destinations.