Last week's big Harry Potter news – that a nightly show involving projection-mapping on Hogwarts Castle could be coming later this year – was not only incredibly popular amongst the Universal faithful, it also underlined the company's approach to keeping its two Wizarding Worlds of Harry Potter fresh and exciting without having to build new rides. Keeping our purview strictly to Hogsmeade, other manifestations of this mentality include adding in new flavors of Butterbeer, replacing Zonko's Joke Shop with an expanded Honeydukes, and inserting new interactive wand experiences throughout the area.
https://www.youtube.com/watch?v=4FV9hPVgzfc
This is a strategy that, actually, is a sheer stroke of genius – it keeps providing a new reason for guests to come back year after year, while costing Universal only a small fraction of the cost that designing a brand-new ride system or constructing an entirely new show building would entail. It is, in fact, something that has already begun to spread to other areas of the resort (Raptor Encounter, which opened over in Jurassic Park in 2015, replaced the long-closed Triceratops Encounter without involving any bulldozers) and, even, to Disney itself (that same year, Frozen Summer Fun Live took over Hollywood Studios, involving a slew of shows, meet-'n-greets, and, of course, merchandise).
The next logical step, therefore, would be to expand this program even further, to have it touch more lands across all of Universal Orlando Resort. What other updates or new experiences can be slipped into both of the theme parks' pre-existing infrastructure? We've got a few ideas, as it turns out, and we're happy to share them with you below.
1. Skull Island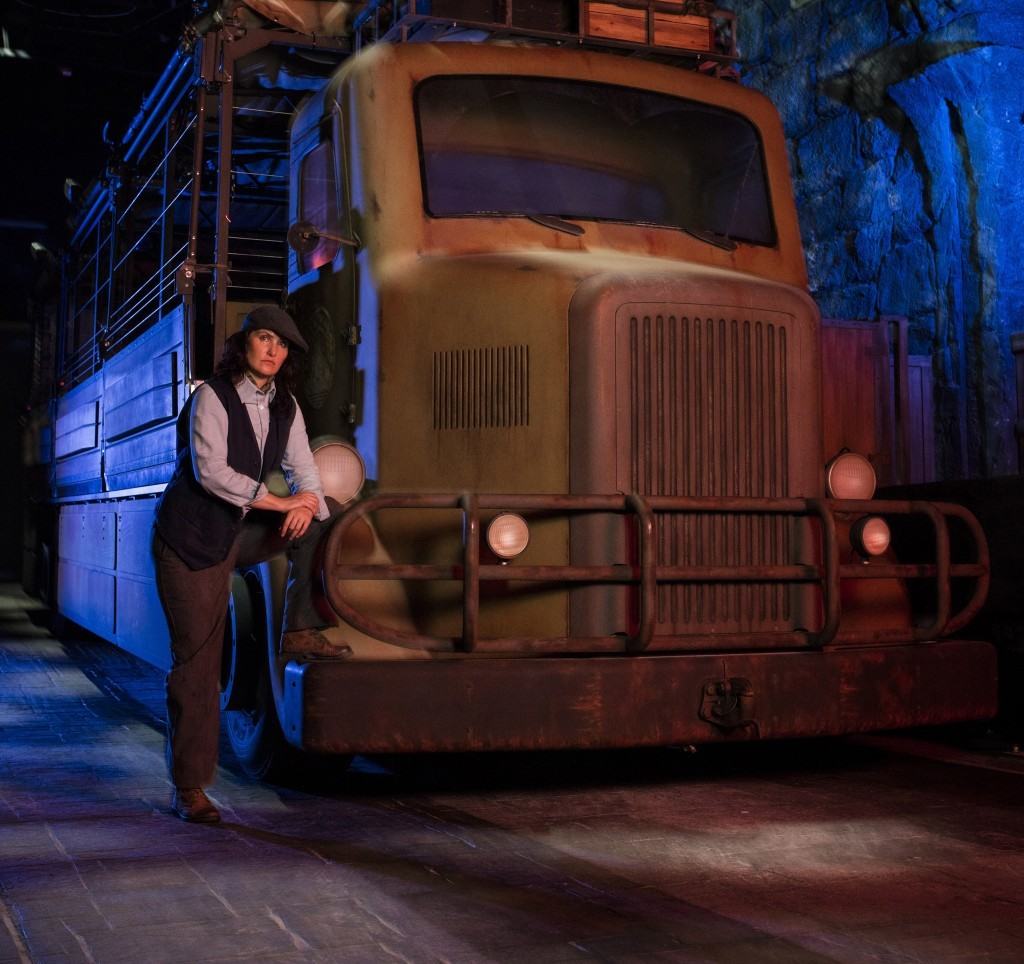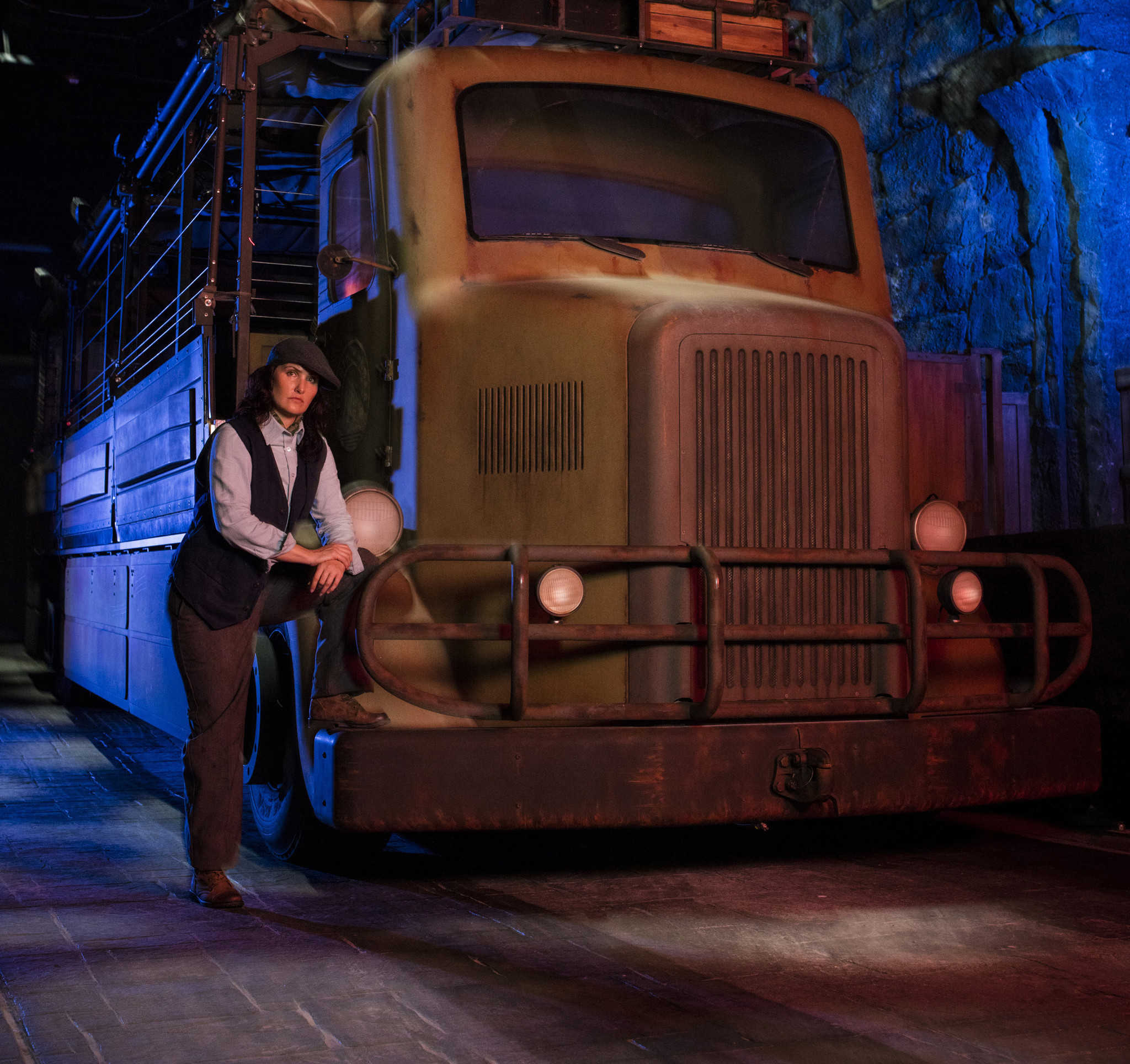 Universal Orlando Resort's newest land may also be its smallest, but that doesn't stop it from having a great deal of room for future growth.
Currently, the tiny sliver of real estate that used to be part of next-door Jurassic Park has just three stops for eager adventurers: Reign of Kong, that beautifully-realized (and highly controversial) ride, and two kiosks – Base Camp Provisions, which is dedicated to merchandise, and The Mess Tent, which carries food. It's the latter that first concerns us, as it can easily have its rather generic offerings of standard, boring hot dogs and pretzels be expanded with – or, preferably, replaced by – exclusive culinary items. Obviously, going the route of Harry Potter's Butterbeer or The Simpsons's Duff Beer isn't feasible, but why not include elaborate banana-centric concoctions – including ice cream, alcohol, or both – or, say, an 8th Wonder Expedition Company meal kit for newly-arrived explorers, appropriately themed to the 1930s setting? Food cart or not, there's no reason for The Mess Tent to be utterly forgettable.
Even better, though, would be something of the spectacle variety. When Skull Island first opened, Universal put on a brief performance that saw actors representing characters from Reign of Kong's story inadvertently summon the big guy with a smattering of fog and pyrotechnics.
https://www.youtube.com/watch?v=KgQKRaaeSZY
Now, of course, there are severe restrictions on everything from physical space to the usage of flame effects, but there's still plenty of options left. The tribal witch who summons Kong in both the queue and the show above can periodically come out at nights in a ritual that bids the king good night (something to help siphon crowds away from the rumored Hogwarts show), or the flesh-and-blood counterparts of the ride vehicles' audio-animatronic drivers could come out during busier seasons to meet-and-greet with the crowds, including swapping other mythological stories.
2. Springfield, USA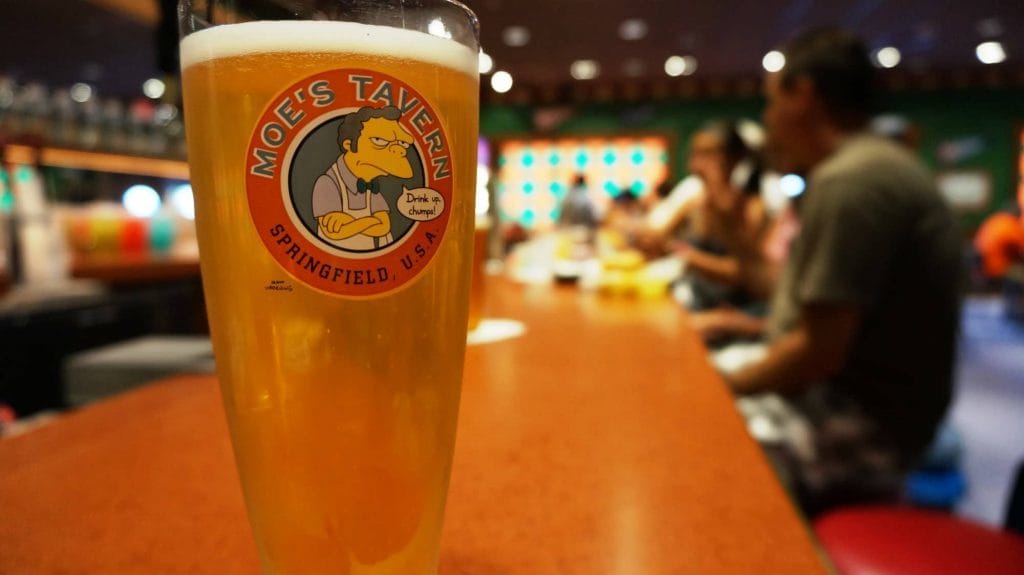 The home of the Simpsons is already a wonderfully fun and detailed area, filled to the brim with everything from photo-ops to Flaming Moe's. The idea here, then, is to simply continue to expand Springfield's already-robust attractions rather than attempt to fill in any gaping holes, and the best place to start is none other than Fast Food Blvd – if the Wizarding Worlds can receive new varieties of Butterbeer, why can't Duff get more new flavors, even if they're just more seasonal holiday offerings? Or how about that hot dog idea the television series's writers came up with that had a name that was some dozen words long?
But what should really get guests' blood flowing is the possibility of certain celebrations throughout the year – think of it like what Disney has transformed Epcot into, but on a much smaller (and, hopefully, more humorous) level. Oktoberfest is already represented by having the limited-time Dufftoberfest brew, but having a Springfield street fair pair with it would put everything over the top – and even this isn't as perfect of an idea as the always-rumored Treehouse of Horror event, which could be thrown during the already-incredibly-popular Halloween Horror Nights; think of it as the daytime, kid-friendly portion of the Halloween festivities, something more akin to Mickey's Not-So-Scary Halloween Party over at Magic Kingdom.
Still not convinced? Well, there's more – Camp Krusty for the dog days of summer, or some sort of Christmas event (to go along with that also-always-rumored Yule Ball across the park), or Whacking Day, when all the Springfield citizens drag out snakes and whack them to death in the town square.
…on second thought, we'll scratch that last one.
3. Marvel Super Hero Island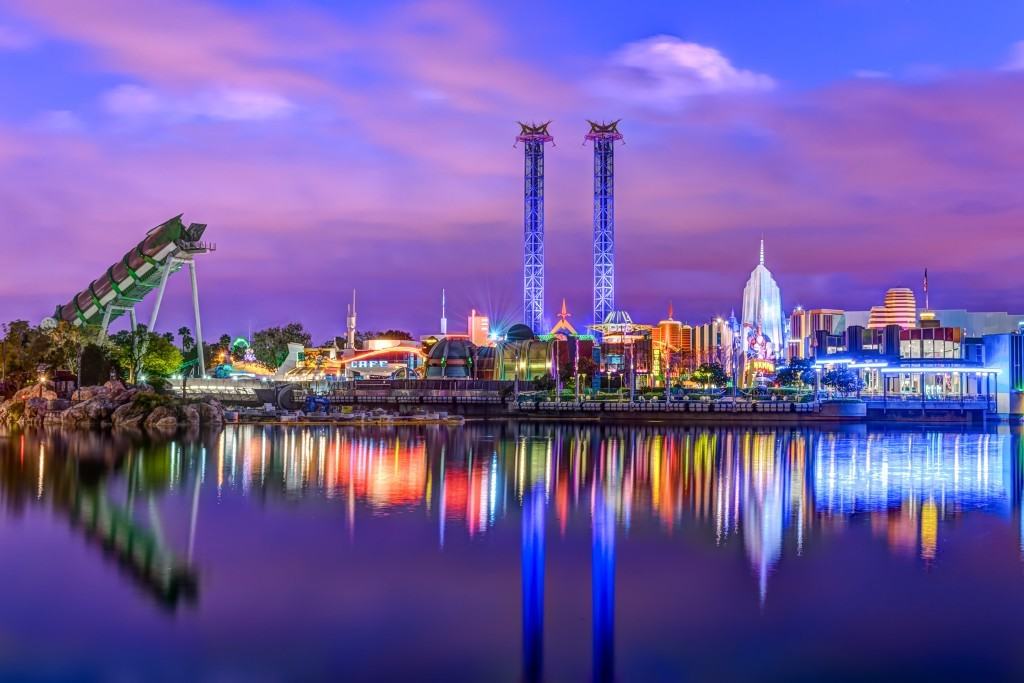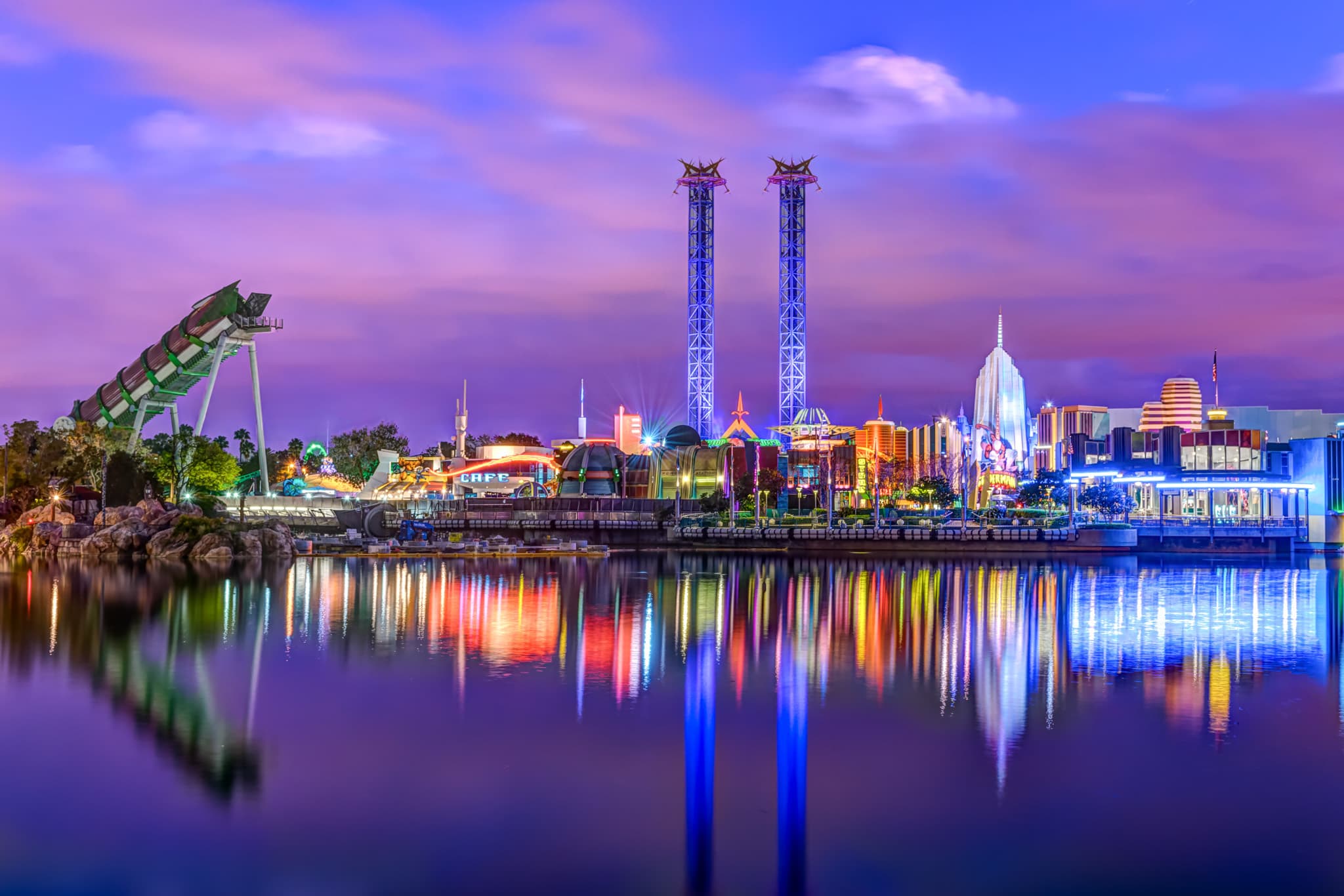 Marvel Super Hero Island is, unsurprisingly, in something of a weird state of play: although Universal does own – in perpetuity – the theme park rights for a number of Marvel Comics characters, Disney is the company's corporate parent and probably would see it in its best interest to try and derail any new developments at its competitor's park.  (Though there are many in the themed online community who contend that the Mouse is now fully resigned to the fact that it'll never be allowed to fully implement Marvel characters in Walt Disney World and has, as such, become much more cooperative with Universal, on the basis that increased ticket and merchandise sales still end up in its coffers.)
So we're going to limit all talk of tearing down Doctor Doom's Fearfall and Storm Force Accelatron for a new Avengers-themed dark ride and instead focus on a couple of smaller, more distinct possibilities. First up: with both Hogsmeade and Diagon Alley already the recipients of interactive wands, and Volcano Bay getting its TapuTapu bracelets when it opens this summer, it's time for other areas at Universal Orlando to get similarly interactive elements, and there are few locations that would benefit from such an addition as well as Marvel Super Hero Island would. Captain America's shield, Iron Man's gauntlet (not unlike what we saw in that recent Universal patent), Wolverine's claws, and Spider-Man's web-slingers would all prove to be ideal interactive gadgets, and, what's more, each could be made to provide a slightly different experience, making different parts of the comic-book land respond to your commands.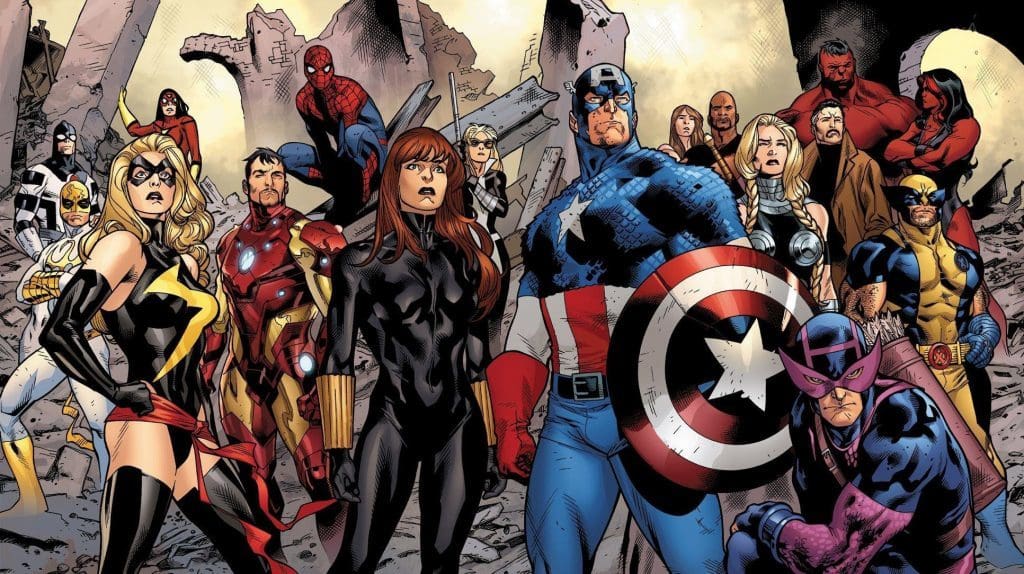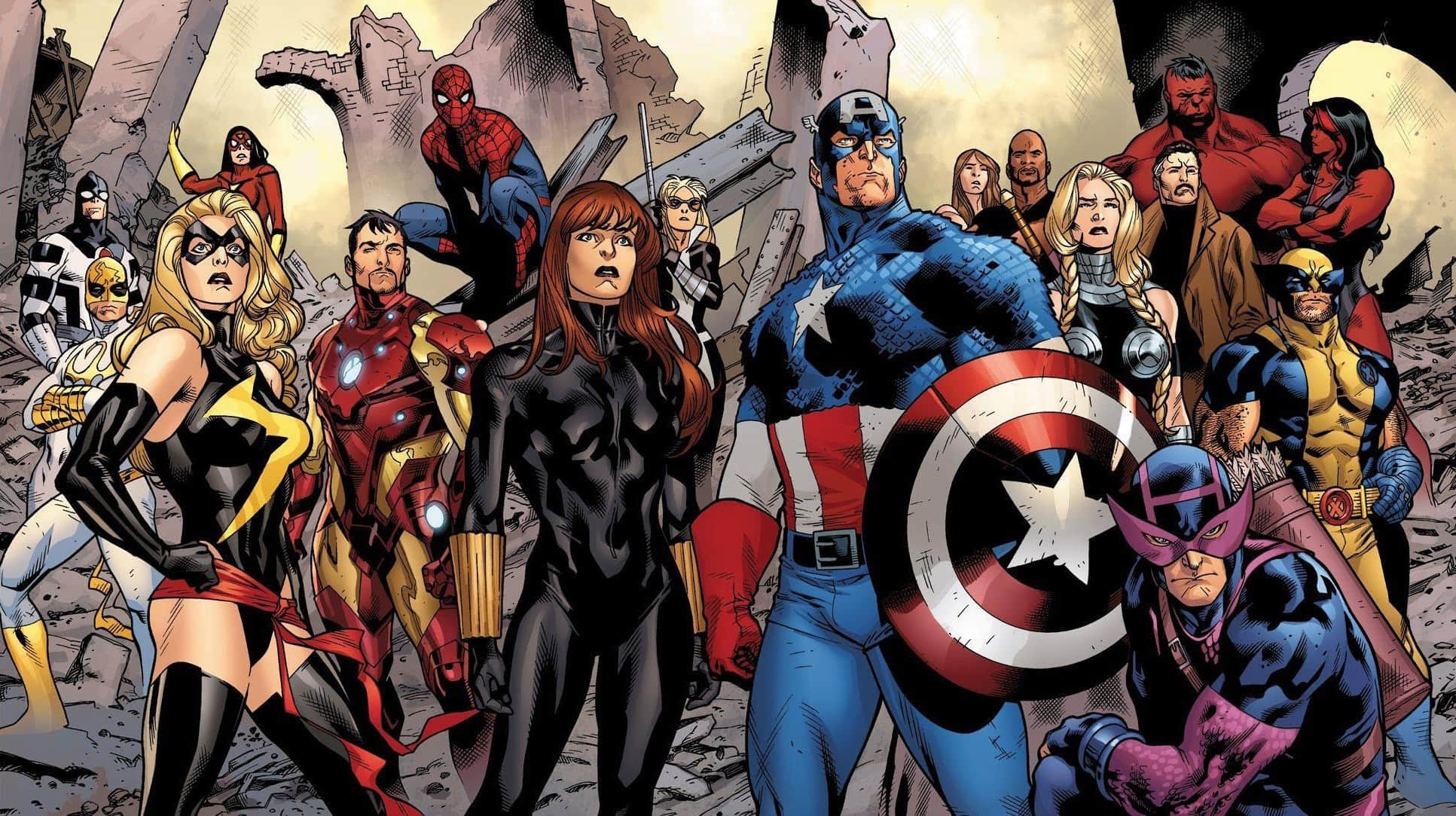 Now let's throw projection-mapping into the mix. Already used during Halloween Horror Nights to simulate buildings collapsing or to make the different house emblems and mascots slide around Hogwarts Castle during Wizarding World grand openings, such projectors could be used to similar effect here – the Avengers could be seen fighting against, say, Ultron or Loki, with the action unfolding from building to building all throughout the area. But an even cooler (and, probably, more feasible) effect would be to combine them with the interactive props and create something of mini videogames; in this way, the Avengers could assemble in the form of teams of guests coming together, and they would be forced to work together like their comic book counterparts do in order to win the game – a guest using Spidey's web goo, for instance, could momentarily incapacitate one of Dr. Doom's robotic henchmen who has just come around the corner, while another player wearing Wolvie's claws could then finish him off.
That's what I would do, at least, if I ran the (Universal) zoo.
What other areas of the resort deserve this type of sprucing up? What other types of experiences would you want to see installed? Let us know in the comments below.