When did you first fall in love? I mean fall in love with a theme park, that is!
For me, it was in April 1993, when I went on my senior class trip to Florida. We got to spend some time at Universal Studios Florida, Magic Kingdom, and SeaWorld, which planted a seed in my heart. My love for the parks – especially Universal – began.
In retrospect, it's easy to see why. I grew up in a rural community in Northern New York, which was miles to anywhere, including a movie theater (when we got to go see a film, it was a big deal). Having grown up in the era of iconic films – Star Wars (the original), E.T., Ghostbusters, Goonies, and Back to the Future, to name just a few – it was magical to be able to actually ride them. I can still remember my excitement at entering E.T. Adventure and seeing Steven Spielberg pop up on the screen for the first time. Or when I was chosen to participate in Ghostbusters Spooktacular, or eating at the original, in-park Hard Rock Café, or boarding the DeLorean in Back to the Future: The Ride. (I still have a t-shirt to commemorate my early Universal adventure, though there's zero chance it still fits!)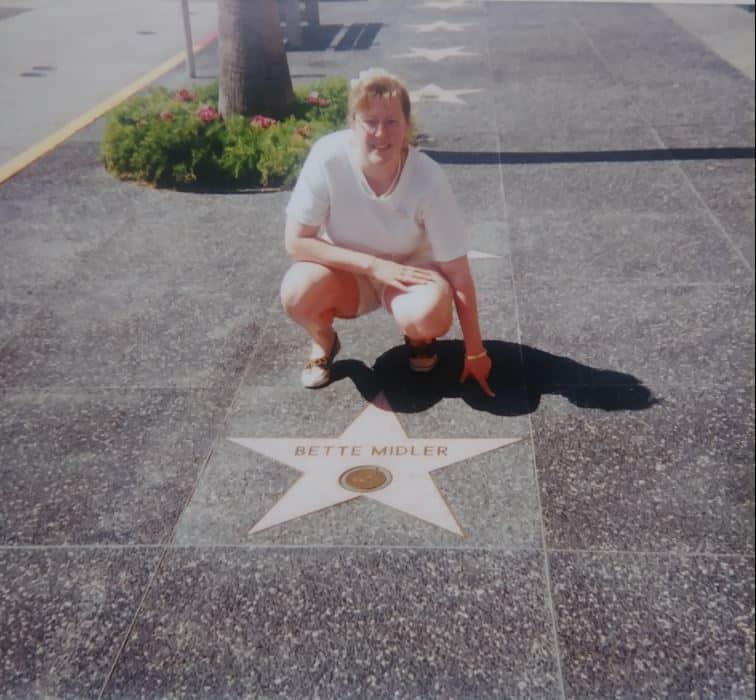 Since then, I've had several chances to visit Orlando again, and this love affair has only continued to blossom – even as it started to become intermixed with new loves in my life, including my husband and our boy. (I swear, sharing your theme park adventures with your family only makes them more memorable.) And as I've continued to see Universal grow and develop over the years, I've come to be 100% in thanks to three big reasons.
I'd like to share them – and my family's passion for them – with you now.
3. Volcano Bay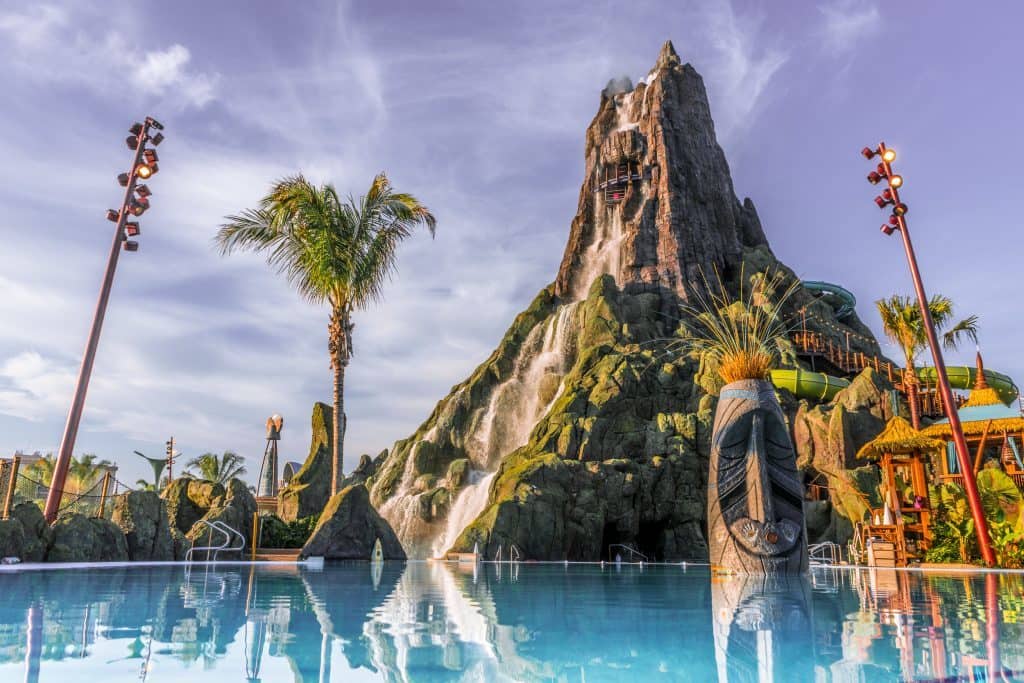 In August 2017, my family and I were fortunate enough to stay at Universal Orlando Resort for three weeks – an epic vacation we won't forget. Our length of stay allowed us to explore the brand-new addition of Volcano Bay, which the Boy really loved (it's always great to have something new to explore at one of your favorite places!). Like each of the parks, it takes some time to learn how to navigate this new water theme park, but we have it down now, and we find it quite enjoyable. Here's how we roll: I'm more of a beach-chair-and-lazy-river type of gal, and the Boy loves to go, go, go. Volcano Bay allows us to do both.
(I will say that the Boy got me on a couple of slides, but they really aren't my favorite. I did manage to outdo him, however, by trying the mammoth Ko'okiri Body Plunge, even if it was just a one-and-done situation for me.)
One of our favorite parts of the water park is the treats. There's a special flavor of soda available in the Coke Freestyle machines there called Kunuku Kooler, and all I can say is that it's awesome. We both love the Waturi fusion ice cream – to the point that we both considered heading back to Volcano Bay after we had left just to get some more. Then there's the chocolate lava cake, which the Boy swears will change your life, and the frozen Pog, which I myself adore – it's both tart and refreshing.
And one of the coolest parts of Volcano Bay is that it boasts its very own private walkway to…
2. Cabana Bay Beach Resort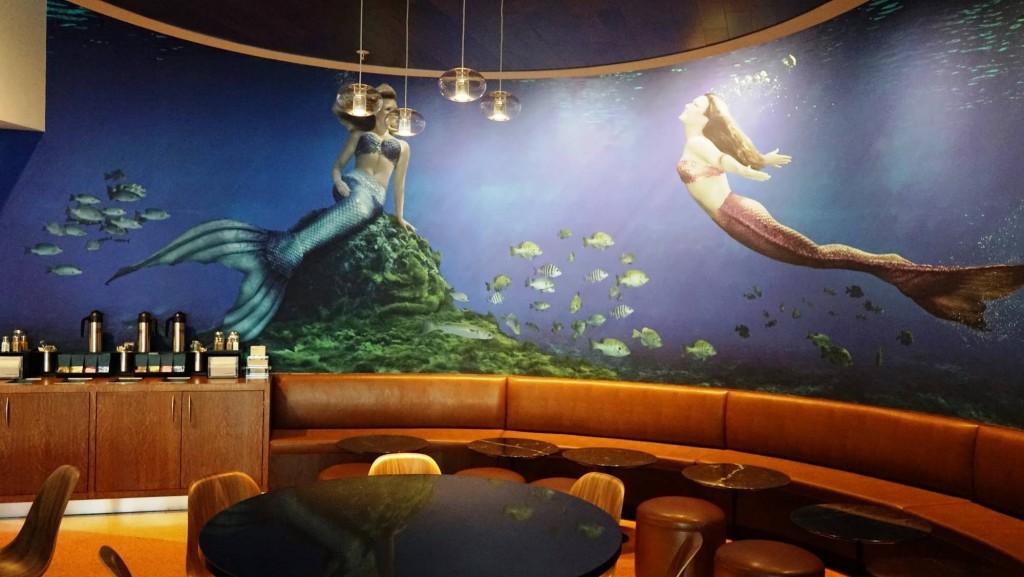 On a 2015 trip to Universal Orlando, we stayed onsite for the first time, at Cabana Bay Beach Resort. The whole family loved it! And we loved both points: being onsite was so much more convenient and less stressful, and Cabana Bay is such a lovely hotel – we adored its retro vibe, its lazy river, and its nightly dive-in movies.
When we were able to return to Universal again in 2017, it was a no-brainer that we'd stay at Cabana once more. On this repeat visit, we actually managed to enjoy the hotel even more – we stayed in a family suite, which just might be the best way to experience Universal. The extra room and privacy door were perfect since the Boy was now a full-blown teenager, and having a refrigerator and microwave in the room was great, especially since it can help to cut down on food and beverage costs.
But one of the best parts of Cabana Bay Beach Resort for me, personally, is the in-house Starbucks. It's so convenient to be able to get a morning cup of coffee for the bus ride to the parks, and it also feels quite indulgent to get to have a Starbucks drink every day – which is what vacation is all about, right?
There are two last favorite features I have to just quickly mention. Galaxy Bowl is a nice place to enjoy some family fun in a more relaxed atmosphere, and we're also big fans of the Friday character meet-'n-greets in the lobby, which allow for a better interaction with the characters – and much shorter lines than what you find in the parks.
1. The Wizarding World of Harry Potter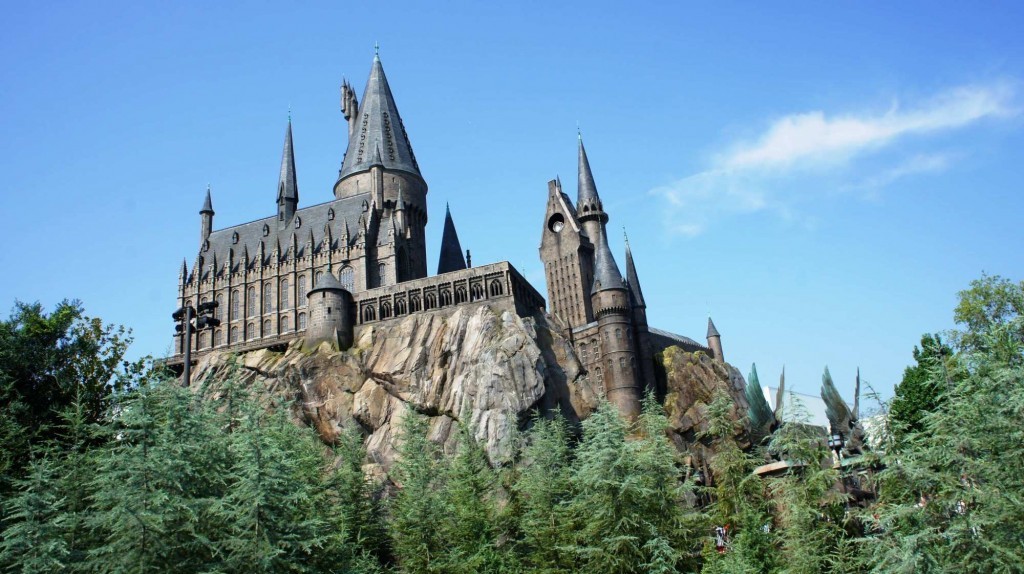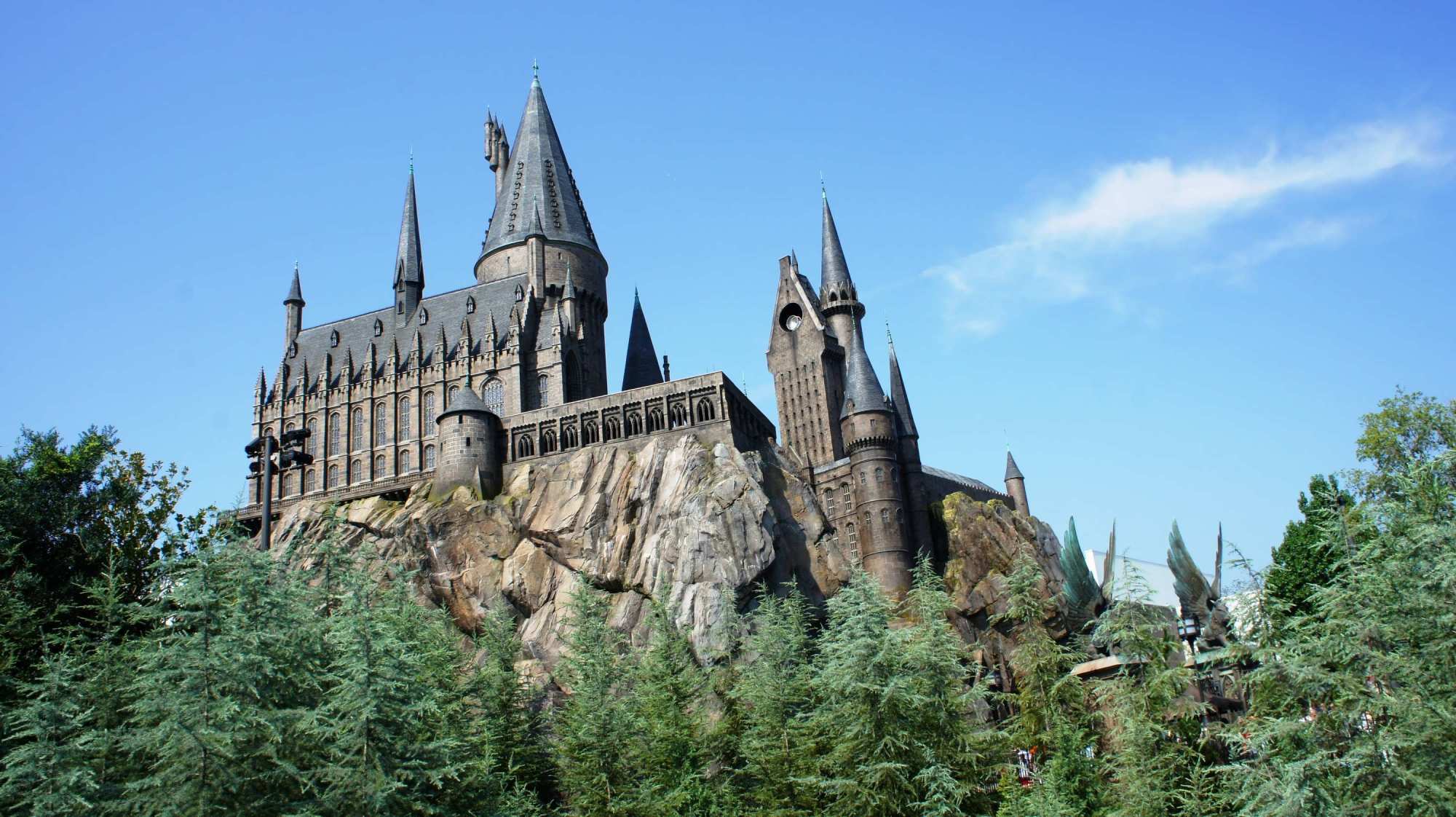 I want to say that I fell in love with Universal long before Harry Potter was a twinkle in J.K. Rowling's eye – and I did – but these themed areas have just elevated that love to heights that wouldn't otherwise be possible.
I first got to visit The Wizarding World of Harry Potter on my 40th birthday in 2013. I remember arriving at Islands of Adventure and practically running to find Hogsmeade Village – it was impressive and overwhelming and, of course, magical. It is so amazing to me how Universal has created this completely-immersive experience that just deepens my passion for all things Harry Potter (and theme park!). My first stop once inside was to buy a Butterbeer; any Potter-head that has done this knows that she can now die happy. I loved exploring all the shops and seeing the Boy be chosen for the wand experience in Ollivander's.
And then they just haven't stopped since – they've continued to heap on the awesomeness. They added Diagon Alley, made the wands interactive, and expanded their Butterbeer offerings to include ice cream and potted cream, which are now both must-haves on every trip.
I know that there are muggles out there that just don't get it (including the one I am married to), but to those of us that do, it's like heaven on Earth.
BONUS: Orlando Informer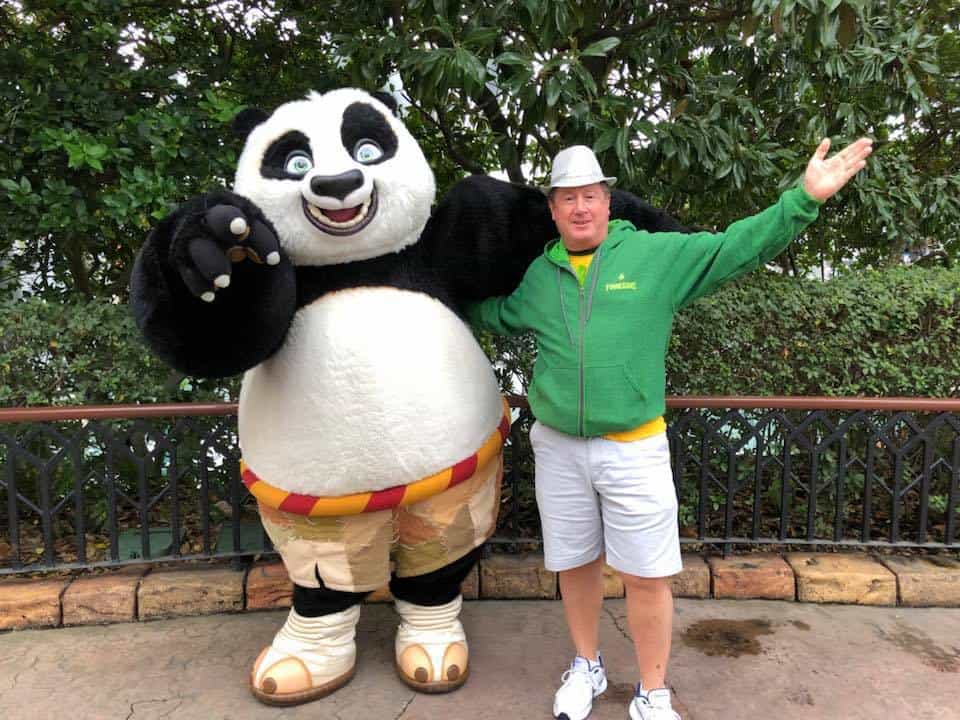 I know this technically isn't part of Universal Orlando, but bear with me here.
Sometime over the course of the last few years, we discovered Orlando Informer, which has been a great tool for us as we learned to navigate the Universal Orlando landscape in its updated form (Hubby and I enjoy listening to the OI Podcast and making plans based on it).
But I especially enjoy the Facebook community, as it's a great place to go and ask questions about the parks and learn about things other group members enjoy doing during their visits. Over the past couple years, the community has really become like my big vacation family. I love seeing everyone's photos on rides and with characters and seeing their food choices. It's fun to say "Me, too" or "I can't wait to try that next time!" My daily routine has grown to include looking for Chuck's fun morning posts – I let the dog out, brew some coffee, and find some super-helpful information, such as "It's National Big Toe Day," "The first brick was laid for the White House on this day in 1792," and "Happy birthday to Steven Tyler (105)."
But, most of all, I really enjoy the camaraderie. In a world so full of sorrow, the Orlando Informer Facebook Community gives me the opportunity to share the things that bring me joy. It is a place where I can share even the smallest things and have someone comment, "I do that, too!"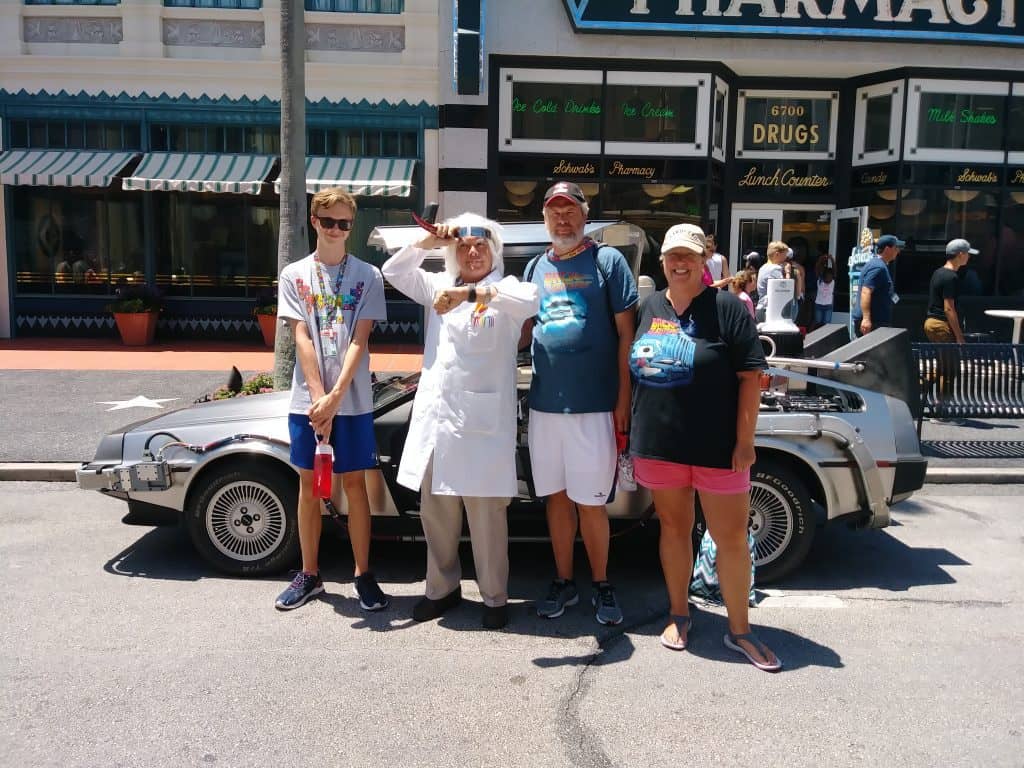 As a Universal Orlando junkie, it makes me feel like I am not alone in the world, and that there are others out there that understand me.
–
Want more fun stories about Universal Orlando, Walt Disney World, and other Orlando attractions? Be sure to follow Orlando Informer on Facebook, Twitter, and Instagram.