One of the benefits of being at the parks almost every week is that I get to explore every nook and cranny of the parks that normally may be overlooked by regular day guest. Islands of Adventure is filled with groundbreaking attractions and thrill rides, but the park also has areas that are hidden and off the beaten path, that are just as fun to explore.
Let's take a look at some of the more "hidden" areas of Islands of Adventure that you may not notice on your first or even your second visit to Islands of Adventure.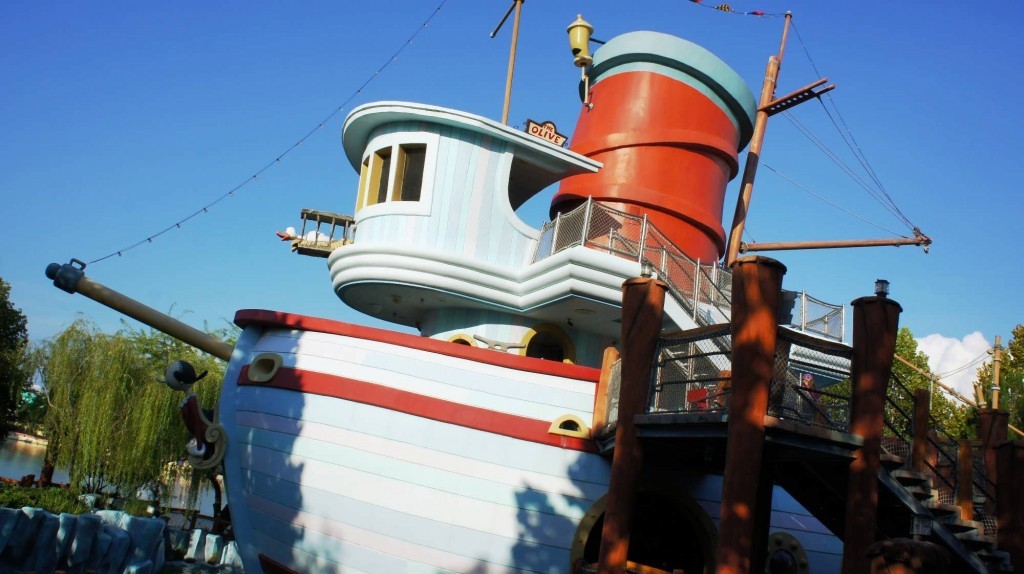 This area of Toon Lagoon is kinda off the beaten path and even though it is a giant boat, you will miss it if you are just swinging in the area to ride Popeye and Bluto's Bilge-Rat Barges. The area features a massive recreation of Popeye's vessel, the Olive. The area features a variety of activities for kids to enjoy, including the popular squirt guns atop the ship where guests can soak riders on Popeye and Bluto's Bilge-Rat Barges. The area also features a variety of hands-on activities for the little ones to enjoy.
There is also an area of Popeye and Bluto's Bilge-Rat Barges extended queue located in front of Me Ship that provides excellent views of the surrounding areas of the park and is usually a quiet place to unwind for a few minutes.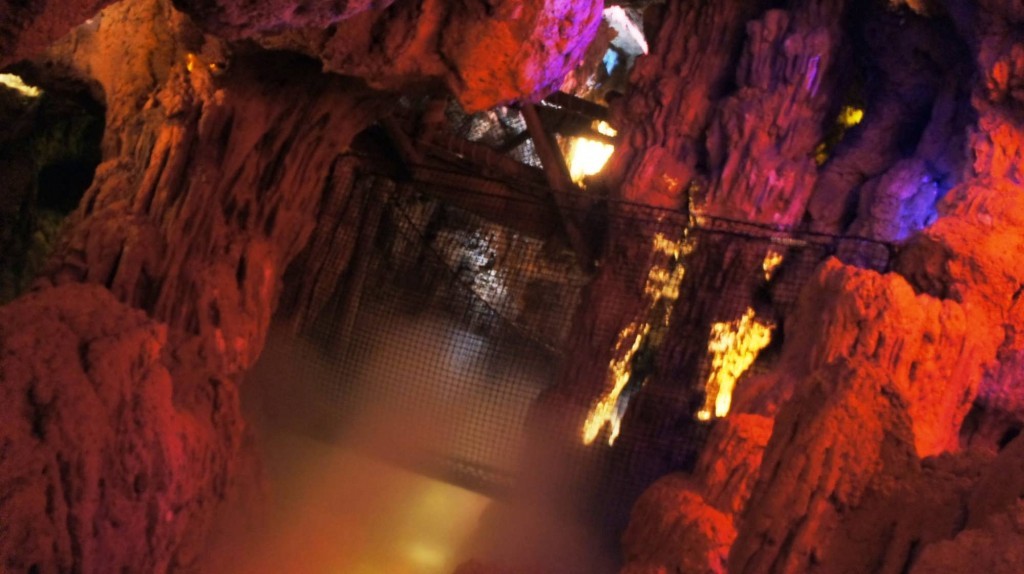 Amber Mines in Camp Jurassic
Who say's you have to be a kid to have fun in Camp Jurassic? One of my favorite "hidden" areas at Islands of Adventure are the Amber Mines located in the Camp Jurassic section of Jurassic Park. This areas features a variety of hidden tunnels and rope bridges to explore. The area is often filled with fog and a geyser shoots off every few minutes inside the area, sometimes surprising guests. The Amber Mines are located in the back section of Camp Jurassic around the giant waterfalls. The area can come off as a little "creepy" at first to the little ones, but usually get over it and end up really enjoying this area.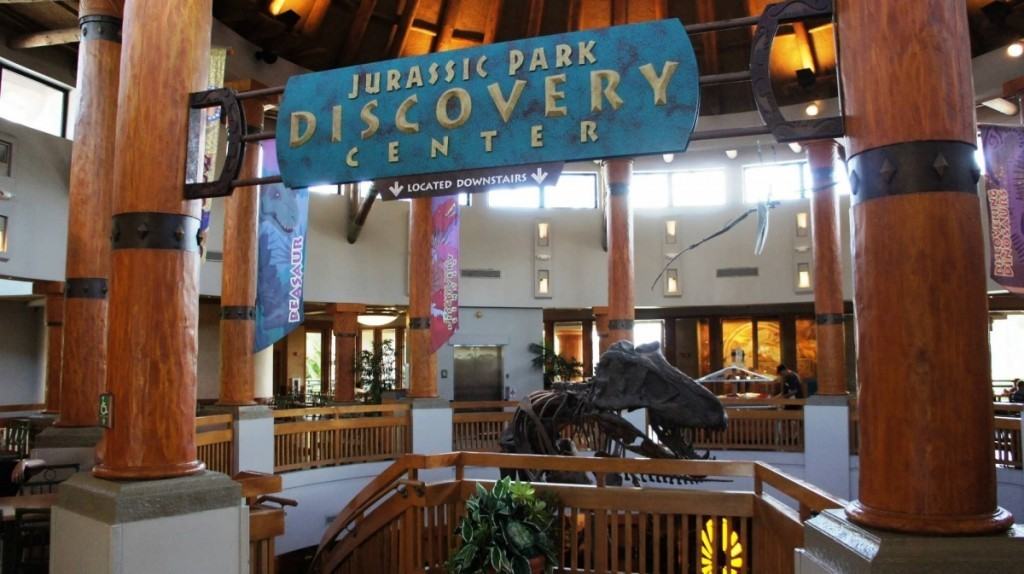 Jurassic Park is full of secrets, not only are the Amber Mines that we talked about above a great area to explore, but the Discovery Center in Jurassic Park is also a great area to explore and is often bypassed by a lot of guests. The Discovery Center is the epicenter of the Jurassic Park section at Islands of Adventure and features a variety of hands on fun for the whole family to enjoy. Once inside, head downstairs (or take the elevator) for the real fun. Here you'll be able to help with DNA sequencing, participate in a dinosaur dig, and one of the coolest things is that you'll be able to watch a baby dinosaur hatch if you time your visit just right! This is a must-do if you have little ones who love dinosaurs!
The Jurassic Park Discovery Center also features a quick service burger restaurant called Burger Digs and a gift shop on the top floor.
These are just a few of the "hidden" areas for guests to enjoy at Islands of Adventure. The park is filled with all sorts of hidden secrets that we like to share.
For the latest news, tips, and more at Universal Orlando, Disney World, and other Orlando attractions be sure to follow Orlando Informer on Facebook, Twitter, and Instagram.