Get ready to scream with excitement as Gators, Ghosts & Goblins returns to Gatorland for its fifth year! Mark your calendars for October 14th, 15th, 21st, 22nd, 28th, and 29th as Gatorland invites guests of all ages to their family-friendly fright fest. With the park open from 10 AM to 5 PM, you have plenty of time to roam this daytime haunt, all accessible with the convenience of your Gatorland ticket.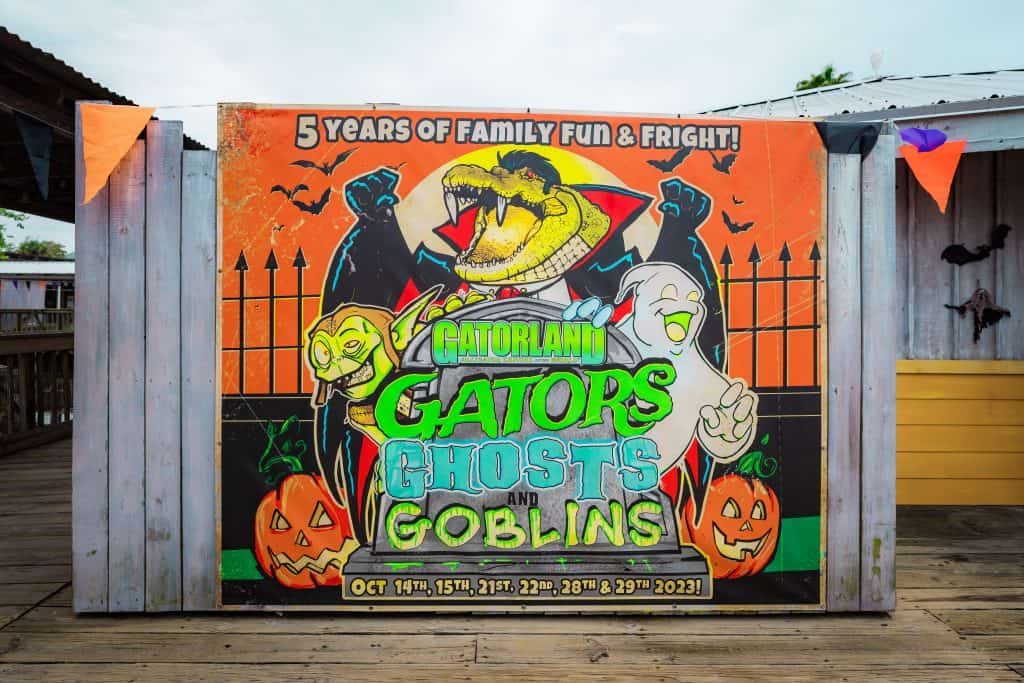 Before the gates officially creek open for this event, we received a shriek peek into what awaits this Halloween season at Gatorland. 
The Creepy Creature Carnival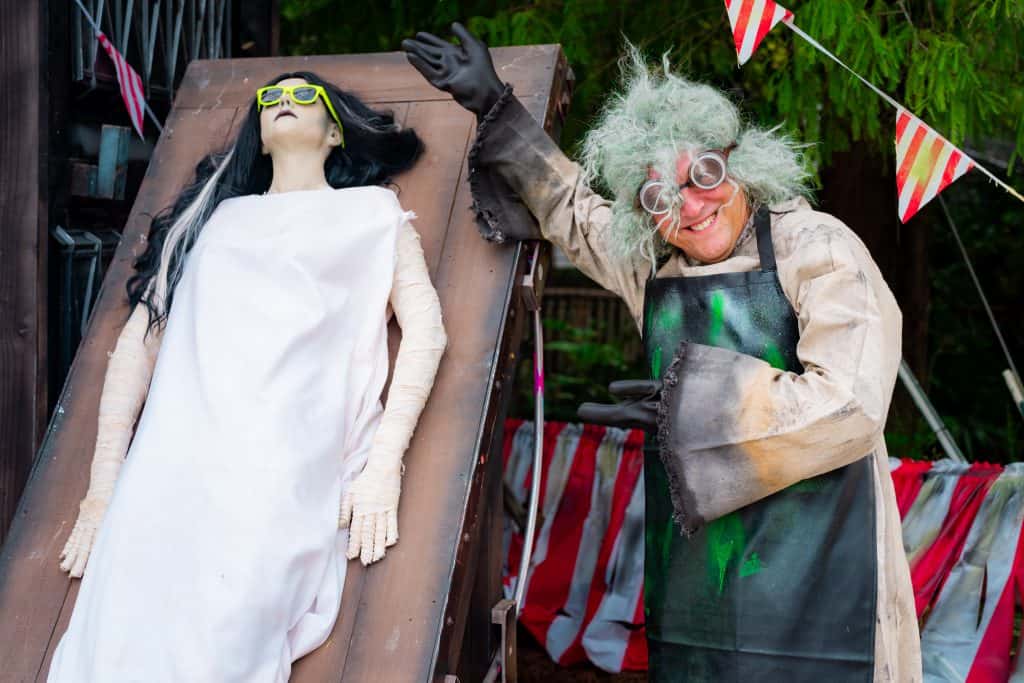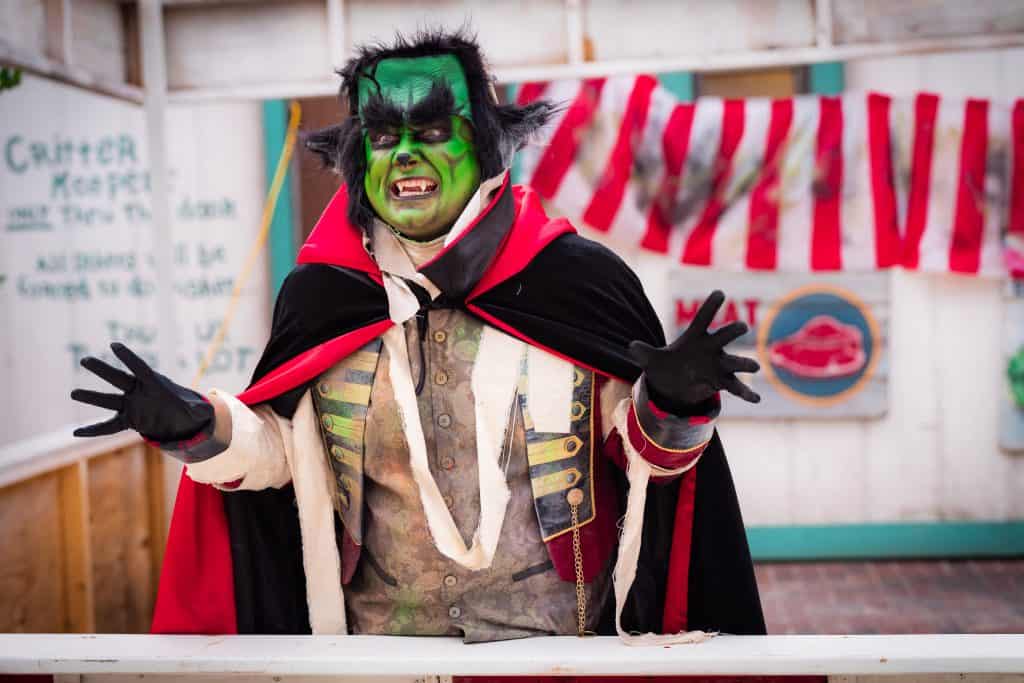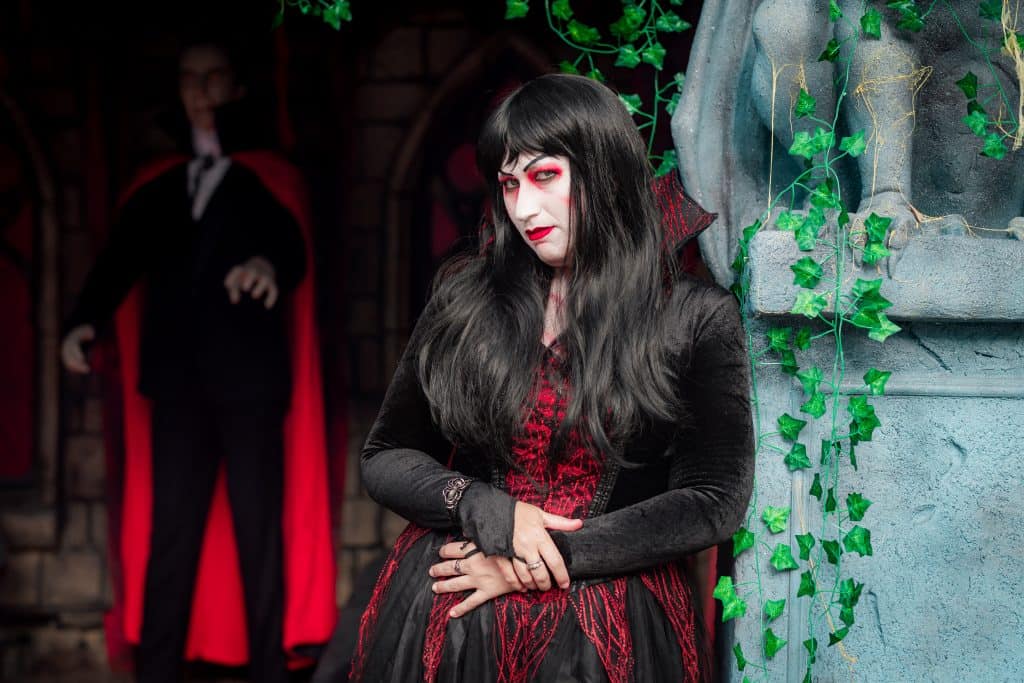 Come one, come all! Step right up to enter this world of monsters and myths. Do not fear, these creatures are here not to scare but to host an array of Halloween midway games. 
Unleash your inner mad scientist at Dr. Frankenstein's Franken-Factory where you will wield a mallet to send the monster's brain flying into the air in hopes that it will land in the creation's noggin. Next, sink your fangs into Coffin Cornhole. Aim the bags of garlic straight for the heart of the casket with undead accuracy. 
Have your camera ready for fantastical photo ops with a werewolf peddling delicious treats, a mummy crafting unique hairstyles, and Frankenstein's Bride basking in the sun. Strike a pose as you now have undeniable, photographic proof of your legendary encounter.
Frightful Frontier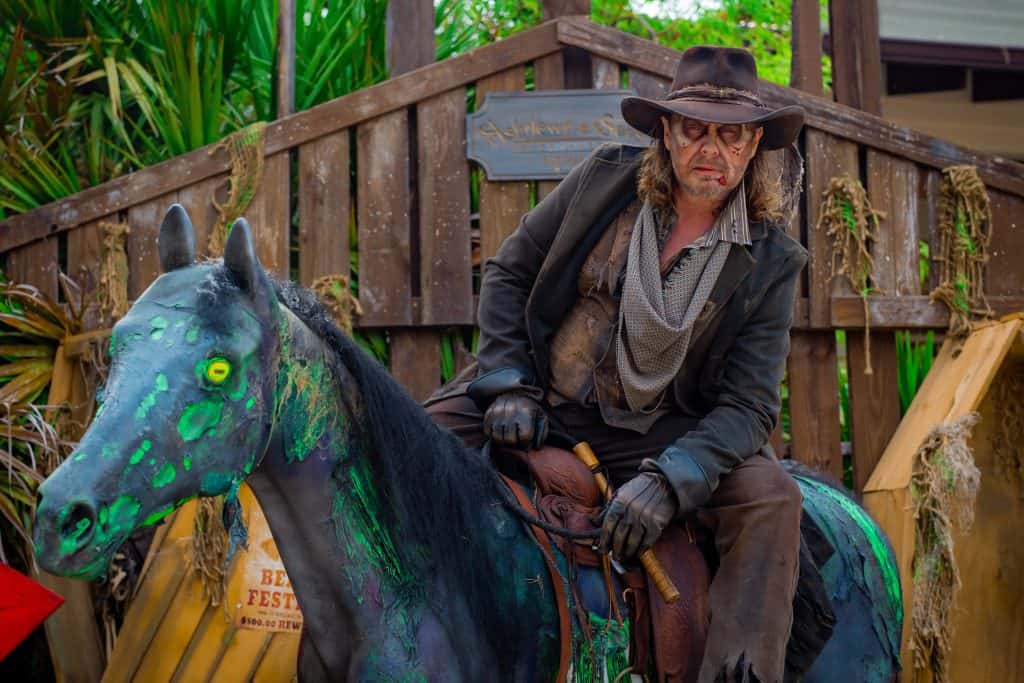 Strap on your chaps and spurs, partner, as you take a gander through this ghost town that was once filled with the echoes of saloon chatter and cowboy boots. A seemingly one-horse town has been claimed by cowboys who have gone to meet their maker… and returned. The past and the paranormal merge when you come face-to-face with the restless spirits of the Old West who will have you quaking in your boots. You won't want to miss this showdown, where the living and departed share the same dusty trail. 
Cryptid Express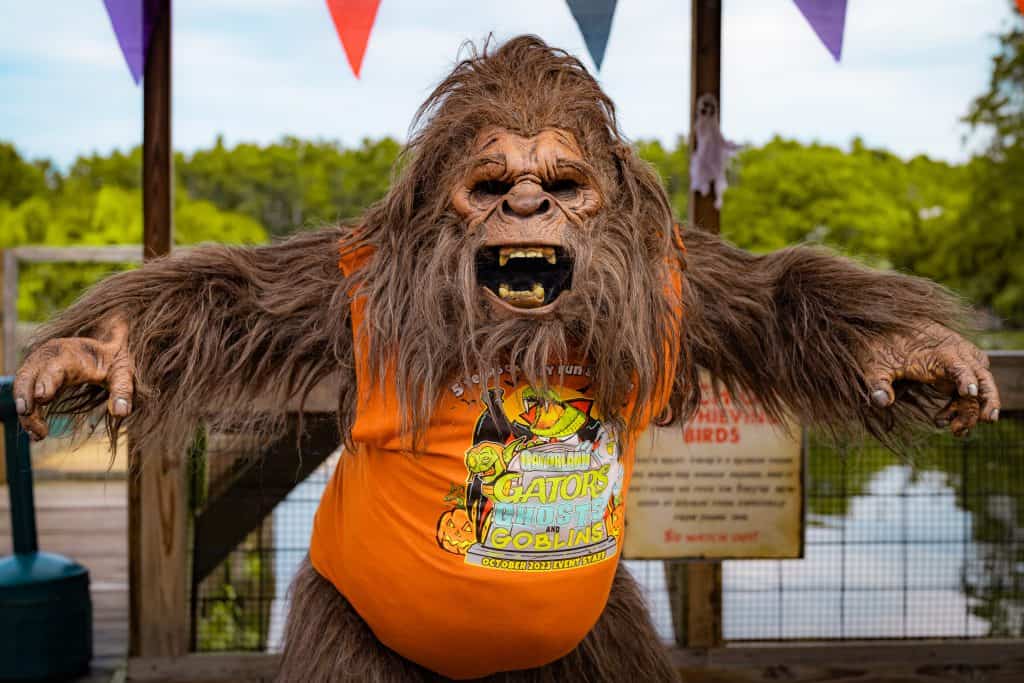 All aboard the Cryptid Express! This train is your ticket to the uncharted territories of the unknown. As this locomotive chugs along its track, curious passengers will revel in the wonders of hidden beasts, like the Florida Skunk Ape, Moth Man, Chupacabra, and more!
Swamp Ghost's Monster Museum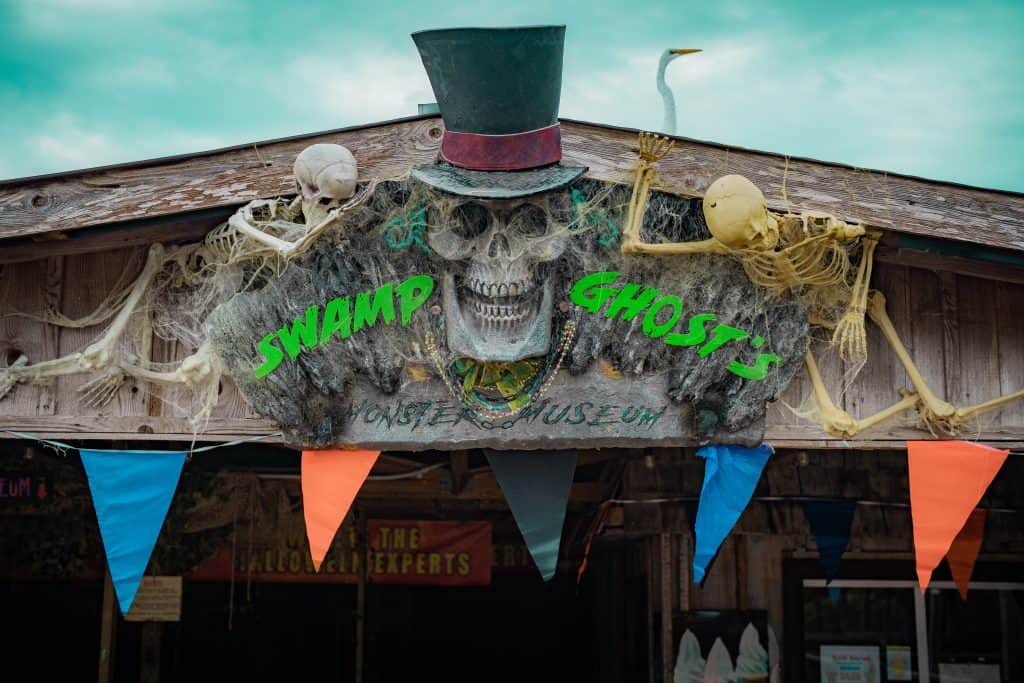 This once hustling and bustling all hallows eve exhibition has been seemingly replaced by something far more sinister – Spirited Shop-o-ween Super Duper Store. The gallery once filled with relics from the past have been lost to a wide selection of conveniently packaged Halloween costumes like "Crazy Cat Lady" and "'Super' Skunk Ape."
We had just been selected to begin our training at this retail establishment when our orientation was interrupted by a creature who materialized from the great beyond. We followed this otherworldly guide into the depths of what once appeared to be a storage room, only to discover an entire exhibit showcasing the history of Halloween. 
As this walkthrough unravels the tales of this haunted holiday, onlookers are met at a crossroads. Here, you can push forward into the depths of a haunted house experience or choose to end your journey. Due to the nature of this specific experience, younger guests and those seeking a scare-free escape will be led to an exit prior to the scares that ensue further into Swamp Ghost's Monster Museum. 
Halloween Costumes
Guests of all ages are welcome to don their family-friendly All Hallows best during their time at Gatorland. In fact, the kids can show off their attire during the Children's Costume Parade, taking center stage at the Upclose Arena at 1:30 PM. In the true spirit of the holiday, all participants will receive candy! 
From the youngest trick-or-treaters to seasoned Halloween enthusiasts, Gators, Ghosts & Goblins is sure to bewitch guests with an entire realm of daytime, wholesome fun at Gatorland this October. Hurry and snag your discounted Gatorland admission through Orlando Informer before this event vanishes like a ghost in the night!
---
Follow Orlando Informer on TikTok, Threads,  Facebook, Twitter, and Instagram for the latest news, tips, and more at Universal Orlando, Walt Disney World, and other Orlando attractions.