If I could give just one dining tip to Orlando visitors, I think I'd have to go with making Restaurant Row a culinary must-do.
Tucked in between the attractions area and the edge of the residential area sits Orlando's Restaurant Row, a two-mile stretch of Sand Lake Road that is a foodie's dream come true.
The super-convenient location of Restaurant Row, minutes from I-Drive, makes it a very popular destination for visitors and residents alike. Many of the restaurants in this area offer happy hour during the work week, making it an excellent choice for post-workday wind down. While dining along Restaurant Row, you very well could be rubbing elbows with the "who's who" of the Orlando area. And this epicenter of Central Florida is also a fantastic place to celebrate a special occasion.
Location
You will find over 30 different restaurants inserted along Sand Lake Road, in between International Drive and Apopka Vineland Road. Restaurant Row starts at the intersection of Sand Lake Road and Turkey Lake Road and stretches until Sand Lake Road itself comes to an end to the east – see it on Google Maps. It is very easy to get to and from Universal Orlando, especially if you take Turkey Lake Road, which runs behind Universal.
If you are staying in the SeaWorld area and can get to Turkey Lake Road, I advise choosing this route, as the I-4 Eastbound exit onto Sand Lake Road often gets backed up. In fact, when heading to Restaurant Row, it is a good idea to plan for a little bit of traffic congestion during peak hours and, of course, peak season. Some of Orlando's best and brightest restaurants are just waiting to be enjoyed, and there is no shortage of patrons heading to one of Central Florida's best dining locations.
Dining Options
I have not been to every single establishment along Restaurant Row, but I've been to enough to have my favorites, which I'm happy to share with you:
Big Fin Seafood Kitchen – great owner, great happy hour, amazing lobster mac 'n cheese and Maine lobster Mondays. ($$ Around $14-$34 a plate)
Website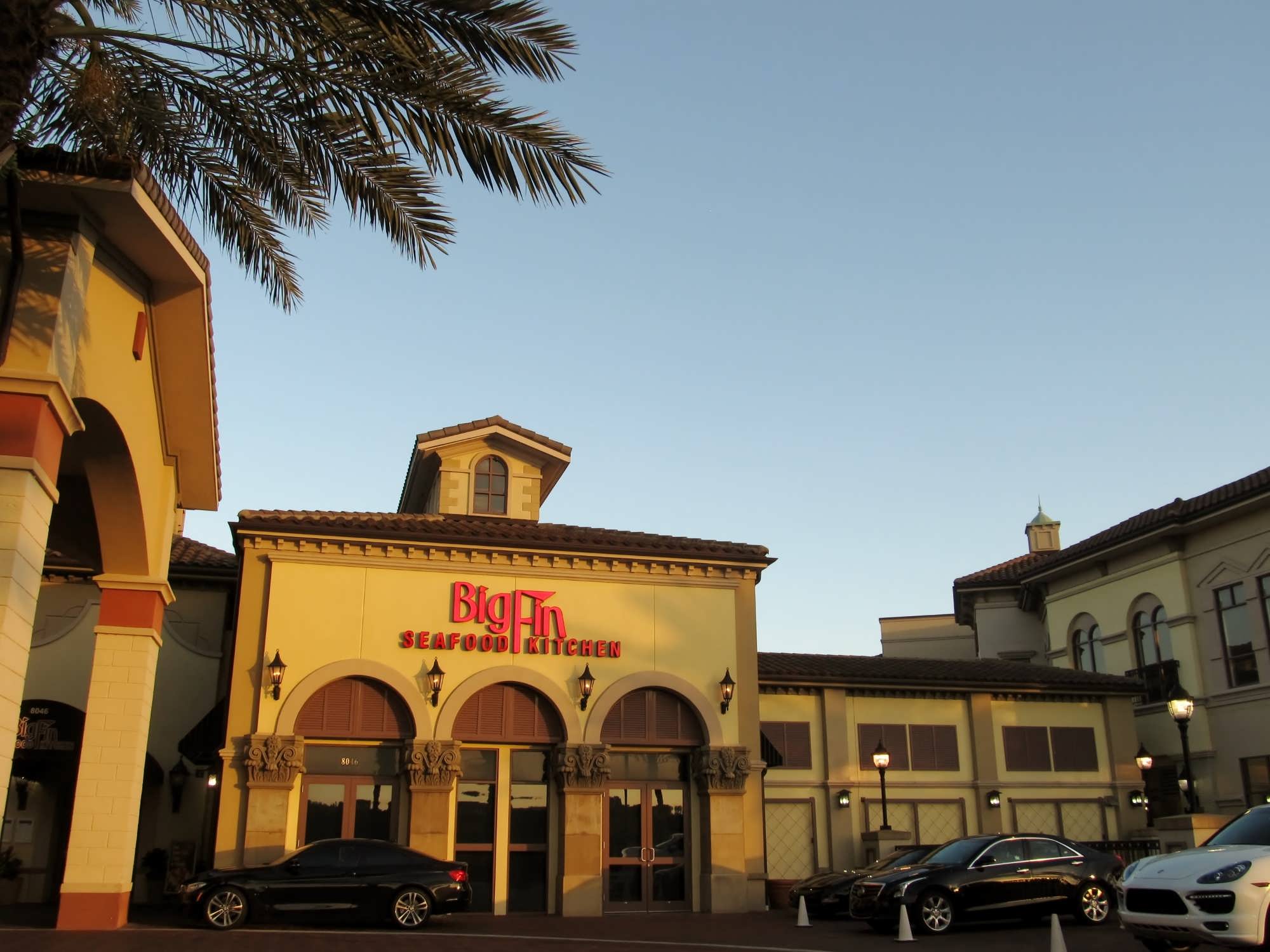 Seasons 52 – a true Orlando original. Fresh food, health-conscious menu, delicious dishes, and great staff in true Darden Restaurant fashion. ($$ Around $14–$34 a plate)
Website
Rocco's Tacos – one of the most fun and energetic spots in Restaurant Row. Mexican classics taken up a notch. Tequila fans, rejoice. ($$ Around $9-$30 a plate)
Website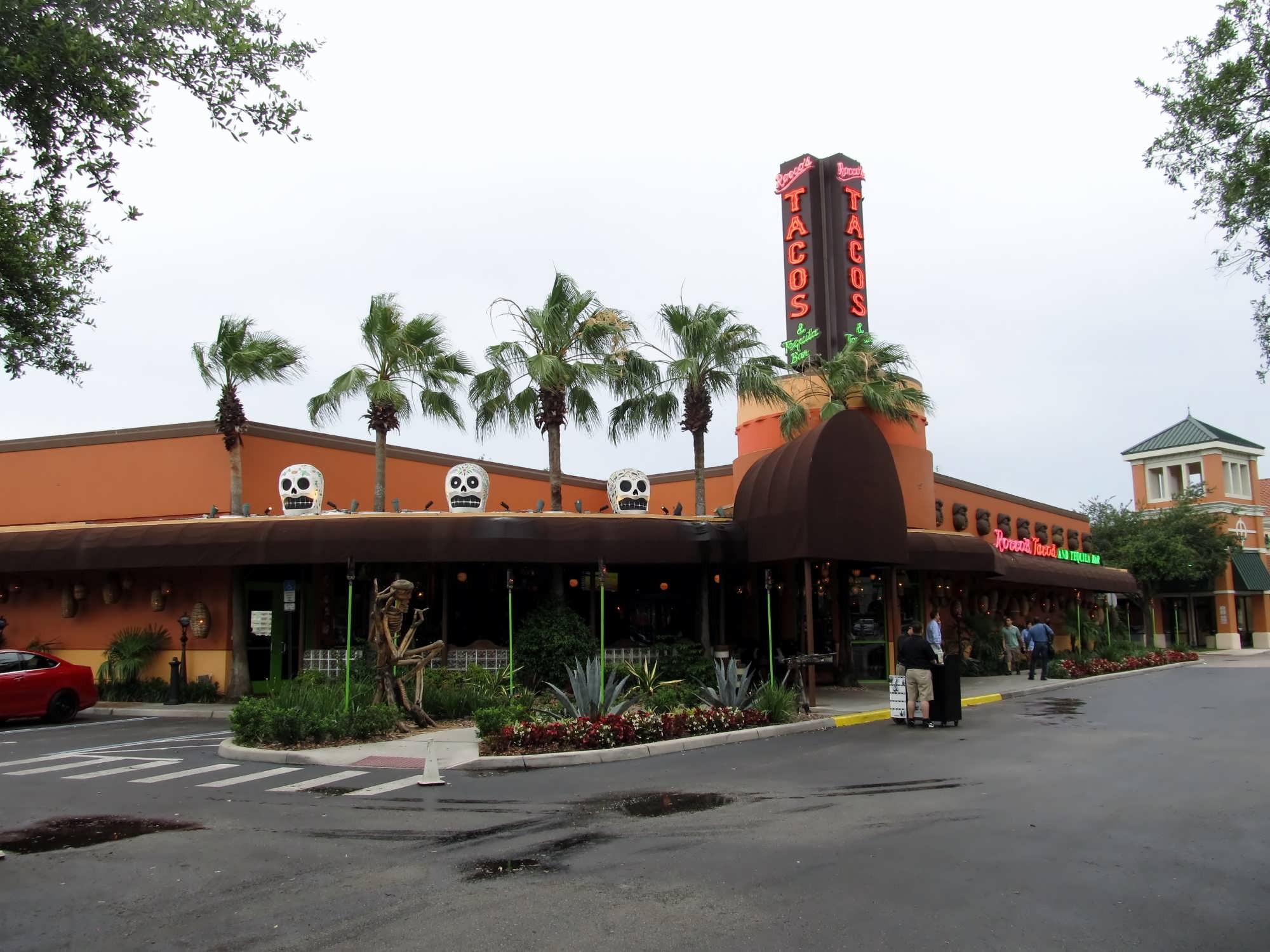 Moonfish – creative sushi, amazing seafood and steaks, fun happy hour (which is always busy!), superb staff. ($$$ Entering expensive territory – $25-$45 a plate)
Website
There are other restaurants that I have yet to visit that generate a lot of buzz and are very popular. These establishments are on my must-do list:
Eddie V's – modern, sophisticated seafood. Darden Restaurants's latest upscale brainchild. It's been generating lots of word of mouth. ($$$ Entering expensive territory – $25-$45 a plate)
Website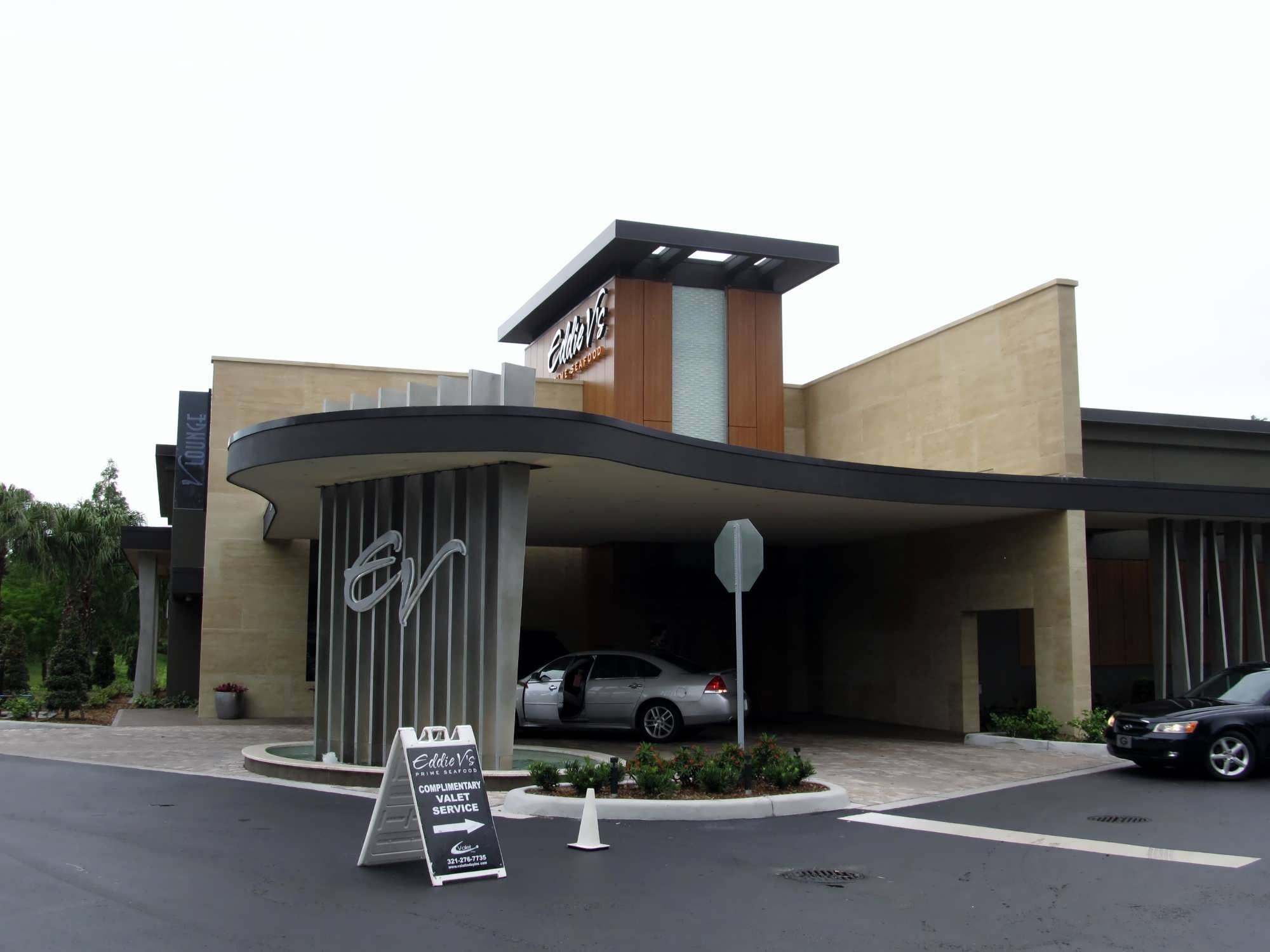 Roy's – chain restaurant that feels nothing like a chain restaurant. Tropical, Hawaiian-fusion cuisine, decent happy hour, gluten-free menu. ($$ Around $17-$35 a plate)
Website
Ocean Prime – a crown jewel of Restaurant Row. Upscale, chic, luxurious seafood and steaks, with a gluten-free menu. It opened before Eddie V's and seems to be the main reason Eddie's opened where it did, right across the street. ($$$ Entering expensive territory – around $20-$45 a plate)
Website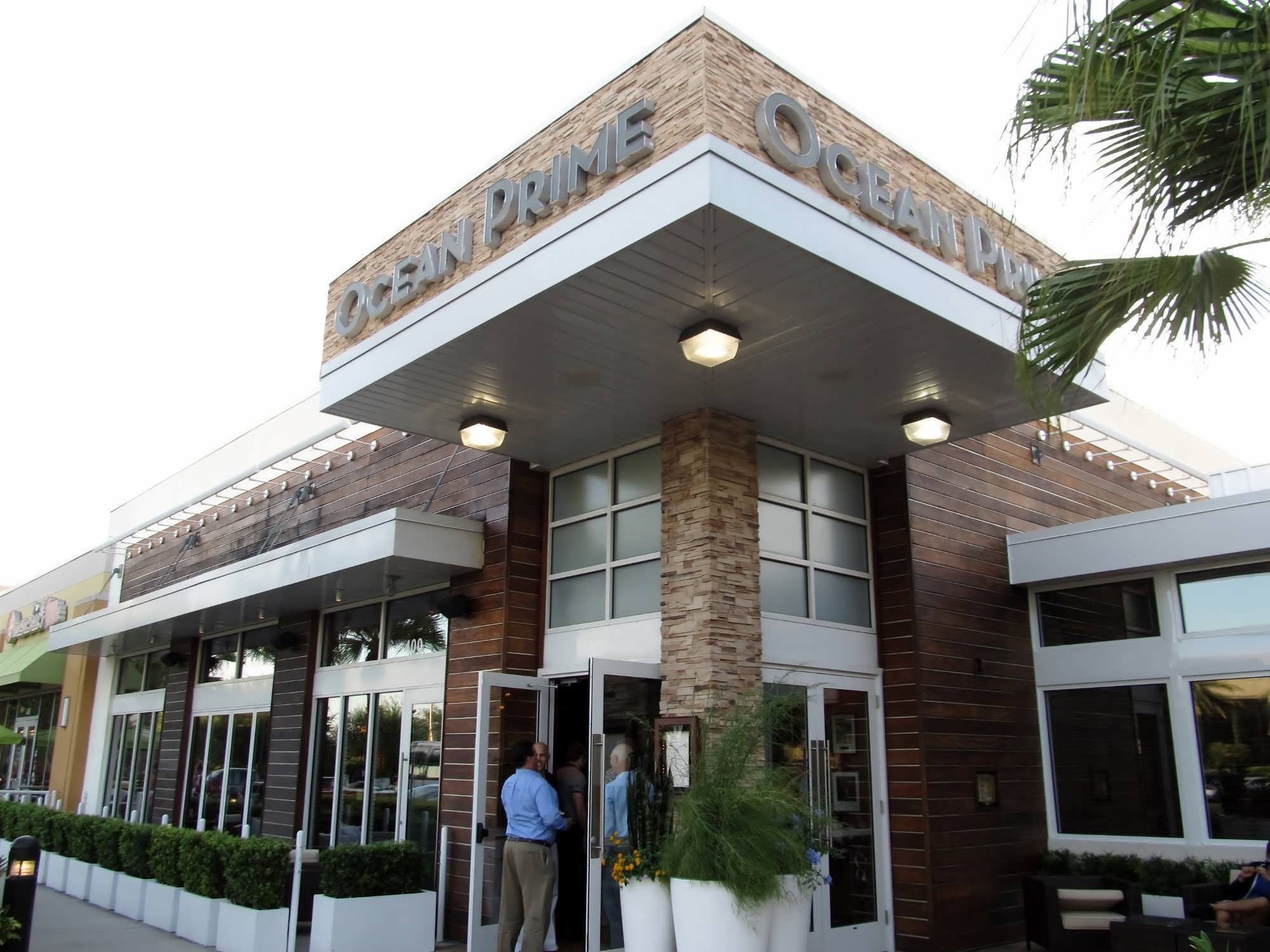 Vines Grille & Wine Bar – creative classics, great wines (obviously), and live music. A perfect date night with a great happy hour. ($$$ Entering expensive territory – $20-$45 a plate)
Website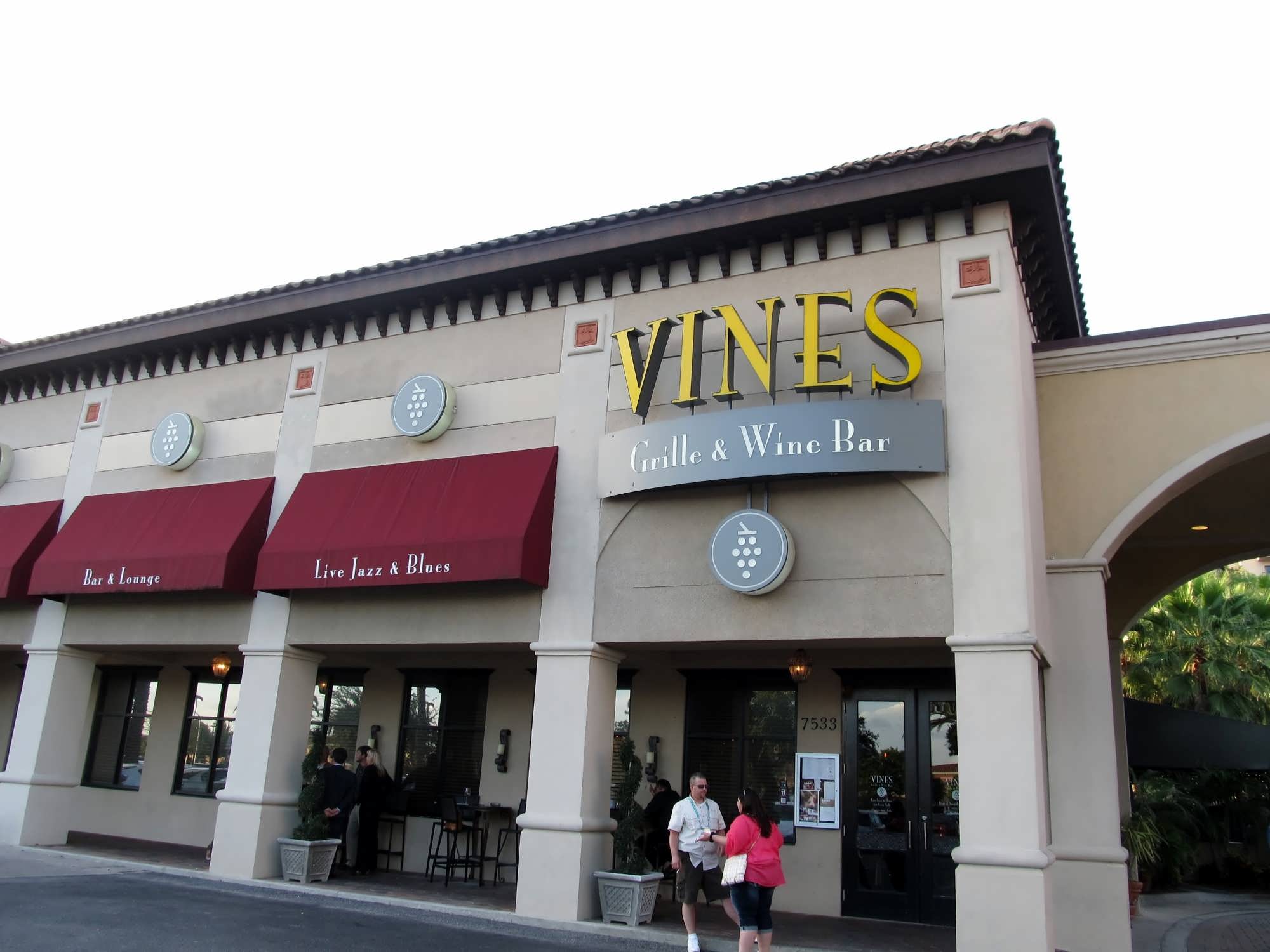 The Pharmacy – did you know Orlando has a few speakeasies? The Pharmacy, located in the Via Dellagio complex, is a very popular place to, um… get a cure for what ails ya, shall we say?
Even if you aren't looking for a full-service dining experience or have a budget to stick to, there are some fantastic choices for quick or casual dining. Besides a selection of fast-food staples like McDonalds and Chic-Fil-A, here are some options in the casual category:
Pei Wei Asian diner – one of my favorites! This is the same company as P.F. Chang's, and Pei Wei's food is just as flavorful as its full-service cousin.
Website
Tijuana Flats – what started by a UCF student as a popular college kid place to eat has now become a fast-growing chain known for its incredible, flavorful Mexican cuisine and pretty addicting hot sauce bar. Beware – they run a great special on Tuesdays, but the place always gets packed this particular night of the week.
Website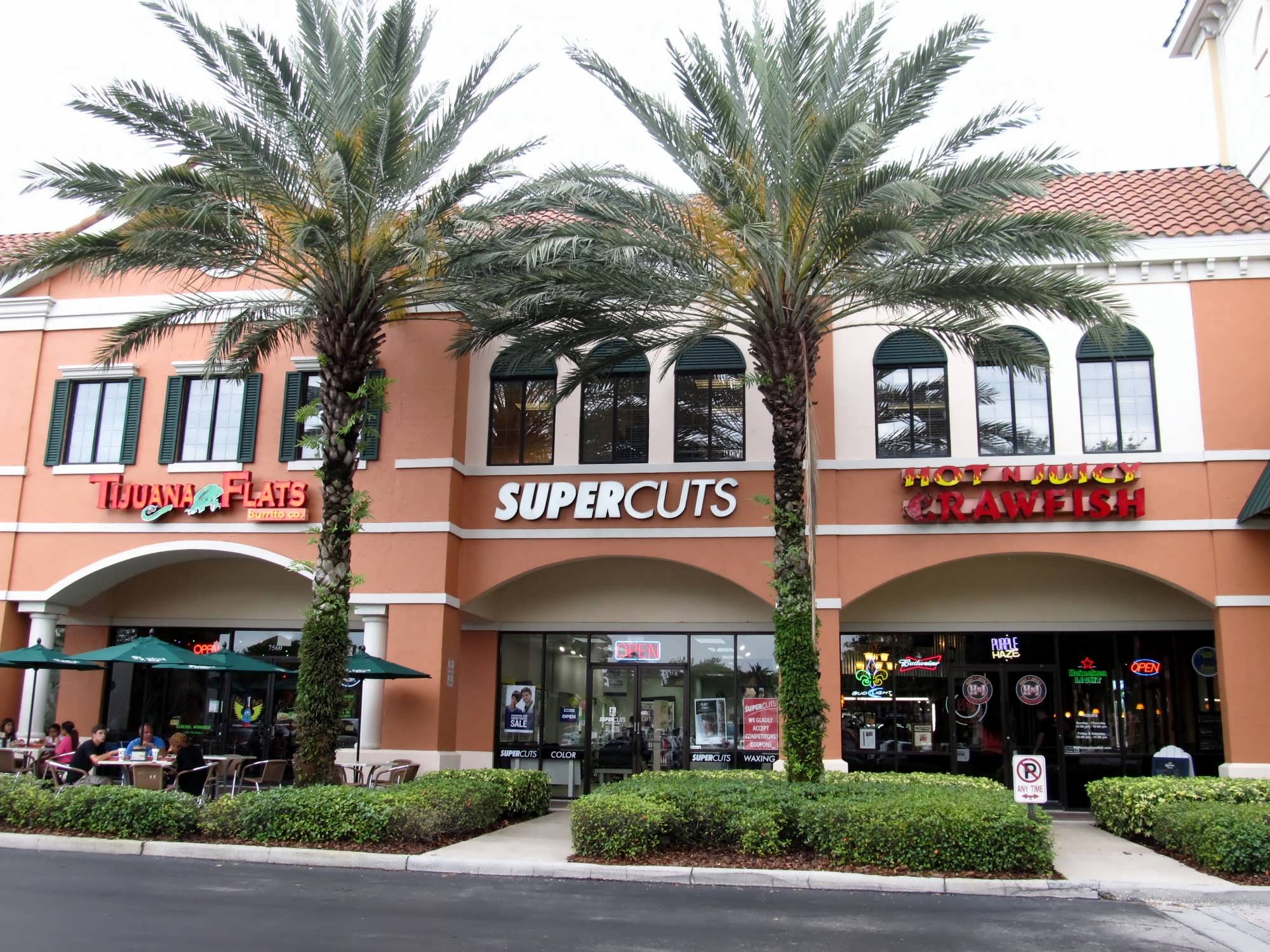 Panera Bread – most US cities have a Panera Bread, and Orlando has no shortage of them. Nice place for breakfast or for soup and salad, plus there's free wifi.
Website
First Watch – breakfast and brunch lovers, rejoice! Without a doubt, the best choice for a delicious, satisfying breakfast or lunch (not open for dinner).
Website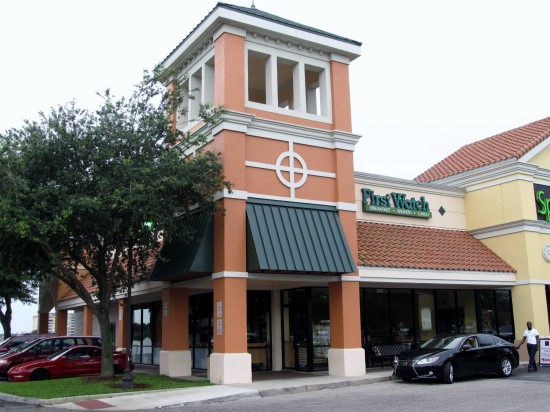 Too-Jay's Gourmet Deli – this deli and bakery is probably as close to a New York-style deli as you can get in this part of the country. And the desserts are pretty killer!
Website
Planning Tips
Due to the popularity of Restaurant Row, it is a great idea to plan ahead. Visit the restaurants' websites, provided above, to check for reservation information. If you are staying at a local hotel with concierge service, be sure to stop by and ask either for assistance with securing a reservation or to see if they happen to have any coupons. Usually these coupons are just for a free appetizer or dessert, but, still, every little bit helps!
Restaurant Row is often busiest during typical peak dining hours between 6:00pm and 8:00pm. Traffic along Sand Lake Road can often get congested, so plan ahead and pack some patience. Parking can be a pain, too, but many venues along Restaurant Row offer complimentary valet – just don't forget a little cash for tipping.
While Universal Orlando and Walt Disney World both offer some fantastic dining choices – many of which are in unforgettable settings – be sure to plan some time to venture out and explore. You might be pleasantly surprised to find out how many wonderful culinary delights are offered in the Orlando area.
Have other great places to dine at in or around Orlando? Share 'em with the whole world in the comments below.
And be sure to check out these other vacation-perfecting articles:
Planning a vacation to Orlando?
Want to skip all the work and just price out a vacation to Universal Orlando? We'll find the best deals for you – for free (seriously.) Learn more, or check out some of the current deals: