Orlando Informer is the world's leading independent resource for guests visiting Orlando, Florida. We focus our coverage on Universal Orlando Resort, Walt Disney World Resort, SeaWorld Orlando, and other area attractions.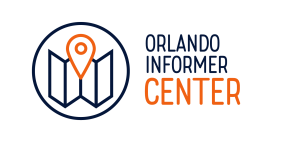 The OI Universal Center, home to our next-generation encyclopedia of Universal Orlando vacation-planning information, contains over 200 pages covering Universal Studios Florida, Islands of Adventure, Volcano Bay, CityWalk, and Universal's on-site hotels. In addition, we offer our readers six extraordinary advantages over traditional guidebooks and other websites:
Nearly same-day updates to our insider information as changes take place in the parks
Comprehensive analysis of all construction projects and anticipated resort developments
Immersive multimedia, including more than 40,000 full-screen photos and hours of HD video
Intense, first-hand coverage of annual events, with advice written based on this year's activities
Over a thousand "real guest reviews" of Universal's theme park attractions and dining venues on our forums
In-park photo updates broadcast live from Universal Orlando each and every week
Last year, over three million families used our website to plan the perfect vacation and gain complete confidence in their knowledge of the parks. As we now celebrate an even bigger and busier year, we are very proud to take our place as the premier independent resource for guests visiting Universal Orlando Resort and the Orlando area.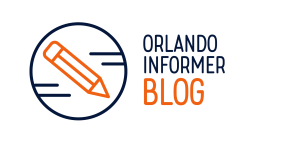 Along with our online guide to Universal, we also produce the Orlando Informer Blog. This section of our site provides even more coverage of Universal Orlando, along with Disney World, SeaWorld, and the many other fantastic destinations and unique activities located around Central Florida. Our team of contributing writers collectively holds a vast storehouse of theme park experience, insight, and passion. Whether it is breaking news about the latest attraction to open or the inside scoop on a new way to save money at a favorite event, our goal is to provide accurate and entertaining content for our readers — and to do so in a dynamic, engaging online environment. With more than one thousand articles published to date (and more added every week), the OI Blog has become a treasure of entertainment and a keystone of vacation planning for guests traveling all over Central Florida.
We're proud to offer our Orlando Informer Podcast as a supplement to our OI Center and Blog. Our podcast is released every Saturday, and the roughly-one-hour episodes take a deep dive into the recent theme-park news and tackle vacation-planning topics. Each show ends with a segment answering listener questions.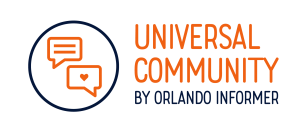 When you're looking for advice from other families planning a vacation or just want to share the excitement of counting down until your next vacation, our Universal Community by Orlando Informer Facebook group is the place to be.
–
We strive daily to produce one-of-a-kind content that sets us apart from other websites, while at the same time to also provide a level of service to guests planning Universal Orlando, Disney, and Orlando vacations that is truly remarkable. Our team invites you to join over 300,000 unique monthly visitors — generating more than a million monthly page views — and check out everything we have to offer at OrlandoInformer.com, or jump in the conversation on any of these social networks:
Facebook | Facebook community | Twitter | YouTube | Instagram
Orlando Informer is owned and published by Taylor Strickland. Contact us.
Orlando Informer testimonials
Here are just a few things our readers have said about our Universal Orlando vacation-planning information:
"I would like to thank you for your incredible site. I have a weakness for needing to spend endless hours planning my vacations. I had searched high and low for a thorough source of information about Universal Orlando, and your site is above and beyond anything out there, either in print or online. When I found Orlando Informer, it was like I found a best friend to give me all the details I could hope for. I visit your site every day to guide my planning." – Matt
"We have had two amazing trips over the past two years thanks to your exceptional advice and info. Just wanted to say a huge thank you! Can't wait to start planning our next visit! Congrats on the safe arrival of your second little girl – having two daughters is the best!" – Ruth (see her cool vacation photo)
"Just got back from a three-day trip to Universal, and, thanks to Orlando Informer, we had the best trip! I read pretty much the entire website and used the touring plan. We had planned for three days, but, because of good planning, we only needed two days to complete everything on our list! The third day was a bonus, and we got to go on all our favorite rides again and again! We cannot say thanks enough – we really had a great and relaxing trip, even at the end of July, in the heat and a pretty-packed park." – Miriam
"Thanks for all of the Transformers updates. We listened to your heads-up on Thursday and got in on the first night. Riding Transformers was the number-one goal on our trip last week… mission accomplished thanks to you!" – Chuck
"I just came back from a family trip to Orlando during Christmas time, and I really wanted to thank the OI team for all the amazing tips I found in this website. I never waited any more than 20 minutes in line for anything, even though the parks were quite crowded! We even managed to do Forbidden Journey twice in less than 40 minutes. Thanks so much for helping us have the best possible experience in the Universal parks. Your website is absolutely awesome!" – BethaniaAm
"Your site made things come to life and [and is] very easy to understand and navigate. Love the videos and pictures! I really love that you answer questions and leave other peoples' questions posted. I love that there is a real person to help!" – Kim
"When I plan our annual trip to Walt Disney World, I pour over sites – there are so many dedicated to the planning of a 'magical' vacation. When we decided to incorporate time at Universal, I searched the internet for info on rides, attendance, tips, etc., and I came up totally empty — until I found OrlandoInformer.com. I was thrilled to find calendars, live clips, and photos from actual visits, giving me the ability to decide when to go and how best to navigate the parks. Kudos to all of you who took the time to put this info out there!" – Tammie
"As an obsessive planner, the OI Universal Center was exactly what I needed." – Easi9
"I firmly believe that our trip would not even have been half as enjoyable if not for your incredible site. It allowed us to maximize our time, see everything we wanted to do, and still have time for mid-day rests and sit-down meals." – MamaSowers
"A year ago, I got cable TV hooked up after a 12-year hiatus – went from three channels to 400. I was like a kid in a candy store. Being new to OI and having this much information at my fingertips is right up there with that!" – April
"I read 'the' guidebook for Universal Studios Florida and Islands of Adventure, but it doesn't compare to your resourcefulness. This site has been invaluable!" – JenG
More about Taylor Strickland
Taylor is the owner and publisher of Orlando Informer, having acquired the website in January of 2015. His shift to owner comes after serving in a series of various roles for the site in the past, including forum moderator, contributing writer, and community manager.
Taylor is a Florida native that has been visiting Orlando's attractions his entire life. He has had the opportunity to participate in some of the greatest moments in the past 10 years of Universal Orlando's history, ranging from attending the filming of promotional material in 2006 to the first day of public testing for most of the recent groundbreaking attractions. Throughout Taylor's years of experience, he has amassed a deep understanding of vacation planning and developed a passion for helping others have the best vacation possible.
In 2018, Taylor looks forward to leading Orlando Informer to new heights and uncharted territory, with the help of our team of contributors and the OI community.
Current OI contributors
Marc, Editor and Writer
Marc N. Kleinhenz's first dream in life was to be an astronaut. His second was an Imagineer. While neither completely worked out, he now is the editor of Orlando Informer, along with being its main writer and podcast co-host. He's also written for 32 other sites (including Screen Rant, IGN, The Escapist, and California Informer), has had his fiction featured in several publications, and has even taught English in Japan. Imagineering school won't be too far behind.
Chuck, Community Manager
Born and raised on a farm in Iowa, Chuck now lives in Orlando and visits the theme parks almost weekly. He is here to help answer questions posted in our Facebook community and can be followed on Twitter here.
Mike, Contributing Video and Podcast Producer
Mike has been coming to the Orlando theme parks since he could barely walk. After a long hiatus from the vacation capital of the world, his obsession with Disney and Universal has spawned ParkBeast.com. Since he can't keep his opinions to himself, he's going to share them with you. You can follow him on Twitter and Instagram.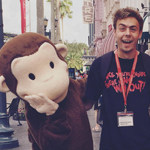 George, Developer
George is an Englishman living in Austin, Texas. He's a developer who's currently working with startups, and doing some contract work here and there. George is a hockey lover (let's go, Stars!), a football (soccer) fan, and a Halloween Horror Nights junkie.

Debi, Writer and Moderator
Debi is a retired school-support person, mother, and grandmother who still loves riding roller coasters. Living on Florida's west coast, she has been an annual passholder at Universal Orlando Resort for 19 years, along with her husband and disabled daughter. Through her understanding of disabled and special-needs families, she developed Special Needs Are Universal to provide tools and hints to successfully navigate Universal and other Orlando theme parks. She has been a member of the OI team for six years.
Copyright and disclaimer
© Orlando Informer, LLC 2011 – 2018. Unless you have received prior written authorization from us, you may not copy, redistribute, publish, sell, or otherwise make the original contents of this website available to third parties.
Our site is not endorsed by, authorized by, or affiliated with Universal Orlando Resort or any theme park. The policies and procedures of other businesses may change at any time without notice. Therefore, Orlando Informer, LLC makes no warranties regarding the accuracy or completeness of any content contained herein.