Welcome to the next edition of our Special Needs Are Universal column, featuring questions and answers to help those with disabilities plan their day at Orlando's theme parks. Our ultimate goal is to give families the confidence to enjoy all there is to do across this amazing vacation destination!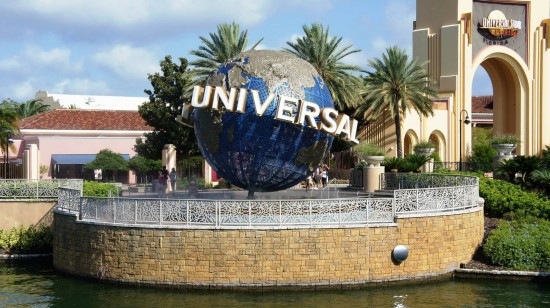 My heroes are those who do not let their disabilities keep them from living life, and this is why it's so important to me to provide information through the Special needs are Universal column. We've watched our own daughter light up when flying with Woody Woodpecker or spinning on Storm Force, and it's only right that all disabled have this same opportunity.
This week's question
A reader's comment made me curious about how wide the queues should be:
I have been going to Universal Studios Florida almost every year since they opened, and a few times I have had to use a wheelchair. Every time I have needed that, it has been an awful experience. It's not the staff; it's the lines that are only "wheelchair accessible" if you don't mind bumping into things every five minutes…
Regulations for theme park rides
At least there are laws and regulations in place to help those of us who find wheelchairs a fact for mobility. The United States Access Board Accessible Amusement Rides (PDF file), available at the United States Access Board, states what must be in place for those building and running amusement facilities of all types, from amusement rides to miniature golf courses.
Not only did I find the information I was seeking when reading this, I found how paths must connect to all areas of the ride. The ride queues only have to be 36 inches wide. That's it, folks. I believe that many of Universal's queues may exceed this width, although I have not measured them – but, being curious, I may do so upon our next visit.
Tips for navigating Universal's queues with a wheelchair
First, don't try and go through the queues quickly. Turns can be tight, especially in the dark. I've learned not to feel pressured by the people behind me – let them walk in my shoes for just a few hours, and maybe they'll understand why we move slowly. There doesn't seem to be a regulation in the USABAAR document that addresses those L- and U-turn lines, and those are where we seem to be doing the most bumping.
Although Universal does not allow scooters or electric wheelchairs in the lines, extra space will surely be appreciated by all manual wheelchair users. Some chain/rope posts have supports or weights on the bottom, which also take up several inches, so it's easy to get hung up on those. Sometimes, there's an occasional trash can blocking the path that we have to shove to the side. Try and stay in the center of the line and be careful along textured walls so you don't scrape an elbow. And most importantly: pay attention to your surroundings, including your fellow theme park guests. We all know that sometimes they are not paying attention to us.
The USABAAR also gives the allowable slope for the paths. So, when those of you who struggle to push your 200-pound husband up a ramp, don't blame the park – they have installed inclines that are allowed. When we encounter one, my husband automatically goes to the front of the chair, grabs the arm rest, and pulls while I push; due to my disability, I have little upper-body strength, even though I do use our 98-pound daughter's chair as my walker.
I also know it's hard for those pushing a chair for the first time. I've heard from readers who have told me they ache for a day or two after pushing around a family member when they are not used to doing so. It's not as easy as it looks, so, if you'll be using a wheelchair for the first time at the parks, it's a good idea to have a few "practice sessions" before you travel.
As I always recommend, download -and, if possible, save to your computer for future reference – the Universal Orlando Rider's Guide for Rider Safety & Guests with Disabilities (PDF file). In my opinion, this is the most important document that Universal provides. But not everything we need to know is in it, so I'm going to point out a few things that may make your visit a little easier.
Elevators
I have already addressed one of my pet peeves when waiting for an elevator – people riding a scooter or using a wheelchair waiting just inches from the door – in my Public Service Announcement: This is how you walk through a crowded theme park. There are several courtesies that all guests can use when visiting Universal Orlando Resort – or any theme park, for that matter – and I urge you to read this article.
Which rides have elevators?
In Universal Studios Florida:
In Islands of Adventure:
The High in the Sky Seuss Trolley Train Ride – the elevator is located next to the Child Swap area. You must transfer to ride, and there is an ADA car, with a door that opens for easier entrance and exit. This ride does not provide the assistance needed to reach the higher-than-normal seat, and stepping up into the ride vehicle and/or sliding from your wheelchair to the seat may be difficult for some.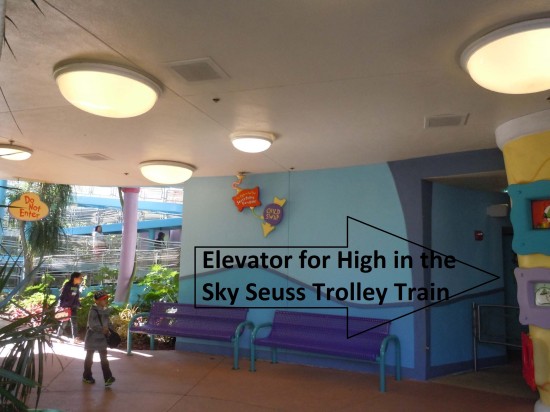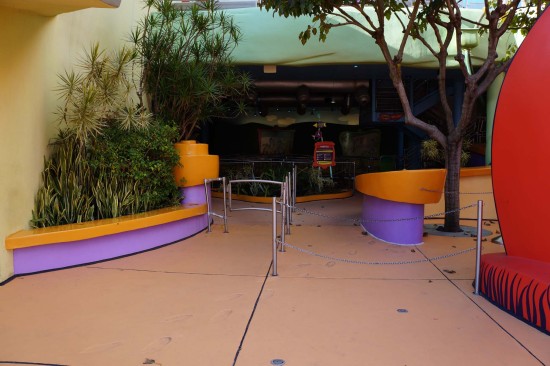 Me Ship, the Olive – a fun, two-level exploration experience for children.
Harry Potter and the Forbidden Journey – please see my previous article about the secondary platform; the elevator is in the very dark dungeon. Show your Attraction Assistance Pass or Guest Assistance Pass for assistance. You can request a tour of Hogwarts Castle before you ride. Remember, Express Passes are not yet accepted, so there is no separate queue. The exit through Filch's Emporium can be challenging due to posts being right in the walkway and crowds stopping to look at merchandise.
Both the Incredible Hulk Coaster and Doctor Doom's Fearfall have elevators. Ask for assistance.
Terrain
I know that stamina is greatly affected by the terrain of the parks. Universal Studios is relatively flat, except for the ramps. Islands of Adventure has several hills in Hogsmeade, Jurassic Park, and Toon Lagoon. Take your time and rest often. That goes for those of you pushing a guest, too – that long walk back to the parking garages can be a killer.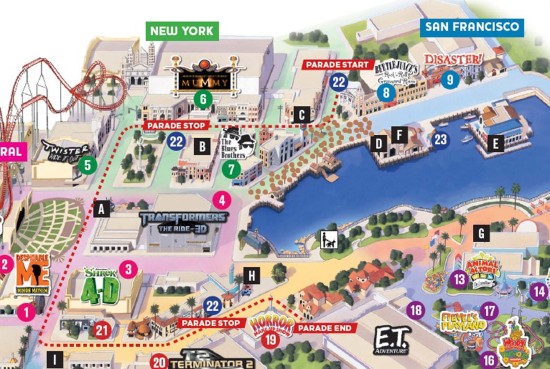 One common complaint I hear about are the bone-rattling cobblestones between Beetlejuice's Graveyard Review and Transformers. Our daughter dislikes them so much that we have to take her up on the sidewalks that are usually already crowded. If you take the sidewalk along the lagoon, a small building juts out, which leaves only a small, narrow walkway. If you take the walk by Louie's Restaurant, the fruit and juice seller's stand also takes up much of the walk, and the lines for service are across it.
Companion bathrooms
I reported on the companion restroom situation not long ago, and the information remains the same.  I've been told there are no immediate plans to add them in Islands of Adventure.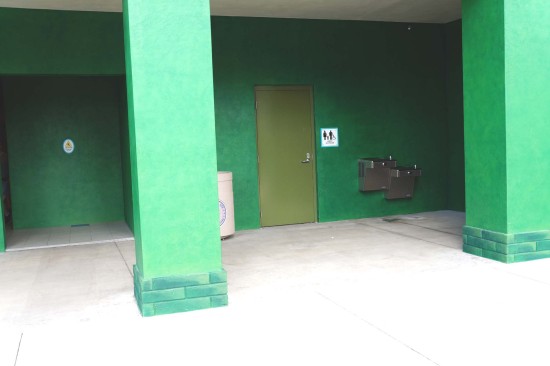 As disabled guests, we need to continue to ask for more of these restrooms and explain how much they would be appreciated. You can contact Universal by using their online form or calling Guest Services at (407) 224-4233.
If you are really having problems maneuvering through the lines, or any other area within Universal Orlando Resort, do what we have learned – ask for help. Not demand, mind you, but pleasantly request assistance.
I hope I've been able to provide some insight if you are using a wheelchair or scooter. If you have a question that hasn't been addressed in one of my articles, please do not hesitate to post in the OI Forums. And, for new readers, don't forget to review the Attraction Assistance & Guest Assistance Pass page in the OI Universal Center.
DISCLAIMER: Neither the author of this post nor any of us here at Orlando Informer is an official representative of any theme park in Orlando. While we work diligently to provide you with the very best advice from our collective expertise and experience, it is still your responsibility to verify your plans with each theme park. Thanks for your understanding!
View all of our Special Needs Are Universal posts
Do you have a
Special Needs Are Universal
question for Debi? She is available to assist your family in the
SNAU section of the OI Forums
. Registration is free, and once you have an account, we invite you to join the conversation or ask a new question.
[sws_author_bio user="iamdollie" size="105″ authorposts="More OI posts by debi" name_format="About the author"] [/sws_author_bio]