With so many changes happening, it feels like it has been forever since I visited Universal Studios Florida. (In reality, it's only been a few weeks.)
As you know, I'm a huge Harry Potter fan. I obsessively follow Orlando Informer and others on Twitter and Facebook, along with the Orlando Informer Rumor Round-Up posts concerning updates about the construction of the Wizarding World of Harry Potter – Diagon Alley. I'm up-to-date on the information available and have a good idea of what I will see when I visit USF this summer. But goodness gracious – reading about it and seeing it in person are two totally different things!
I was stunned at and completely in awe of how everything looks in person on the London waterfront side of the construction. The Knight Bus! The Eros Fountain! The lighted chandeliers inside Wyndham's Theater! Even the lamp posts along the waterfront are amazing. I was speechless when I caught a glimpse of the Hogwarts Express moving slowly down the tracks from Hogsmeade. We are so close – so close to experiencing the biggest addition to any Orlando theme park since, well, the first Wizarding World of Harry Potter opened in 2010.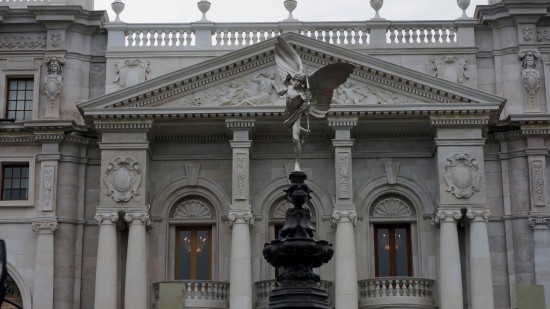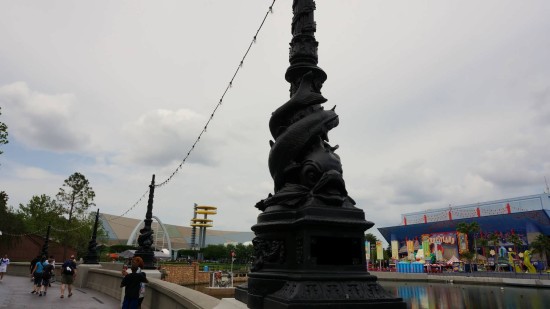 [wptouch target="non-mobile"]Remember, you can click any image to view it full-screen. And don't miss the complete photo gallery with 35 new full-screen images at the bottom of the post.
[/wptouch]
You know how you are when you are expecting company for a big event (like a birthday party or the holidays), and you thoroughly clean your home for your guests? I get that feeling now as I walk around the park – I view the refurbishments during the past year as USF's version of getting ready for the big party of millions of guests that will be visiting after Diagon Alley opens.
In the New York backlot, I noticed scrims in front of several buildings along Delancy Street. The S.F. Beer Company building refurbishment is completed, and now Starbucks is closed for refurbishment. I also noticed a bucket lift, slightly disguised by temporary foliage, parked in front of MEN IN BLACK Alien Attack, apparently for use in sprucing up the area.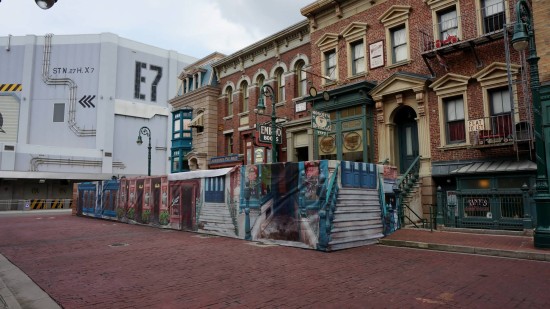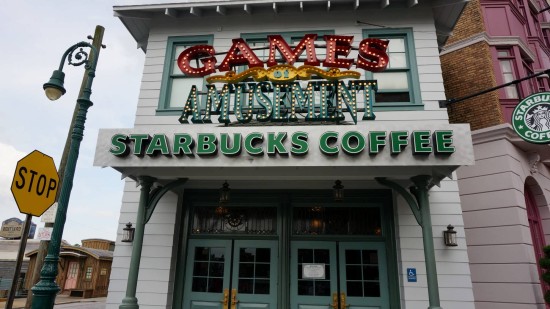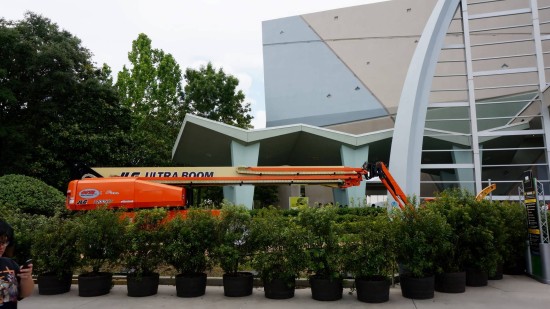 One of the features I like about Universal Studios Florida is the fact that, if you aren't a fan of a particular movie franchise (say, Harry Potter), there is always something else you and your family can enjoy in the park. The Simpsons' Springfield area is one really good example.
The carnival-type games are a fun place where guests can win prizes while showing off their prowess. Fast Food Boulevard is a Simpsons-style epicurean delight – chicken, burgers, pizza, donuts, tacos, and let's not forget Duff Beer and a Flaming Mo are available for your dining pleasure.
And then there are the family rides, which are also very entertaining. My family and I rode Kang and Kodos' Twirl 'n Hurl this trip. My son was shrieking with pleasure as he guided our spaceship up into the air and as we twirled around and enjoyed the scenery. The three of us also rode The Simpson's Ride, one of my favorite simulator rides at USF. Even the waiting areas for this attraction are entertaining – and I think, hands down, the best part of the ride is smelling baby powder when giant Maggie grabs your ride vehicle and tries to use it as a pacifier.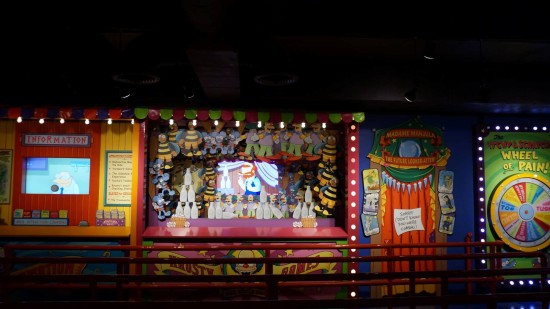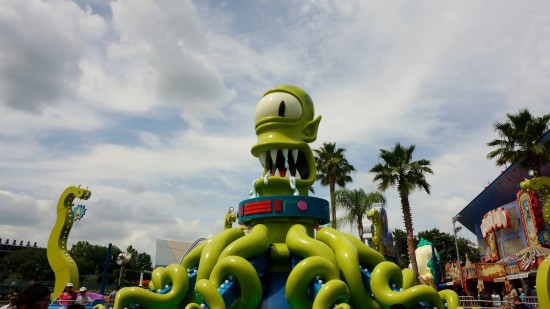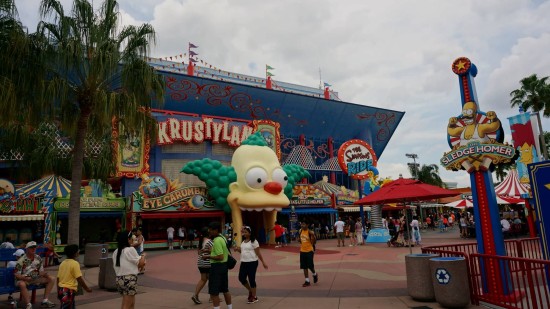 Another example of the diversity of offerings at USF is the Revenge of the Mummy coaster. I have a love-hate relationship with this attraction. I love the ingenious design of the ride, the excellent mood-setting queue, and the fabulous scenery and effects found throughout; it's almost impossible to top the fire that spreads across the ceiling after the Mummy convinces you that your time is up. The hate part of my relationship stems from the fact I am not a big coaster fan, and this ride pushes the envelope for me. I have to gather up my courage to ride this attraction a couple of times each year.
Besides Hollywood Rip Ride Rockit, Mummy is my son's favorite coaster, and he can ride it several times in a row. Since it was Mother's Day, I rode Revenge of the Mummy with my family on this trip. I enjoyed it, but it will be a while before I go again.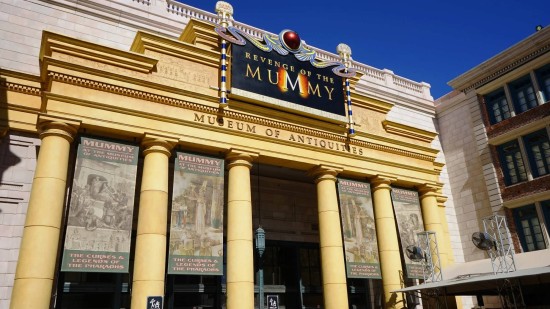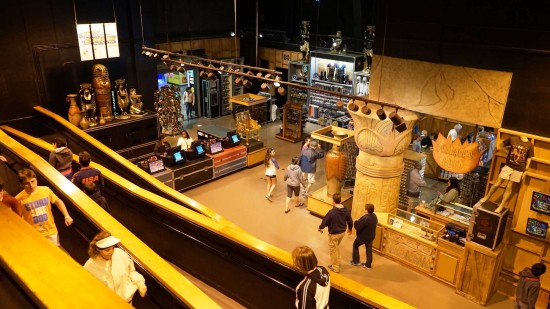 The temperatures were a little warm for May, with highs in the low 90s, but the crowd levels were also low during the afternoon we visited. Posted wait times for Despicable Me Minion Mayhem were only 35 minutes; Transformers: The Ride 3D, just 15 minutes; and the other attractions were essentially walk-ons.
As any mother feels, it gives me great pleasure to see my son happy. Going to Universal Studios Florida on Mother's Day gave me the opportunity to share in his happiness in addition to spending a delightful day at the park.
I can only dream about what I'll be covering in my trip report next month – wouldn't it be fabulous if I were able to share my first-hand experience of riding the Hogwarts Express? One can only hope.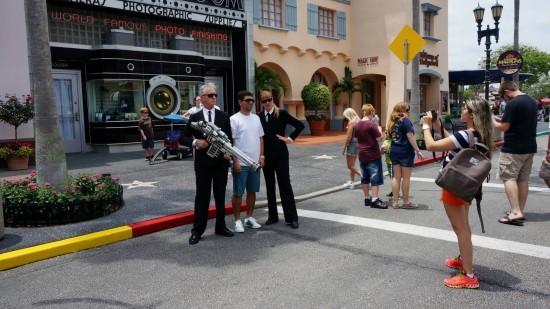 To plan your next visit to Universal Studios Florida, see our full park walk-through in the OI Universal Center. Or you can catch up on all our trip reports.
UPDATE #1
We're expecting the dragon to be placed on top of Gringotts Bank any day now. Here's a video of where it will be and the mounting that's been prepared for it (this video was shot from the Animal Actors on Location amphitheater).
[youtube_video]kPmxvo0oL-8[/youtube_video]
UPDATE #2
Earlier this morning, media outlets received an official invitation from Universal Orlando for a "VIP & media preview" event of Diagon Alley, June 17-20.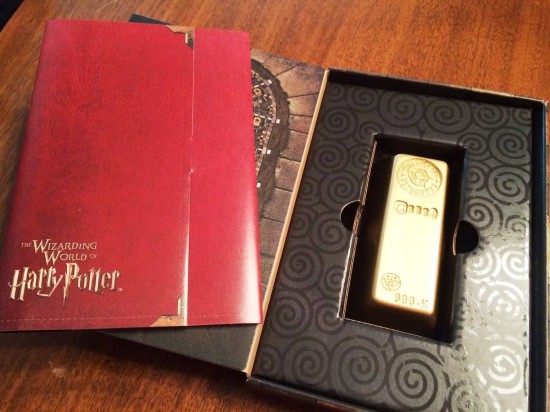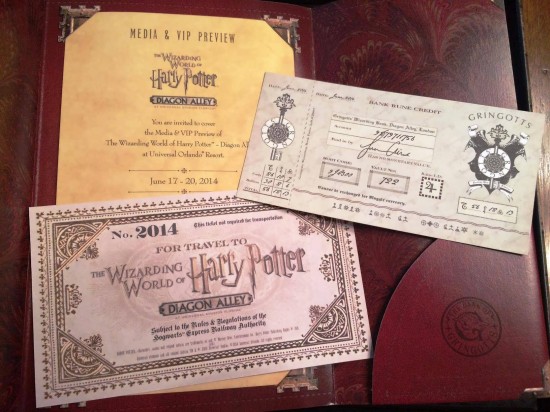 This is our biggest clue yet as to when Universal will hold the grand opening, which, given this information, we now believe will happen June 20 or June 21.
For the very latest news about this development, jump over to this topic in the OI Forums.
Universal Studios Florida trip report – photo gallery
Click any image to view it full-screen. When the full-screen image is open, click to the right or use the right arrow on your keyboard to advance through the gallery.
[sws_author_bio user="MaureenDeal" size="105″ authorposts="More OI posts by Maureen" name_format="About the author"] [/sws_author_bio]