Welcome to the next edition of our Special Needs Are Universal column, featuring questions and answers to help those with disabilities plan their day at Orlando's theme parks. Our ultimate goal is to give families the confidence to enjoy all there is to do across this amazing vacation destination!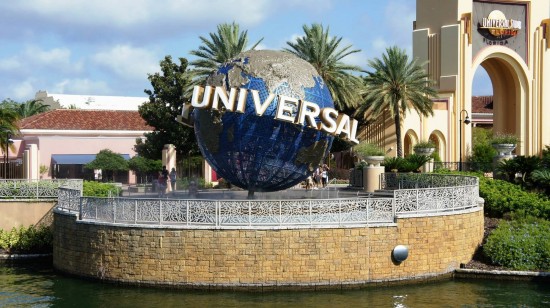 I believe that the Special Needs Are Universal forum is working well for those with disabilities. I've posted FAQ topics with the most-asked questions for both Universal Orlando Resort and Walt Disney World, but I have also realized that those with special needs (or their families) really do want and need personal answers to their specific queries. If you can't find the answer to your questions there, I will always help you find what may work best for your situation.
Let's grab a couple of these specific questions from the forums and see if we can't provide some information for everyone.
Everything you ever wanted to know about wheelchairs
From Maddie (edited – original post is here):
I have some questions about using wheelchairs at Universal… moving around the parks all day will be impossible for our family members without them.
1. Can I pre-book wheelchairs online or by phone before I get there?
You cannot reserve wheelchairs, but Universal does request a two-week notice for ECVs (electric conveyance vehicles/scooters). Call Guest Services at 407-224-4233 and follow the prompts.
2. How much does a wheelchair rental cost?
The current cost is $12.00 plus tax for a wheelchair rental, but it's not published on their Wheelchair and Stroller Rental page. A $50.00 deposit is also required but is refunded when the wheelchair is returned. If you use a credit card, the slip is returned to you when you return the chair. I called Guest Services at the above number; you can always email them at GuestServices@UniversalOrlando.com for questions, too.
3. Are there places to park the wheelchairs outside every ride?
Yes. If you do not see the signs for "stroller or wheelchair parking," ask a Team Member for assistance.
I should probably also note that manual wheelchairs can be used in the queues, but ECVs cannot.
4. We will probably have Express Passes, but will my [wheelchair-bound] mom and aunt need to come with us, or should they be going through some kind of wheelchair-entry queue? Or should we be going with them there?
Those with wheelchairs using Express Passes may enter the EP queues along with your entire party. However, EPs can't be used for Harry Potter and the Forbidden Journey (Hogsmeade) or Pteranodon Flyers (Jurassic Park) in Islands of Adventure. They also will not work for the upcoming Harry Potter and the Escape from Gringotts and Hogwarts Express (Diagon Alley) in Universal Studios Florida.
However, if one of your party does qualify for an Attraction Assistance Pass due to a disability, that does work for Forbidden Journey and most likely will also work for Escape from Gringotts – we don't really know yet, as we have little information about disabled accessibility on the new Diagon Alley ride, other than information I was previously given.
Companion restrooms at Universal
Restrooms with companion access continue to be one of the most-asked questions I receive. I know that most don't think about what facilities exist before they go to the parks, but for the disabled community, it can be a literal lifeline to having a stress-free day to know where to go when they have to go!
Lesallpr asked about being a companion of the opposite sex (edited – original post is here):
I am a caretaker of my 86-year-old mother and my 47-year-old sister, who has microcephaly. My mother needs assistance in the bathroom, and if there isn't a companion bathroom available, my female cousin, who is younger than me, enters the bathroom with her to help her. As a male, I am afraid we will encounter someone that might not like that I am there. What can I do?

Believe it or not, there are family/companion restrooms popping up all over Universal Studios Florida! However, they are in short supply at Islands of Adventure, but I would be willing to bet that, with the new construction around Hogwarts Station, one will be available there (I hope!).
This is one of the questions addressed in the Special needs are Universal FAQs – Universal Orlando forum post, and the answer can also be found in this article. As I stated there, you should voice your concern to Universal Orlando using their online form, or call Guest Services at 407-224-4233. Perhaps if more of us keep asking for the restrooms, they'll provide more. We really do need them.
I was at Magic Kingdom the other day and met a mom with a disabled adult son. They were kicked out of the women's room because someone complained, even though the difference between men and women didn't register with this young man. We actually have had this situation – our friend took his wife in the men's room, but checked to see if it was mostly empty first.
Here's my suggestion for Islands of Adventure if you have to take your mom into the men's room: first, go inside and make sure the large handicapped stall is empty, then have her wear a floppy hat and cover her eyes when you roll her in. If an attendant is near, ask for assistance with those already inside. But do make use of the bathrooms available in First Aid when you are near.
Disability access at the Seven Dwarfs Mine Train ride
We have a topic about wheelchair accessibility on the new Seven Dwarfs Mine Train ride at the Magic Kingdom in Walt Disney World. There is a link to a post by the Rolling with the Magic blog and a personal review by one of our forum readers, not to mention my own recent experience. Feel free to post your encounter, too!
Special requests for access into Diagon Alley
With all the fervor of the opening of the Wizarding World of Harry Potter – Diagon Alley, the questions continue to come into us here at Special Needs Are Universal. I'm trying to find out the information about the new rides and shop access as fast as I can, even though it looks like a soft opening may not happen for park visitors before the opening date of July 8 (though, as we've already seen, the Hogwarts Express has started its softs). But we're doing our best to get the news that matters for everyone, including our disabled readers.
For instance: while writing this installment, I came across a comment on Maureen's newest blog post. Because we all are hoping for soft openings, I thought this topic would be appropriate for SNAU readers:
Hi. My son has Asperger's. He will be 18 in July. We are from the UK and will be in Orlando from June 29 to July 6. He is obsessed with Harry Potter and has his heart set on visiting Diagon Alley. I understand there are previews for Universal guests, but we couldn't stay on-site due to his needs. Does anyone know/think if I contact Universal and explain the situation, they would allow him to preview the area, also? He won't understand why he can't visit if others can, so if it's a definite no, we will have to avoid the park altogether.
We have visited Orlando eight times in his short life, as he loves it so much, with this planned to be our last visit as a family. It would mean everything to him and us if he could get access.
Unfortunately, calling Universal will most likely not help. They probably have already received hundreds (if not thousands) of similar requests. I have also contacted them, telling them that I write a blog for disabled guests to the park, and I've not had an invitation, even though my family has been Annual Passholders for 16 years.
I understand how you feel – you want to give your son the best memories! I do, too, for my disabled daughter. However, I know from experience that there is little chance you will be allowed access unless they allow soft openings during your stay. So, make sure you take him to Hogsmeade in Islands of Adventure, not to mention all the other wonderful attractions available.
I wish I could give you better news. Please visit the Special Needs Are Universal forum; I'm going to copy your query there, so if we receive any positive news, we'll be able to respond! Also, make sure you follow us on Twitter for the most up-to-date info.
One final note…
Not only are questions being asked on the SNAU forum, I'm answering queries through OI messenger and my SNAU email (specialneedsareuniversal@hotmail.com) for those who wish a private response. I have also come to realize there are few places where parents of adults with disabilities can find a safe, private place to communicate, so I am working on providing a special group forum in the near future! Keep a watchful eye – if you are interested in being a part of this specific group, please message me or send me an email, as it will be by invitation only.
Keep sending those questions, no matter which way you prefer!
DISCLAIMER: Neither the author of this post nor any of us here at Orlando Informer is an official representative of any theme park in Orlando. While we work diligently to provide you with the very best advice from our collective expertise and experience, it is still your responsibility to verify your plans with each theme park. Thanks for your understanding!
View all of our Special Needs Are Universal blog posts
Do you have a
Special Needs Are Universal
question for Debi? She is available to assist your family in the
SNAU section of the OI Forums
. Registration is free, and once you have an account, we invite you to join the conversation or ask a new question.