Welcome to the next edition of our Special Needs Are Universal column, featuring questions and answers to help those with disabilities plan their day at Orlando's theme parks. Our ultimate goal is to give families the confidence to enjoy all there is to do across this amazing vacation destination!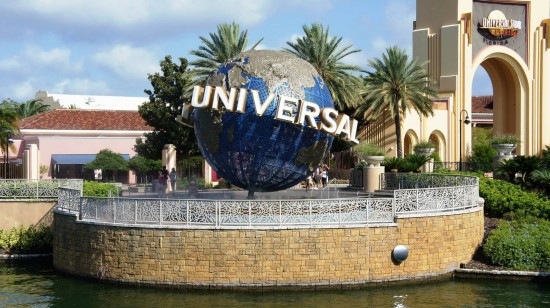 In today's post, I'm going to take our discussion in a slightly different direction. Instead of answering a specific question from a reader, I'd like to take this opportunity to discuss a recent news story.
A few days ago, WESH-2 Orlando aired a story about a man who, while visiting Universal Orlando by himself, rented a scooter but was denied access to using the lines while riding it. Since he maintained that he couldn't transfer to a manual wheelchair (due to lack of upper-body strength), he requested his admission be refunded. He was offered a discount, but that not being what he wanted, he reached out to WESH. After the TV station made a call to Universal, his money was returned.
The necessity & benefit of planning ahead
After viewing the report, I realized what I have been saying all along is the best information that can be given to anyone living with a disability: plan ahead. It doesn't sound like "Guy" (what I'm calling him for this article) researched what was available online for the disabled or went to Guest Services to ask what help could be made available for him, especially because he was solo. It is not Universal's fault he didn't check the rules for disabled riders before he bought his ticket.
Being disabled takes the spontaneity out of life; it's a reality that there are many activities we just can't take for granted. Although the Americans with Disabilities Act (ADA) helps level the playing field, it isn't always fair. I'm sure attorneys go to great lengths to ensure every established rule meets current laws, and then it's up to us to ensure we've reviewed whether or not our conditions will allow us to abide by these rules. That must be done before you go to the park, not after you've gone through the turnstiles. That's really why I'm writing Special Needs Are Universal.
The first mistake
And it sounds like this is where Guy made his first mistake. He should have, at the very least, started checking for disability information by visiting UniversalOrlando.com. The Universal logo for "disabled" is at the bottom of the page and will link to the resort's disabled information. Of course, he could have also started his search for necessary information on Orlando Informer, too. In addition, Universal Guest Services can also be reached by phone at (407) 224-4233 (it's a good idea to have a list of questions ready before you call).
Next, download and read the Universal Orlando Rider's Guide (PDF file). I have mentioned this in almost every article I have written because I think it's that important. (Don't attempt to print this – it's a large PDF file, and it's free at the park.) If Guy had read this, he would have realized that he must transfer from his scooter to a manual wheelchair before entering the ride queues. Park rules, height requirements, medical warnings, and all ride information are in this document – valuable information for all guests.
The WESH report has Guy stating that he was at Universal Studios Florida in 2012, and that he was allowed to enter the lines on his scooter. Universal officials said if that happened, it would have been a "momentary exception in an effort to assist him." And as noted in the Rider's Guide, there are no shows and attractions that permit ECVs.
This rule isn't new.
Here it is in a June 2009 Adventure Guide I have from Islands of Adventure, which, actually, is still on current guide maps: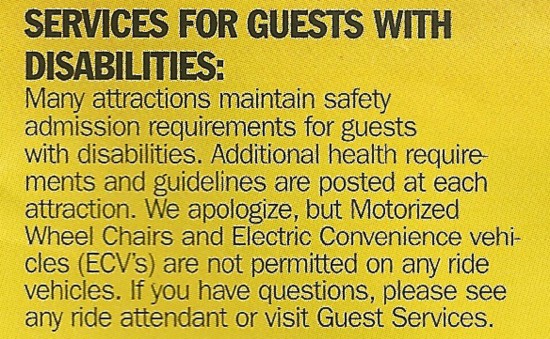 How you work with Universal's Team Members matters
Guy's second mistake was that he probably didn't make Guest Services his first stop once at the park, whether or not an Attraction Assistance Pass was needed. Both Universal Studios Florida and Islands of Adventure have Guest Services offices located to the right of the ticket turnstiles after you have entered.
(By the way, there are outside windows for Guest Services before you even enter. Please know that you can't get an Attraction Assistance Pass there, but if you haven't purchased your ticket and you haven't done your research beforehand, you can and should ask questions there before you do anything else.)
If I were by myself and knew the regulations for scooters, I would have asked to see if assistance was available before entering the park. Knowing that he wouldn't be able to propel himself in a regular wheelchair, Guy could have asked for an assisted pass and, perhaps, whether a TM might be available to help him with the chair through the Express Pass lines or another alternative entrance. The Rider's Guide also suggests having a companion, but that's for if you need to be lifted from your chair, and Team Members are not trained to perform that duty. However, I've seen TMs push chairs for others on several occasions.
I am not saying that this can be expected from Universal Team Members – only that, if you really want to experience the thrill of the Universal Studios and Islands of Adventure rides, how you work with the Team matters. I wasn't there, so I don't know what the interaction was between Guy and TMs. They've helped me when I've struggled with pushing my daughter up ramps. I didn't even have to ask – they volunteered their help. But I also wasn't demanding it.
In fact, my daughter and I have been shown to unseen entrances on occasion by TMs, and perhaps they would have done the same for Guy.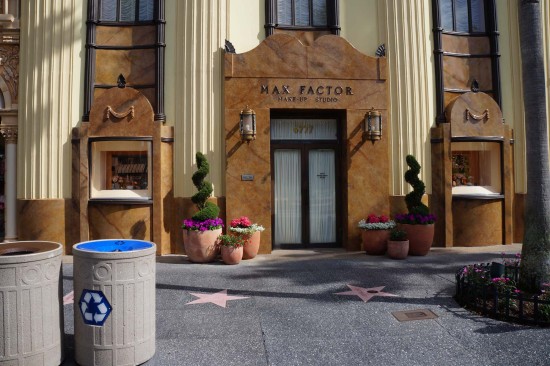 If you have uncertainties
If you doubt you or your family member's ability to ride – say, they have a cast or brace, prosthetics, missing limb, or other severe disability – it is imperative to ask to be evaluated by a member of the ADA supervisor's staff, which can be done at the Guest Services offices. Most of these conditions are also mentioned in the Rider's Guide. After a series of accidents in different theme parks several years ago, Universal required Team Members to make sure certain requirements were met before allowing some people to ride.
This happened with our daughter, and the TM wasn't willing to believe that she had already been on this particular ride at least 12 times since it had opened in 2010, so we immediately went to Guest Services. We asked to speak to the ADA supervisor, but not being on park property, a member of his staff was able to reach him on the phone. After a quick evaluation by a member of his staff, who was kind and not threatening because she had the training to deal with the cognitively disabled, we were issued a letter stating which rides our daughter could ride, which was everything.
Now you know why I recommend being evaluated!
Remember: the rules are there for your safety, and Guy needed to understand that. The signs were there several times – he just didn't stop to read them. Don't assume that your particular problem will be addressed without first seeking information and assistance. Save yourself the disappointment of being told you can't ride by doing your research before you go and verifying that information in Guest Services.
Many of our problems existed before websites and free long-distance phone calls, and we had to learn the hard way. But that was before. Nowadays, sites like Orlando Informer are available to anyone with an internet connection – so we can all save time and money, and plan the best vacations possible to Universal Orlando Resort.
As I bring this article to an end, I want to thank our readers so much for your support! I've been getting lots of emails and letters of thanks, and I appreciate every one – I am happy that I can help.
If you have a question that hasn't been addressed in one of my blogs, please do not hesitate to post on the OI Forums. And, as always, for new readers, don't forget to review the Attraction Assistance & Guest Assistance Pass page in the OI Universal Center.
DISCLAIMER: Neither the author of this post nor any of us here at Orlando Informer is an official representative of any theme park in Orlando. While we work diligently to provide you with the very best advice from our collective expertise and experience, it is still your responsibility to verify your plans with each theme park. Thanks for your understanding!
View all of our Special Needs Are Universal posts
Do you have a
Special Needs Are Universal
question for Debi? She is available to assist your family in the
SNAU section of the OI Forums
. Registration is free, and once you have an account, we invite you to join the conversation or ask a new question.
[sws_author_bio user="iamdollie" size="105″ authorposts="More OI posts by debi" name_format="About the author"] [/sws_author_bio]