Welcome to our latest edition of Special Needs Are Universal, a now-monthly column that will highlight the questions received and answered on the OI Community Forums.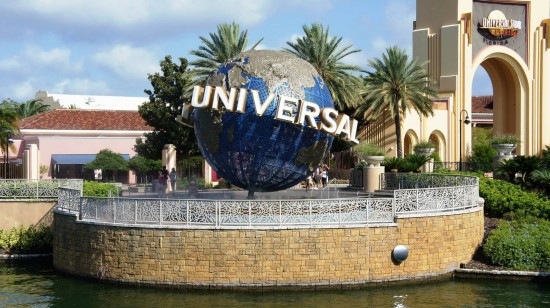 My hope is that the SNAU forum will help those of you with disabilities lessen your anxiety and enable you to visit Universal Orlando Resort with the most updated information available anywhere.
FAQs
In April, I posted the most frequently asked questions for both Universal Orlando and Walt Disney World. Some find it difficult (and time-consuming) to search through the information on both of those corporate websites, and what is found sometimes isn't complete enough for their needs – which is why there was a need for Orlando Informer in the first place!
Please read through the FAQ posts and see if your question is there; if you need more clarification, leave a comment. If your question isn't shown, post it under Have a question for SNAU's debi? and I'll be happy to direct you to what you need to know. I check the page several times a day and will respond to you, either under your post or in a private message, to let you know that I am working on your response.
Finally, if it's something you don't feel you want to share with others, you can always private message me or send an email at specialneedsareuniversal@hotmail.com.
Diagon Alley ride requirements
I really enjoy being able to research and give new information about a ride that was previously unknown, so I naturally found this question from Susan5124 very exciting:
I'm in a wheelchair and planning on attending the grand opening of the Diagon Alley expansion when it opens. Will I be able to ride the Hogwarts Express? I've been very excited about it and have counted on doing it but never really questioned riding it, because I just didn't see any reason I couldn't. I can't imagine height restrictions, and that is the only thing that has ever even been questioned on any other ride at Universal Studios Florida/Islands of Adventure.
Now that the opening is getting closer, I'm starting to worry. Someone brought up in another forum the topic of strollers on the train. Someone answered that they would need to be folded, but, yes, they would be allowed on the train. The wheels and footrests on my chair are removable, but the base is rigid. Would I be able to ride while remaining in my chair, or would I need to get in a seat and have my companion take my chair apart as much as it can be, or would I be denied riding altogether since it won't fold?
I contacted Guest Services and was able to receive these facts before they were posted on the Universal Orlando website. I sent an email to Kevin Huff, Manager, Operational Safety & ADA Compliance at Universal Orlando on a Saturday; he forwarded the email to Brittany in Guest Services and asked her to call me the next evening. I added questions regarding Harry Potter and the Escape from Gringotts, as well.
Will the Hogwarts Express have ADA access without passengers having to transfer to the ride from a wheelchair? Will scooters be allowed?
Yes! Wheelchairs will roll right on. In addition, ECVs (electric conveyance vehicles [i.e., scooters]) – both Universal's rentals and personal devices – will also have access without having to transfer to a seat.
Will chairs have to be "locked in" or folded?
She doesn't believe there will be tie-downs for the ride – you'll just have to set your brakes. Strollers will have to be folded.
Will Escape from Gringotts be wheelchair accessible, or will guests have to transfer?
Transfers to a seat will be necessary, but, yes, the ride will be accessible from wheelchairs. Remember, ECVs are not allowed in the queues, and guests are required to transfer to a manual wheelchair.
Can you at least give a height requirement for Gringotts?
Brittany said she believes guests will have to be at least 42″, but she can't guarantee that measurement until the ride officially opens. However, she did say she knows it will be at least this high and not the same as Flight of the Hippogriff, which is currently 36″, with children under 48″ having to ride with an accompanying adult.
Will there be harnesses or lap bars?
Lap bars.
This information was confirmed on their website a couple of days later.
If you're interested in learning more, you can follow the forum posts at The Wizarding World of Harry Potter – Diagon Alley and hit up our Complete Guide to Diagon Alley page.
Expectant mothers want to know
A few weeks ago, a poster asked if I would consider doing a ride chart for expectant mothers similar to the one that I did for sensory issues. I spoke with my daughter-in-law, who is expecting our fourth grandchild in early December. She and her doctor discussed this and said that she could ride anything that was okay for a heart patient to ride.
Based on that recommendation and what I found in the current Universal Orlando Rider's Guide for Rider Safety and Guests with Disabilities (PDF file), I have compiled the "Universal Orlando Rider's Guide for Expectant Mothers." Only the rides from the Rider's Guide that have exceptions for expectant mothers are listed in this chart.
This is meant only to be an easier-to-use version of the same information listed in the Rider's Guide and also notates stationary seating so that you can experience the ride while others in your family use the traditional seats. This chart can easily be printed out and taken to your doctor to discuss before you make your visit to the parks.
Please remember – first and foremost, you must follow your own doctor's orders.
Universal Orlando Rider's Guide for Expectant Mothers (PDF file)
And if you're wondering about Cat in the Hat, read this discussion about the ride on the forum. I rode it on May 23, and it was so tame that, after the Rider's Guide is updated to include the new info on Diagon Alley, I'm willing to bet this ride can be added to the chart. However, until that time, I'm going to keep with the recommendation that expectant moms should not ride.
Queue widths exceed industry standards
A quick update about my April 7 SNAU post regarding maneuvering wheelchairs:
I did as I said I might – take a measuring tape and measure several of the queue widths. Most were right around 46", far more than the required 36" inches. However, we did notice that in the turnbacks (where you make a U-turn into the next line), some queues did have trash cans in the way at some point, which only left enough room for our daughter's chair to sneak through – her chair is smaller than 36" from wheel to wheel. I can see this being a real problem for those chairs designed for larger individuals, which Universal rents, along with regular-sized manual chairs.
Remember, ECVs (scooters) cannot be used in the queues at either Universal Studios Florida or Islands of Adventure.
Team Members continue to impress
On my last visit, the hot weather and the news that Harry Potter and the Forbidden Journey was not in operation when we arrived in the Wizarding World took over, and I just had to sit down. With the crowd hanging around, hoping for it to reopen, I finally found a wall to use next to the award-winning Mythos restaurant. I must not have looked well, because a Team Member cleaning up the debris on the pathways came over to make sure I was okay.
Our daughter signed "bathroom," and since we were across from the first aid station located in that area of the park, we went there to use the family/disabled bathroom I knew to be inside. The nurses manning the desk couldn't have been more understanding. I found out that not only is there a bathroom in the lobby, there is one in the back, too. I asked if it would be okay if I rested a bit on the leather upholstered chairs in the AC after explaining my disability, and they said, "Of course!" We stayed for maybe 15 minutes, but that was all I needed to recoup my energy.
This is one of the biggest reasons why we love the Universal parks – the people who work there.
That's all for now! Join the Special Needs Are Universal conversation until next time.
DISCLAIMER: Neither the author of this post nor any of us here at Orlando Informer is an official representative of any theme park in Orlando. While we work diligently to provide you with the very best advice from our collective expertise and experience, it is still your responsibility to verify your plans with each theme park. Thanks for your understanding!
View all of our Special Needs Are Universal blog posts
Do you have a
Special Needs Are Universal
question for Debi? She is available to assist your family in the
SNAU section of the OI Forums
. Registration is free, and once you have an account, we invite you to join the conversation or ask a new question.
[sws_author_bio user="iamdollie" size="105″ authorposts="More OI posts by debi" name_format="About the author"] [/sws_author_bio]