Do you remember Star Wars Land, which was originally supposed to debut at Anaheim's Disneyland in 2017 and at Orlando's Hollywood Studios in 2018? The last we heard, some eight months ago, the entire project was indefinitely delayed, at the least, or outright scrapped, at the most.
Well, just this week, Disney and More decided to take a look into the subject, and it came up with some rather interesting insights. The good news? Seeing Star Wars being installed at Disney resorts across the globe hasn't been scuttled, and its delays certainly weren't the product of kneejerk financial panic as some originally claimed last November – meaning that Disney CEO Bob Iger, Walt Disney Imagineering, and, more than likely, the whole remainder of the company are still incredibly excited to see Luke Skywalker and company head to Anaheim and Orlando.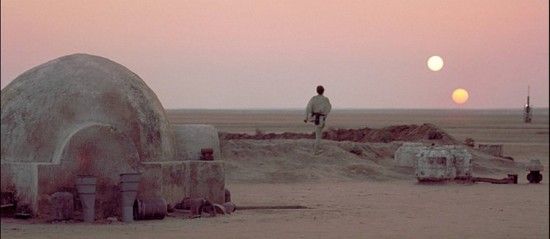 The bad news? The land is still years away from happening. Here's why…
The new Star Wars universe
In case you've been living deep in the swamps of Dagobah over the past year-and-a-half, Disney purchased Lucasfilm, the production studio behind both the Star Wars and Indiana Jones franchises, for a mind-boggling $4 billion back in October 2012. Since then, the company has fast-tracked the development of a sequel trilogy (that would be Episodes VII through IX for all those playing along at home), along with a slew of one-off, standalone films that would focus on one specific character and/or time period.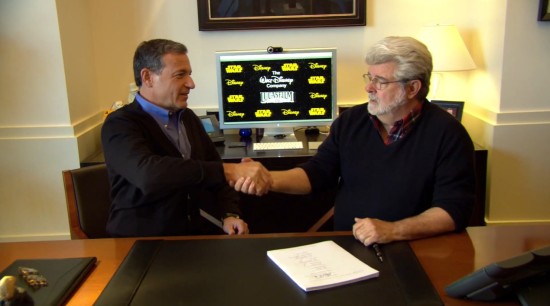 Disney/Lucasfilm has been incredibly quiet on just what, exactly, Star Wars: Episode VII will entail, although the scraps of (mostly) reliable intel we've received since filming began two months ago suggest that the original trilogy leads – Luke, Han Solo, Leia Organa, and Chewbacca – will carry the brunt of the movie's story while several younger, brand-new characters (which would surely include Han and Leia's children) gets introduced. This new cast would then move to the forefront for the remaining two installments, carrying the torch of the Skywalker family into the third generation (and beyond? Just possibly – Disney hasn't shied away from the possibility of doing a fourth trilogy).
Introducing a newer, younger, and almost certainly hipper cast is certainly designed to appeal to children, Disney's traditional audience, but it's also meant to signify the pushing of a giant reset button across the entire SW brand. All the literally thousands of novels, comic books, videogames, and television shows – which constitute the so-called Expanded Universe – have been swept to the narrative wayside in order for Disney to start building anew, replacing them with literally thousands of new volumes that will be in lockstep with the new films.
Waiting for the new trilogy
Given the grand coordinated effort to inundate the world audience with a new, continuous mythology, Disney and More reports that the company is keen to try and tap into this brave new narrative world – how much more effective would the grand marketing campaign be if the commercials directed families to the movie theaters to see the new unfolding stories and to the theme parks to actually live them?
Much more important, however, is the little matter of market surveys and impact studies. The current slate of five(!) new movies could just as quickly be yanked if Episode VII fails to catch on like the previous movies – yes, even the prequels, which were a major commercial draw despite all their negative word of mouth – which would, in turn, greatly affect Disney's plans for its two new Star Wars Lands. If the sequels and spinoffs are popular, Imagineers would almost definitely be directed to create all the new rides, attractions, and eating experiences primarily around them; if they're not, the company would play on its guests' nostalgia for the six previous films and hope that it would be enough to still be the moneymaker that it desperately hopes its new themed area(s) would be. More younger people travel to the Disney parks than older individuals, after all, and it's been nearly 40 years since Episode IV: A New Hope first arrived on the scene.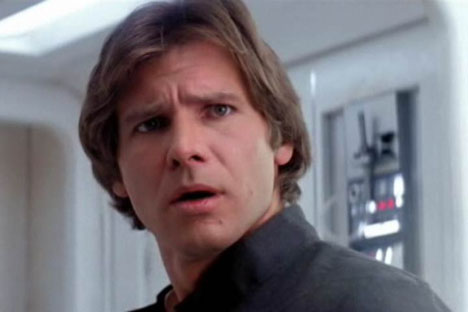 It's almost literally impossible to imagine seeing the likes of Jedi Master Luke Skywalker or Sith Lord Darth Vader be relegated to only background roles, but depending upon the box office of Episode VII – and the veracity of Disney and More's reporting – that may very well be the exact scenario that will greet guests when they're finally able to set foot in Star Wars Land.
The final X-factor
The last complicating factor in this up-in-the-air scenario is the lingering possibility of Disney opening a third park at its Disneyland Resort in Anaheim. While rumors have hitherto focused on Star Wars being instituted as an overlay to Disneyland's constantly-under-revision Tomorrowland, Disney and More suggests that Imagineering may be holding on to the property to make up the bulk – along with Marvel, which has also not been terribly successful in being integrated into the theme parks – of a brand-new gate.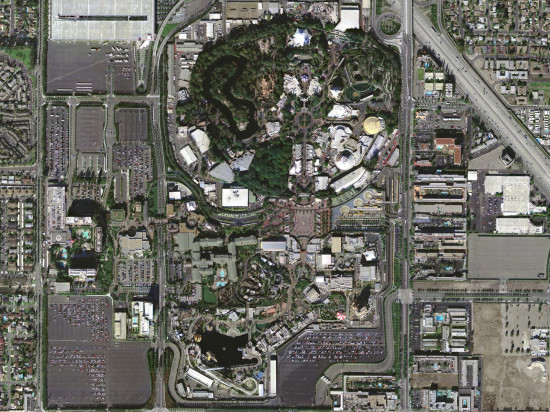 Although terribly unlikely, having an entire park be devoted almost exclusively to Star Wars, Indiana Jones, and Marvel characters would be the closest that many diehard fans would ever come to visiting nirvana, and its almost exclusive roster would go a long way to making up for what would undoubtedly be the incredibly small nature of its size.
The best solution?
There's one last item that Disney and More touches upon in its write-up, and although only a fleeting mention, its inclusion was enough to spark our imaginations here at Rumor Round-Up HQ: Disneyland Paris's Star Tours, which, amazingly, has yet to be upgraded to the new Star Tours: The Adventures Continue (the versions in Orlando and Anaheim were replaced three years ago, while Tokyo's was switched over last year). The site suggests that we can finally see Paris get upgraded sometime in 2016, although it makes no mention as to why Europeans will have to wait so inexplicably long.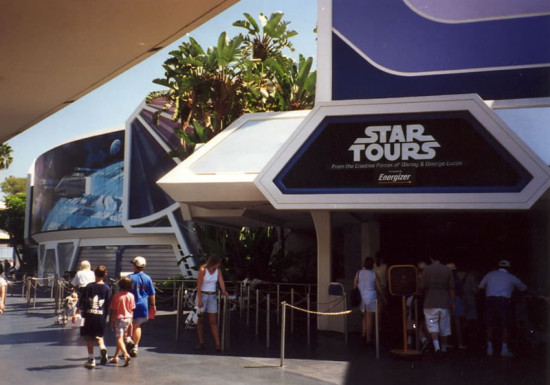 Now, as we've written about before, we think Disney could do much worse than to ape Universal's approach to the Harry Potter mythos by building multiple fictitious geographical locations across multiple actual geographical destinations. (There is even the opportunity to link them in one continuous, themed experience, like Universal Orlando's Hogwarts Express, although it would obviously be limited to each individual resort.) However, after reading the report that Disney is playing the waiting game to see how Episode VII – and, just possibly, VIII and IX – performs, perhaps the best solution is not to divide up the 11 films by setting, but to do so by time period.
In this way, Disneyland Resort can be home to the original trilogy (given its status as the original theme park resort), whether these attractions are housed at Disneyland or at a third gate (or both). Walt Disney World Resort would follow suit with the prequel trilogy, again either concentrated just at Hollywood Studios or dispersed throughout all six parks; Tokyo Disney Resort would receive the sequel trilogy; and Disneyland Resort Paris can be home to the spinoff films. The final two Disneylands, in Hong Kong and Shanghai, could incorporate the two television series, the just-finished Clone Wars and the soon-to-start Rebels, respectively.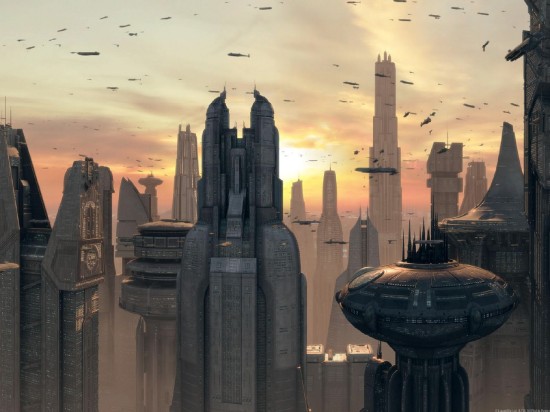 While a highly unusual approach to an intellectual property, it would serve each faction of Star Wars's immense fanbase while simultaneously creating perhaps the greatest incentive yet to visit, in turn, each Disney location across the globe.
And it would also help put Disney squarely back in the driver's seat of innovation and design, a spot which it got knocked out of some time ago and may otherwise never see again.

View all of our rumor articles
Get your questions answered in the OI Forums