Let's figure out Diagon Alley's opening date, shall we?
A new source has dropped off an owl to us here at Orlando Informer, and the contents of the letter have us all atwitter. Several different topics were addressed, so let's get to it in bullet-point-style, shall we?
The attractions – the Hogwarts Express is ahead of schedule, but Harry Potter and the Escape from Gringotts is still lagging behind. However, the goblin audio-animatronics have finally arrived at the show building, which is good news.
Team Member training – training and wardrobe fitting for internal Team Members is currently set for May, which may indicate that the previously published reports of soft openings beginning later that month are still on-track. Speaking of which…
Opening date – Universal Creative still expects to have both rides completed by May 1, delays or no. The big roadblock right now is ensuring that both the Hogwarts Express and Escape from Gringotts reach the magic number of 10,000 cycles (necessary before Universal can confidently allow anyone from the public to hop on).
Drop-dead date – there is a point which is considered to be the absolute latest that a new attraction (or, in this case, theme park land) can open, due to various financial reasons. For Diagon Alley, we've now learned that the July 4 weekend is that drop-dead date, meaning that Universal will be scrambling like mad over the next several weeks to get everything back on track. After the two rides, the last remaining hurdle is getting all of the area's facades installed. Please note that this is not a guarantee.
Phase three – there has been lots of speculation regarding what the future of the Wizarding Worlds will be in Universal, and our source is able to confirm that the Fear Factor theater looks to be the most likely candidate for the next expansion; a number of Universal Creative employees have been spotted combing over the area, taking pictures and measurements, as they begin the preliminary discussions of how they might build the Ministry of Magic.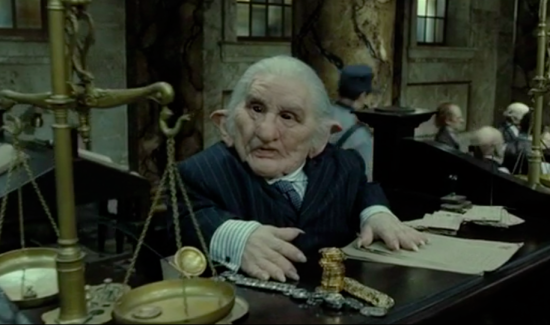 Given all this – and despite our recent concern that the new Wizarding World would open as late as the end of July – we're now starting to get more confident again that we'll be skipping down Diagon Alley sometime before, or possibly on, Tuesday, July 1.
Our first glimpse(s) of the new King Kong ride
Parkscope has done it again! After first noticing that Universal had started filing permits for Project 340 earlier this month, it's now picked up the next step in the process: the registering of two maps that show not only where in Islands of Adventure this new project will be heading, but also the exact dimensions of its show building.
So what is Project 340? Why, the new King Kong attraction, of course – and though it's impossible to discern any specifics about its new home in-between Toon Lagoon and Jurassic Park, what we can tell is just how massive it is going to be: a total footprint of four-and-a-half acres and a show building that is roughly twice the size of either Harry Potter and the Forbidden Journey or King Kong: 360 3D in Universal Studios Hollywood.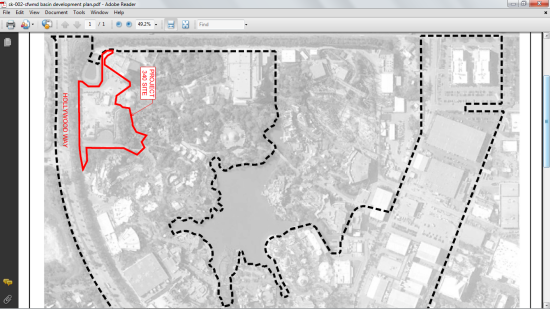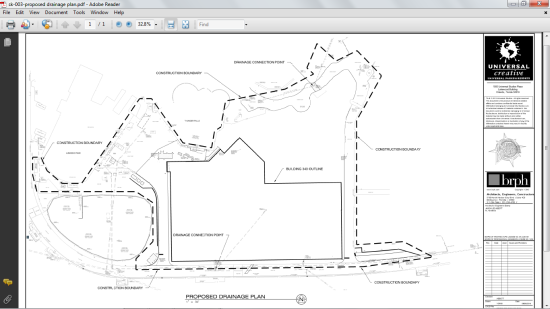 When should we actually start to see this mighty show building take shape? Our guess is very soon now, particularly once work finally finishes on the Wizarding World of Harry Potter – Diagon Alley.
It is, in fact, becoming more and more apparent that, after Diagon Alley, this is the new theme-park-defining experience that we should all breathlessly be waiting for.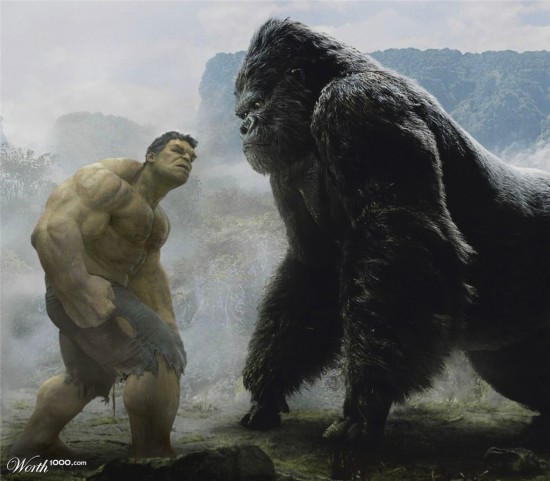 Welcome to Jurassic World
Concept artist Nathan Schroeder has provided us with our very first sneak-peek at the upcoming Jurassic World, which is the long-in-development fourth installment of the Jurassic Park franchise.
Why should theme park fanatics should take note of the just-leaked concept art? Because of the film's purported connections to the Jurassic Park expansion at Islands of Adventure, which has similarly been trapped in development hell for the past several years; word from the rumor mill has the opening of the new attraction(s) tied to the movie's release date of June 12, 2015, at the least, and the whole island being renamed Jurassic World, at the most.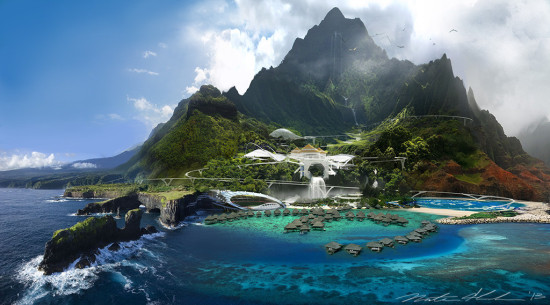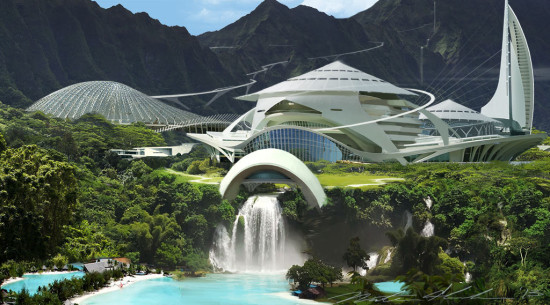 The concept art seems to be of a futuristic Discovery Center, which is supposedly built on the ashes of the old one on Isla Nublar. Now, of course, there is absolutely no guarantee that these renderings will be realized in the finished film or, even, that they were commissioned based off of a real plot point – such is the nature of conceptual artwork. Still, it excites the imagination, particularly when considering whether the construction-happy Universal may want to erect a real-world Jurassic monorail…
To help bide the time until next summer's (rumored) new rides, you can read everything we know about Jurassic World by clicking here.
Making the best damn water park in the world
Last summer, we here at Orlando Informer threw our support behind the speculation that Universal's legendary third gate would be a water park, and other rumors have trickled out since then (no pun intended) that it would open sometime in 2017 or 2018.
Adding fuel to that fire – just to mix metaphors here – is recent chatter on Orlando United about just what this new gate would entail according to recent scuttlebutt from inside sources. It seems that Universal's designers are interested in melding traditional theme and water park experiences together, both literally and figuratively; expect to see water-based attractions, presumably slides and lazy rivers, that feature elaborate queues, pre-shows, and audio-animatronic ride scenes, along with some traditional, non-wet attractions, such as spinners or other types of flat rides.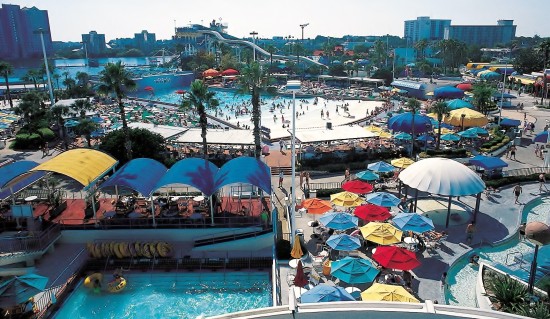 Most intriguing of all, however, is the amount of planning and resources that Universal Creative is rumored to be throwing at the project: at one soundstage on property, a giant model is being sculpted at the highly unusual scale of 1":1', allowing for the greatest possible level of detail to be included. A large sum of money is clearly already being invested in the water park, which means that immersion on the scale of either Hogsmeade or Diagon Alley could be expected.
There's still no word on whether this would be going where Wet 'n Wild already is or in the empty parcel of land in between Cabana Bay Beach Resort and Royal Pacific Resort, but you better believe that more details will be forthcoming, particularly once King Kong's Skull Island is neck-deep in construction.
Keep the conversation going!
Agree or disagree with the latest intel? Think we forgot something juicy? Want to offer your own take on the wildest rumors?
Well, then, join us at the brand-new Orlando Informer Community Forums and tell us – you could even with a free t-shirt this weekend! Learn more and get started.
NOTE FROM THE EDITOR
The purpose of our weekly rumor column is to provide a window into what might be happening by collecting the latest speculation from sources across the internet (which we always link to). We take that speculation and condense it into one weekly post as a service to our readers, so you don't have to spend hours tracking down all the stories yourself.
We rarely claim to be the source for our stories. In reality, anyone can do what we do: Google "Orlando theme park rumors" and see what the darker corners of the theme park community are chatting about. But we know you don't have hours of free time to seek out this stuff – plus, Marc is really good at analyzing it – so we do the heavy lifting for you. Overall, this is a simple premise, and we're happy to have been executing it every week for almost two years (this is our 105th rumor post).
View all of our Rumor Round-Ups
[sws_author_bio user="msunyata@yahoo.com" size="105″ authorposts="More OI posts by Marc" name_format="About the author"] [/sws_author_bio]