Rumor FastPass+ round-up
All four of Walt Disney World's theme parks have been switched over to the new FastPass+ ride reservation system for the past two months, while all Annual Passholders' MagicBands (the all-in-one bracelets that allow one to make her FastPass+ reservations in advance) will ship out next week.
Now that we've fully entered the NextGen future that Disney has spent so much time (and money – $1 billion's worth!) talking about, it seems only appropriate to pause, take stock of the situation, and see just where this big-data era of theme park vacationing may ultimately take us. After all, Disneyphiles are creatures of habit, if nothing else, and the looming phase-out of legacy FastPasses was viewed with so much hand-wringing that it seemed the apocalypse was sure to be unleashed in Orlando on New Year's 2014.
Did the (Disney) world really end that day?
That, it turns out, entirely depends on whom you ask.
Why FastPass+ is a resounding success
There is a surprisingly large number of people who thought the original FastPass system, which was in operation for some 15 years, was, well, broken. The requirement of having to physically run from kiosk to kiosk at the most popular rides was viewed with disdain, particularly for those who couldn't – or wouldn't – show up first thing in the morning. Likewise, the inability of either choosing your return times or altering your selections once they were made was seen as positively archaic.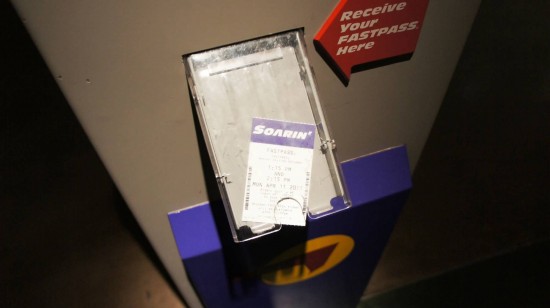 FastPass+'s reliance on websites and smart phone apps is largely lauded, and the most passionate advocates will gladly tell you how much they appreciate the fact that they can even make their reservations 60 days in advance, or link their ride times with the rest of their family's. And the fact that a whole slew of additional attractions, such as older or minor rides and nighttime shows, have been added to the FastPass-eligible list is applauded.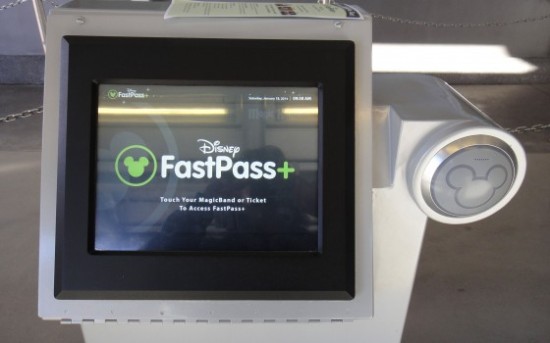 There's one last positive that one can't help but notice gets repeated in comment after comment: the tying of the reservations to the MagicBands. "Even the touch-to-pay was kinda nice," one reviewer at WDW Magic wrote. "No need to pull out my wallet to grab a credit card or room key. I didn't think that was going to be a big positive going in, but it was."
Why FastPass+ is ambivalent
The bulk of public sentiment over the FastPass+ transition, unsurprisingly, is somewhere in the middle, listing the bad with the good (or is that the other way around?). Family Travels on a Budget seems to sum up the ambivalence rather succinctly: "Disney-goers who plan their days can't rely on paper FastPasses to see more in less time or to avoid lines at the spur of the moment."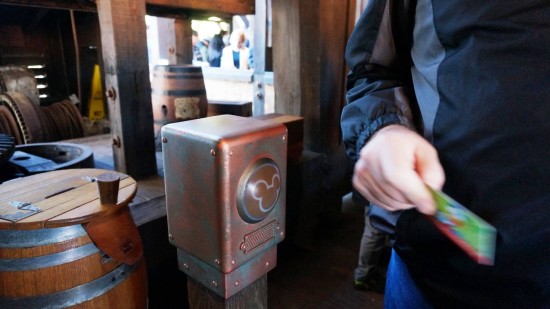 If there is a biggest point of contention – outside of the possibility of longer wait times, which we'll get to in just a moment – it is the simple fact that Disney limits all of an individual's FastPass+ reservations to just one park, which would seem to invalidate the added expense of a Park Hopper ticket. However, as Your First Visit points out, "in the ancient regime of legacy FastPasses, arriving at a park for dinner or the evening shows would usually mean that the FastPasses for that day would all be gone by then, anyway." Furthermore, Disney has been hinting that this may only be a temporary restriction as it continues to work all of the (manifold) bugs and kinks out of the system.
Why FastPass+ is an abject failure
There seems to be a dark side to the new system, and it is a doozy – an increase in wait times across the board.
The situation goes a little something like this: since all guests are now limited to just three reservations (as opposed to running around and grabbing as many paper slips as they could), and because, furthermore, the most popular rides are divided into different tiers, all of the other attractions that didn't used to require any FastPasses are now being heavily booked.
This matters because FastPass+ riders are always given the higher priority when boarding. "If there are 100 people waiting in [the] standby [queue] and 100 people in FastPass," Josh at EasyWDW explains, "the 100th person in the FastPass line will likely board before the 30th person in standby. That's how the ratio works."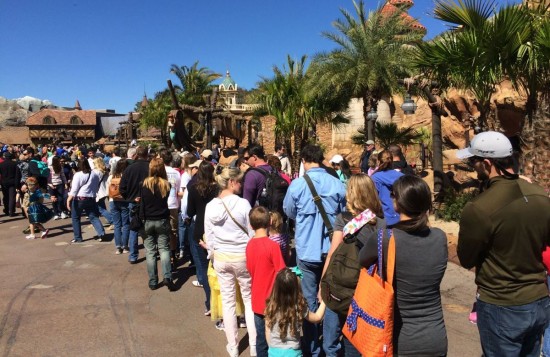 And although Disney denies that wait times have risen at all, Josh actually has some interesting numbers to back his claim of longer lines up. Compiling the standby times of every Disney World attraction every day for the past few years, he reports that the median wait from the first part of 2014 has significantly gone up over the same time period from last year, usually in a dramatic fashion; the standby times for older rides like Journey into Imagination and Maelstrom, for instance, have literally doubled (from five to 10 minutes for the former, and from 15 to 30 minutes for the latter), while Star Tours: The Adventures Continue has tripled (from 10 to 30 minutes).
Interestingly, the wait times for the headliner rides have either increased or decreased at only a small rate (typically five to ten minutes).
The future of waiting in line
Change makes for a nasty bedfellow, particularly for vacation planners, so a tidal wave of skepticism, at the least, or unrivaled vitriol, at the most, is to be expected.
Once it does die down, if there is still a great deal of incessant negativity clouding Disney's endeavors (or if lines continue to get longer instead of becoming shorter), it is easy to see the company making alterations to its reservation system, possibly even restoring a number of the legacy FastPass's features. But this is assuming that FastPass+ in its current incarnation is fundamentally flawed or hopelessly irreparable – a conclusion that seems farfetched, given its rate of success for a growing portion of Disney guests.
In the meantime, the likelihood of Universal, SeaWorld, or any other theme/amusement park operator tackling a NextGen-esque program in the short-term is extraordinarily low, despite all of their private interest in doing so; they'll let Disney find all the solutions first, just as they have let it come up with all the problems by itself. Then, given that a precedence will already have been set, expect their eventual turnarounds to be swift, so that Universal debuting its Express Pass+ in, say, 2021 is not at all out of the question.
But for now, it's just a question of waiting. And waiting. And waiting some more.
If you'd like to learn more about using FastPass+, check out our last Magic Kingdom trip report. Otherwise, we'd love to hear your thoughts in the comment section below.
NOTE FROM THE EDITOR
The propose of our weekly rumor column is to provide a window into what might be happening by collecting the latest speculation from sources across the internet (which we always link to). We take that speculation and condense it into one weekly post as a service to our readers, so you don't have to spend hours tracking down all the stories yourself.
We rarely claim to be the source for our stories. In reality, anyone can do what we do: Google "Orlando theme park rumors" and see what the darker corners of the theme park community are chatting about. But we know you don't have hours of free time to seek out this stuff – plus, Marc is really good at analyzing it – so we do the heavy lifting for you. Overall, this is a simple premise, and we're happy to have been executing it every week for almost two years (this is our 104th rumor post).
View all of our Rumor Round-Ups
[sws_author_bio user="msunyata@yahoo.com" size="105″ authorposts="More OI posts by Marc" name_format="About the author"] [/sws_author_bio]