Gringotts Bank coaster: The attraction's story & name
A week ago today, we lead you on a little tour through the complete Gringotts Bank ride using all of the information that was currently available. Though it was as complete as it could have been, we have to say: what a difference a single week makes! When you run the world's largest website dedicated to Universal Orlando vacation planning, sometimes the best rumors find you – and that's what happened across the past several days. We now have more details to share with you, as well as a correction or two.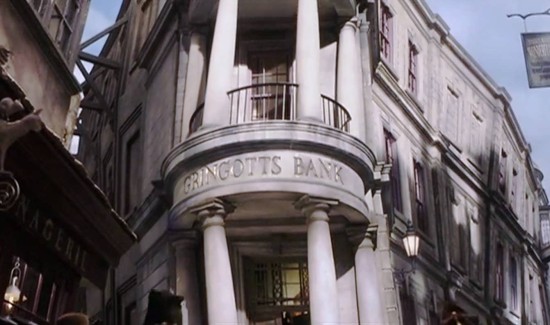 For starters, we'd like to stress that Gringotts will be more like the rollercoaster experience from Revenge of the Mummy and have less of the simulator feel of The Amazing Adventures of Spider-Man – and that, quite simply, it'll do things you'd never expect from a coaster.
What you can expect is, of course, a packed storyline for the ride. The lengthy, elaborate queue is expected to contain approximately 30 minutes' worth of narrative, which puts it roughly on-par with Harry Potter and the Forbidden Journey. Just what the story is has been a matter of much debate and intrigue over the past two years, ever since the very first leaks regarding the bank came out – and now we can share them with you all:
You, being out on the market for a bank vault of your very own, have landed at the (wizarding) world-renowned Gringotts and are being taken on a tour of its premises (which explains why, in the Vault Showroom, all of the heavily-locked doors have been opened wide to showcase their vast interiors). Once you board your mine cart and have begun the ride proper, your host (a goblin?) says, "Of course, Mr. Potter's vault is much deeper." It is at this point that you face the stone wall mentioned in our previous write-up, the track pivots vertically 45 degrees so that the front ride vehicle dips down and the back one rises up, and you hurtle down into a hidden tunnel, on your way to see where Harry's vault is located.
And, finally, we now have the name of the attraction, which is, hands down, one of the most-sought-after tidbits in all of the new Wizarding World. Are you ready to be among the first to hear it?
Harry Potter and the Escape from Gringotts
Now, are you ready to ride?
More new details about Diagon Alley
We're not content to just divulge Escape from Gringotts secrets – we've also been briefed on a few more highly intriguing details regarding the other major components of the new Wizarding World. Let's run down the gamut, shall we?
Firstly, we're happy to reaffirm the previous leaks that the Hogwarts Express queue will contain some type of special-effect-powered transition that will make it feel as if you've actually walked through the pillar at King's Cross Station and have arrived at Platform 9 3/4.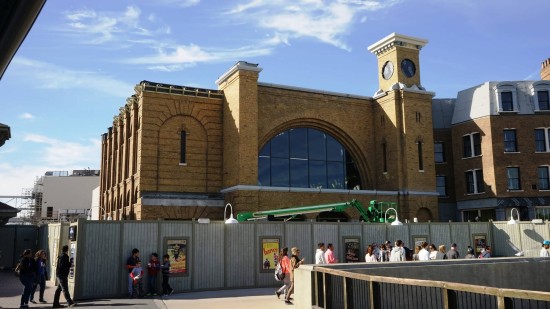 We're still not certain just quite how this will be pulled off, but projectors seem to be almost a shoe-in, given their (relatively) low cost and ability to operate continuously with little maintenance and the requirement that the special effect be good for groups of people at a time.
As we've mentioned previously, Universal has long touted Hogsmeade's shops as one of the key features of its Wizarding World, and Diagon Alley will, of course, be no different. Current rumors hold that the new area will actually feature more stores than its predecessor, and we can add that while they will, for the most part, maintain the coziness (read: complete lack of room) from the Hogsmeade lineup, they will also each – yes, each – be two or three stories tall for added capacity.
Of these stores, there are two in particular that will undoubtedly be among the most popular. Florean Fortescue's Ice Cream Parlor will feature over 20 unique flavors of ice cream that will be exclusive to — and trademarked by — Universal Orlando Resort. While we have yet to hear what some of these might be, an educated guess would include some sort of pumpkin concoction, given the presence of pumpkin juice over at Islands of Adventure, and, of course, butterbeer, which has been Universal's great moneymaker over the past three-and-a-half years. (Just imagine the culinary nirvana that a butterbeer float would entail!)
It has been previously reported that Ollivander's Wand Shop will be expanded to include three "the wand choosing the wizard" shows (though, as a guest, you'll never be aware that there was more than one). What we can add for the first time is that the shop will also include a special appearance by Mr. Ollivander himself, played by the irrepressible John Hurt, who will appear in either video or musion form to explain why he isn't able to be there to assist in the selection of your wand.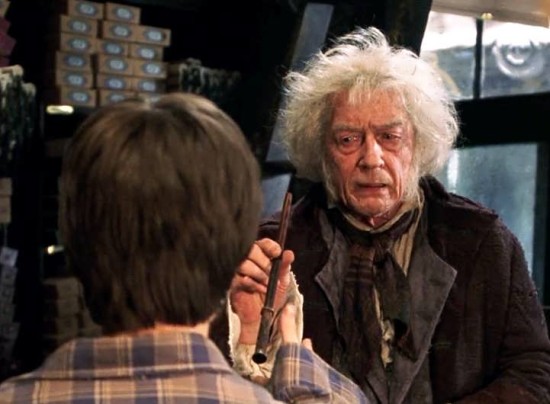 It's widely expected that Diagon Alley will be mostly based upon the last two novels/three films of the series, and if this premise holds true for Ollivander's, expect the reason for his absence to be his hiding from Lord Voldemort, who wishes to abduct and torture some wand lore out of him.
Just when can we expect to see all of this open? While we haven't heard anything (new) regarding the opening date, we have been told that Universal is currently eyeing the week before Memorial Day for the team member preview period – which only reinforces the idea that the land's grand debut to the public will be sometime in June.
Diagon Alley's London waterfront revealed
From January 2012 to February 2013, there were no vertical structures at the front of Diagon Alley, as most construction work focused on flattening the land or building up the enormous Gringotts Bank show building. In March 2013, the first vertical structures appeared at the front of Diagon Alley, and by May we could make out enough to have some idea that we were looking at a new Potter-themed land.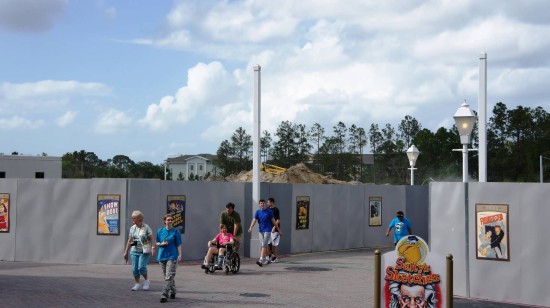 It would only be a few more short months before the steel structures became full facades, and those facades became covered with scaffolding.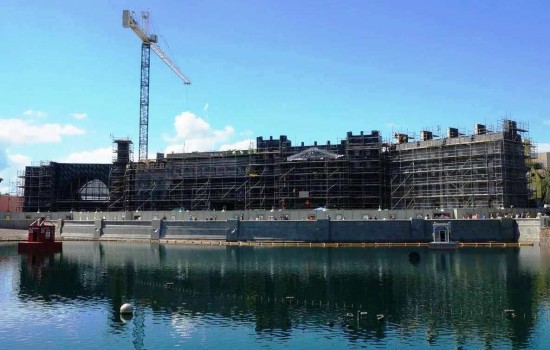 Now it is January 2014, and today, for the very first time, the scaffolding has been removed from the London facade of Diagon Alley:
It's every bit as beautiful as we had hoped – #DiagonAlley @UniversalORL without scaffolding pic.twitter.com/KuD4eWIhGq— Orlando Informer (@OrlandoInformer) January 17, 2014
You have to see these beautiful structures in person to truly appreciate them, but we've done our best to capture the excitement in a series of photos and in a seven-minute video. Reminder: from left to right, the facades represent King's Cross Station, Leicester Square, Wyndham's Theatre, and Grimmauld Place (ancestral home of the Black family in the Harry Potter stories). The main entrance to Diagon Alley will be through the bottom-right side of the Leicester Square facade.
[wptouch target="non-mobile"]
Here is a selection of our best shots followed by our new video. You can view the complete photo gallery at the bottom of the post. Remember, clicking any image will allow you to view it full screen. (And if you want to see the full-resolution photo files, up to 6000 x 3376 in size, check out our Flickr page.[/wptouch]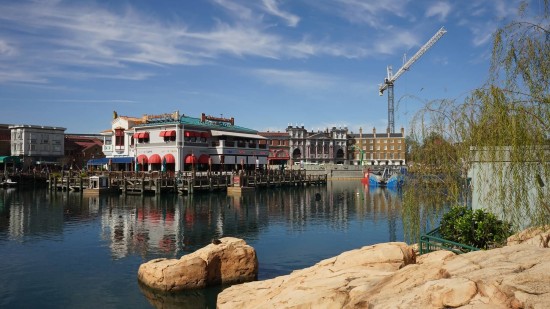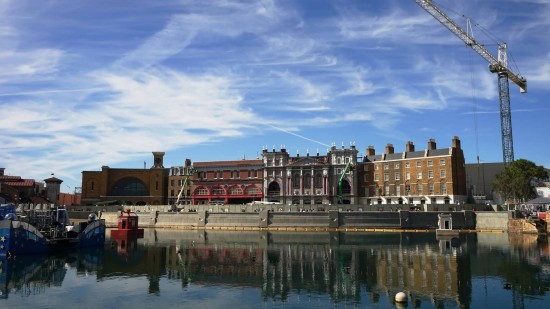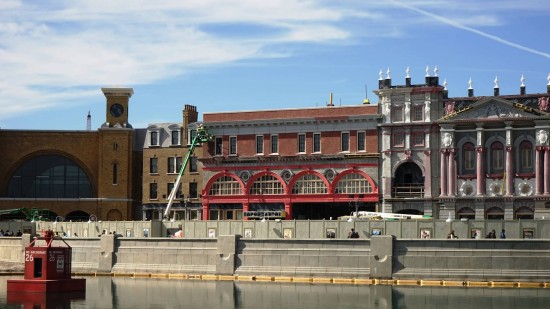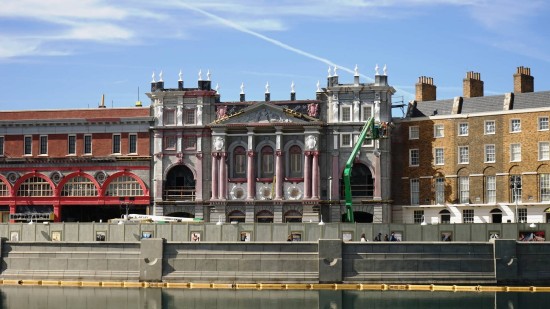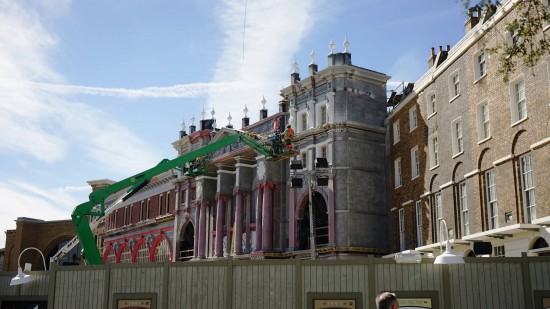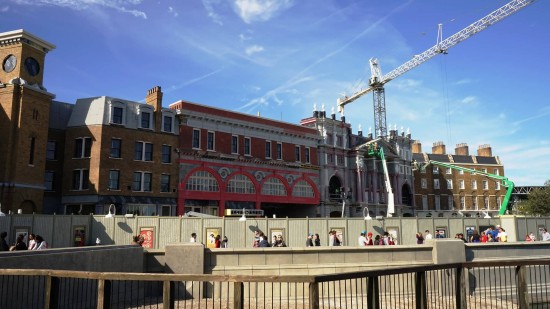 [youtube_video]5LS-hcU3mwQ[/youtube_video]
We'd love to hear what you think about this achievement. Share your thoughts in the comment section below!
Countdown to Diagon Alley
Can you believe we have less than a week before Universal will officially spill all the beans on the new Wizarding World of Harry Potter? Stay tuned for our next Countdown to Diagon Alley article, which will help you while away the hours until the big announcement. In the meantime, you can always check out our other installments in the series:
Top five vacation planning tips for Diagon Alley
Complete telling of the Gringotts Bank ride experience
Four burning questions we still have about Diagon Alley
How Harry Potter is defining the next-generation theme park experience
After the webcast: Step-by-step guide to EVERYTHING we now know about Diagon Alley
After the webcast: Six incredible Diagon Alley secrets that weren't mentioned in the webcast
And, of course, to start back at the very beginning and review everything we know about the Harry Potter expansion at Universal Orlando, visit the Diagon Alley page in the OI Universal Center.
DISCLAIMER FROM THE EDITOR
Please remember when viewing this post that a rumor is a piece of unverified information of uncertain origin; a statement whose veracity is not quickly or ever confirmed. So even though we try our best to present solid speculation, there's no way to guarantee any rumor will come true (then it wouldn't be a rumor anyway).
Thanks to Marc for researching the latest rumor buzz from sources across the Internet and condensing it down into a single post for us each and every week!
View all of our Rumor Round-Ups
London facade of Diagon Alley – photo gallery
Click any image to view it full-screen. When the full-screen image is open, click to the right or use the right arrow on your keyboard to advance through the gallery.
[sws_author_bio user="msunyata@yahoo.com" size="105″ authorposts="More OI posts by Marc" name_format="About the author"] [/sws_author_bio]