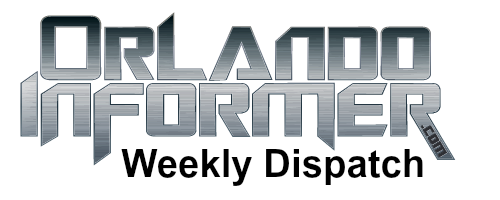 OI Universal Center updates
Greetings, vacation planners! Prepare to UPGRADE YOUR ADVENTURE to Universal Orlando with our Weekly Dispatch. This is a summary of all the latest Universal news and activity on our site. Please note that these updates are listed from newest to oldest:
5/10 – In case you missed it on our blog yesterday afternoon, we posted the first-ever complete telling of the Hogwarts Express ride experience. Warning: this one is packed with spoilers, so make sure you read it only if you want to know what happens before your first ride!
5/9 – With the news (or lack of news) about Team Member previews for Diagon Alley, we've adjusted our projections for soft openings to push them a little later into May. The good news is that we still feel the Harry Potter expansion project is on track for a grand opening sometime during the last two weeks of June. You can view more specifics about the adjustment or start back at the beginning by visiting our Complete guide to Diagon Alley.
5/9 – We anticipated that Universal would announce Team Member preview dates for Diagon Alley at Thursday night's special Team-Member-only event held in Hogsmeade. These dates would be a sure sign of soft openings for the general public. Unfortunately, very little news came from the event (what little we did learn has been posted in the OI Forums). Our next opportunity for news? May 13, when the TODAY Show begins its Diagon Alley sweepstakes. Learn more on our Diagon Alley page, or discuss the very latest developments with us in the OI Forums.
5/9 – Universal has finally launched their own official blog, and its supplied us with one new piece of concept art for Gringotts and a promise of more details to be revealed Tuesday, May 13.
5/8 – Did you see the story about Loews Hotels' CEO mentioning the "mid-June" opening date of Diagon Alley? Maybe it's news, maybe it isn't. Here's our quick analysis
5/8 – Prices continue to rise at Universal Orlando as the resort preps for the onslaught of Diagon Alley crowds. The latest increase will be one of its most profitable: butterbeer now costs almost a buck more: $3.99 plus tax for regular and $4.99 plus tax for frozen. (If you'd like that in a souvenir mug, that'll be $9.00 more.) We've updated the information in our Refillable cups page to reflect these changes.
5/8 – You'll forget all about those pesky price increases when you see the new video Universal just uploaded of the animatronic goblins inside Gringotts Bank. The 23-second video makes us incredibly excited because we're so close to seeing all the creations we've been speculating about for over two years. You can jump right to the video and our stills in the OI Forums, and we've also uploaded the new media to our main Diagon Alley page.
5/8 – You can now view our 119 photos from Wednesday's tour of Universal Studios Florida and Islands of Adventure on our Flickr page (May 7 photoset). This trip included our first look at the new Eros fountain in front of Diagon Alley. In all, we captured several dozen photos of the Harry Potter expansion at both parks. Along with our photos, we have three new videos – Diagon Alley progress, the Honeydukes expansion, and the honorary "first families" opening USF – which you can see on our YouTube channel.
TIP: Twitter just redesigned their timeline page to make it much easier to view photos and their captions. So, if you look through our Flickr photoset and wonder what the heck it is we're taking shots of, view our Twitter timeline for guidance. Remember, you don't have to sign up for Twitter to see everything we post over there.
5/7 – It's official: the TODAY Show is hosting a Diagon Alley sweepstakes, giving away a three-night trip to be part of the grand opening celebration to 25 lucky winners. The sweepstakes begins next Tuesday, May 13. To view the official website and read the rules, click here (sorry international visitors, this one is just for U.S. residence).
5/5 – Blue Man Group at Universal CityWalk is now offering a new ticket pricing structure and admission options, including "Meal and Show" deals, Poncho, and Premium seating. In the new pricing structure based on seasonality, tickets start as low as $60 (or $49 for Florida residents), but may go as high as $115 during peak dates and performance times. To learn more, visit Universal's BMG page or contact the box office at 407-BLUEMAN. Note: major ticketing changes like these are always posted on our Universal Snapshot page, too.
5/5 – Speaking of CityWalk, we're happy to let you know that Antojitos Authentic Mexican Food (the latest restaurant to open in CityWalk's eight-venue expansion) will start lunch service on Monday, May 12. If you'd like to make a reservation for Antojitos or any of the other full-service restaurants across Universal Orlando Resort, visit our Dining reservations page in the OI Universal Center.
5/5 – OI Forums featured discussion: Have you ever been stuck on a ride at Universal Studios Florida or Islands of Adventure? Whether we like it or not, it's certainly part of the theme park experience. Share your thoughts and see what has happened to others by visiting this topic in the OI Forums.
Complete telling of the #HogwartsExpress @UniversalORL ride experience http://t.co/pn4twL0NfJ pic.twitter.com/JA3I0ZTctn — Orlando Informer (@OrlandoInformer) May 9, 2014
New on the Orlando Informer Blog
Along with our encyclopedia of Universal Orlando vacation-planning information, our weekly blog posts also provide you with an entertaining and informative way to learn more about everything there is to do in Orlando. Here are our new posts:
Orlando water park adventures: Finding the best place to splash & play in 2014
Complete telling of the Hogwarts Express ride experience at Universal Orlando
"Rock Your Disney Side" in the month of May: Mine Train opens, Star Wars Weekends, Epcot evening indulgences & Magic Kingdom 24-hour event
Magic Kingdom trip report – May 2014 (Festival of Fantasy is lyrical, Frozen is dominating & Seven Dwarfs Mine Train is almost here!)
Ihu's Breakaway Falls at Aquatica: So exhilarating, it's a rollercoaster with water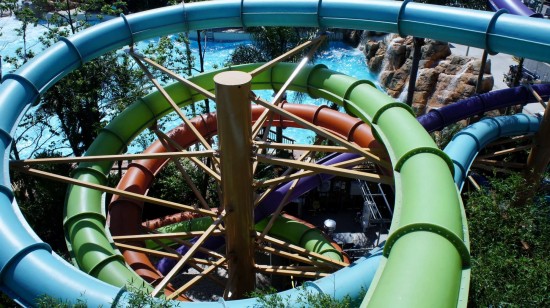 Other useful links
Get our Weekly Dispatch sent directly to your email inbox
Receive daily notifications of new OI Blog posts
View all of our Universal Orlando updates
Start planning the prefect vacation using our FREE online guide