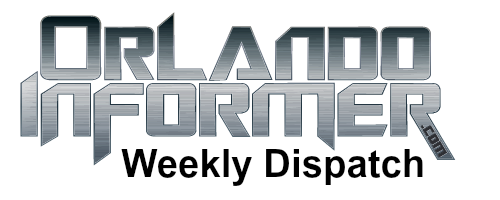 OI Universal Center updates
Greetings, vacation planners! Prepare to UPGRADE YOUR ADVENTURE to Universal Orlando with our Weekly Dispatch. This is a summary of all the latest Universal news and activity on our site. Please note that these updates are listed from newest to oldest:
5/17 – This evening we're visiting Universal Studios Florida and Islands of Adventure one more time for a little Mardi Gras fun. Follow us on Twitter to see every single one of our photo updates broadcast live from Universal Orlando Resort, or catch a few highlights on our Facebook page. Planning on going to Mardi Gras yourself? Be sure to check out our insider's guide.
5/17 – Diagon Alley briefing: Yesterday, USA Today Travel posted an article with video and images that have given us our best look yet inside Diagon Alley. Coupled with the invitations that Universal sent out for a media preview event at the end of June, we definitely have a strong sense that the Harry Potter expansion is getting ready to open soon! See all the new stuff in our complete guide to Diagon Alley.
When you're done, it might be a good idea to consider this: "Should I cancel my family trip already planned for late June because of the Diagon Alley grand opening madness?" We're discussing it right now in the OI Forums.
5/15 – You can now view our 109 photos from today's tour of Universal Studios Florida and Islands of Adventure on our Flickr page (May 15 photoset). The collection includes a meticulous look at the most recent Harry Potter developments, including the new King's Cross clock, Diagon Alley's gateway pillars and lampposts with string lights, and the new signs at Hogsmeade Station. Along with our photos, we have two new videos – a look at the latest progress at Diagon Alley and Universal CityWalk – which you can see on our YouTube channel. Finally, for those who really liked our Dementors photos, you can download the full-res version right here.
TIP: Twitter has redesigned their timeline page to make it much easier to view photos and their captions. So, if you look through our Flickr photoset and wonder what the heck it is we're taking shots of, view our Twitter timeline for guidance. Remember, you don't have to sign up for Twitter to see everything we post over there.
5/14 – On Wednesday, many media outlets received invitations from Universal for a Diagon Alley preview event scheduled June 17 – 20. This is our best indication yet of a grand opening date for the Harry Potter expansion, which we now believe will happen on June 20, the final day of the media event. Given this news and all the other current developments, we've updated our soft opening & grand opening schedule, which you can view on our complete guide to Diagon Alley.
5/13 – SPOILER ALERT! Today Universal released major details of the signature attraction inside Diagon Alley, Harry Potter and the Escape from Gringotts. Because our complete guide to Diagon Alley is already so packed with information, for now we've opted to tell you all the incredible details – with new videos and images – in these two blog posts: the top five Escape from Gringotts features Potter fans have been waiting for and the top five features non-Potter fans will love.
5/12 – We've got two crowd calendar updates today. First, Universal has published its park hours for August, and they confirm what we've been anticipating: the parks will stay busier through the end of the summer thanks to Diagon Alley. Second, IOA is not switching to an 8:00am opening time in June. Instead, beginning the week of June 23, both parks will be open from 9:00am to 10:00pm. This is a good sign for a Diagon Alley grand opening, as the parks haven't had the exact same hours during past summers, but doing so now is necessary to have the Hogwarts Express running as much as possible. To learn more, visit our crowd calendar.
5/12 – Tuesday, May 13, the TODAY Show begins its Diagon Alley sweepstakes. Learn more on our Diagon Alley page, or discuss the very latest developments with us in the OI Forums.
Dementors are back #HarryPotter #HogwartsCastle @UniversalORL pic.twitter.com/LtuVYNod3w

— Orlando Informer (@OrlandoInformer) May 15, 2014
New on the Orlando Informer Blog
Along with our encyclopedia of Universal Orlando vacation-planning information, our weekly blog posts also provide you with an entertaining and informative way to learn more about everything there is to do in Orlando. Here are our new posts:
Reader poll: What's the most important element of a theme park land?
SeaWorld Orlando trip report – May 2014 (a new way to experience Antarctica, Shamu Stadium reopens, and more 50th anniversary celebrations)
Fogo de Chao on I-Drive: We sample the sizzling new bar menu & handcrafted cocktails
THE BIG 5: Top five Escape from Gringotts features non-Potter fans will love
THE BIG 5: Top five Escape from Gringotts features Potter fans have been waiting for
Universal Studios Florida trip report – May 2014 (Diagon Alley is almost complete, media invites sent out for a preview event, the joy of Springfield)
Islands of Adventure trip report – May 2014 (Hogsmeade Station, King Kong construction + CityWalk update)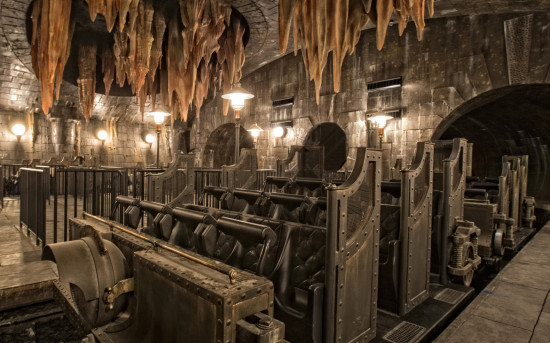 Other useful links
Get our Weekly Dispatch sent directly to your email inbox
Receive daily notifications of new OI Blog posts
View all of our Universal Orlando updates
Start planning the prefect vacation using our FREE online guide