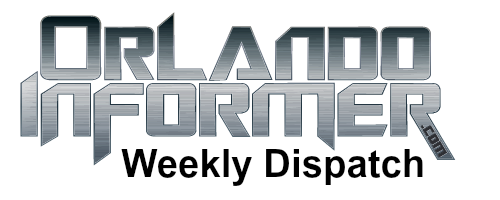 OI Universal Center updates
Greetings, vacation planners! Prepare to UPGRADE YOUR ADVENTURE to Universal Orlando with our Weekly Dispatch. This is a summary of all the latest Universal news and activity on our site. Please note that these updates are listed from newest to oldest:
4/4 – Today is the grand opening of the brand-new Orlando Informer Community Forums! We've put countless hours into getting the discussion boards ready so we can provide our readers with even more vacation planning expertise and Universal insider information. Now the big day is here, and we're celebrating by giving away a free Photo Connect Star Card package and three $100 Universal gift cards. The party has started
4/4 – This week Universal hosts its first of several Grad Bash events, an after-hours, two-park celebration for graduating seniors. It is important to know that, on Grad Bash event dates, the general public is asked to leave both theme parks at 6:00pm, unusually early even for Universal (especially during Spring Break!). It's also worth noting that, on some Grad Bash dates, the parks open at 8:00am instead of 9:00am. To see the event dates, which include this Friday, visit our free 12-month Universal crowd calendar.
4/3 – As of today, Universal's general parking fee has increased one dollar to $17. This matches Disney's increase from over the past weekend. Preferred and valet parking at Universal has not increased as of this time (still $22 and $30 respectively). If you'd like to learn more, visit our Parking & Universal's transportation hub page. Please note that parking fees at Universal's on-site hotels is a whole separate discussion.
4/2 – The start of a new month means that we've updated our crowd calendar with a new month: you can now view March 2015. A few friendly calendar reminders too: please be aware of the Grad Bash dates coming up, when the parks close usually early to the general public – and also be aware that we're still waiting for a Diagon Alley grand opening date announcement. To learn more and see what's new, check out our free 12-month Universal crowd calendar.
4/2 – We're back home from our stay at Universal's new Cabana Bay Beach Resort, and what an experience it was! Overall, we were extremely impressed with the new property. From its colorful, beach-inspired, retro theme to the sheer magnitude of its size and amenities, there's much to love. It will take us a few days to get all our coverage published here on the main site – to see the latest right now, visit our forums for Cabana Bay FAQs, photos & videos.
4/1 – Last Sunday we broke our "busiest day ever" record with almost 50,000 pageviews. What's more, we're on track to record a total of 1 million pageviews in March, setting a new "busiest month ever" record for our site as well as reaching a personal goal I've had since the site opened at the beginning of 2011. None of this would be possible without the incredible support of our growing community – thank you so much! UPDATE: Our official pageview total for March was 1,016,858. Read more in the OI Forums.
591 photos shot at #CabanaBayResort @UniversalORL – let the editing begin! pic.twitter.com/KRbizX146e — Orlando Informer (@OrlandoInformer) April 1, 2014
New on the Orlando Informer Blog
Along with our encyclopedia of Universal Orlando vacation-planning information, our weekly blog posts also provide you with an entertaining and informative way to learn more about everything there is to do in Orlando. Here are our new posts:
THE BIG 5: Top five up-close animal encounters at Busch Gardens Tampa
An Orlando vacation to remember forever: Seven perfect places to pop the big question
Updated guide to FastPass+ at Walt Disney World: Advance ride reservations now open to off-site guests
Finnegan's Bar & Grill at Universal Studios Florida: Beer flights, corned beef, and a break from the crowds
Rumor SPOTLIGHT for April 5, 2014: Unlimited FastPass+ versus Potter's third phase – the battle for the future is heating up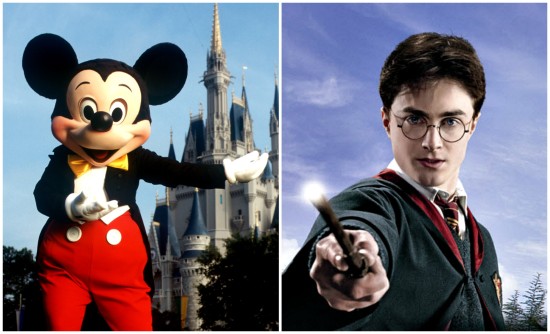 Other useful links
Get our Weekly Dispatch sent directly to your email inbox
Receive daily notifications of new OI Blog posts
View all of our Universal Orlando updates
Start planning the prefect vacation using our FREE online guide