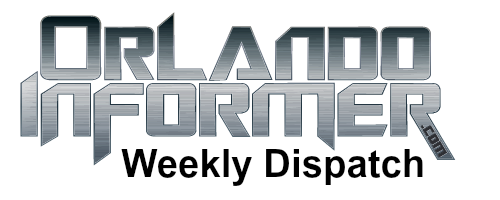 OI Universal Center updates
Greetings, vacation planners! Prepare to UPGRADE YOUR ADVENTURE to Universal Orlando with our Weekly Dispatch. This is a summary of all the latest Universal news and activity on our site. Please note that these updates are listed from newest to oldest:
3/30 – Phase one of Universal's new Cabana Bay Beach Resort (North Courtyard) is opening to guests for the very first time on March 31, 2014, and Orlando Informer will be there to share our first impressions and live photo updates from the resort. We welcome come you to join us on Twitter to experience Cabana Bay with us – we will be posting dozens of photos and HD videos. If you'd like to learn more, visit our Cabana Bay pages in the OI Universal Center.
3/28 – This week we've put a lot of time and effort into getting our new community forums up and running. The framework and main functionality are now in place, so other than some cosmetic changes, we're almost completely ready to launch. That's why, this weekend, we're kicking our testing into high gear, and here's what's in it for you: join our forums, post anywhere and everywhere you'd like, and on Monday we'll randomly select three posters to win a free Orlando Informer t-shirt. Visit this forum post to read the details and get started. Thanks for your help!
3/28 – Universal Studios Florida is closing early for private events and Diagon Alley preparation basically March 30 through April 12. This means, during this period, Cinematic Spectacular will not run. The nighttime lagoon show's next performance is scheduled for April 13. While this is unfortunate news for anyone traveling in early April, the goods news is that these cancellations show how Universal is throwing more resources at Diagon Alley to get it opened in June. See more attraction closures on our Universal Snapshot page or learn more about Diagon Alley.
3/28 – It's the most spectacular celebration of the Big Easy spirit outside of New Orleans itself – Mardi Gras at Universal Studios Florida! Enjoy a dazzling parade, authentic Cajun food, and this weekend's double-header: Kelly Rowland on Friday and Weezer on Saturday. To plan your visit, find the best spot to watch the parade, view our "best of" event video, and so much more, check out our Complete guide to Mardi Gras.
3/28 – Universal Orlando has announced that it will continue through 2014 to offer a one-of-a-kind vacation package allowing guests to spend cherished family time in its theme parks and then to create unforgettable memories for children at Give Kids The World Village, a nonprofit "storybook" resort for children with life-threatening illnesses and their families. You can learn more about this and other options in our Insider's guide to Universal vacation packages.
3/24 – Today we received our very first tidbits of official Halloween Horror Nights 2014 information: the grand opening night is September 19, and the event will run on 28 select nights through November 1. The early marketing material also confirms the event will be at Universal Studios Florida only (not both parks as some were hoping), and it will have eight haunted houses. Although no other details are official, we've provided plenty of information to help you start your preliminary planning on our HHN 2014 page.
3/24 – Universal has tightened many of its operating hours for April and May, signaling what we've anticipated for quite some time – many potential guests are now postponing their vacations until the opening of Diagon Alley. Because hours have been cut, and, in some cases, Express Pass prices have been reduced, we've also responded by lowering our crowd predictions for several dates this spring. To see what it all looks like during your travel dates, visit our free 12-month Universal Orlando crowd calendar.
It's worth noting that the severe cut in hours at Universal Studios Florida, particularly during the week of April 7, may also signal that Universal is ramping up its construction efforts for Diagon Alley in an attempt to offset some of the delays we've been hearing about.
Help us test our forums and you could win a free @OrlandoInformer t-shirt this wkd http://t.co/aVMO4nR3q4 #OIForums pic.twitter.com/1wPgn9HLvp — Orlando Informer (@OrlandoInformer) March 28, 2014
New on the Orlando Informer Blog
Along with our encyclopedia of Universal Orlando vacation-planning information, our weekly blog posts also provide you with an entertaining and informative way to learn more about everything there is to do in Orlando. Here are our new posts:
Reader poll: FastPass+ versus Express Pass
Accessible fun for all ages: Enjoying Universal Orlando with my grandparents
Embassy Suites Orlando South on I-Drive: Vacation the way it should be
Delving into the Sea of Surprises: Celebrating SeaWorld's 50th anniversary with unexpected fun & style
THE BIG 5: Cabana Bay Beach Resort's top five attractions & amenities
Rumor round-up for March 28, 2014: Sharpening our thoughts on Diagon Alley's opening, first glimpses of King Kong & Jurassic World, Universal's water park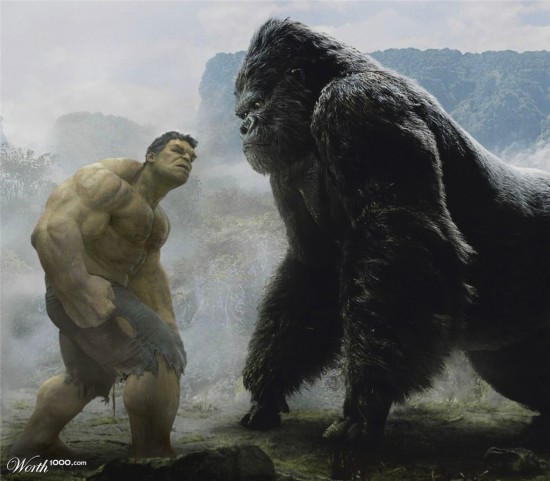 Other useful links
Get our Weekly Dispatch sent directly to your email inbox
Receive daily notifications of new OI Blog posts
View all of our Universal Orlando updates
Start planning the prefect vacation using our FREE online guide