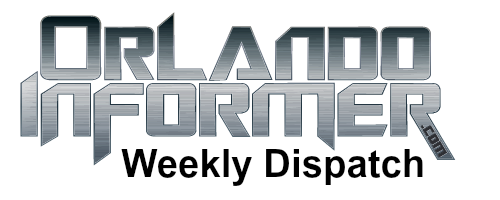 OI Universal Center updates
Greetings, vacation planners! Prepare to UPGRADE YOUR ADVENTURE to Universal Orlando with our Weekly Dispatch. This is a summary of all the latest Universal news and activity on our site. Please note that these updates are listed from newest to oldest:
6/14 – Two crowd calendar updates today: First, Universal has published their park hours for September – no surprises in the mix. Second, as expected, Universal adjusted IOA's park hours for July so it no longer opens at 8:00am. Instead, both parks have the same hours (9:00am to 10:00pm) for the entire month. In August, IOA is still listed as opening at 8:00am for the first part of the month, but we expect that to change too. See it all on our free 12-month Universal Orlando crowd calendar.
6/13 – Earlier today, for a period of about 10 minutes, Universal accidentally displayed an overlay ad on its homepage which cleared stated that Diagon Alley would open June 30. The ad was, of course, taken down once news spread, and later Universal issued a statement that the date was "incorrect." One way or the other, it was a crazy afternoon for #PotterWatch folks. You can pick up the excitement and discussion starting with this post in the OI Forums.
6/13 – Reminder: we've partnered with Universal Photo Connect to give away a Star Card Package every week in June to one of the members of our forums! The Star Card Package allows you to collect all your ride and in-park souvenir photos during your visit to Universal for unlimited viewing and downloading – forever. To learn how to enter, visit this post in the OI Forums. (And remember, registering to use our forums is completely free.)
6/12 – As we get closer and closer to the media preview of Diagon Alley (June 17 – 20), popular opinion has the next few days rolling out like this: there is little chance of a soft opening before the media preview (learn more); then the media preview begins, which wraps up with E! airing a "Live from the red carpet" event (learn more); then Diagon Alley opens on June 21 to the general public. This set up, mimicking a movie premier, allows Universal to avoid the chaos of the Hogsmeade grand opening (Learn more). Please keep in mind that this timeline has not been announced by Universal. Visit our Complete guide to Diagon Alley to learn more.
6/10 – The construction walls are down at Diagon Alley and Hogsmeade Station – you can see our two new collections on our Flickr page (June 9 & 10 photosets). We also published two new videos, one giving a walking tour of the new London waterfront and another showing a great place to sneak a peek at the Gringotts dragon – you can view these on our YouTube channel. When you're done, join your fellow fans and discuss latest news in the OI Forums, or start back at the beginning in our Complete guide to Diagon Alley.
6/10 – The Harry Potter expansion continues to avoid following much of the "opening" precedent set by other attractions like Transformers and Despicable Me, making it very difficult for us to publish confident predictions more than 24 hours in advance. In addition, as we mentioned above, we're still waiting for general Team Member previews. With this in mind, we've lowered our soft opening estimate for this week to 60%. For a full explanation, see this OI Forums post.
6/10 – Yesterday, without an official announcement, Universal released its all-new mobile app for iOS. The good news is that the initial reviews are great, as the new app includes many strong features such as in-park wait times. The bad news is that the app is only available in the U.S. iTunes store for now, so if you're an international guest or use another mobile platform, you'll have to wait for now. To learn more and discuss with friends, visit this OI Forums topic.
6/9 – Universal announced early Monday morning that The Walking Dead is coming back for a third year to Halloween Horror Nights. While there is no doubt HHN will continue to be a massively successful event, the news is a shock and disappointment to many in the HHN fan community. With the Diagon Alley news flying at us, it might be a few days before we update our HHN 2014 guide, but you can pick up the discussion in the OI Forums. (If you'd like, you can still see our HHN 2014 guide for preliminary vacation planning.
[youtube_video]1dt5_fpBXt4[/youtube_video]
New on the Orlando Informer Blog
Along with our encyclopedia of Universal Orlando vacation-planning information, our weekly blog posts also provide you with an entertaining and informative way to learn more about everything there is to do in Orlando. Here are our new posts:
Yard House at I-Drive 360: Great food, terrific service… and 5,000 gallons of beer
Blue Man Group Bluephoria Lounge: Experience VIP treatment and a best-kept secret at Universal
Disney vs. Universal over Marvel: The best theme park attraction you won't see in the parks
Orlando for beginners: How to survive hurricane season
Rumor round-up for June 13, 2014: Harry Potter spell-casting map and the first HHN 24 houses and scare zone revealed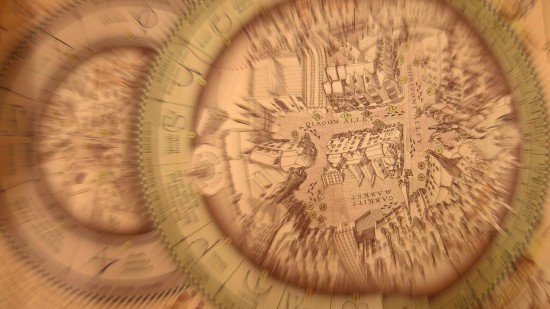 Other useful links
Get our Weekly Dispatch sent directly to your email inbox
Receive daily notifications of new OI Blog posts
View all of our Universal Orlando updates
Start planning the prefect vacation using our FREE online guide