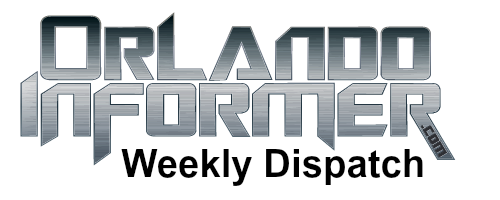 OI Universal Center updates
Greetings, vacation planners! Prepare to UPGRADE YOUR ADVENTURE to Universal Orlando with our Weekly Dispatch. This is a summary of all the latest Universal news and activity on our site. Please note that these updates are listed from newest to oldest:
4/11 – Orlando Informer is officially kicking off our watch for Diagon Alley soft openings – we've heard from our sources and our friends, and we are now ready to establish an expected timeline for these events, which we've pasted in the opening section of our Diagon Alley page. (If you're interested in reading about more Universal's future developments, you gotta see this week's Rumor Round-Up.)
4/11 – We're celebrating the Grand Opening of the new OI Forums! Although it's only officially been opened for a week now, we already have nearly 700 members who have exchanged over 7,600 tips, comments, and advice about Orlando. We invite you to join in, and if you do, you'll have a chance to win a $100 Universal gift card this Sunday. You can view our forum homepage or learn more about our Grand Opening giveaways.
4/10 – With visits to Cabana Bay and the Grand Opening of the OI Forums, it has been a couple of weeks since we reported live from Universal Orlando. Don't worry though, we want to get back as badly as you do! Our next on-site visit is scheduled for Monday, April 14 – the first day of the busiest Spring Break week of the year. In the meantime, you can check out over 5,000 images from our previous visits on our Flickr page.
4/10 – The lineup has been released for this year's Rock The Universe event at Universal Orlando, Florida's largest Christian music festival, set to take over Universal Studios Florida on the evenings of September 5th and 6th, 2014. To see all 15 of the bands and artists ready to play, visit our Rock The Universe 2014 page. Please note that tickets aren't on sale yet – we'll post another update when that happens.
4/10 – On Tuesday, April 22, Universal kicks off Earth Week with the "Earth Week Recharge Experience" at the Universal Music Plaza stage in Universal Studios Florida (from 1:00 – 6:00pm). Celebrate Earth Day and "recharge" at Universal Orlando. Enjoy kinetic playground equipment that will "power" the event, live entertainment, giveaways, and a solar recharging lounge area. For more information about special events, visit our Universal Snapshot page.
4/10 – Universal has launched a new online campaign asking guests to share their favorite Universal Orlando moments and potentially be featured in a future Universal ad campaign. Guests can participate by sharing their favorite moments through photos and videos on Twitter, Vine, and Instagram using #UniversalMoments. In addition, guests can also upload their favorite photos and videos directly to moments.universalorlando.com or browse the site to see favorite moments of other fans.
4/10 – Thanks to OI contributor Maureen, we have this month's Universal Orlando trip reports live on our site. To see what's new and exciting at the parks, including Diagon Alley, Hogsmeade Station, and the CityWalk expansion, follow these links to the OI Blog: Universal Studios Florida or Islands of Adventure.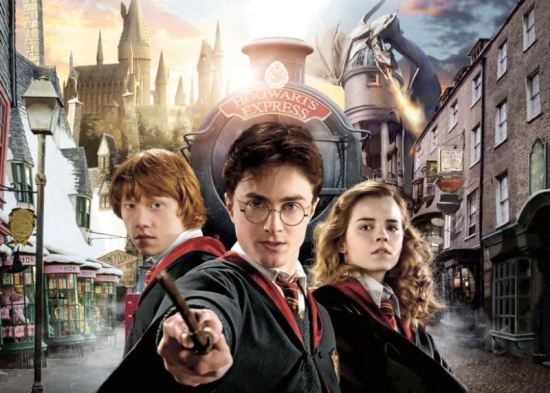 New on the Orlando Informer Blog
Along with our encyclopedia of Universal Orlando vacation-planning information, our weekly blog posts also provide you with an entertaining and informative way to learn more about everything there is to do in Orlando. Here are our new posts:
Spring Break 2014 survival guide: Lessons learned from visiting Universal Orlando at its busiest
Special needs are Universal: Maneuvering a wheelchair through the parks, finding elevator access & companion bathrooms
Universal Studios Florida trip report – April 2014 (CityWalk & Diagon Alley construction, parking fee increase & inside Curious George Goes to Town)
Islands of Adventure trip report – April 2014 (Hogsmeade Station looking good, Zonko's looking sad & a heart-warming Seuss story)
Orlando for beginners: Our top five best tips for selecting the perfect hotel
Doing good never looked so good: Help us raise awareness during Autism Awareness month by shopping Stella & Dot
Rumor round-up for April 11, 2014: Diagon Alley's soft openings, King Kong's secrets, and Universal Orlando's new ride (literally)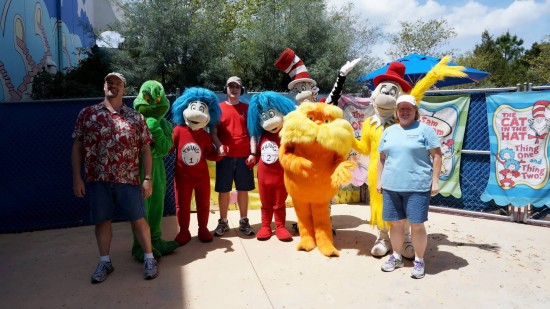 Other useful links
Get our Weekly Dispatch sent directly to your email inbox
Receive daily notifications of new OI Blog posts
View all of our Universal Orlando updates
Start planning the prefect vacation using our FREE online guide