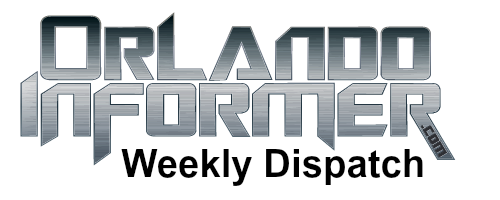 OI Universal Center updates
Greetings, vacation planners! Prepare to UPGRADE YOUR ADVENTURE to Universal Orlando with our Weekly Dispatch. This is a summary of all the latest Universal news and activity on our site. Please note that these updates are listed from newest to oldest:
4/19 – We're celebrating the Grand Opening of the new OI Forums! Although it has only officially been open for about two weeks, we already have more than 800 members who have exchanged over 12,500 tips, comments, and advice about Orlando. We invite you to join in, and if you do, you'll have a chance to win a $100 Universal gift card this Sunday. You can view our forum homepage or learn more about our Grand Opening giveaways.
4/18 – Universal has announced to its Team Members that the TODAY Show will be on-site Friday, April 25. This immediately drew speculation that Universal is set to announce the grand opening date of Diagon Alley. We can't verify this, but it does seem like the right time to do it. There's no doubt the TODAY Show will be highlighting the fact that Diagon Alley is coming, and it just seems strange that Universal would go to this length if they weren't ready to announce the opening date. Our Diagon Alley page has been updated, and you are cordially invited to discuss this in the OI Forums!
4/18 – While Universal's theme parks do not have any special activities just for Easter Sunday, if you're hungry, you can enjoy a traditional Easter buffet at any one of Universal's three deluxe hotels. For full details, see this OI Forums post.
4/18 – On Friday, April 25, celebrate spring Portofino-style at Harbor Nights Primavera, a wine, food and music event designed to capture the ambiance of the Mediterranean. Featuring 16 select wines and sparkling wines, gourmet foods, and live music by Johnny Cool and the Mobster Swing Band, Harbor Nights takes place under the twinkling lights of the majestic Harbor Piazza. You can view the menu (PDF file) or you can purchase tickets online.
4/18 – On Friday, May 2, join your friends for Jake's Beer Festival at Royal Pacific Resort's Jake's American Bar and under the outdoor Wantilan Pavilion, where you'll enjoy samplings of more than 50 beers from Dogfish Head Brewery, Sierra Nevada Brewing Company, Anchor Brewing Company, Angry Orchard, Boston Beer Company, New Belgium Brewing, and more – as well as specially prepared culinary creations. You can view additional details and order tickets online.
Reminder: you can always view all of Universal's current and upcoming events on our Universal Snapshot page.
4/18 – SWEEPSTAKES ALERT: Wicked The Musical, as part of its "Changed for Good" campaign, is giving away a 3-night, 4-day vacation to Universal Orlando including airfare and accommodations at Cabana Bay Beach Resort. Hurry up – entry must be completed by April 21 via the Wicked Facebook page. Sorry international visitors, U.S. residence only living in the continental United States.
4/17 – Today we slightly modified our Diagon Alley soft opening schedule expectations. You can see the new percentages and our notes posted in the OI Forums.
4/16 – To go along with our crowd calendar updates we posted yesterday (see the paragraph below), we have now also updated our Universal Orlando attraction wait times based on crowd levels page to include the major rides and experiences in Diagon Alley. Please note that, because the Diagon Alley attractions are not actually open yet, what we've provided is our best guess for now – we will be updating our numbers frequently once Diagon Alley officially opens to the general public.
4/15 – Crowd calendar updates: First, Universal has shortened its hours for several dates in May. Second, the parks have published their hours for July. Third, and perhaps most importantly, we have now updated our crowd predictions for the months of May, June, July, and August to take into account the opening of Diagon Alley. See the complete details of today's update and everything else on our free 12-month Universal Orlando crowd calendar.
4/15 – You can now view our 135 photos from yesterday's tour of Universal Studios Florida and Islands of Adventure on our Flickr page (April 14 photoset). The collection includes lots of Spring Break crowd shots and the latest look at construction for Hogsmeade Station and Diagon Alley. Also, we uploaded three videos while we were touring: a walkthough of the Hogsmeade Station construction site, a quick tour of Jurassic Park, and our first look at the Knight Bus parked in front of Diagon Alley – to see 'em all, view our YouTube channel.
[youtube_video]17j-EJSGCcM[/youtube_video]
New on the Orlando Informer Blog
Along with our encyclopedia of Universal Orlando vacation-planning information, our weekly blog posts also provide you with an entertaining and informative way to learn more about everything there is to do in Orlando. Here are our new posts:
How to save on SeaWorld dining: Refillable cups, popcorn buckets & the All Day Dining plan
Disney's Animal Kingdom trip report – April 2014 (FastPass+ progress, World of Avatar construction & best tips for touring)
THE BIG 5: Top five souvenirs deals for under $10 at Universal Orlando
Rumor SPOTLIGHT for April 18, 2014: Interactive wands – the next generation of the Wizarding World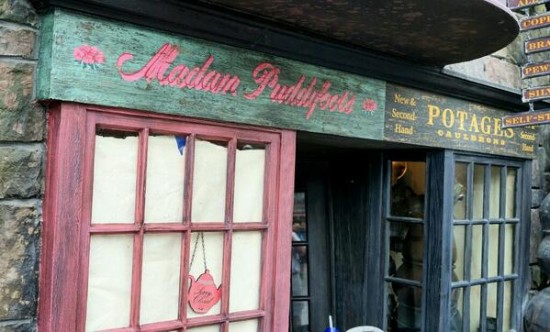 Other useful links
Get our Weekly Dispatch sent directly to your email inbox
Receive daily notifications of new OI Blog posts
View all of our Universal Orlando updates
Start planning the prefect vacation using our FREE online guide