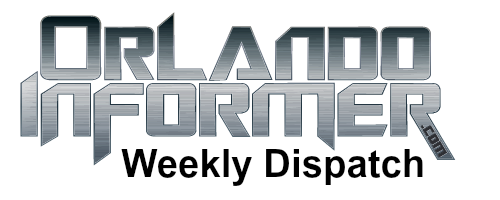 OI Universal Center updates
Greetings, vacation planners! Prepare to UPGRADE YOUR ADVENTURE to Universal Orlando with our Weekly Dispatch. This is a summary of all the latest Universal news and activity on our site. Please note that these updates are listed from newest to oldest:
7/5 – Are you considering a visit to Universal on Tuesday, July 8, for the official opening of Diagon Alley at Universal Studios Florida? We've posted everything you need to know, including our recommendations and advice, here in the OI Forums.
7/5 – The start of a new month means we've added a new month to our crowd calendar: you can now view June 2015. In other news, we're still waiting for October and November hours, which will likely be published soon. Finally, in August of this year, USF is still listed as opening at 9:00am at the beginning of the month. We expect this to change to 8:00am whenever Universal decides to update August's hours. See it all on our free 12-month Universal Orlando crowd calendar.
7/4 – With less than a week before the official opening of Diagon Alley, regular guests on-site (who hadn't purchased the special preview vacation package) finally got their first experience in the new land as the Hogwarts Express opened for technical rehearsals around 3:00pm Tuesday and Diagon Alley itself opened around 3:30pm Thursday. Universal has confirmed that, excluding Escape from Gringotts, all of Diagon Alley will continue to open periodically between now and July 8. For breaking news, follow us on Twitter; for friendly discussion, join us in the OI Forums; or start back at the beginning with our spoiler-free Guide to Diagon Alley.
7/3 – Tonight we made it to the Diagon Alley preview, and you can now view the 85 photos from our visit on our Flickr page (Diagon Alley preview album). Curious about what our first impressions were? Check out this post in the OI Forums.
7/3 – Guest services is confirming that, starting July 9, both parks (and their turnstiles) will be open for Early Park Admission at 7:00am. This will include Hogsmeade, Diagon Alley, the Hogwarts Express, and possibly one or two additional attractions like Cat in the Hat and Despicable Me. To the best of our knowledge, all guests with Early Park Admission will have equal access to both parks. No distinction will be made between guests staying at a particular on-site hotel or guests staying off-site as part of a Universal vacation package. Continue reading in the OI Forums.
7/1 – Our 81 photos from yesterday evening's Universal tour are now up on our Flickr page (June 30 photo album). The collection includes a look at CityWalk's about-to-open Hot Dog Hall of Fame and Bread Box, a tour of both parks, and coverage of the #PotterWatch excitement outside of Daigon Alley during the first evening of vacation package access. Remember, if you enjoy our work, we'd sure appreciate your vote here.
7/1 – Are you thinking this right now: "I love your site, but this Diagon Alley opening stuff is so confusing, and I just don't have the time to plan every detail myself. Can you help?" Yes we can. We're honored to work with Jennifer Green of Destinations in Florida. She is the only travel professional endorsed by Orlando Informer, and she can help you plan your trips to Universal, Disney, and more. Best of all, her services are free to you. Seriously. To get in touch, simply complete this form, or you can learn more in the OI Forums.
6/30 – The final winner in our month-long Universal Photo Connect giveaway: congratulations to OI Forums member Mdteachergirl! We'll contact you shortly with instructions for claiming your prize. Thanks to everyone who participated in this round of giveaways – and stay tuned, we'll be starting a round soon.
@OrlandoInformer thanks for all the help! Couldn't have done it without you! An amazing 4th of July in Diagon Alley! pic.twitter.com/XoWLzw1ujd — tcmiddle1393 (@pagingdrtiernan) July 5, 2014
New on the Orlando Informer Blog
Along with our encyclopedia of Universal Orlando vacation-planning information, our weekly blog posts also provide you with an entertaining and informative way to learn more about everything there is to do in Orlando. Here are our new posts:
THE BIG 5: Top five adult beverages at Universal Orlando
Special needs are Universal: Wheelchair access, companion restrooms, and special requests for Diagon Alley
Busch Gardens Tampa trip report – July 2014 (Summer Nights extravaganza, Rhino Rally reopens, Falcon's Fury more beautiful than ever)
Cocoa Beach's endless possibilities: Gators, rocket launches, surfing, and so much more
The Hogwarts Express soft opens for guests starting Tuesday, July 1
Rumor SPOTLIGHT for July 5, 2014: Why Star Wars Land is still delayed, and why you may not see Luke Skywalker there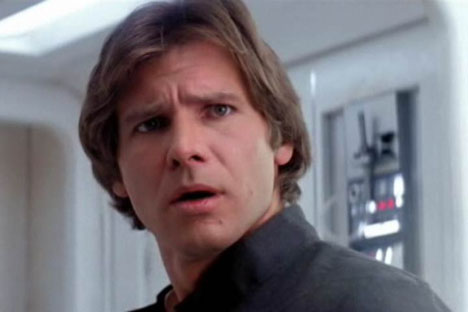 Other useful links
Get our Weekly Dispatch sent directly to your email inbox
Receive daily notifications of new OI Blog posts
View all of our Universal Orlando updates
Start planning the prefect vacation using our FREE online guide