Have you ever partaken in the beauty of Epcot's International Flower and Garden Festival? Have you navigated the new, although very limiting, tiered FastPass+ system at Epcot and used its reservation system from the convenience of your own home?
I experienced all of these elements and more this past weekend as I toured Epcot for our March trip report.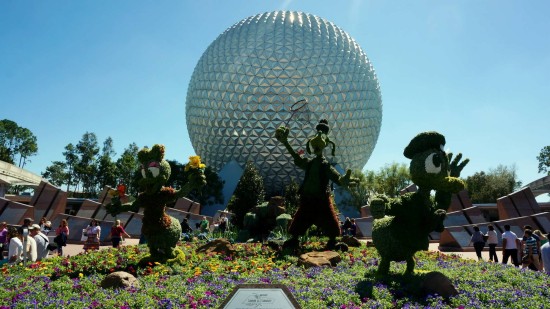 [wptouch target="non-mobile"]Remember, you can click any image to view it full-screen. And don't miss the complete photo gallery with 59 new full-screen images at the bottom of the post.
[/wptouch]
Because we stayed at a Disney resort a couple of weeks ago, my family and I now have MagicBands connected to our Walt Disney World annual passes. I used the My Disney Experience website several days before our recent visit and reserved three attraction times for us. (Guests without MagicBands can make FastPass+ reservations after they arrive in the park at various kiosks throughout Future World.)
For me, the major flaw with Epcot's new FastPass+ system is in its extreme limitations. Guests must choose one experience from Experience Group 1 and two experiences from Experience Group 2.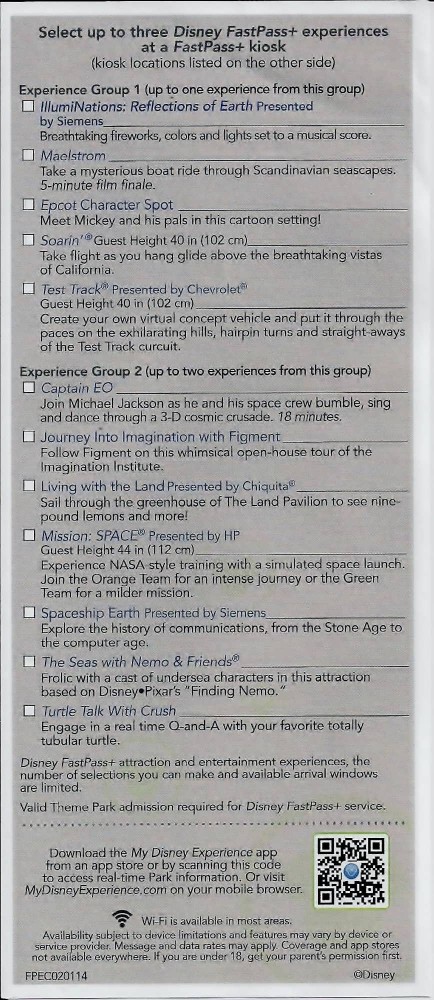 Our son's three favorite attractions at Epcot are Maelstrom, Soarin', and Test Track. As you can tell, we could only choose one of those rides as part of our FastPass+ reservation. As a result, I selected Maelstrom, Mission: SPACE, and Spaceship Earth as our choices.
How would this new tiered FastPass+ system work for you and your family?
Looking on the positive side, I liked the convenience of making our FastPass+ reservations before arriving at Epcot. By the time we typically arrive at the parks – around noon – most of the popular rides' reservations are gone or are only available much later in the evening. I will definitely use FastPass+ prior to each visit from now on.
As of right now, the only guaranteed way for Annual Passholders to get a MagicBand is by staying on-site at a Disney World resort, although they should be available to all Passholders by the end of this month. (If you're a Passholder, you should eventually receive a notification from Disney inviting you to pick your MagicBand.)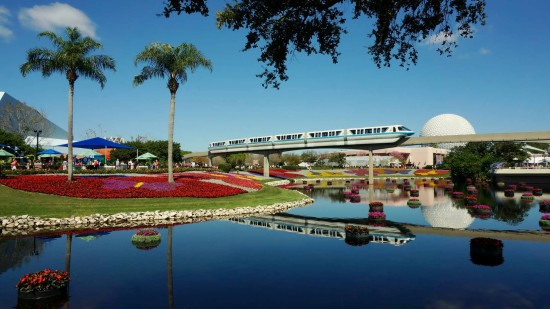 On a side note, make sure your email is accessible via your mobile device. When we reached Maelstrom at our FastPass+ time, the attraction was shut down temporarily. The My Disney Experience system sent me an email that notified me of the closure and which told us we wouldn't have to make another reservation – we could just choose one of the attractions listed in the email at any time during the remainder of our day at Epcot. We could just walk up, scan our Bands, and enter the FastPass+ entrance. Our options included Maelstrom and the attractions from Experience Group 2.
Although the FastPass+ system may be limiting at Epcot, one must look at everything that Epcot offers and weigh the appeal of the entire park, and not just the popular rides. With its unique offerings of Innoventions, World Showcase, and popular seasonal festivals, Epcot offers so much more to do than just thrilling and fun rides.
This year's International Flower and Garden Festival (March 5 through May 18) is one such aspect of the park's unique offerings.
The Festival Center events, Designer's Stage, and Greenhouse Stage provide tips and information from gardening experts and HGTV celebrity presenters. Vern Yip, one of my favorite designers, was the presenter during the weekend we visited.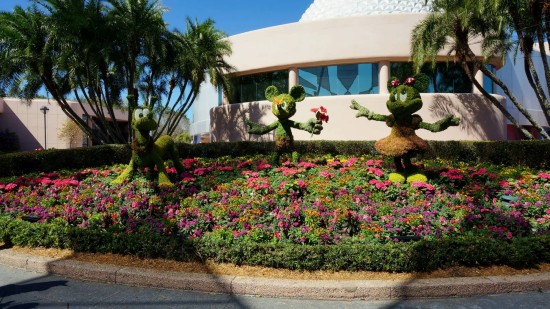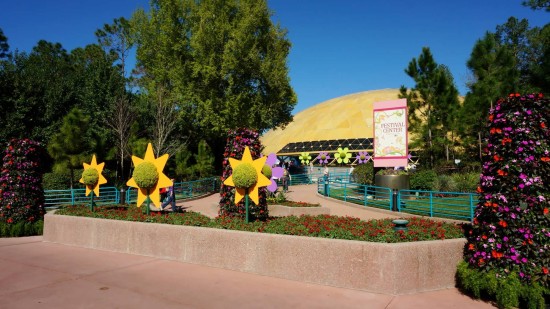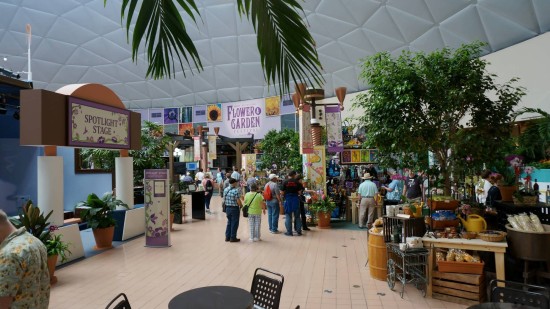 The Flower Power Concert Series in the America Gardens Theatre features well-liked bands, and the Guess Who performed this weekend.
"Uniquely delightful! Absolutely beautiful! So creative!" These are the phrases that come to mind when viewing the stunning gardens and topiaries featured throughout Epcot during the festival.
My favorite new topiaries this year were the Soccer Goofy garden along the walkway from Future World to World Showcase and Kermit the Frog and Miss Piggy found between Italy and Germany in World Showcase.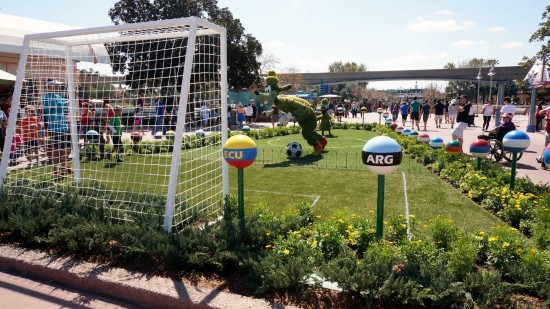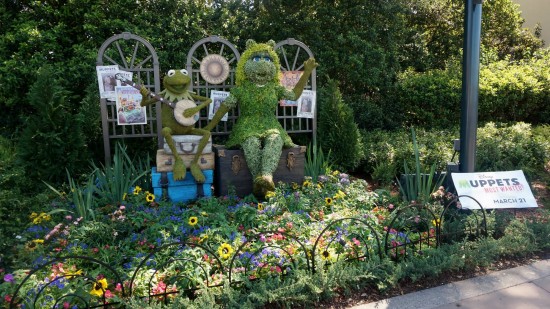 Many of the other gardens were not new this year, but were still exciting to see again.
Several gardens and topiaries focus on kids, and these were very popular. Mike and Sulley's Monstrous Garden, Mater's Parts, Plants and Play Garden, and the Backyard Play Garden incorporated playground equipment that kids could use to work off their excess energy. And Tinker Bell's Butterfly House, a magical stop on the Flower and Garden Festival tour, should not be missed.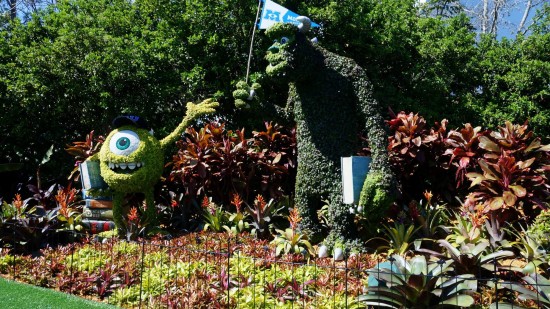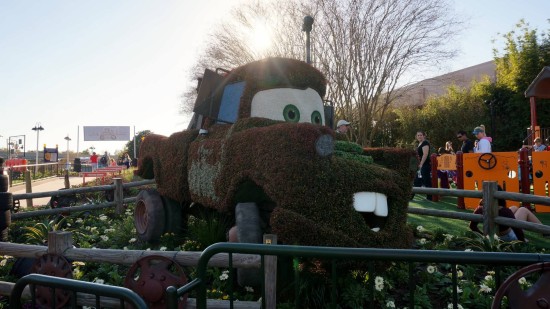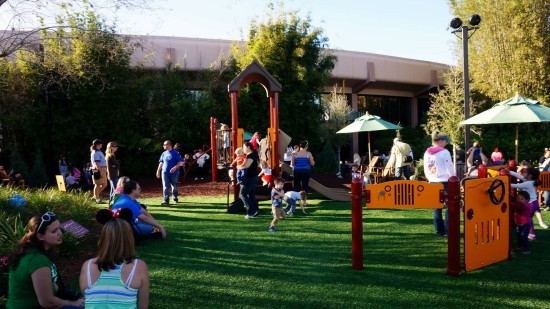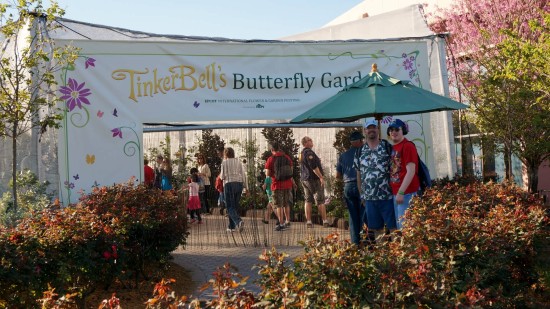 Who doesn't like to eat delicious food or drink delightful beverages? The unique food and drink choices available throughout World Showcase are another popular feature of the International Flower and Garden Festival.
Hesitantly, I tried the "Piggylicious" Bacon Cupcake with maple frosting and pretzel crunch from the Smokehouse in the American Adventure. To put it bluntly, it tasted like a cupcake with bacon pieces in it! I wasn't too impressed with the flavor, but it wasn't gross, either. I think it would probably taste better after a meal of BBQ and a beer, but, by itself, it was just okay.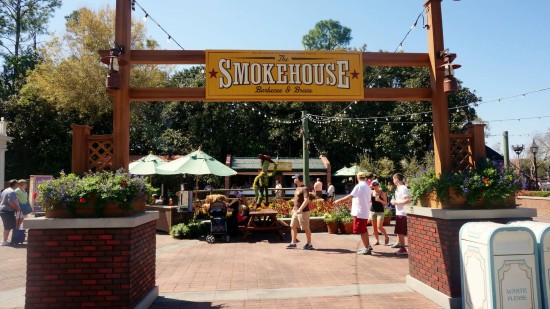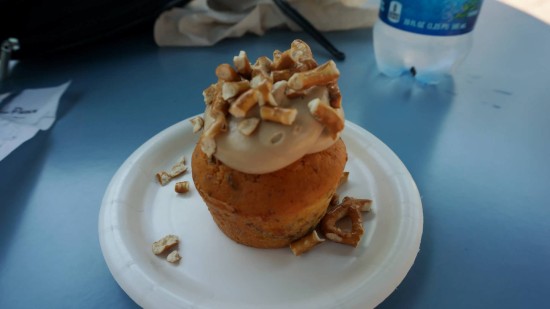 I also tried the Chilled Rose Blush Lemonade from the Buttercup Cottage in United Kingdom, a non-alcoholic drink combining lemonade and raspberry flavors.
It was very refreshing, and I definitely recommend it.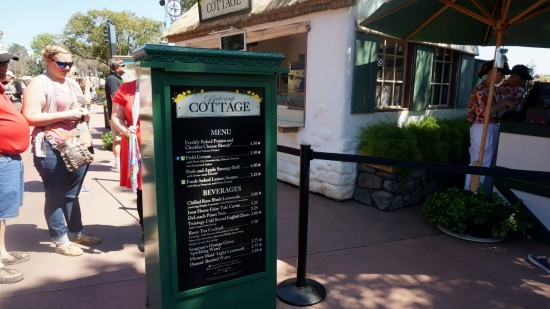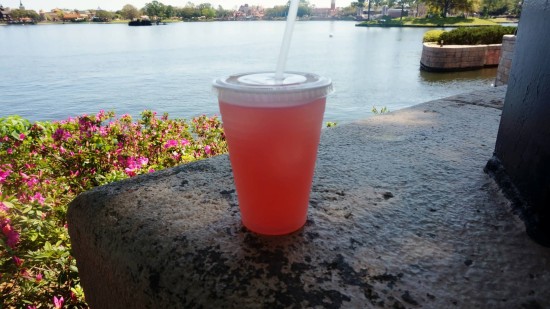 Have you seen the Disney movie Frozen? Or maybe the question should be: how many times have you seen the movie Frozen?
Anna and Elsa, the phenomenally popular stars of that film, are meeting and greeting guests throughout the day in the Prinsesse Pass building in Norway. However, the wait for this meet-and-greet can be up to four hours due to their immense popularity and the amount of time the characters spend with each guest.
At this time, there are no FastPass+ reservations available. If meeting Anna and Elsa is crucial to the success of your vacation, it is best to head there as soon as you arrive in the park – or just "let it go."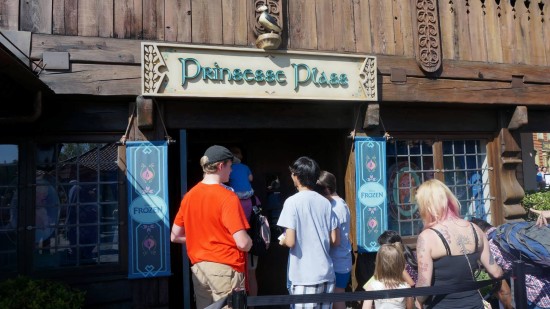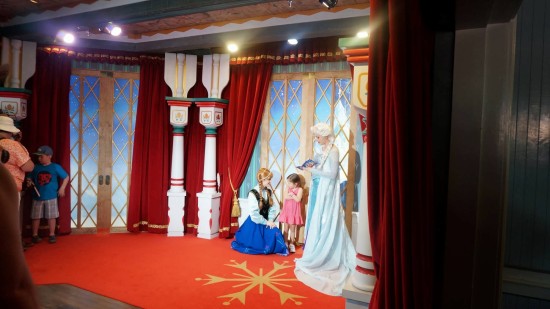 Over in Morocco, the wonderfully themed new restaurant, Spice Road Table, is now open and provides outdoor seating along the lagoon. The menu lists "Moroccan small plates and specialty beverages featuring regional flavors from the Mediterranean."
I'm looking forward to trying this new restaurant soon.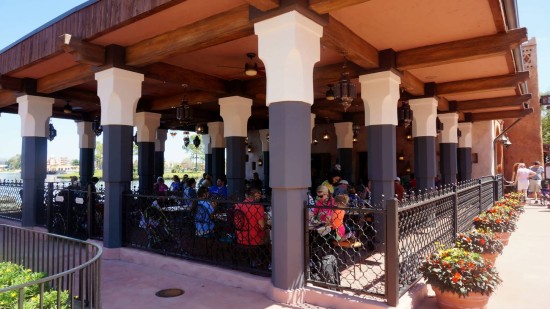 It was a busy weekend at Epcot, and the stand-by wait times for the rides were consistent with the crowd level: 80 minutes for Soarin' and 60 minutes for Test Track. The other attractions had posted wait times of less than 30 minutes.
In spite of the somewhat limited FastPass+ system, the park provides an enjoyable vacation day for just about everyone in the family.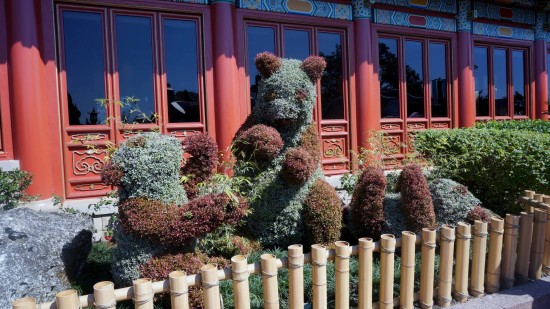 I had a good time during my visit to Epcot this month, and I hope that you, too, will experience first-hand all that this unique and beautiful park has to offer.
To continue reading about Walt Disney World, view our WDW archive on the OI Blog. Or you can catch up on all our trip reports.
Epcot trip report – photo gallery
Click any image to view it full-screen. When the full-screen image is open, click to the right or use the right arrow on your keyboard to advance through the gallery.
[sws_author_bio user="MaureenDeal" size="105″ authorposts="More OI posts by Maureen" name_format="About the author"] [/sws_author_bio]