For this month's Walt Disney World trip report, I spent a "wild" day at Animal Kingdom this past weekend. The weather was beautiful, with temperatures in the low 80s, a calming breeze, and plenty of sunshine.
Upon entering the park this visit, I noticed the FastPass+ kiosk lines were dramatically shorter than my visit in January. This is most likely because Annual Passholders and guests not staying at a Disney resort can now make FastPass+ reservations up to 30 days in advance. Also, unlike my last visit, the FP+ entry lines to the attractions were shorter for the popular rides. It seems the "kinks" of processing guests with MagicBands and FP+ reservations are starting to get worked out.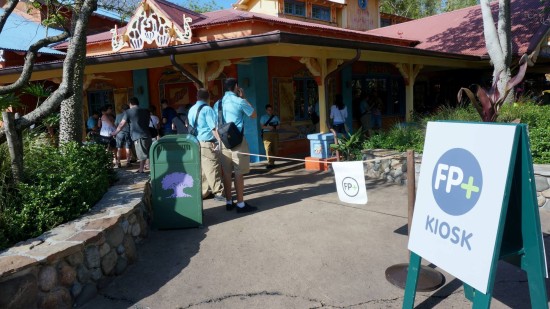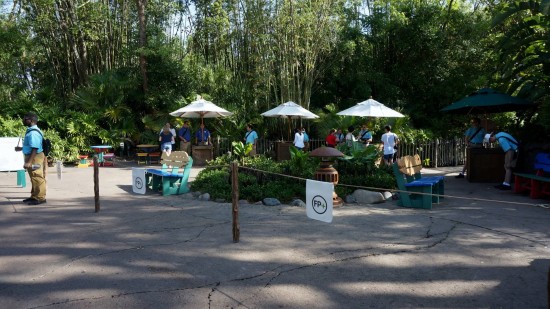 [wptouch target="non-mobile"]Remember, you can click any image to view it full-screen. And don't miss the complete photo gallery with 43 new full-screen images at the bottom of the post.
[/wptouch]
Some of Animal Kingdom's long-term changes are underway in the Camp Minnie-Mickey section of the park. This area was closed to guests a few months ago to start construction of the new Pandora: The World of Avatar, which is projected to open sometime in 2017. The Mickey and Minnie meet-and-greet is now at the Adventurers' Outpost.
In addition, the awesome Lion King show, one of my favorite attractions in all of Walt Disney World, is temporarily on hiatus until a new pavilion is completed in the area behind Africa's Tusker House Restaurant. Progress of this construction can be seen over a construction fence located in Africa.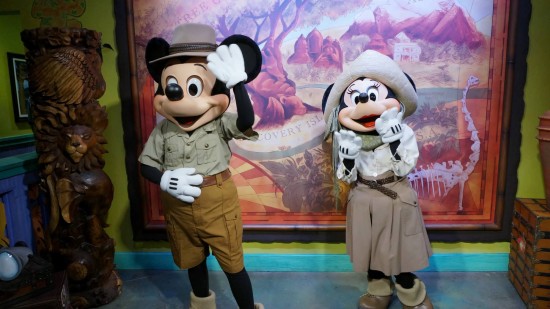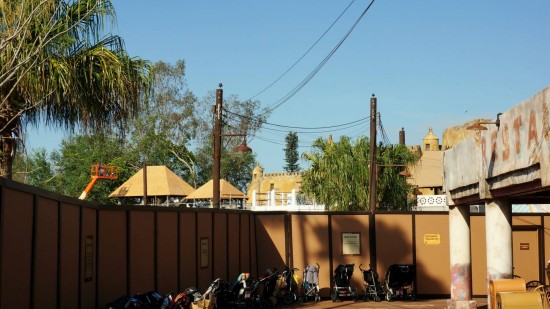 The Animal Kingdom's Jammin' Jungle Parade, with its unique floats and upbeat music, is another favorite of mine. It's hard to believe Disney will be ending this daily tradition in June, apparently because portions of the parade route will be obstructed by the construction of Avatar Land.
Because of the looming change, I made a point to see this unique and entertaining parade one last time.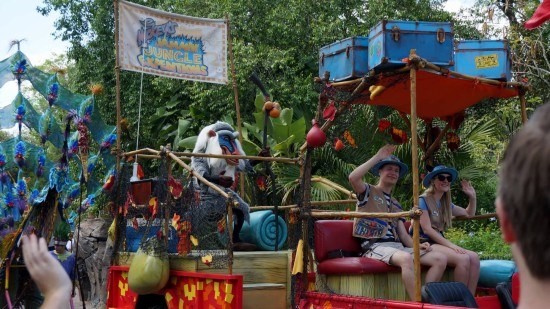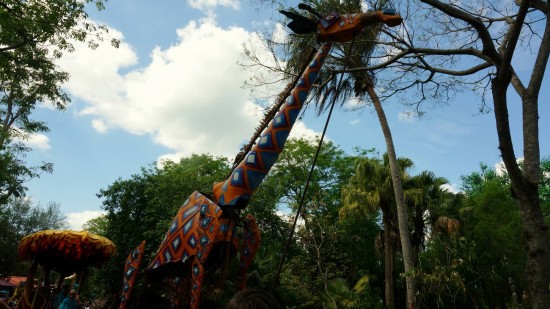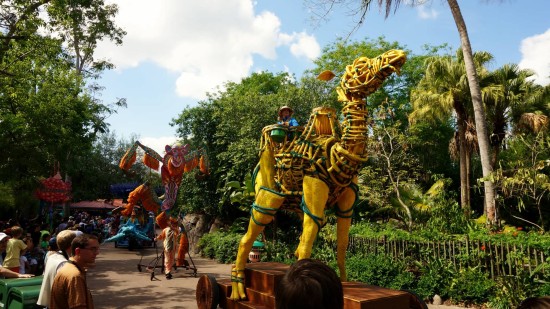 In addition to moderate crowd levels, the wait times at the attractions were also refreshingly low given that is was the beginning of the busiest Spring Break week of the year (or Easter Break, whichever you prefer to call it).
Expedition Everest had a posted wait time of 35 minutes, Kilimanjaro Safaris was 30 minutes, and Kali River Rapids was only 30 minutes.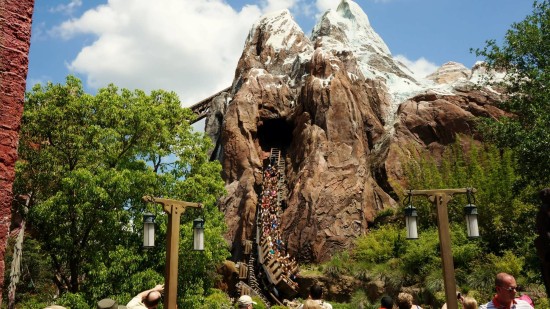 I ate lunch in Restaurantosaurus, and it was even easy for me and my friends to find two large tables next to one another to accommodate our large group.
Many Disney World guests overlook so much when visiting Animal Kingdom – they think that riding Expedition Everest, Dinosaur, Kali River Rapids, and Kilimanjaro Safaris is all the park has to offer. They couldn't be more wrong. Here are my top five Animal Kingdom touring tips to help enhance your experience at this unique and wonderful park:
#5 – Walk the trails
The Maharajah Jungle Trek, Pangani Forest Exploration, and Rafiki's Planet Watch are just a few. If it doesn't say "stay out" or "Cast Members Only," walk the trail. You'll be thrilled to see the abundance of animals, including gorillas, tigers, bats, and exotic birds, up close along the way. You'll also meet many of the Disney characters along the trails, too. I didn't realize Pocahontas was on a trail and was pleasantly surprised to see her.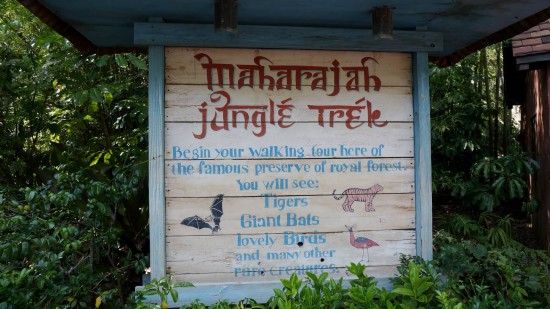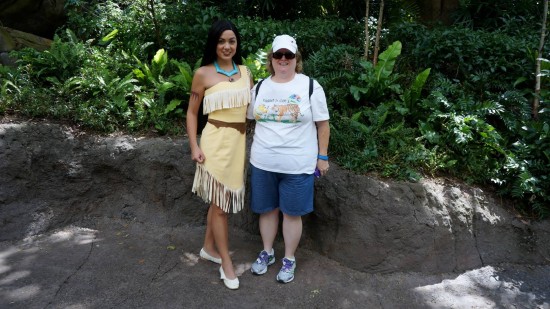 #4 – Pace (and enjoy!) yourself
Scatter the headliner attractions throughout the day so you can take your time and relax in between and really appreciate the beauty of each land. This is not a park to rush through.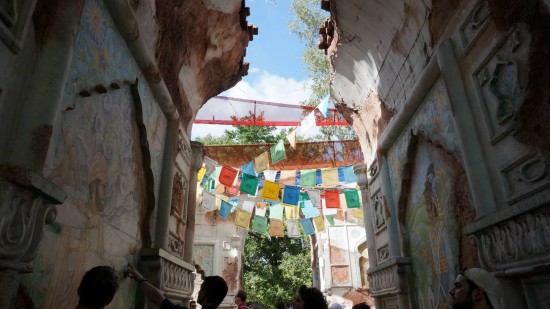 #3 – Speak to the Cast Members in each area and ask questions
Many are originally from the lands represented and can provide amazing information about their part of the world. Cast Members are always willing to provide information and expound on what you may already know about different features in the park. I learned that one of the trees in the Africa section produces what is called a "sausage fruit" by locals, which is used to speed up the fermentation process in making African beer.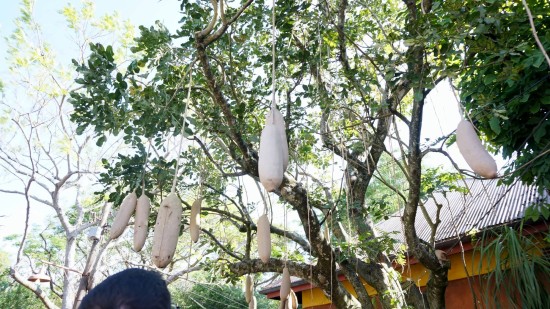 #2 – Make time for the shows and what Disney calls "atmosphere entertainment"
Don't just see the awesome Finding Nemo show, but also be sure to observe the beautiful birds in Flights of Wonder. Dance in the street to the music of Africa with Burudika or the Tam Tam Drummers of Harambe. Enjoy the unique sounds of Chakranedi or DJ Anaan in Asia. Take part in the DinoLand Dance-a-Palooza. Have fun!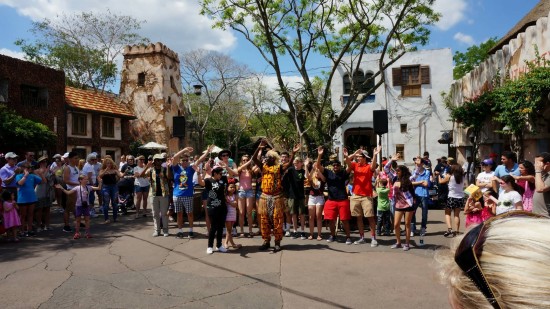 #1 – Eat at one of Animal Kingdom's distinctive and delicious restaurants
Flame Tree Barbeque is one of my favorite quick-service restaurants. You can reserve Donald's Dining Safari breakfast or lunch at Tusker House in Africa, or try the ever-popular and highly-rated Yak & Yeti Restaurant in Asia (reservations recommended). Or at the end of your adventurous day exploring Animal Kingdom, you can eat dinner at the Rainforest Café.
(As a side note: if you are on a special diet, be sure to visit the Gardens Kiosk on Discovery Island. It provides allergy-friendly snacks and comprehensive information about special dietary options available throughout Animal Kingdom.)
Honorable mention
Pick up an Animal Guide (where you find the park maps) or become a Wilderness Explorer to make sure you don't miss anything.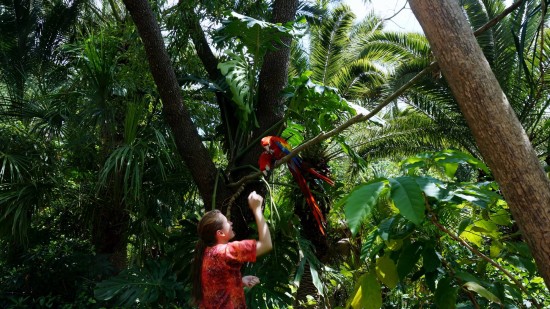 Animal Kingdom is one of my favorite parks in Walt Disney World. I love its uniqueness and its ability to subtly teach while providing an entertaining day for everyone in the family.
I hope you will be able to visit Animal Kingdom soon and have a wild time at the park.
To continue reading about Walt Disney World, view our WDW archive on the OI Blog. If you enjoyed my top five countdown, then you'll love all of our BIG 5 blog posts. Or you can catch up on all our trip reports.
Animal Kingdom trip report – photo gallery
Click any image to view it full-screen. When the full-screen image is open, click to the right or use the right arrow on your keyboard to advance through the gallery.
[sws_author_bio user="MaureenDeal" size="105″ authorposts="More OI posts by Maureen" name_format="About the author"] [/sws_author_bio]