On July 8, 2014, the Wizarding World of Harry Potter – Diagon Alley will finally, after two-and-a-half-years of construction, be opened to the general public. This is no small matter, given how much Universal has invested in the project (reportedly over $400 million) and given how nearly every single review of the area thus far has called it the best designed and most immersive theme park land in the world.
Given all the fanfare and hoopla, it is no surprise that the new Wizarding World ended up being perhaps the most closely-followed project in the industry; its London waterfront facade was already just as much a photographic mainstay as Cinderella Castle before its scaffolding was ever removed, let alone before its buildings were fully finished.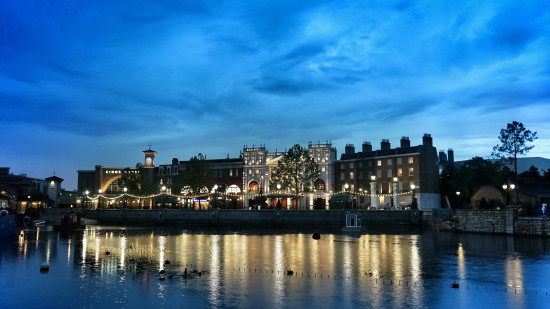 Now that our nearly-three-year journey is finally nearing its end, we here at Orlando Informer HQ couldn't think of a better, more heartfelt sendoff to what has become a major component of our professional lives than to step back to the very beginning and take a quick stroll down memory lane.
In the beginning
Preliminary design work on Diagon Alley started at least immediately upon the opening of the Wizarding World of Harry Potter – Hogsmeade, and possibly even before that.
We now know that Stuart Craig, the production designer of all eight Harry Potter films, started sketching the layout of a Leaky Cauldron restaurant after he completed the blueprints for Three Broomsticks, and that Universal Creative was toying around with the idea of a real, live Hogwarts Express that would connect its two Orlando parks as far back as 2010.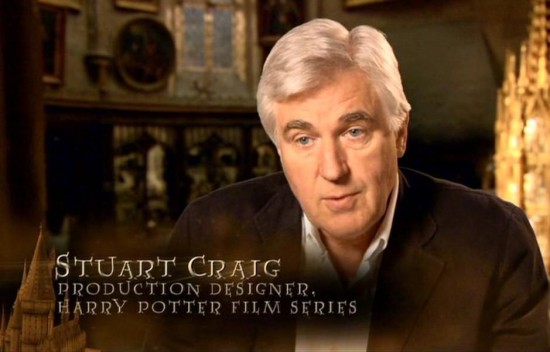 As a direct consequence of this, before Hogsmeade could even celebrate its first birthday in 2011, word had already leaked about a bigger role for Harry Potter at Universal Orlando, although most original guesses had Hogsmeade's neighbor, Lost Continent, pegged as the site of the expansion (the first Wizarding World is almost entirely composed of repurposed land from Lost Continent, it should be remembered, making this the most logical guess).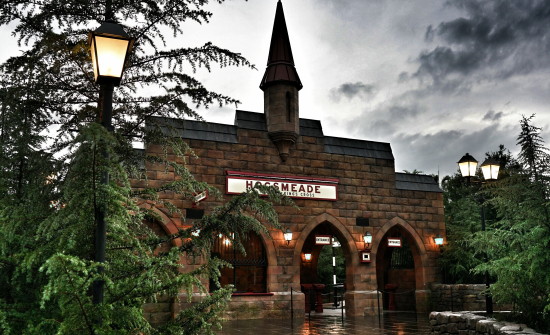 Ironically enough, this rumor ended up being partially true, thanks to the advent of Hogsmeade Station and its new "entrance plaza" to Hogsmeade Village.
The other Harry Potter rumor
Going hand-in-hand with more Potter in Florida was the rumor of more Potter for the rest of Universal's parks, most notably at Universal Studios Hollywood. This picked up steam in early November 2011, when Universal Studios President and COO Ron Meyer, the longest-serving chief of a major motion picture company in the history of Hollywood (yes, he's still there today), confirmed these plans but failed to elaborate on them in the slightest.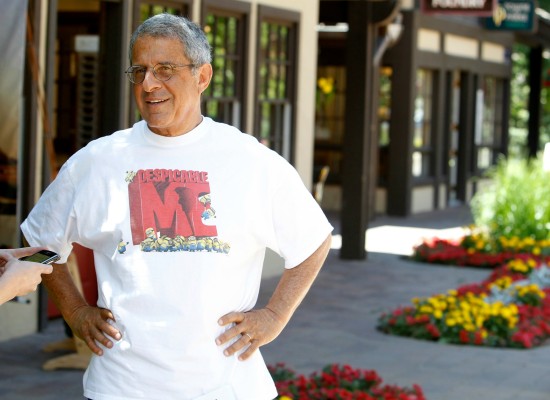 It turns out that he didn't have to.
The first confirmations
Just a month later, on December 2, Universal Orlando made the surprise announcement that Amity, home of the beloved JAWS attraction, would be closing on January 2, 2012, to "make room for an exciting, new experience we're planning for you."
It didn't take very long at all for everyone to put two and two together – the theme park enthusiast crowd instantly latched onto Amity being the location of the Harry Potter expansion. And almost immediately after that, word broke on just what this new Wizarding World would be: Diagon Alley, containing the two headliner attractions of the Hogwarts Express and Harry Potter and the Escape from Gringotts. (Looking back, it must have been Universal's nearly-last-minute announcement of JAWS's closure – really, only one month's notice seems remarkably short – that prodded various insiders to start speaking to their contacts in the press and in the blogosphere.)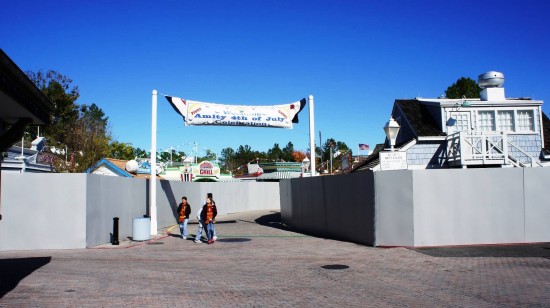 Universal followed it up with something of an official confirmation just four days later, on December 6. Holding a press conference at Universal Studios Hollywood, the company formally announced a clone of Hogsmeade Village arriving at the park sometime in 2016 – and, oh, yeah, a Wizarding World expansion for Universal Orlando. Rather suspiciously, no specifics were conveyed in the slightest.
(Just six months later, Universal Studios Japan was also happy to reveal that Hogsmeade would be coming to its neck of the woods, as well.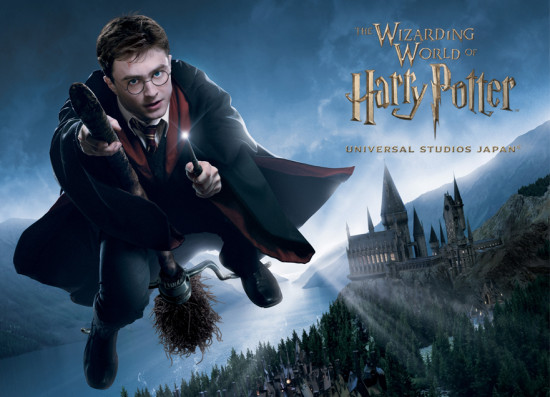 Perhaps ironically, Osaka's Wizarding World will be opening on July 15, 2014, a full two years before Hollywood's.)
The big reveal
Just because December of 2011 wasn't chock full of surprises already, on New Year's Eve the stalwart Robert Niles from Theme Park Insider lifted the veil on just what Diagon Alley would have in store for guests.
Although he was careful to couch the information as being "early conceptual work," it was nearly 100% accurate (leading many to believe that the "leak" came from Universal directly, as a way to whet diehard fans' appetites while still ensuring that average guests would continue to visit its parks over the course of the next two-and-a-half years), including a general overview of the land's geography and an amazingly detailed breakdown of Harry Potter and the Escape from Gringotts' queue and ride experience.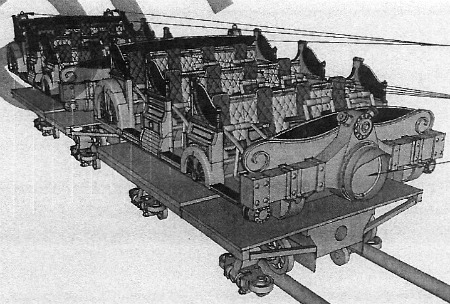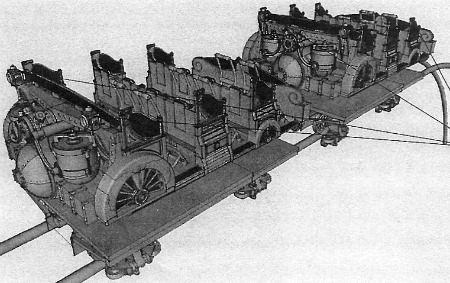 In case it weren't already, the Wizarding World of Harry Potter – Diagon Alley had just become the officially worst-kept secret in the history of theme parks.
The name of the game
The next major milestone in Diagon Alley's construction took a long three months to arrive, but the wait was more than worth it.
In early March 2012, the (not so) mysterious development that was replacing Amity was given an official designation: Project 722. (Random historical trivia: the codename of the first Wizarding World was Project Strongarm, thanks to the KUKA robotic arms that power Harry Potter and the Forbidden Journey.) The name came from permits that were filed with the South Florida Water Management District, that long-time spoiler of theme park secrets, which lined up the demolition of JAWS and its associated structures and revealed the layout of all the new buildings that were going to take their places.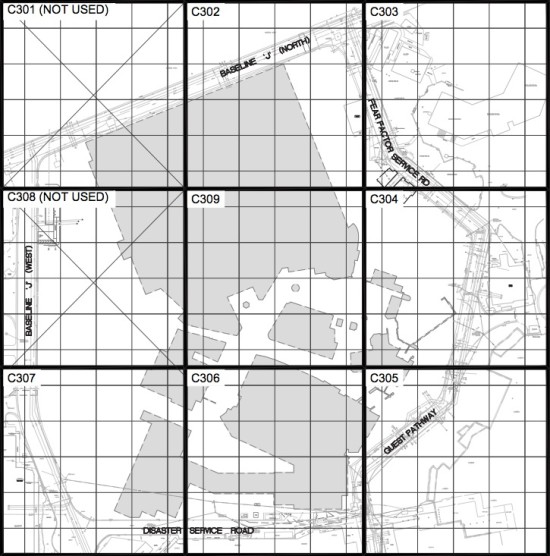 Yup, that's right – we've known the general outline of Diagon Alley for a little over two years now.
And although very few at the time could've pinpointed specific landmarks, the fact that the outline of the lowest building – which, of course, we now know to be King's Cross Station – lined up at precisely the right angle for a possible train track that ran to Hogsmeade was, for many in the rumor mill, the final nail on the coffin: Harry Potter's London most certainly was coming.
Getting down and dirty
As the summer of 2012 wore on, visible progress was being made on the new land's construction – which made it all the harder for Universal to deny the (more and more) obvious.
(First, a brief aside: the theme park historian in us wouldn't be fully content until we do our due diligence and mention that, on July 27, 2012, Diagon Alley first showed up in our then-brand-new Rumor Round-Up column, which would quickly establish itself as the flagship series here at OI. If you blink, though, you'll miss this first reference, as it comes and goes in a heartbeat.)
On August 15, Universal informed its employees in its most recent Team Member newsletter that they should expect delays and rerouted traffic in the resort's backstage area starting on the 20, which would include "infrastructure upgrades and utility maintenance."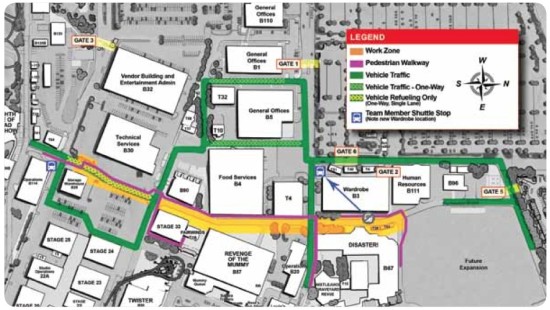 Once the associated map from the newsletter hit the web, outlining the path that the Hogwarts Express would take from Universal Studios Florida to Islands of Adventure, the cat was well and truly out of the bag.
Rumor Round-Up tackled the subject just a few days later, including Dan's now-signature on-site pics – a process which got repeated the following month, when the first set of construction walls covering the on-the-lagoon embankment was removed for the very first time.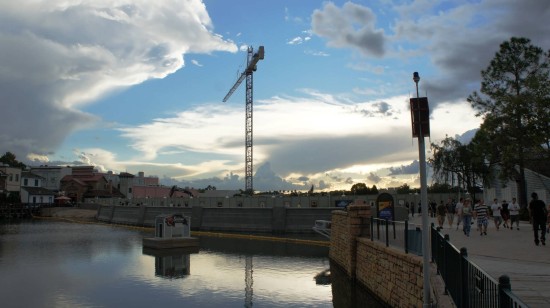 It was Diagon Alley's very first exposure to the average guest, and it would have to suffice for a very, very long time.
The opening date 16 months early & a preview of the muggle London
On March 23, 2013, Robert Niles from Theme Park Insider did it again, providing a whole batch of fresh intelligence from, presumably, the latest look at the latest plans and blueprints (directly from Universal), starting with the very first description of what the London waterfront would ultimately look like (and the fact that Leicester Square Station would house Diagon Alley's entrance).
Other details, ranging from the "confirmation" of the Leaky Cauldron and Florean Fortescue's Ice-Cream Parlor to Knockturn Alley and a ticketing desk inside King Cross's Station, are offered in the site's report, but the truly most astounding tidbit comes in the form of Niles's projected opening date: July 2014.
Back then, nearly 16 months ago, the date was surprising for just how soon it was going to be – two-and-a-half years is an insanely quick turnaround time in construction, particularly for a project of this, and one that Universal's rival down the street, Disney, would never attempt to accomplish (for various reasons). Now, however, it's remarkable due to its accuracy, particularly after so much recent effort was expended on pinpointing the exact day.
Next, on April 15, 2013, we were offered a possible view of Diagon Alley's London waterfront from Orlando United forum member Gambit. The image has since been removed from its original post, but, fortunately, we still have a copy to show you how remarkably close his mockup comes to the real thing: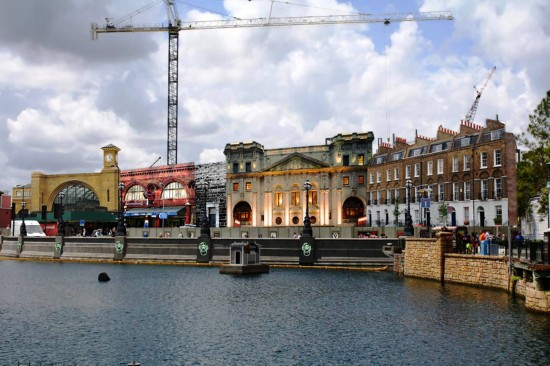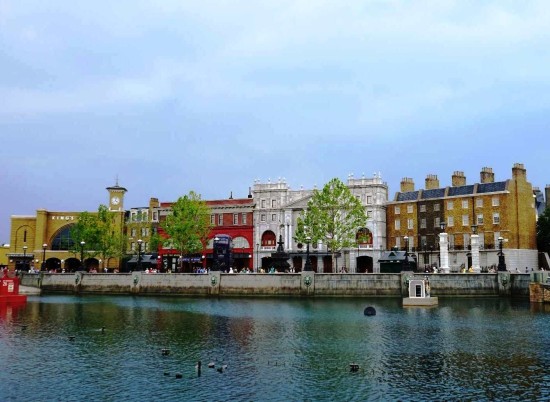 Other than not having the "accessories" like trees and the Knight Bus, truly the only aspect from Gambit's creation that turned out to be incorrect was his inclusion of a Leaky Cauldron facade.
Impatience – and explanations
With so much already known about Diagon Alley, its contents, and, even, its opening date, a growing sense of frustration was palpably building in the theme park enthusiast crowd. Why the hell wasn't Universal announcing any of this?
Our very own Derek Burgan chimed in on the matter on on April 20, running through several different scenarios – including the possibility that Universal didn't want to overshadow the then-imminent grand opening of Transformers: The Ride 3D – before settling on the real explanation.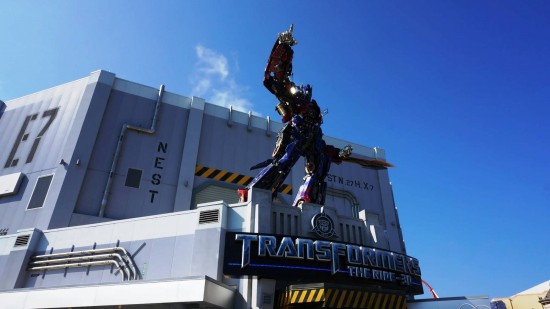 Universal originally announced the first Wizarding World in the summer of 2007, but it didn't open it until almost exactly three years later. Because of this, the company is said to have lost 30% of its Annual Passholders across those three years – a development it desperately wanted to avoid the second time around, when a lot more money was being both made and invested in its parks.
As it turned out, however, all the hot-and-bothered enthusiasts wouldn't have very much longer to wait at all.
The storm: May 2013
Finally, on May 8, 2013, Universal Orlando decided to announce the inevitable: wizarding London was coming sometime in 2014.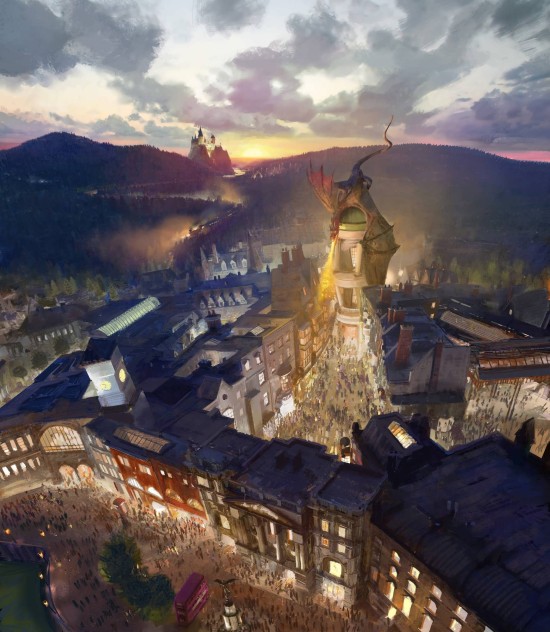 Although only the barebones basics were divulged by Universal – the literally only new bit of information for grizzled rumor veterans was the presence of the giant, 60-foot, fire-breathing dragon atop Gringotts Wizarding Bank – there was a veritable cavalcade of other revelations to go alongside it, starting with our very first look at the Hogwarts Express's track, provided by Screamscape even before Universal got around to formally announcing the attraction.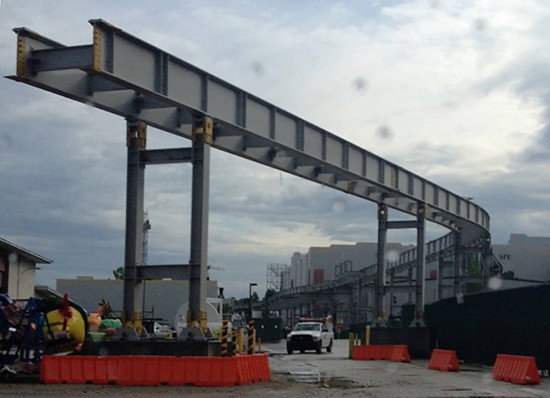 Parkscope, meanwhile, was busy publishing a survey that Universal had sent out to Annual Passholders and other targeted guests. Although ostensibly gaining information for how best to handle the park-to-park Hogwarts Express, keen-eyed readers were able to glean a bit more information than the company was willing to share just a few weeks earlier, including a more firm "summer '14" release date, Escape from Gringotts would be a 3D ride, and the Express would feature a different experience on both legs of the trip – all as the rumor mill was stating for the past year (or more).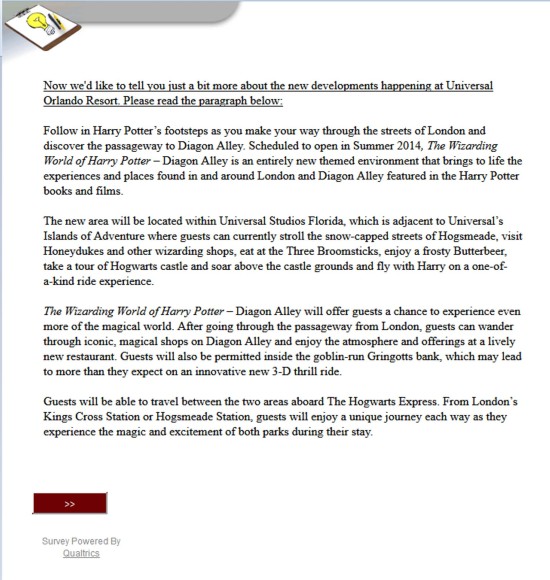 Not all of the latest intel was good, however, including the little bombshell that Daniel Radcliffe wanted nothing to do with the new theme park land. Although many have spent the past year fervently hoping that Radcliffe was somehow talked out of his hardline stance, we learned just last week that, alas, he wasn't – neither he nor Emma Watson participated in the slightest for either Harry Potter and the Escape from Gringotts or the Hogwarts Express.
The trickle
After the floodgates had momentarily, miraculously opened in May, they shut tight again until the final stretch of 2013.
Finally, around the middle of August, these photos surfaced on WDWMagic: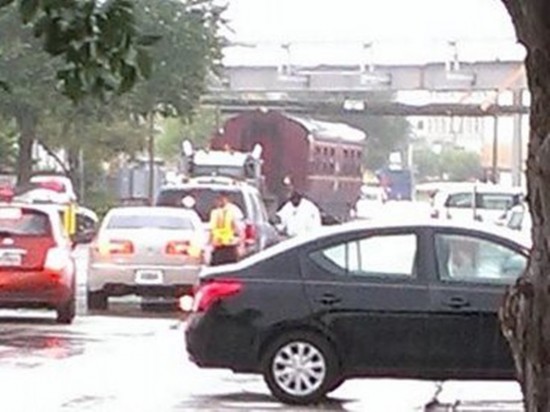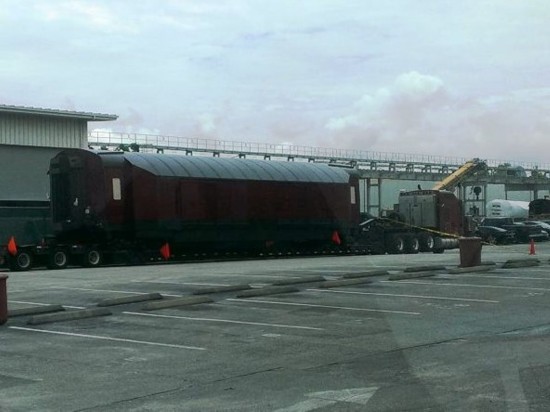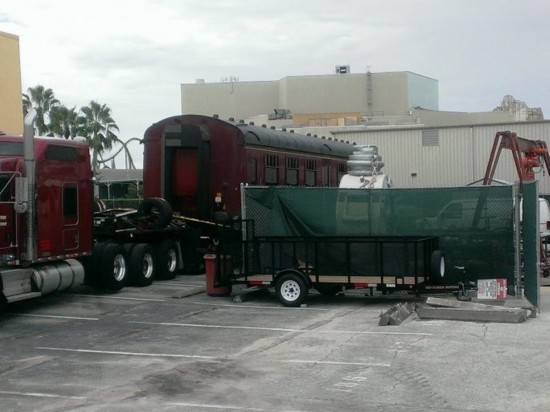 The Hogwarts Express had arrived at Universal Orlando. Its first home was a large, outdoor storage space between the two Universal parks, where the trains could be easily seen from USF's Hollywood Rip Ride Rockit.
Then, two months later, on October 24, Universal finally lowered the Hogwarts Express on the tracks for the very first time – and was even nice enough to release a few official shots of the special occasion.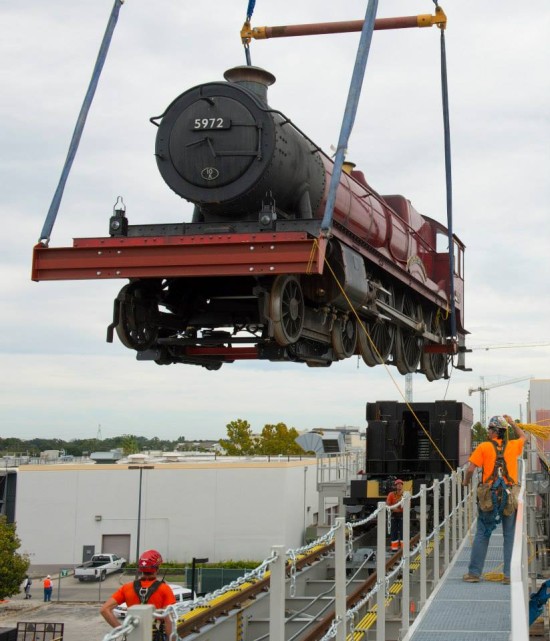 Then, on December 7, Robert Niles came back up to bat, brandishing the world's of the inside of Diagon Alley.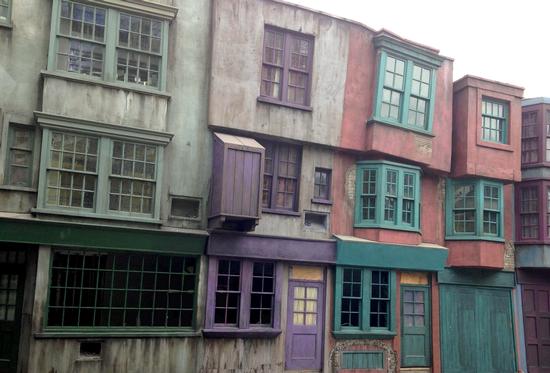 And, finally, although it is nearly impossible to top Theme Park Insider's "leaked" photo, Universal went ahead and tried, anyway, officially announcing that the Leaky Cauldron would be coming to the new Wizarding World during a special presentation that was mostly devoted to CityWalk's new makeover.
[youtube_video]wQq7uN6p87Q[/youtube_video]
Both Universal's presentation and the year 2013 ended with the promise of an ever-increasing wave of Diagon Alley news and revelations, building to a crescendo when the land itself would open sometime in that nebulous summer period. It was, in many ways, the perfect way to end not only that calendar year, but also the entire rumor/construction period up until that point.
And, indeed, 2014 has proven to be the most magical yet – even before Diagon Alley has opened!
NOTE FROM THE EDITOR
Orlando Informer will be viewed over 10 million times in 2014, and, believe it or not, among those viewers are some folks with pretty strong connections to Universal Orlando. As they contact us with insider intel, we collect their information and combine it with our own research to produce our weekly Rumor Round-Up. When information comes to us directly, we cite "our sources"; when information comes from outside our network, we always cite it as such and provide links to the original source. This is our 115th rumor post, and we're proud to have provided our readers with compelling stories as we share our thoughts and actively promote dozens of other websites.
Despite the excitement that can come with covering rumors, we ask our readers to be ever-mindful that, unless explicitly stated as fact, everything we cover here must be considered a rumor and unofficial. If you're ever confused by what is what, we invite you to join us for free in the OI Forums, where you can ask our vacation planning community for clarification and seek advice for anything else regarding your plans to visit Orlando.
Get your questions answered in the OI Forums
View all of our Rumor Round-Ups