If spending every day of your Orlando vacation in the theme parks seems a bit daunting, consider a relaxing day trip to one of Central Florida's most famous beaches. Known for its proximity to the Space Program, having been the setting of the hit television show I Dream of Jeannie, and for being the home of the world's largest surf shop, Cocoa Beach is a great little getaway from the hustle and bustle of the parks.
Cocoa Beach is the closest beach to Orlando, and it's an easy drive, as well – all you have to do is take the "Beachline" (State Road 528) heading east straight into town.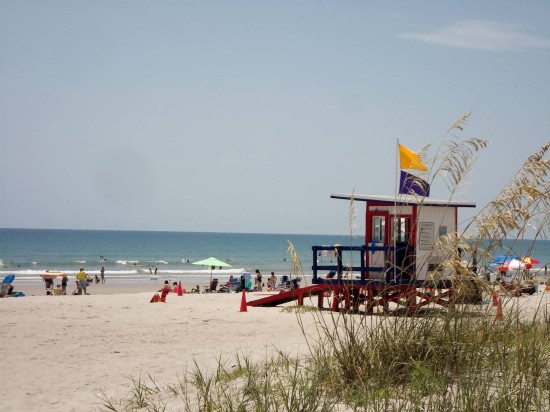 Cocoa Beach is, technically speaking, an island, and therefore gives you the unique opportunity to watch the sun rise over the ocean and set over the river without having to go more than a mile. It's also a great place to watch the rocket launches, though if you want to visit the Kennedy Space Center itself, it's about a 30-minute drive away. You can check to see if a rocket launch is coinciding with your trip by clicking here, though keep in mind that they may be scrubbed at short notice due to varying weather conditions.
If it's simply an afternoon at the beach you're after, I would recommend using the beach access at Lori Wilson Park, as it has free parking on a daily basis (sometimes excluding big events), year-round lifeguards, and onsite bathroom facilities. In addition, there is also a small playground, a sand volleyball court, multiple pavilions (both on the beach and in the park), and a nature trail.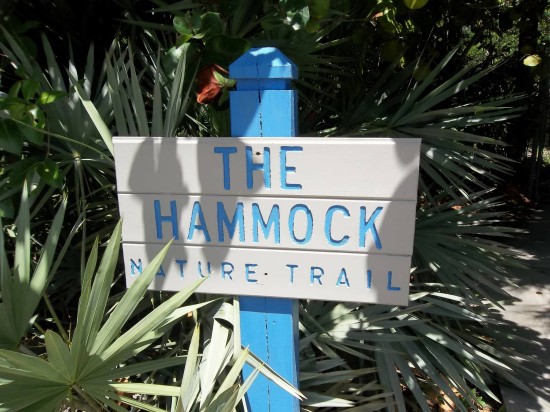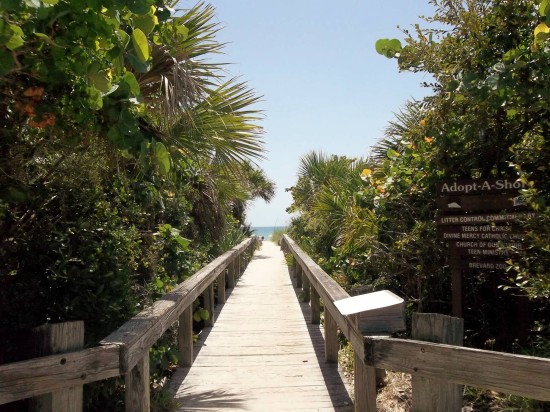 This area of the beach will generally be a lot less crowded than the pier, so if you're only interested in the beach access, this is definitely the spot I would recommend. There are some spiders on the trail, and I noticed a couple bees near the beach, as well, so take any necessary precautions.
If you came to Cocoa Beach without your beach supplies, don't worry! We're the home of the largest surf shop in the world! The Cocoa Beach Ron Jon surf shop is 52,000 square feet, stays open 24/7, and has pretty much anything you could ever need to go to the beach.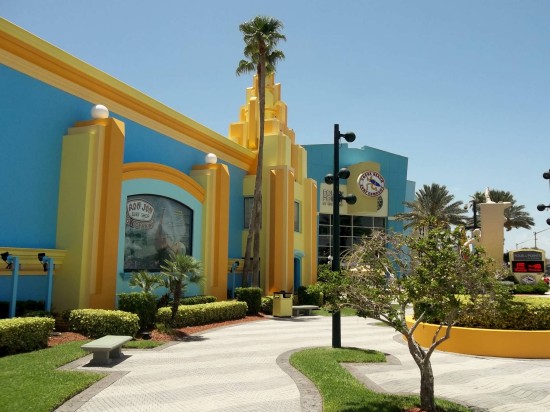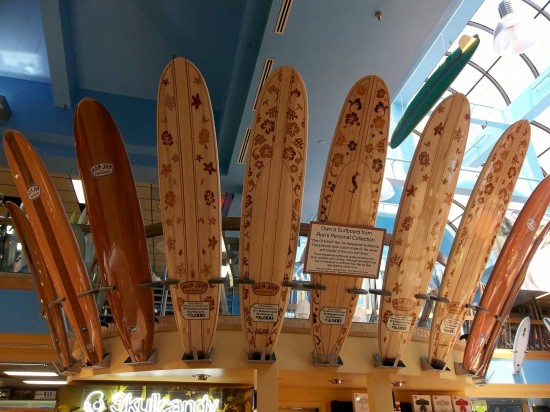 If, for some reason, you cannot find something you need, or they just don't have your style, the Cocoa Beach Surf Company is right next door. Located here is the only Starbucks in town, and nearby is a restaurant called the Shark Pit Grill, which offers good food and a great view of an aquarium containing some fish and a couple baby sharks.
If I had to recommend one restaurant in town, however, I would point you right down the road to Rock the Guac, a locally-owned Mexican restaurant with adorable decor, excellent food, and friendly staff. It's just a short walk from Ron Jon's and the CB Surf Company, and it may be easier to leave your car in one of their lots and walk.
This restaurant is similar to Chipotle, which, if you've never been, is pretty much a Subway for Mexican food. I like it because you can watch exactly what they put in it, which is nice for me as a picky eater, and also more comforting for anyone with food allergies or limitations, because you can be sure that they don't accidentally put in something unwanted.
On top of the normal fountain drinks, they also offer bottled Mexican sodas and bottled and draft beers.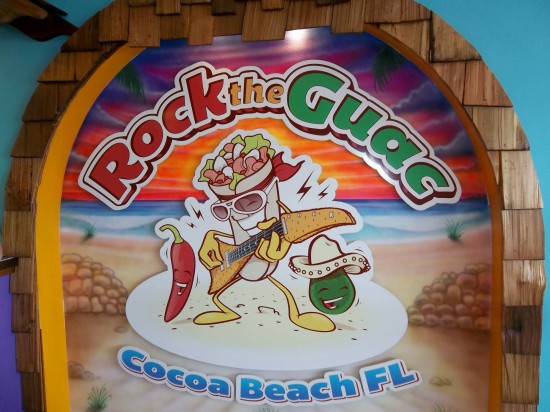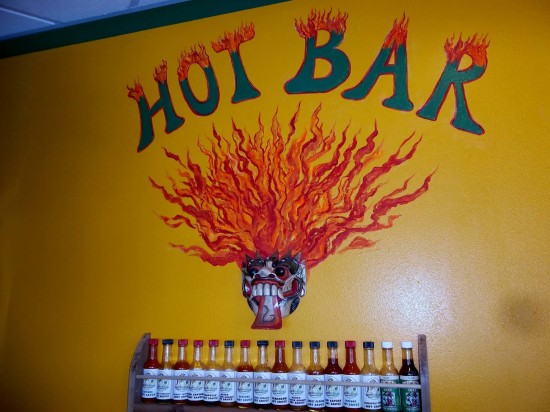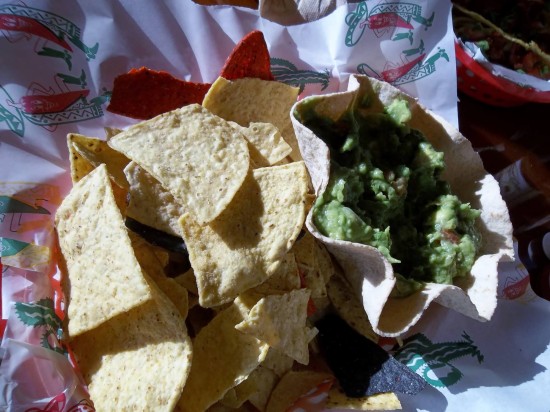 For dessert, make sure to head over to I Dream of Yogurt. It's in the same strip as Rock the Guac and has the same owner. It's an adorable self-serve frozen yogurt shop, with the best frozen yogurt I have ever had (save, perhaps, a small place near my university). The store is themed to the old television program I Dream of Jeannie, which, as I mentioned earlier, was set in Cocoa Beach. While you are enjoying your treat, you can look at the many framed pictures on the wall, including one signed by some of the cast! My favorite part, however, has to be the television that plays nothing but I Dream of Jeannie reruns.
For anyone with food allergies or dietary restrictions, there is a poster on the wall detailing any potential allergens in each individual flavor. They also have non-dairy sorbet flavors available, and many flavors are non- or low-fat.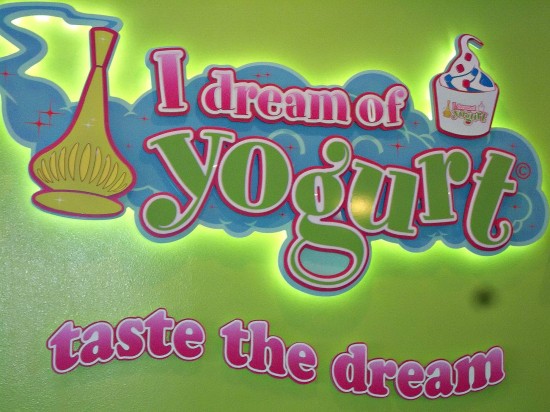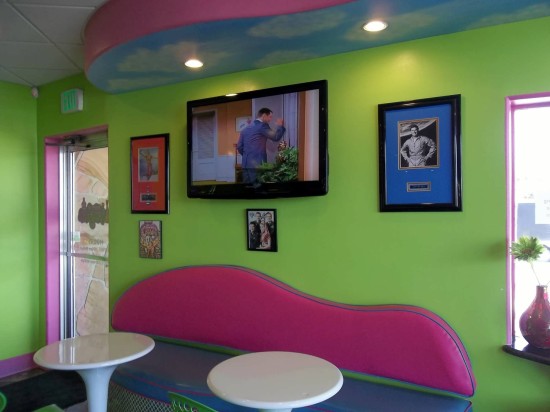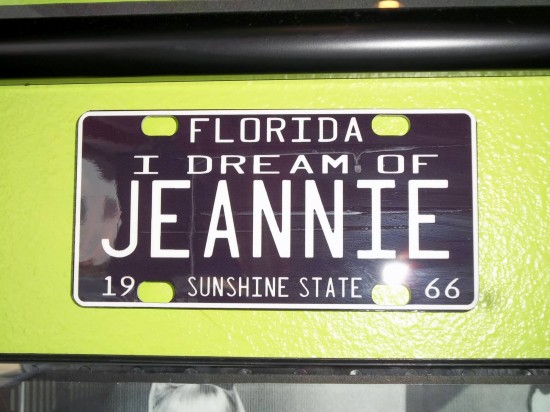 For a little bit of fun besides the beach, try Golf-N-Gator, a charming local mini-golf course that has even more charming inhabitants. Their gators are absolutely adorable, and, as you play golf, you can watch them, feed them, and even take a picture with them!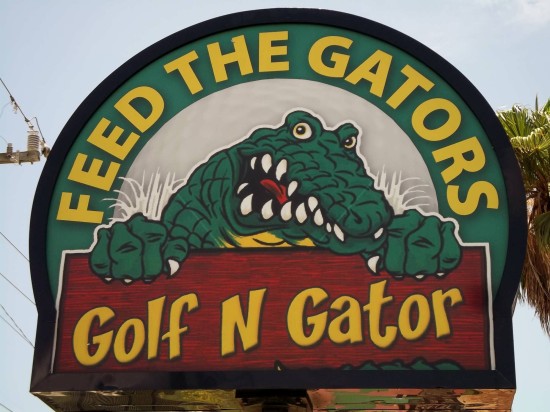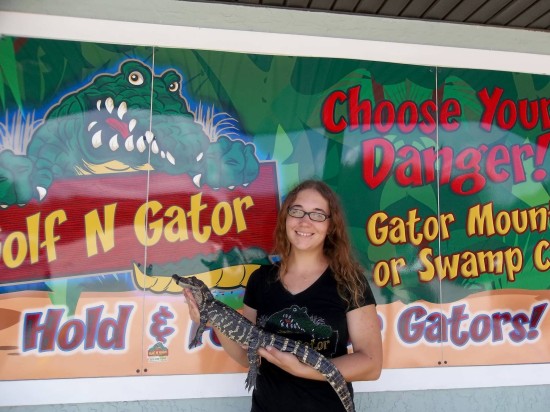 There are two courses that you can conquer – Gator Mountain and Swamp Cave – and both are tons of fun. Plus, at $10.99 for adults and $8.99 for children eight and younger, their prices are unbeatable. If you want to conquer all 36 holes in one day, it's only an additional $3 per person.
(I should note that while Golf-N-Gator's street address is technically Cape Canaveral, it's basically still in Cocoa Beach and not very far from any of the other places mentioned here.)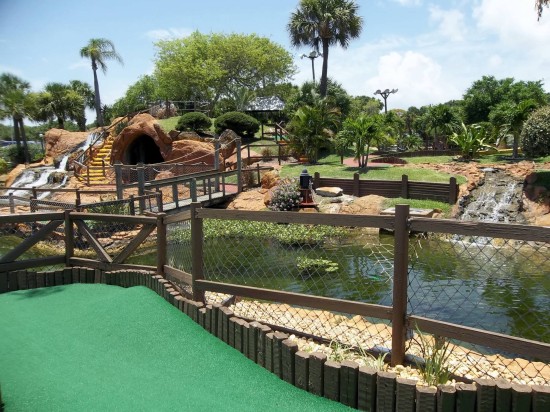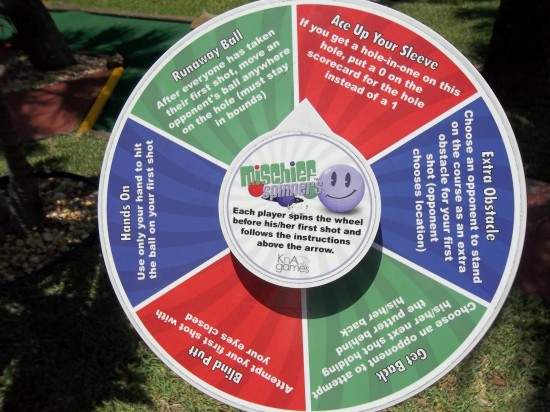 Another opportunity available in Cocoa Beach is the guided kayak tours, which run through the Thousand Islands. And if you're not up for kayaking, you can also tour them via boat. While I have not experienced the islands yet for myself, I can testify for the beauty of the lagoon and its wildlife.
Of course, you can't write an article about Cocoa Beach without mentioning the Cocoa Beach Pier! Our pier is a historical landmark that was recently purchased by Westgate Resorts, which plans on restoring it and making it better than ever. Here you can find gift shops, restaurants, bars, entertainment, and, of course, an 800-foot-long pier. They also offer beach rentals, and you may fish off of the pier if you so choose.
There is a parking fee until 5:00pm, so keep that in mind if you choose to visit. The fee can vary depending on the season or if there's an event in town, but it will likely be around $5.00.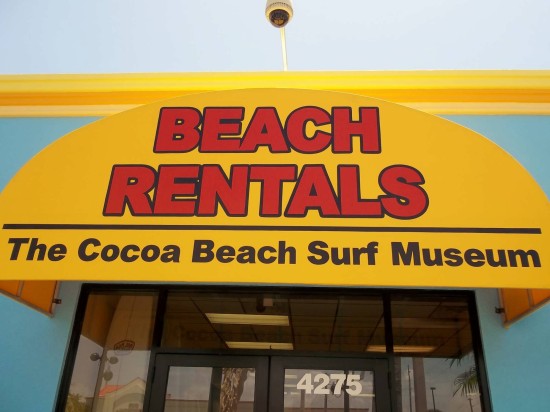 If you are a surfer, you can bring your board or rent one in town. There are also places that will teach you how to surf, for a fee. You can surf at pretty much any beach access in town, but the local favorite area is actually just south of Cocoa Beach. If you drive south down A1A, you'll eventually come to an Air Force Base on your right. Any of the beach accesses on your left are where you'll want to go. This is a bit out of the main part of town, so I wouldn't necessarily recommend heading out there unless you're really serious about surfing.
If you do decide to head south, whether to surf or just to explore, I do have a few other recommendations. Right in the middle of downtown, Juice and Java Cafe is probably the best place to get coffee, and they also make excellent smoothies. I've eaten there a few times and have always enjoyed it. There are also a few small shops in this area that often have cute things, if you care to explore a bit. Further south there is an excellent Tex-Mex restaurant called Taco City and a small restaurant called the 3Sth Street Grill, which both offer great food at reasonable prices.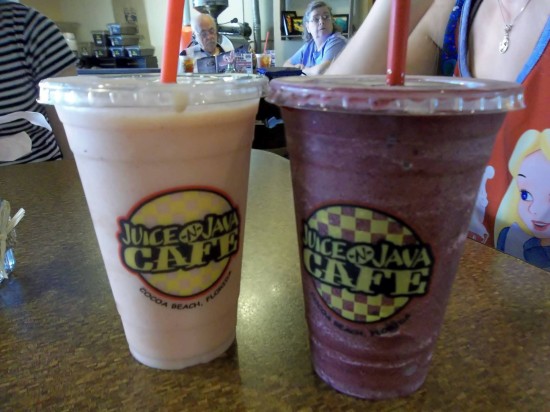 If you have any questions or need any more information about the area, feel free to contact me or leave a comment, and I will do my best to get you the information you need!
You can read about more stuff to do around Orlando in the OI Blog Archive. Or if it's more vacation planning resources you need, be sure to stop by the OI Community Forums.
A day trip to Cocoa Beach – photo gallery
Click any image to view it full-screen. When the full-screen image is open, click to the right or use the right arrow on your keyboard to advance through the gallery.