Opening this summer, the WWE state-of-the-art Performance Center will serve as the new home to WWE's talent developmental system, recently re-branded NXT and create nearly 100 high-wage jobs in Orlando, Florida.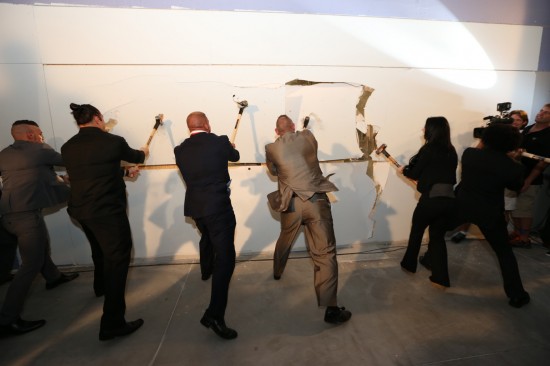 With 26,000 square-feet, seven training rings, a world-class strength and conditioning program and cutting-edge edit and production facilities, the new Performance Center will give WWE the ability to train more potential performers than ever before through a comprehensive program including in-ring training, physical preparedness and character development. The new center will be the training ground for talent that includes former professional and collegiate athletes, Olympians and entertainers, and will offer a best-in-class sports medicine program creating a central location for all WWE talent to receive the best care both in and out of the ring.
"Our economy has created nearly 300,000 new private sector jobs in just over two years, meaning that thousands of Florida families now have the opportunity to pursue their dreams," said Governor Rick Scott. "WWE could have chosen anywhere in the world to house this new global performance center – and they chose the Sunshine State. Today's announcement that WWE will create nearly 100 more jobs for families in Central Florida is further proof that everything we do is geared towards job creation and it's working."
"We are so excited that WWE has chosen to establish its training and talent development operations in Central Florida," said Teresa Jacobs, Mayor of Orange County. "In addition to strengthening our burgeoning entertainment production industry, the WWE Performance Center brings high-value jobs, capital investment and continued economic expansion to our area."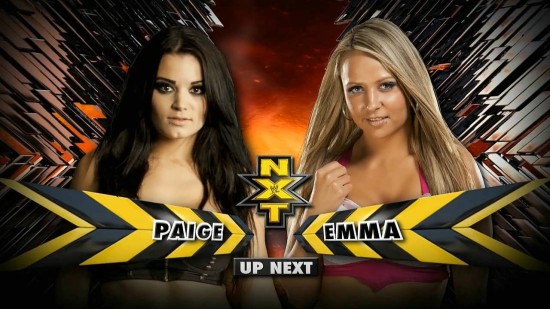 Yesterday's announcement solidifies WWE's presence in Orlando and evolves WWE's partnership with Full Sail University. Last year, WWE and Full Sail announced an innovative partnership that moved live tapings of WWE NXT series, WWE's weekly one-hour show that broadcasts on WWE.com and in more than 60 countries worldwide, to Full Sail Live, the university's state-of-the-art performance venue. The partnership, which created a new student scholarship fund, also allows students of the university's entertainment-focused degree programs, including Film, Show Production, Digital Arts and Design, Internet Marketing and Entertainment Business, to gain real-world experience alongside WWE production staff during WWE NXT tapings.
"The WWE Performance Center and our partnership with Full Sail University are critical to the future of our company," said Paul "Triple H" Levesque, Executive Vice President, Talent and Live Events, WWE. "Orlando is now the home to the next generation of WWE Superstars."
"Collaborating with WWE has elevated the education experience here at Full Sail University by creating many opportunities for our students to gain hands-on experience by being mentored by some of the best minds in the entertainment production industry," said Garry Jones, President of Full Sail University. "We are excited to welcome WWE to the neighborhood and can't wait to see what the future holds for this evolving partnership."
About WWE
WWE, a publicly traded company (NYSE: WWE), is an integrated media organization and recognized leader in global entertainment. The company consists of a portfolio of businesses that create and deliver original content 52 weeks a year to a global audience. WWE is committed to family friendly entertainment on its television programming, pay-per-view, digital media and publishing platforms. WWE programming is broadcast in more than 150 countries and 30 languages and reaches more than 650 million homes worldwide. The company is headquartered in Stamford, Conn., with offices in New York, Los Angeles, London, Miami, Mumbai, Shanghai, Singapore, Istanbul and Tokyo.