Rumor round-up for Jan 11, 2013: WWE looking, Monsters Cafe staying, Extra Magic Hours gone
More wrestling coming to Orlando
Theme parks have had connections to wrestling for a long time. WCW taped several of their syndicated shows at the then Disney/MGM studios. Universal currently is the home base for TNA Impact Wrestling. Many have been speculating that the WWE is planning on putting up a physical building for their Hall of Fame (HOF) in Orlando, possibly at Universal. I wouldn't put too much stock into that rumor, at least not anytime soon. Even though WWE has a business relationship with Comcast, one look at some of their other projects shows us that almost all of them have been tremendous failures — one example: the WWE restaurant in New York City. With Linda McMahon, wife of WWE Chairman and CEO Vince McMahon, leading a disastrous Senate campaign and the company trying to save face on a shelved WWE Network, it's doubtful much attention is being paid to the HOF at this time.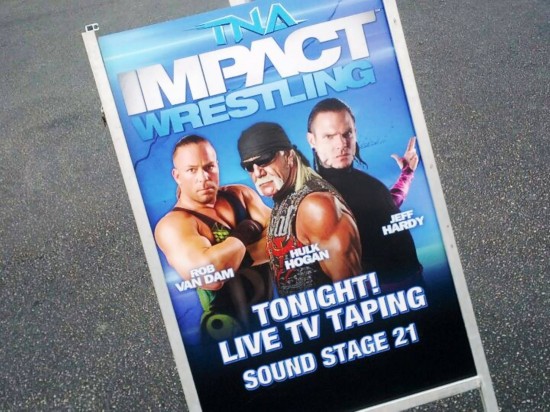 However, a bigger project may be in the works. Those who would know tell us that WWE's developmental program – NXT – will be moving their entire operation to Orlando by the end of this year. NXT has been taping its recent events at Full Sail University in Winter Park, FL (part of the Orlando area) and using Full Sail students as part of the production team. WWE even started up a $10,000 scholarship at the school. Rumors are that WWE likes how NXT is working, and is looking at creating their own "campus environment" (much like the one ESPN has in Bristol, CT) in Orlando by the end of 2013.
The McMahon family has had long time ties to Southern Florida, including currently owning a luxurious multi-million dollar ocean front condo at The Excelsior in Boca Raton. WWE's signature event WrestleMania, held in recent years in Miami and Orlando, have done huge business. If NXT can keep up momentum in Orlando, something it had a hard time doing at its former home of Tampa, FL, then we could be seeing a bigger WWE presence in Orlando in the near future.
Universal Classic Monsters Cafe horror story has a happy ending
For a while now we've reported on the rumors that Universal was to re-theme Monster's Café inside Universal Studios Florida into something related to Transformers: The Ride, thinking they would possibly use the Starbot Café model near Transformers in Universal Studios Singapore. The current buzz building in the parks is that Monster's Café is going to be staying as is for the time being, with some small space around it being worked on to provide an area to sell Transformer themed Energon drinks.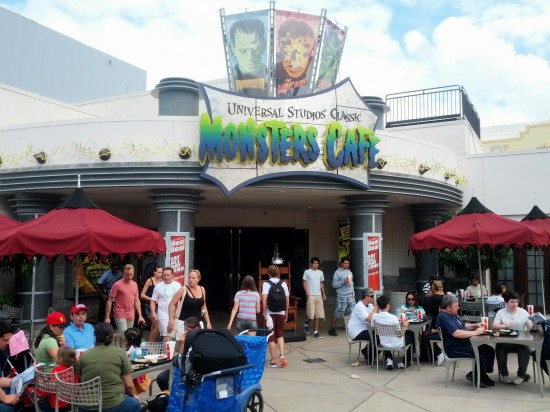 As much as I'd hate to see it go, I do believe this is a temporary measure as Universal would lose too much potential food and drink money from guests being driven to Transformers: The Ride when it opens this summer. A complete re-theme of Monster's Café would take a long time, and USF is already short one restaurant with the International Food & Film Festival being completely remodeled to fit in with The Simpsons expansion. When some of these projects start opening, and Universal will be able to better control guest flow, I would expect Monster's Café to "transform" into something equivalent to the Starbot Café. Hopefully by that time they will also figure out a way to fit their classic stable of monsters within the park in another capacity.
Extra Magic Hours get the Cinderella pink slip
With Walt Disney World officially rolling out FastPass Plus (FP+) and other parts of their New Technology Initiative, we're going to look at another rumor that looks to be coming true soon. Announced last year, Disney is reducing some of their "Magic Hours." For those that don't know, Disney offers Early Magic Hours and Evening Magic Hours to its hotel guests. Depending on the day, one WDW park allows onsite guests in before regular guests, and another park lets them stay in the park several hours after regular guests are forced to leave.
Many on-site guests are used to Evening Magic Hours adding on an extra three hours of park time, but now guests are only allowed to stay two hours after the park closes. Any touring plan based book or website will tell you that the first hour before the park officially opens, and the last hour of Evening Magic Hours is your greatest chance to experience the least amount of time waiting. Well, that last hour has already been cut and rumors are going around that, because of FP+, there's a good chance that Early Magic Hours will be taken off the board.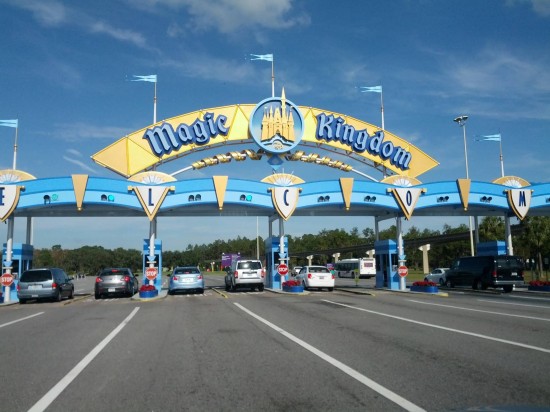 Why would Disney do this? Several reasons including: (1) To reduce the expense of running the park during those hours; (2) to extend maintenance time allocated to the attractions; and (3) because on-site guests will be given access to FP+ so they can pick out the attractions they "must" visit even before they leave for vacation — if guests have this, then there's no need for Disney to give them the benefit of extended park admission.
We can all pretty much assume that if this does happen, it's going to go over like a lead balloon. Unless you've been living under a rock, we've all seen how popular all the parks are as we pull out of this recession. Disney guests have already had to watch a lot of things they've enjoyed over the years slowly be chipped away, the most recent being the unbelievable decision by Disney to cut the merchandise discount given to Premium Annual Passholders from 20% to 10%.  The widely accepted reason for why Disney keeps charging more and delivering less to one of its biggest affinity group? Because they keep sitting there and taking it.
Will the peasants storm the gates? Will the Disney company in Florida realize it doesn't have to make record-breaking profits every single year at the expense of it's biggest fans? Will the status quo continue? It's going to be an interesting 2013 and beyond.
Agree, disagree, or have your own rumors to share? Leave a comment below. Or, check out all of our rumor posts.
[sws_author_bio user="derekburgan" size="105″ authorposts="More OI posts by Derek" name_format="About the author"] [/sws_author_bio]