Thanks to our Twitter follower @garypounds, we were alerted this morning that Universal's new app — called Universal ScreenPlay — is now available for download.
Here is a description of its functionality courtesy of Google Play:
Universal ScreenPlay is the OFFICIAL AUGMENTED REALITY (AR) entertainment adventure app for Universal Parks & Resorts! Get ready to experience your favorite Universal movies and characters in an ALL NEW WAY. Find Universal ScreenPlay signs at select locations for 3-D experiences and trivia on your mobile phone or tablet.
Currently ONLY available at UNIVERSAL STUDIOS FLORIDA but coming soon to our other parks.
Features:
3-D experiences bring your favorite movies to life
Compete with your friends in addictive gameplay
Unlock awards and special content
Create Virtual Postcards of you and your family and friends with some of Universal Studios Florida's most popular characters, and then share the fun on Facebook and Twitter.
It's FREE!
Download on Google Play
Download on the iTunes Store
This was as good of a reason as any to head straight to the theme parks this morning!
The most innovative feature of this app is its ability to "bring to life" the ScreenPlay posters currently featured at a few spots inside Universal Studios Florida. Here is a look at one of the posters as it appears in the park, then you can see the four posters in their augmented reality state: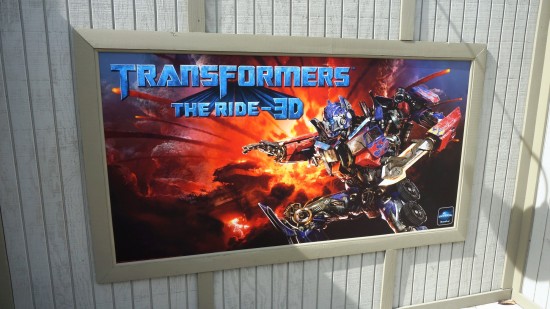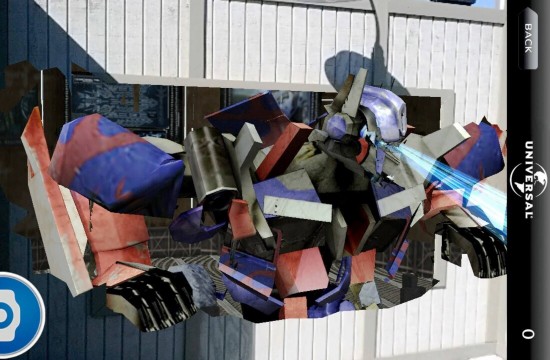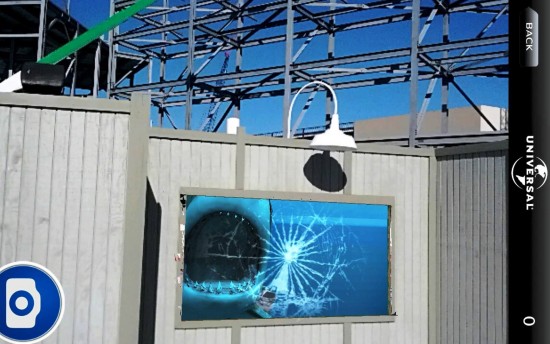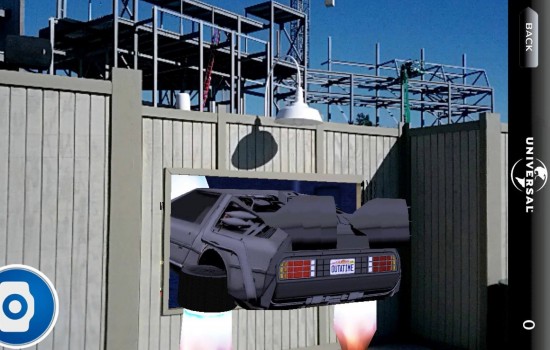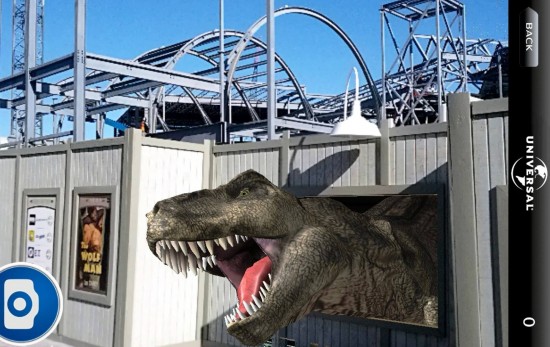 But these are just still images. These are actual 3D animations rip through the posters into the park. It is an extremely cool affect. Sounds pumps through your phone's speakers and you can walk around as the animation plays, which really makes the 3D pop.
Check out this video:
[youtube_video]kO3A3hm__uA[/youtube_video]
The augmented reality doesn't work quite like the app description will lead you to believe, however.
If you want a picture with the animation, you have to be very careful since the animation sits on top of anything else in the camera's view: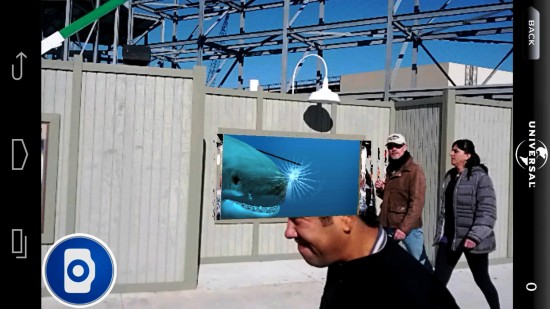 You also have the ability to create postcards using a few special elements built into the app. These are not unlike the photos that can be created for you at the park. Once you've made your postcard, it can be tweeted and Facebooked:
I just witnessed some awesome Augmented Reality at Universal Studios! twitter.com/OrlandoInforme… — Orlando Informer (@OrlandoInformer) March 27, 2013
Despite the fun I had experiencing each of the videos and setting up King Kong on top of my BreathSavers, I ran into a number of issues. First off, I couldn't save anything directly to my camera roll. I'm certain I gave the app permission, but as you see above, all my images are screenshots from the phone. Second, I couldn't get the trivia function to work. I'm not sure if this is something that will be added later, as this is the very first day the app is available.
But more importantly, even though I got a kick out of the roaring T-Rex, I have to say I'm a little disappointed to find out that this new app has no functionality in terms of assisting with park navigation. There are no maps, no attractions listed, no wait times, no nothing. This is strictly a "fun" app for playing around with if you have spare time in the park. With the launch of MyDisneyExperience, and with Universal pulling its old park navigation app, I was really hoping we were going to get something approaching a powerful tool for park planning. This is not that tool.
Perhaps there is more in store for us. So for now, that's our first look.