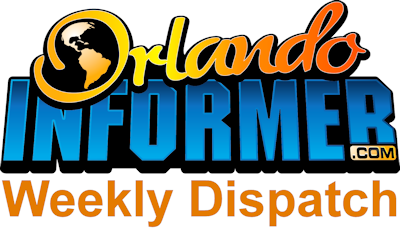 OI Universal Center updates: Jan 26 – Feb 2, 2013
Welcome, Vacation Heroes, to your weekly dispatch from headquarters. Please note that the updates are listed from newest to oldest. So, if you haven't had a chance to check in with us all week, you may want to start reading from the bottom. Thanks, and stay vigilant!
2/2 – Today my wife, daughter and I will be visiting Universal Orlando to get some answers for our subscriber and to conduct our weekly research. I think it would be awesome if you to joined us on our Facebook page for live photo updates from the parks, or get way more update action by following us on Twitter. See ya at Universal!
2/2 – Even more info has been packed into our Mardi Gras 2013 page! First, we confirmed this morning that guests with Power Passes can use them for admission to Universal Studios Florida after 5:00pm on Mardi Gras nights, even if the date is blocked out. Second, if you're looking for Coke UPC codes to get that FL resident discount on new annual passes, I've published two you can try using.
2/1 – TNA IMPACT WRESTLING has been the only TV Show to film continuous at Universal Orlando for eight years. Unfortunately, as of March 2013, that run will end as IMPACT WRESTLING hits the road to bring their live shows to other cities. Your last chance to see it at Universal is February 28 and March 7. Read this OI Blog post to learn what it's like to see the show live or visit the official website for more info on attending. You can also View TNA's press release.
2/1 – Did you know we updated our Universal Orlando vacation planning information 54 times last month? And here's our first update for this month: We just added January 2014 to our 12-month Universal Orlando crowd calendar. This is one of the most popular pages on our site and we offer it completely free for everyone. Check it out
1/31 – As January comes to a close, we are astounded by the growth and support of our vacation planning community. Membership signups are ahead 50 percent over last January, and our pageviews are up an astonishing 90 percent. But more important than those two numbers is this: we maintained a subscriber satisfaction rate above 99.9 percent for the 18th consecutive month (since the inception of our subscription service). Thank you so much to all our subscribers and fans! Learn more about us
1/31 – Today we published two new OI Answers posts: "Universal's on-site hotels: can you swim on your check-out day?" View the answer. "Can you help with hotel recommendations near Discovery Cove?" View the answer. Or, ask your own question right now in the OI Forum.
1/30 – Earlier this month Universal increased the prices for their classic souvenir cups and popcorn buckets. The fan-favorite red cups were $7.99, now they are $8.99. The popcorn buckets were $4.99, now they are $5.49. Refills for each also increased from 89 cents to 99 cents. To view the world's most comprehensive guide to Universal's refill programs and everything you need to know about Coke Freestyle at the parks, click here.
1/28 – I just completed a massive update to our Mardi Gras 2013 page. New information includes just announced times for the first group of concerts (8:15pm), timing for the parade (30 minutes before each concert starts), our recommendation for the best place to view the parade — and perhaps most importantly, complete info on how to sign up to be on a float! To view the world's largest collection of Universal Mardi Gras 2013 info, tips, and tricks, click here.
1/28 – Starting this month the Universal parks have a new promotion: any guest making a gift shop purchase over $50 receives a complimentary $10 UO gift card. That's like getting a 20% discount on a $50 purchase — not too shabby. There's no official site to link to for this one, but you can learn all about shopping at Universal by clicking here.
1/27 – First Bilge-Rat Barges, then Ripsaw Falls, and now Jurassic Park River Adventure has been added to the refurb schedule. Yes, Universal last remaining boat cruise will be closed for seasonal maintenance 3/4 – 3/21. To learn more about Universal's ride closures and get a total overview of everything that's happening, visit our Universal Snapshot page.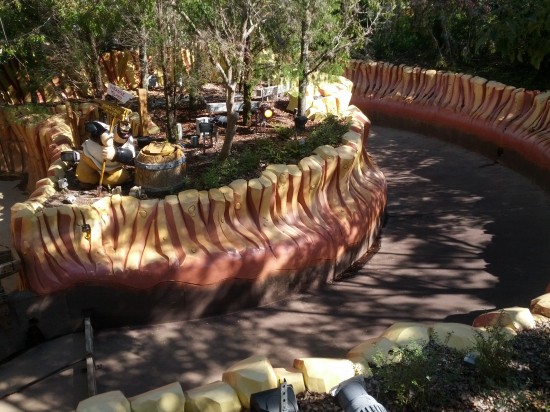 New on the Orlando Informer Blog
Along with the OI Universal Center and our encyclopedia of Universal information, the Orlando Informer Blog can also help you plan your next trip to Central Florida. Here are the new articles we published this week:
Free gourmet food and your choice of a dozen wine selections – win tickets to Harbor Nights Romantico at Loews Portofino Bay Hotel!
Orlando's parks warm up for spring 2013: SeaWorld's Bands, Brew & BBQ, Universal's Mardi Gras, Epcot's Flower & Garden Festival
Disney's Hollywood Studios trip report – January 2013 (MyMagic+ construction, ride recaps & new photo ops)
New report: Orlando International Airport ranked best airport for kids
THE BIG 5: Top five gift shops at Universal Orlando
Gasparilla Pirate Fest: Thar' be pirates taking over our shores an hour from Orlando!
Celebrate spring with the spirit of the islands: Bahama Breeze introduces two new cocktails sure to delight
Rumor round-up for Feb 1, 2013: Middle Earth, Sundance Films, Six Flags & SeaWorld, MyMagic+, Downtown Disney
Useful links
Get our Weekly Dispatch sent directly to your email inbox
Start planning the prefect Universal Orlando vacation with us
Learn more about subscribing to our site