Grand opening news
Universal never did publish a schedule of events for today's Transformers grand opening, or even post a timeline of events. So here's what we know to the best of our knowledge:
(1) This will be one of the busiest days Universal Studios Florida has ever had, so expect historical crowds. (2) We believe the grand opening will involve a parade through the park, an airshow overhead, and a ceremony in front of the Transformers building. These events will likely begin around 10:00am. (3) Guests wishing for a good spot to see the action need to be at USF by 7:30am. If you arrive after that time, you may be able to get a decent spot for the parade, but don't expect to see any of the actual ceremony in front of the Transformers building. (4) The ride won't open to the public until around 1:00pm. At that time, expect a wait time over two hours long, lasting the rest of the day. (5) The only rumored celebrity on-site that we've heard about is Michael Bay.
Finally, we will not be at Universal today, but we will be sharing photos and updates from our fans on Twitter and Facebook.
To view the world's largest and most popular guide to Transformers: The Ride, click here.
The rest of this post includes a few photos we posted earlier in the week…
Original photo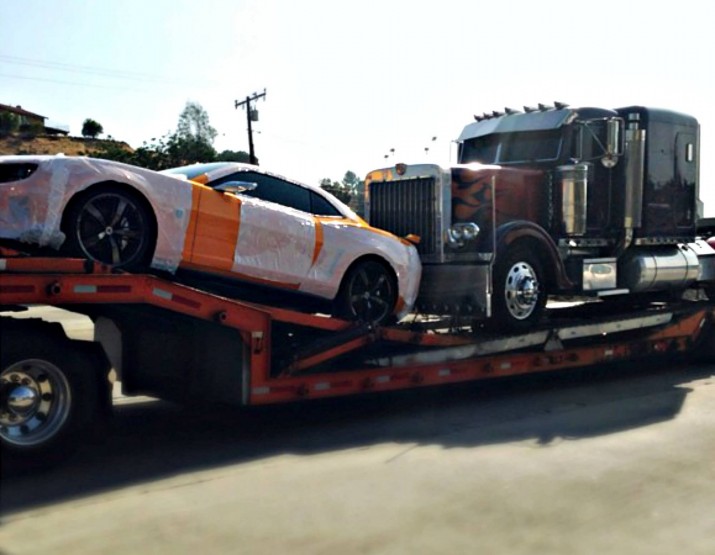 Lots of fans are asking me what Universal is doing for the grand opening of Transformers. Well, there still are no official details yet, but our friend @joshc167 did direct us to a rumored photo of Bumblebee and Optimus making their way from LA to USF (that's a hike!).
The photo above was originally posted by jameshues on Statigram, then got the grand opening rumor attached to it when the following was posted on TFW2005:
Michael Bay site admin Nelson was kind to come by our forum and explain the mystery behind the "old" Optimus Prime and Bumblebee being transported. It seems they were not meant for filming after all, but for a special red carpet event at Universal Studios Orlando for the grand opening of the Transformers: The Ride 3D on June 20th. Thank you Nelson.
As you've come to expect during all our coverage of the Transformers technical rehearsals, as soon as Universal announces details of the grand opening event we will post them!
Photo update
The Optimus Prime and Bumblebee cars seen in the photo above did in fact make it to Universal, where they are now on display: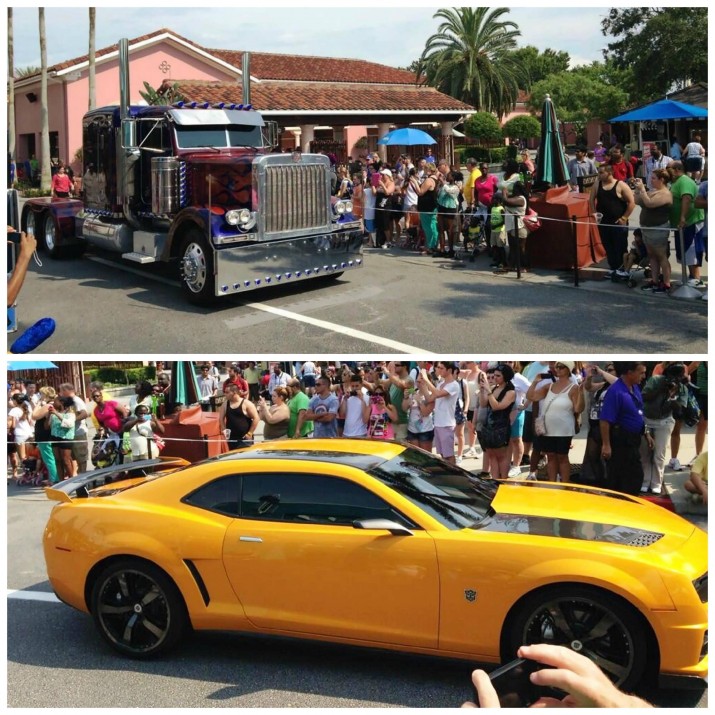 Thanks to our Twitter fan @mellyybaby for the pics.
As soon as Universal announces what they're doing for the grand opening event, we'll update this page!