Welcome to part 2 of my top 10 new experiences opening up here in Orlando in 2013. If you didn't get a chance to read through part one first, you can jump to that list by clicking here.
Alright, let's get to it. Keep in mind that most of what I write about here is confirmed, but I do rely a little bit on rumor. After all, isn't speculation a big part of the fun of being a theme park fan? Here we go…
5. Kings Lanes Lounge & Sports
This 28,000 square foot entertainment venue will be the first linchpin to open for the game changing I-Drive Live complex. Kings Lanes will bring International Drive a world class facility that provides fun for families during the day and a long overdue adult only fun environment for the evening.  The facility will house 22 lanes of bowling, bocce ball, 70 plus HDTV's, plus table games along with the elusive high quality billiards tables to International Drive to enjoy after dinner from their scratch kitchen. This gives International Drive a long awaited inclusive night life destination for conventioneers and tourist alike, plus it saves them the cab fare/time for a trip to Downtown Orlando's nightclub and bar district.
To get a better idea of what to expect, here is a video shot at the Kings Lanes facility outside of Chicago:
[youtube_video]fRhwb5PF_E0[/youtube_video]
While the Merlin Entertainments Group, the owners of Madame Tussaud's Wax Museum, Sea Life Aquarium and the 425 foot tall signature Ferris wheel (like the London Eye) will all open in 2014, we can all enjoy one of their signature drinks and dinner on Kings Patio or their expansive bar and keep track of the progress.
4. Springfield
What started as a rumored restaurant renovation inside Universal Studios Florida, the Simpson's "Springfield" expansion is now expected to be a full scale land revival with everything… short of a three eyed fish.  Rumors include: Krusty Burgers, Moe's (Flaming Moe & Love Tester included?), a real Kwik-E Mart (with Squishes), Duff Brewery, Carnival-style themed ride on the lagoon, Carnival Games (already open) and store fronts for local Springfield business like Comic Book Guy's store.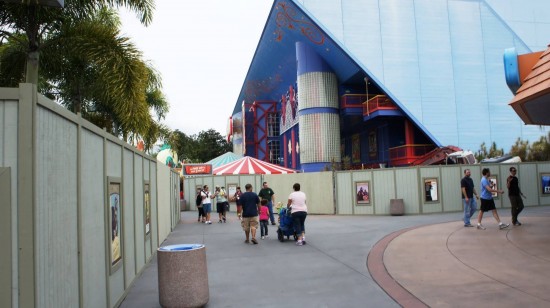 You can track the progress of this project on OI's Simpsons expansion page.
3. Seven Dwarfs Mine Train
"The Seven Dwarfs Mine Train will be a swerving, swaying train of mine cars taking Walt Disney World guests on a wild ride through the diamond mine of the Seven Dwarfs."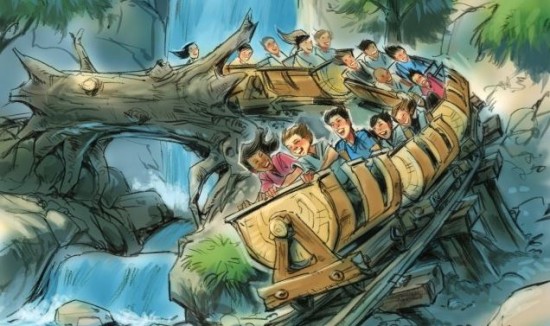 The two big questions about this ride are: First, Will it be more Goofy or Big Thunder, and second, will it actually open in 2013? This late addition to New Fantasyland with lavish theming on a small footprint has been under construction for over a year and a half.  How much thrill can Disney fit into this dwarf themed coaster? (pun intended…)
2. Transformers: The Ride 3:D
Universal Orlando promises that Transformers, its new motion/simulator ride scheduled to open in the summer, will be like IOA's The Amazing Adventures of Spider-Man on steroids.  The ride will be housed in a five story building with a unique façade for Orlando, housing with a 3D battle ride experience that has proven very successful at Universal Studios Singapore and Hollywood.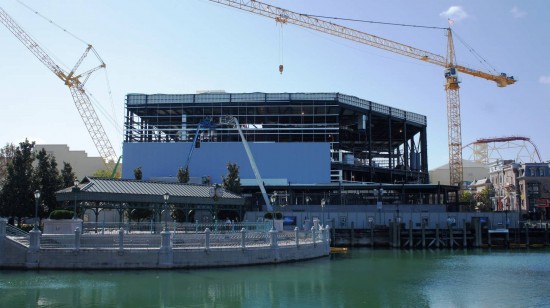 You can track the progress of this project on OI's Transformers: The Ride page. Oh, by the way, if you're wondering why the Harry Potter expansion at Universal Orlando isn't mentioned on this list, it's because nothing in that project will open in 2013 — heck, Universal still hasn't even officially announced it.
And now it's time for the my number one new experience coming to Orlando in 2013. Here's a hint: it's black and white and cool all over…
1. Antarctica: Empire of the Penguin
That's right, number one is SeaWorld's Empire of the Penguin attraction, scheduled to open this spring.  Have you ever been on Pirates of the Caribbean and wished it was faster for more thrill, or slower so you could see everything, or your boat was the same style simulator used on Universal's Spider-Man ride, or that the Pirates were real (but harmless)?
[youtube_video]RmsIrr427mw[/youtube_video]
SeaWorld promises all this with penguins, not pirates. In a unique adventure, guests can choose their own thrill level. The individual boats are really a full-scale simulators that whisk guests through an immersive penguin habitat, including temperature change. (In fact, when it opens it will be Orlando's coolest attraction — literally.)
And Antarctica: Empire of the Penguin isn't just a ride. Guests will be immersed in a fully developed Antarctica-themed land in the heart of SeaWorld. The land has been dubbed Harry Penguin by theme park enthusiasts, a nod to the immaculately detailed Wizarding World of Harry Potter over at Universal. Learn more about this attraction
So, whether you are seeking a new rollercoaster, a fine dining/bowling experience, an immersive 3D battle with two-story high robots, or if you just want to chill with some penguins, Orlando has something new for everyone in 2013.
Want to go back and review items 10 – 6 on my list? Click here
[sws_author_bio user="RobertMorris" size="105″ authorposts="More OI posts by Robert" name_format="About the author"] [/sws_author_bio]