Star Wars Weekends, the Force-filled fun-fest that takes place annually at Disney's Hollywood Studios, returns to the Walt Disney World Resort galaxy every Friday, Saturday and Sunday from May 17 – June 9, 2013.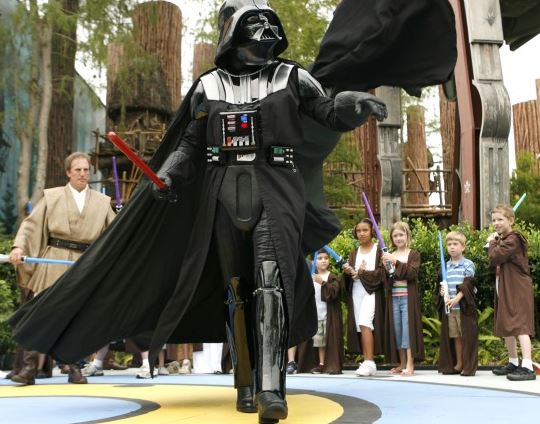 A celebration of all-things-Star Wars, the special event is included in regular park admission to Disney's Hollywood Studios. Among the features: special Star Wars-themed parades, appearances by Star Wars celebrities, special additions to Jedi Training Academy, Star Wars-themed talk shows, behind-the-scenes presentations, limited-edition merchandise, a nightly dance celebration and more. The centerpiece of the celebration is Star Tours: The Adventures Continue, the immersive 3-D attraction that speeds guests through worlds featured in the Star Wars saga.
This year's event includes a nod to the 30th anniversary of Star Wars: Episode VI Return of the Jedi, which debuted in theaters in May 1983.
Two Star Wars film legends – one who portrayed a villain and one who portrayed a hero – will double the fun in two consecutive weekends. Action star Ray Park, who portrayed the Sith warrior Darth Maul on the silver screen, is one of the celebrity guests in Weekends I and II. Actor Warwick Davis, known to Star Wars fans as everyone's favorite Ewok, Wicket W. Warrick, is one of the guests during Weekends II and III.
Also showcased at the event: the largest collection of official Star Wars characters gathered at any theme park in the world, roaming the areas and posing for meet-and-greet and autograph opportunities in front of themed scenery.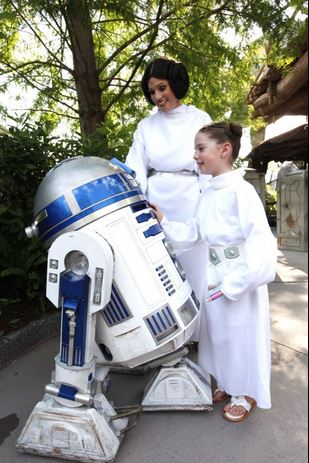 For more information about Star Wars Weekends and the latest event updates, guests may check the Disney Parks Blog (disneyparksblog.com — Keyword: "Star Wars"), the official Star Wars website (StarWars.com — Keyword: "Disney") and the official Walt Disney World Resort website (disneyworld.com — Keyword: "Star Wars Weekends").