Welcome to the next edition of our Special Needs Are Universal column, featuring questions and answers to help those with disabilities plan their day at Orlando's theme parks. Our ultimate goal is to give families the confidence to enjoy all there is to do across this amazing vacation destination!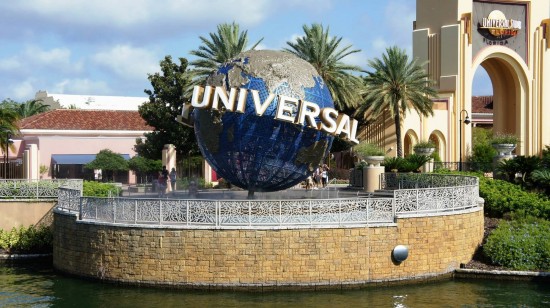 I have two questions for this post. The first is from a reader who wishes to remain anonymous and will be visiting from Across the Pond…
Walking aids & canes
Last year when I came to Universal I was given a pass from Guest Services that I used to go on rides and gave times to attend each ride. I have arthritis and a muscle disorder, which prevents me standing for long periods of time, and I am registered disabled. This year I am also bringing a registered disabled friend who who used a cane and cannot stand for long periods of time. Do I go to Guest Services to collect the pass or have they changed it since last year?? 
Yes, Dear Reader, Attraction Assistance Passes are still available at Universal's park and work the same as you remember, and you can read through our guide in the OI Universal Center by clicking here. Although a doctor's prescription or note is NOT needed, just placing one on the counter seems to sometimes change how the Guest Services representative considers your request. Why this happens, I do not know. I would think that all team members are trained the same way, but sometimes one decides to play "gate keeper" and can present more of a challenge for the disabled guest. Some have questioned us as to why our daughter needs a pass even though she is obviously disabled. Also, if you are staying on Universal property, you receive free Express Passes, but they are NOT accepted at Harry Potter and the Forbidden Journey. You will need the AAP for that one and ask for the secondary platform entrance.
I certainly understand your and your friend's concerns about the pain and weakness involved when walking and standing for long periods of time, and I know the lay of the land pretty well at the Universal Orlando Resort, so here's a hint to help you maneuver through the parks: Universal Studios Florida is quite flat, with only a few hills and inclines. But Islands of Adventure has many longer inclines that make me very tired, even going downhill. We usually hang to the right at the Lagoon and go through Seuss Landing and Lost Continent on our way to the Wizarding World of Harry Potter; this route is shorter to our favorite island in the park. I can no longer experience walk-through attractions, so I have to bypass Poseidon's Fury. Sad, really, because I LOVE this attraction, but there isn't anywhere to sit along the way and just waiting in even the Express Pass queue can take up to 20 minutes depending on the show time. I know for people with normal hips, no lower back pain or muscle ailments, this is nothing, but for me it's an eternity!
On a brighter note, the walkways and paths of USF & IOA have many places where you can to sit and rest between attractions/rides. Being able to utilize the Express Pass lines sure makes it easier when you have difficulty standing (with the exception of a couple of rides), although I'd love to suggest of park officials to install some benches in the marked disabled waiting areas, like those found in Shrek 4D and T-2.
Finally, please note that the area with the most hills and inclines is IOA's Jurassic Park; I'm beat by the time we walk through to the second gigantic Jurassic Park gate. If we're not planning on riding any of the rides in that area, we backtrack through Seuss Landing to get back to Marvel Super Hero Island. (We don't do any of the water rides in Toon Town, but it is fun to watch other guests be soaked to the bone!) And when we need a real break, pick a show and relax, or enjoy a meal at one of the many restaurants.
A couple other links that may be of interest to you are OI's Universal Orlando 12-month crowd calendar with park hours & special events, which will help you to know what the crowd is estimated to be like during the time of your visit, and Universal's Rider's Guide (PDF file). A hard copy of the Guide is available in Guest Services.  Check the crowd calendar again just before you leave because it is updated when new information is received. Please know that you may be asked to give your walking aids to a team member when you board the rides — just be sure to explain that you NEED your walking aids when you get off the ride. Final note: on the rides you must be able to hold your head against a headrest and continually hold on with at least one hand.
Casts & braces
We saw our next question on Twitter and thought it would be a good subject to address:
Coming to Universal tomorrow, however my cousin has a cast on his wrist. Will he still be able to do the rides? 
The answer is yes and no. There are several rides that cannot accommodate guests with casts. These rides are marked as such in the Universal's Rider's Guide (PDF file), and you'll also find a notice on each ride's warning sign at the entrance to the attraction. The information provided in the Guide does say "Guests with casts or braces will be restricted from rides where the cast or brace may present a hazard to the guest or others. If in doubt about your ability to safely experience a ride, please consult with an attraction attendant or Guest Services for further information."  In other words, ask to be evaluated in Guest Services before you go on the rides.
To help you out, I have checked the Rider's Guide and have found only 3 rides that have restrictions with casts:
Universal Studios – Hollywood Rip Ride Rocket.
Islands of Adventure – The Incredible Hulk Coaster, Dragon Challenge and Harry Potter and the Forbidden Journey.
I hope I have been able help those of you with the above conditions plan your visit to Universal Orlando Resort! Many times we take for granted that our situations are "accepted" under the ADA (Americans with Disabilities Act), allowing us to do everything "normal" riders can do – but it doesn't quite work that way. If you have had a situation that you're not sure was appropriate, please contact me in the forums. Allow us 48 hours to research your topic and answer your questions. Keep in mind I'm not a Universal team member, just a guest like you with 15 years experience navigating Universal Orlando's parks.
Ultimately, I hope you will be able to enjoy the parks as much as we have over the years!
DISCLAIMER: Neither the author of this post nor any of us here at Orlando Informer is an official representative of any theme park in Orlando. While we work diligently to provide you with the very best advice from our collective expertise and experience, it is still your responsibility to verify your plans with each theme park. Thanks for your understanding!
View all of our Special Needs Are Universal posts
Do you have a
Special Needs Are Universal
question for Debi? She is available to assist your family in the
SNAU section of the OI Forums
. Registration is free, and once you have an account, we invite you to join the conversation or ask a new question.
[sws_author_bio user="iamdollie" size="105″ authorposts="More OI posts by debi" name_format="About the author"] [/sws_author_bio]